Free Seating Areas In CBD
Growing up certainly is tough. With work taking up 5/7 days a week, it's hard to find time for yourself, let alone schedule a long overdue date with bae. Especially for those who work in the CBD area, facing the office buildings every day would make you wonder, "got anywhere to paktor around here meh?"
For those who are on the search for convenient and romantic locations to surprise your partner, we've compiled eight aesthetic seating areas where you can chill in the CBD. Now you can spend quality time having HTHT conversations in places that can even rival K-drama sets — free to the public.
1. Esplanade Park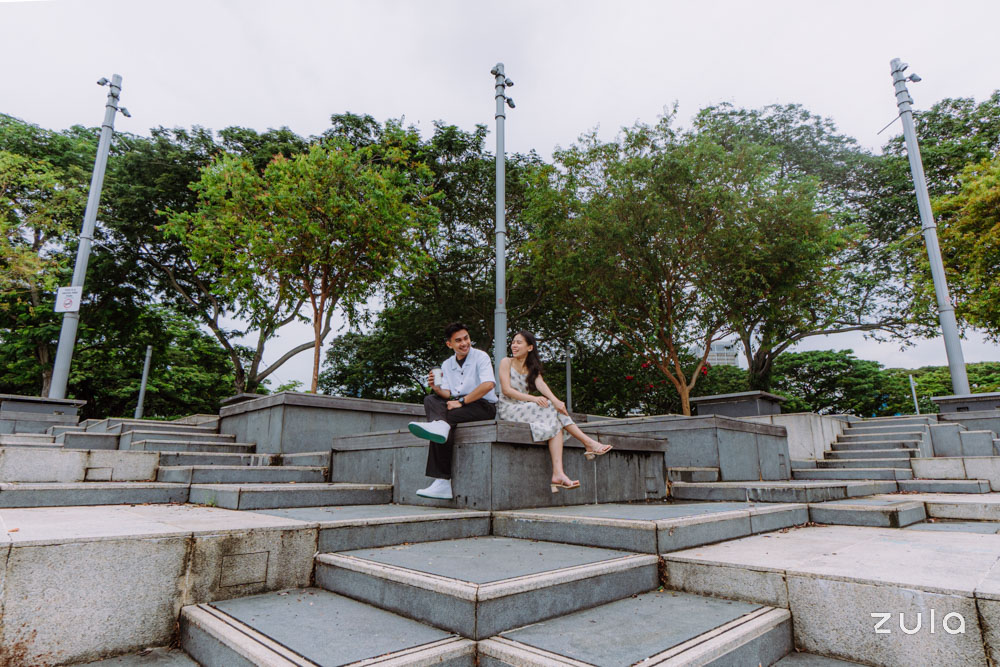 Located near Esplanade Theatre — yes, that Durian-looking building — Esplanade Park is one of Singapore's oldest heritage parks. At the waterfront area in Esplanade Park, you'll find this large open seating area with a great view of Anderson Bridge. 
Fun fact: this is where Crazy Rich Asians was filmed too, right where Nick proposed to Rachel, near the Lim Bo Seng Memorial. Lads, if your girl brings you here after watching that film, perhaps it's time to take the hint.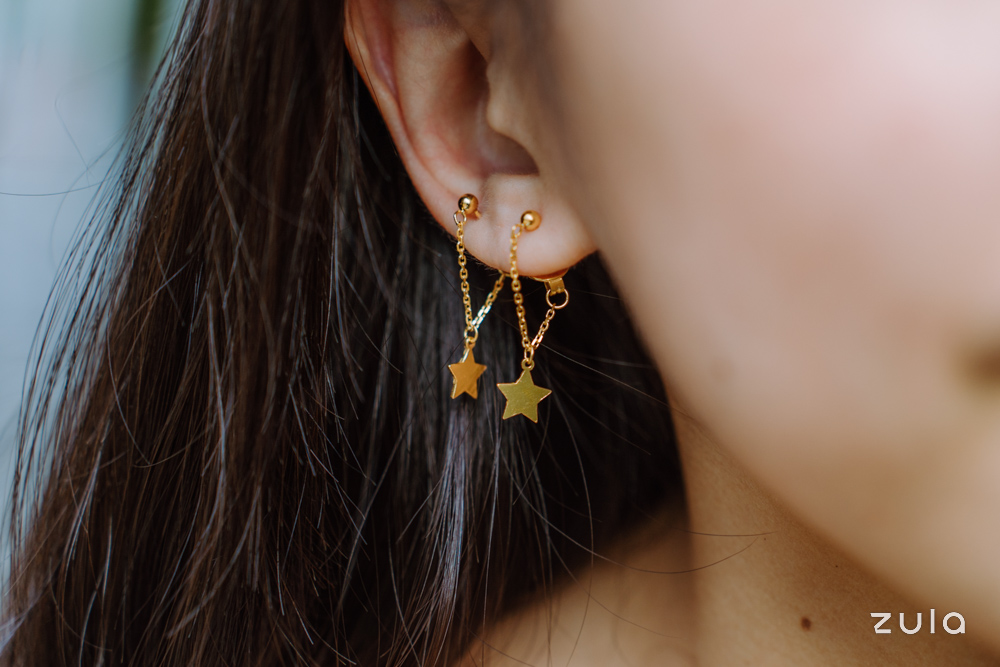 Maxi-Cash 916 Gold Earrings, from $268
Address: Along Connaught Drive, Singapore 179682
Opening hours: 24 hours
2. Clarke Quay outdoor steps
Grab a few snacks from Clarke Quay Central and make your way outside the mall for one of the best views of the Singapore River. Benches are located along the river, but feel free to sit along the steps leading towards the water and watch the boats up close instead. 
People watching as a date activity? Yes, please.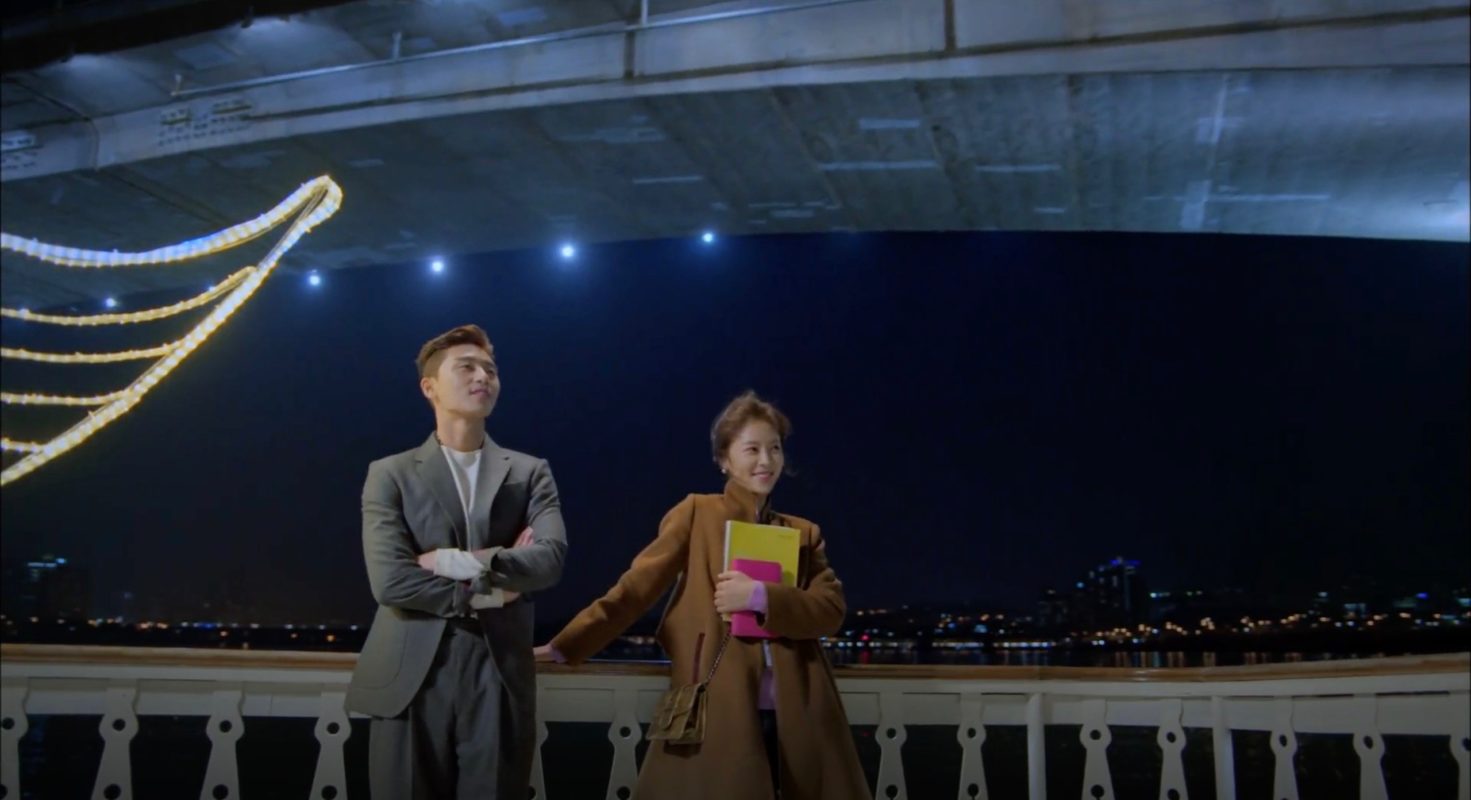 Source
With a little more imagination, you can also pretend that you're walking along the Han River in Seoul instead. After all, this location reminds us of the scene in What's Wrong with Secretary Kim where Young Joon and Mi So enjoyed a romantic fireworks show together.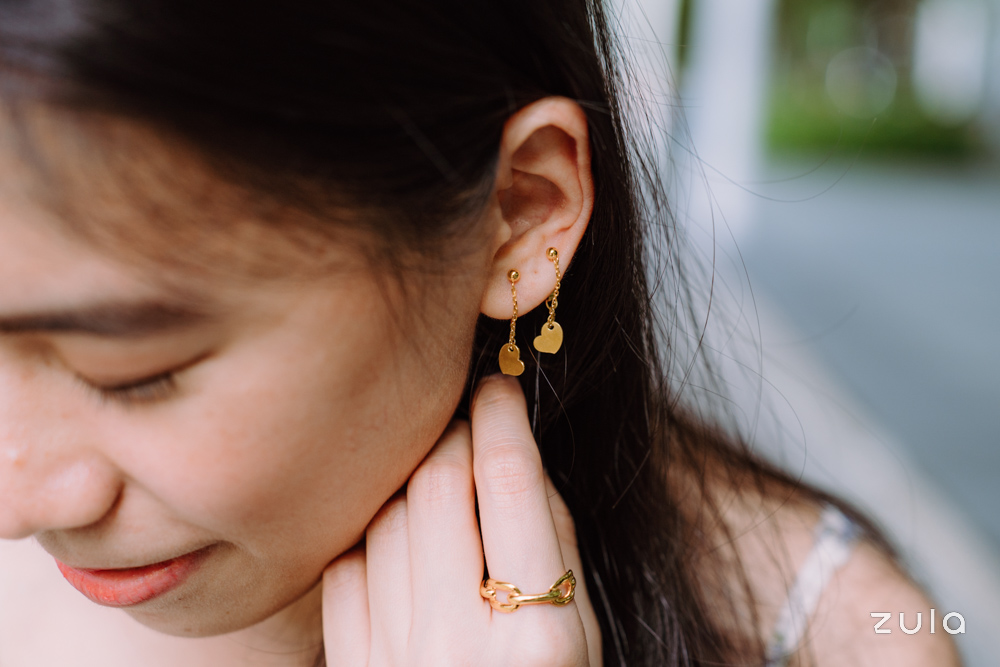 Maxi-Cash 916 Gold Ring, from $401
Address: 3 River Valley Road, Singapore 179024
Opening hours: 24 hours
3. Tanjong Pagar Eco-playground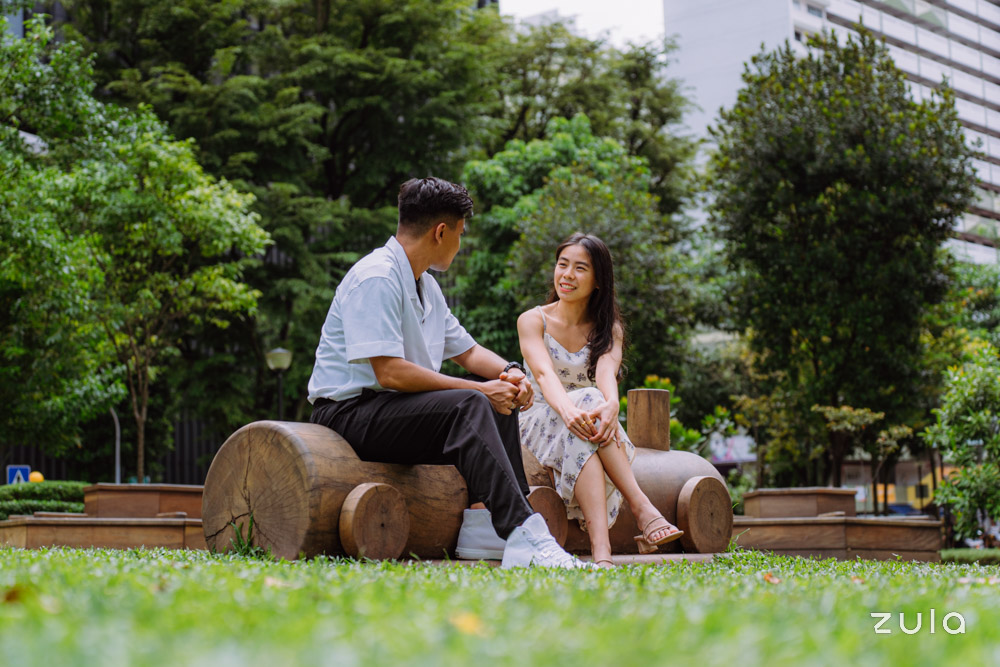 After stuffing yourself with the variety of food available at Tanjong Pagar, head over to the Eco-playground just outside Tanjong Pagar MRT to let that food belly rest. The playground is constructed out of repurposed tree logs, providing a soothing atmosphere while you catch up on your day with bae.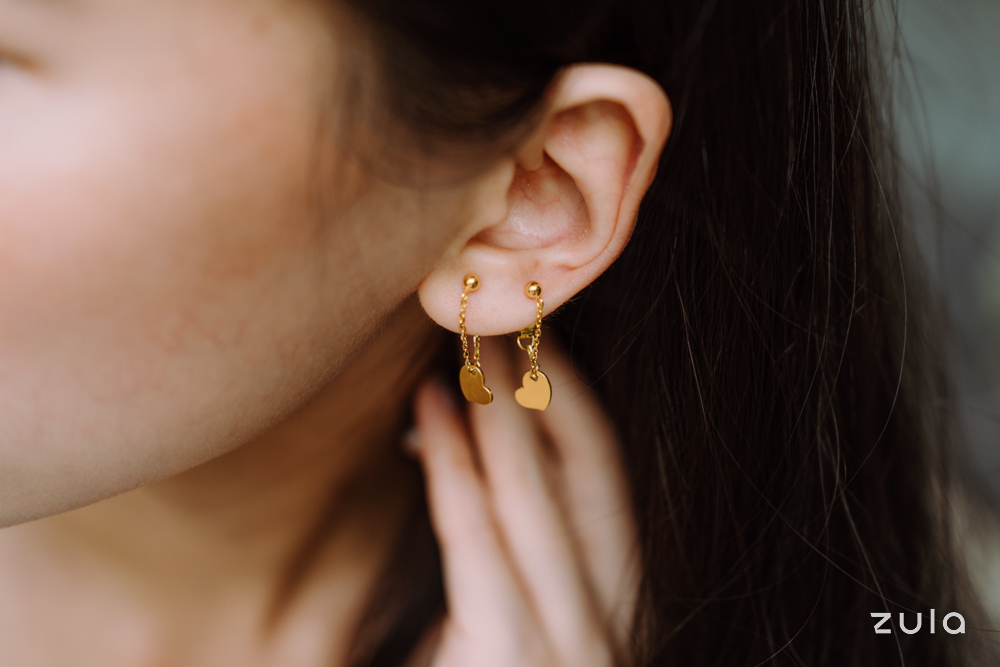 Maxi-Cash 916 Gold Earrings, from $279
Address: Anson Road, beside Tanjong Pagar MRT Station
Opening hours: 24 hours
4. Chinatown Complex rooftop basketball court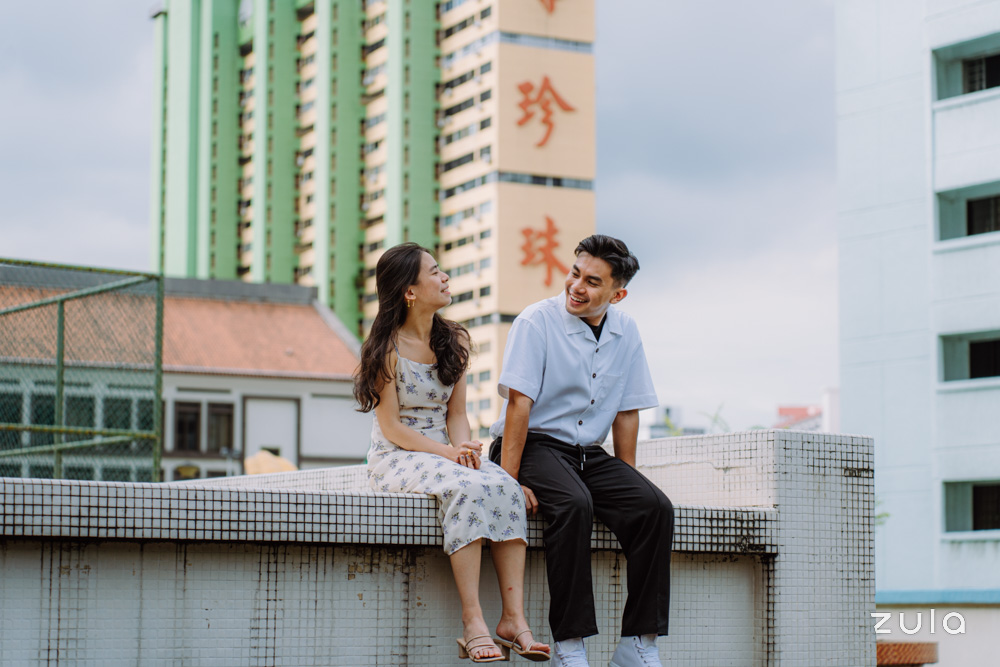 Escape from the hustle and bustle of life at this hidden rooftop basketball court in Chinatown Complex. Located above a multi-storey car park, you'll find a wide open space with seating areas that overlook the beauty of Chinatown. It's a romantic spot to pour your heart out to your date while admiring the soft glow of the city lights.
To access the rooftop, take the lift up to the top floor of Chinatown Complex's multi-storey car park and continue going up along the car park's staircase. You can also check this link on Google Maps for its exact geolocation.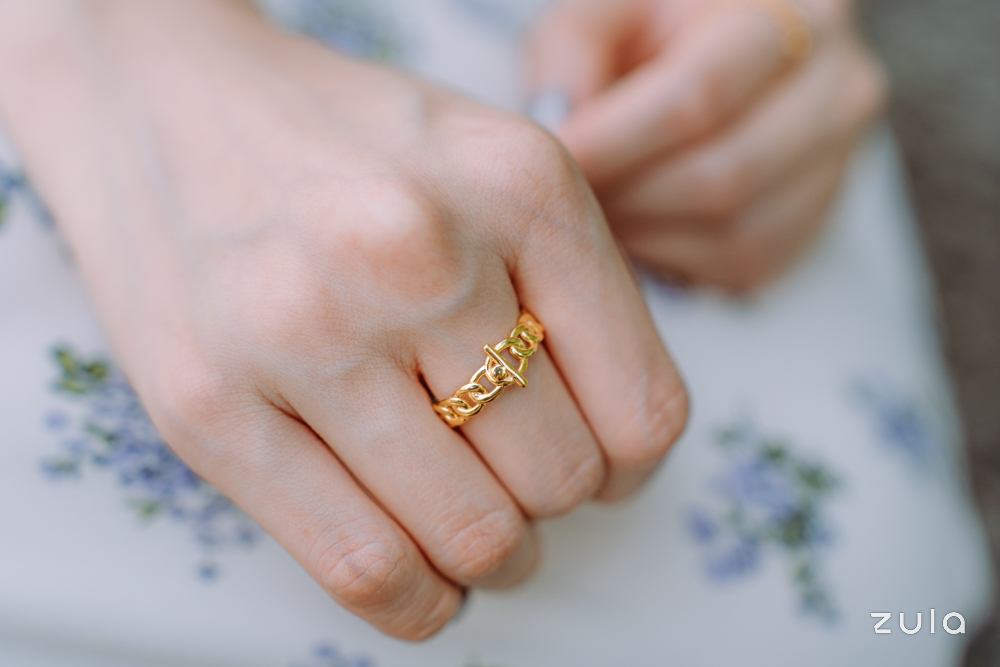 Maxi-Cash 916 Gold Link Chain Ring, from $327
Address: 335 Smith Street, Singapore 050335
Opening hours: 12pm to 7pm daily
5. Singapore Chinese Cultural Centre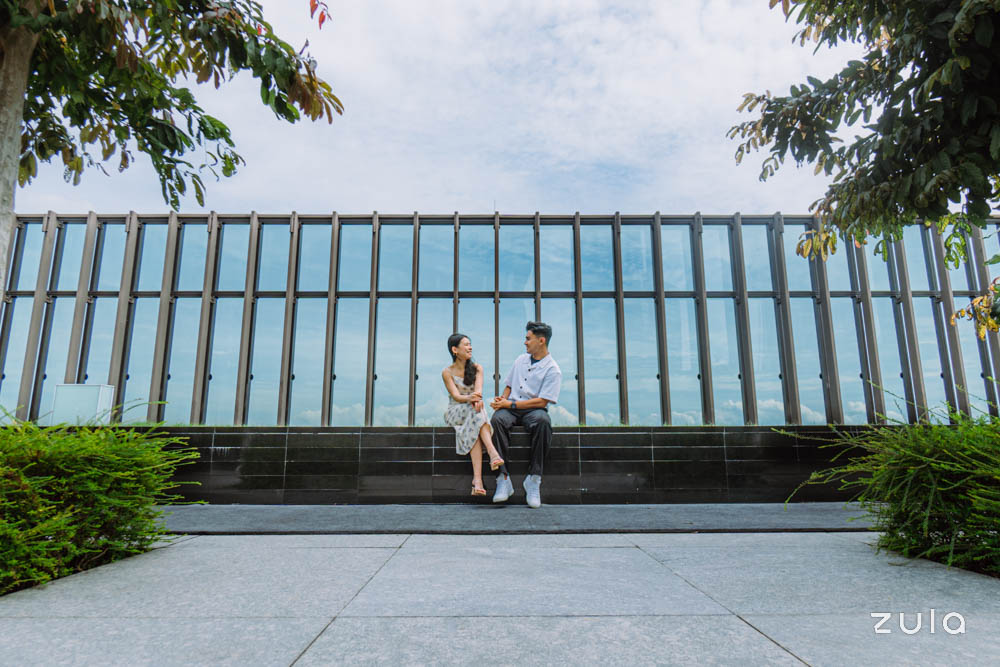 Located just a short walk away from Tanjong Pagar MRT, visitors can make their way up to Singapore Chinese Cultural Centre's roof garden for a stunning sea view of Marina Bay.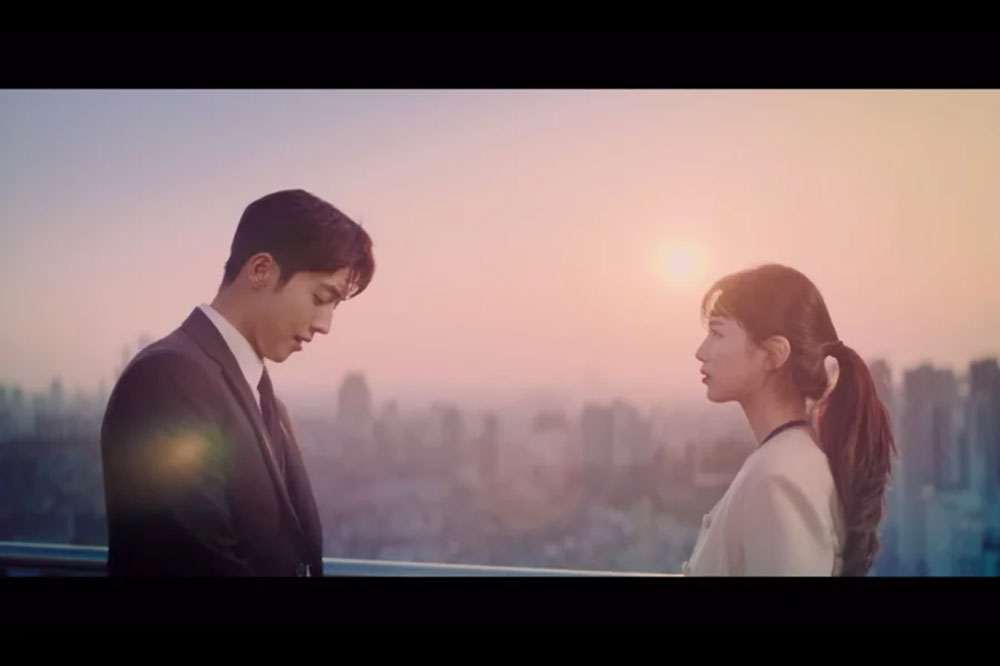 Source
Being with your loved one against this gorgeous skyline might make you feel bold enough to confess your love too. Or, if you want to take things to the next level, you could even reenact the iconic rooftop kiss scene between Dal-Mi and Do-San in the K-drama Start-Up.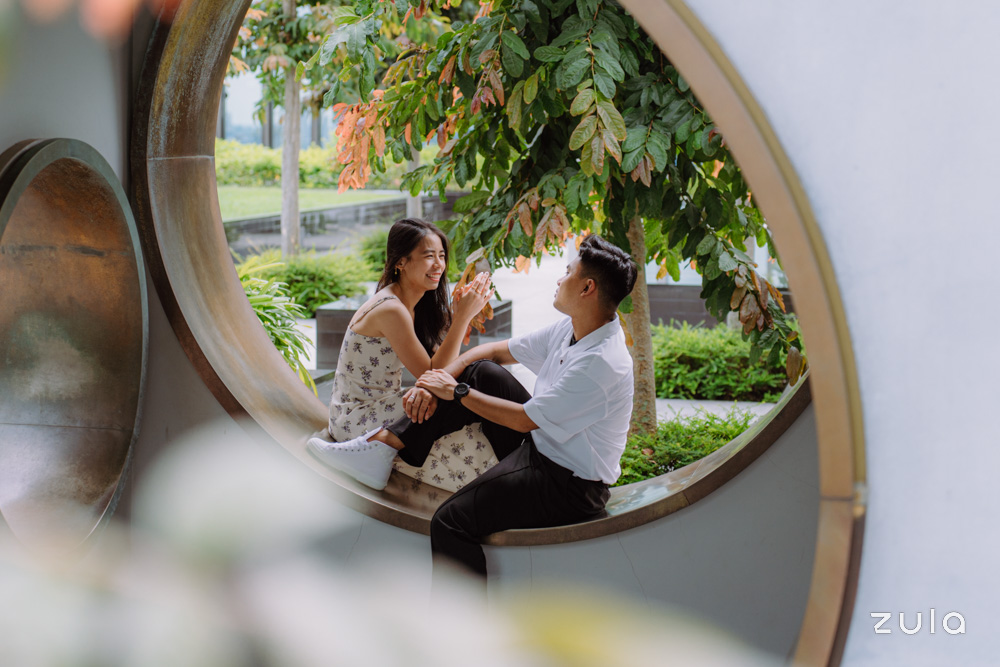 Don't miss out on sharing an intimate moment at these circular seats in the heart of the garden. Shrubs, bushes and aesthetically placed stones there will increase the zen vibes of your date.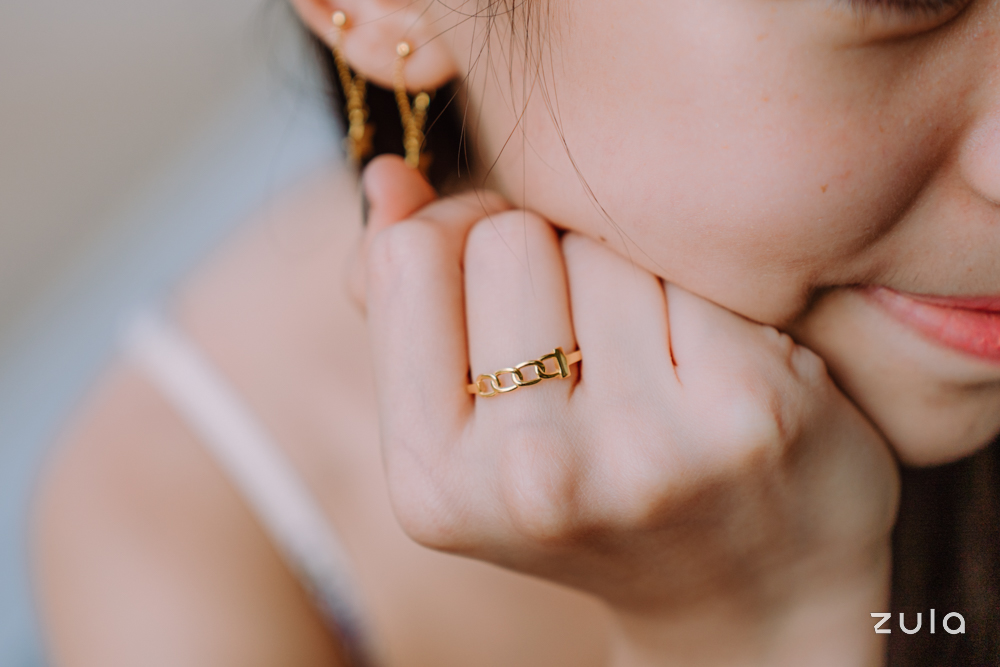 Maxi-Cash 916 Gold Link Chain Ring, from $195
Address: 1 Straits Blvd, Singapore 018906
Opening hours: 2pm to 8pm (Mondays) | 10am to 8pm (Tuesdays to Sundays)
6. CapitaSpring Green Oasis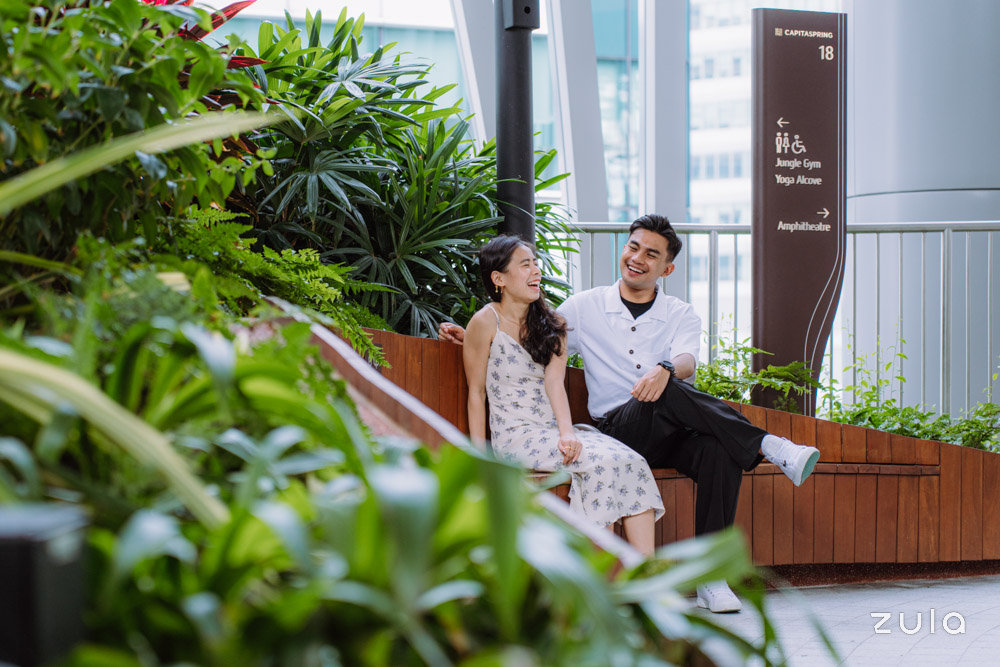 Opened in early 2022, CapitaSpring Green Oasis is a new skyscraper in Raffles Place with a 100 metre high aerial walking trail and F&B stores open to the public. This beautiful sky garden is fully shaded and decked with Instagrammable spots, lush greenery and pods with charging stations.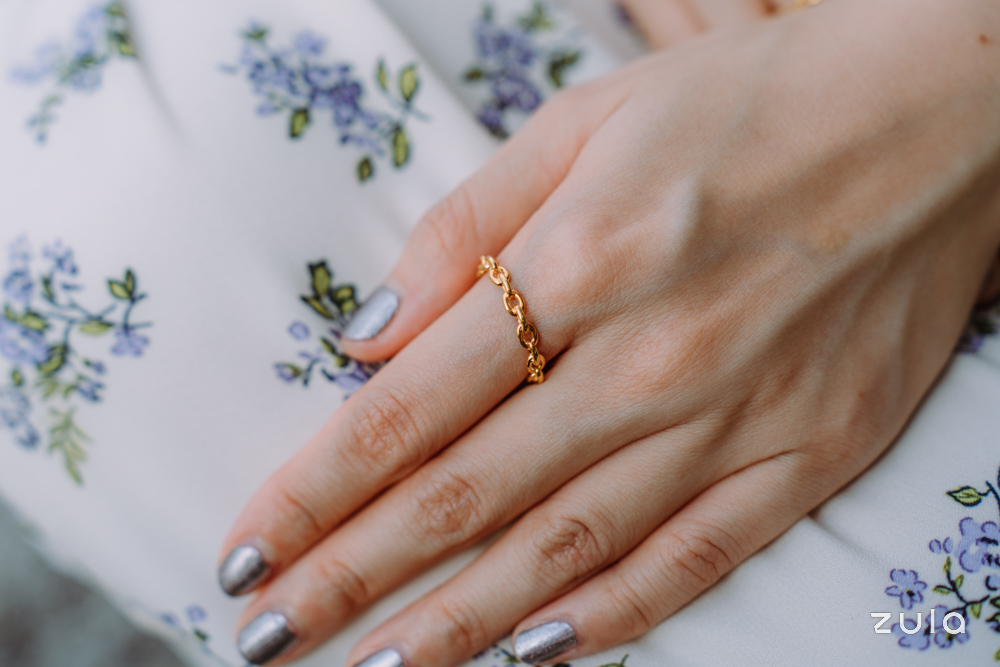 Maxi-Cash 916 Gold Link Chain Ring, from $287
Address: 88 Market Street, Singapore 048948
Opening hours: 8.30am to 10.30am, 2.30pm to 6.30pm (Mondays to Fridays) | Closed on weekends
7. Marina Bay Sands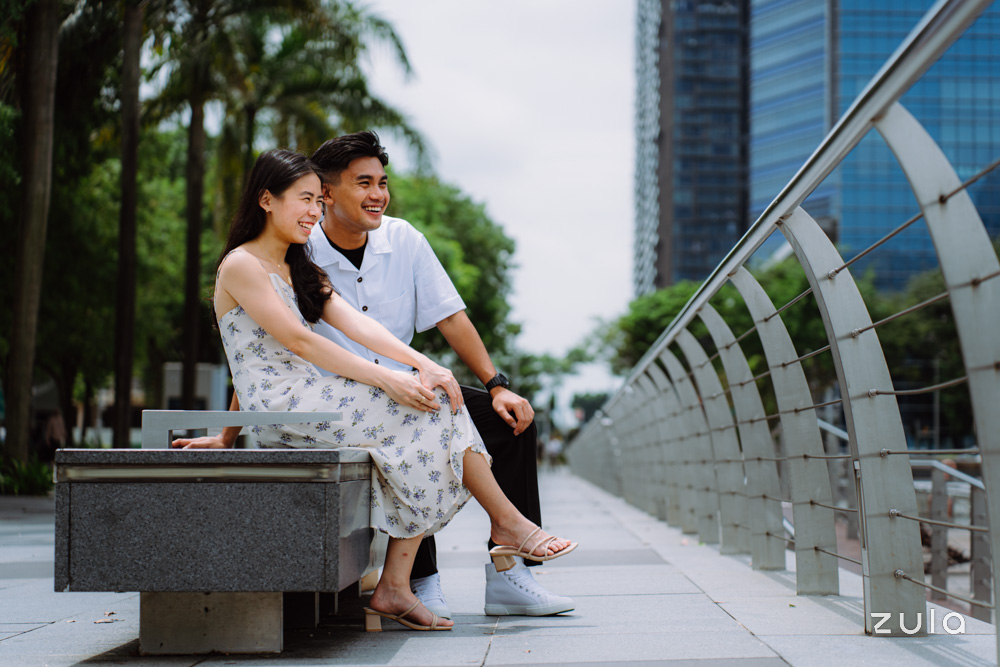 Marina Bay Sands is certainly a hot spot for shopping, but the open benches outside also make it a great place to bond with your SO. 
Be sure to stay back to catch the nightly light and water show that starts at 8pm!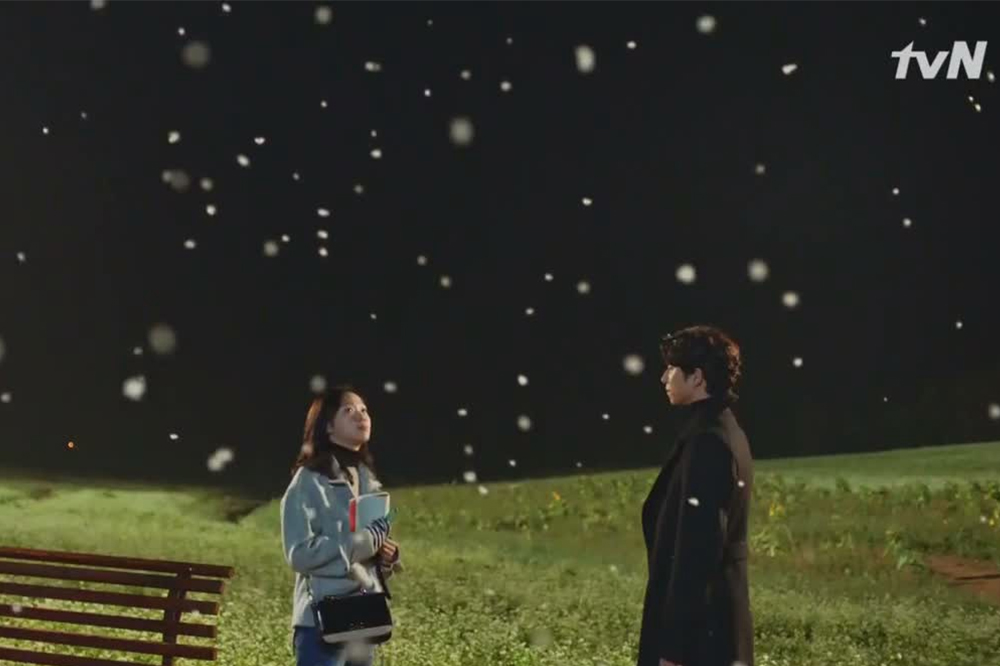 Source
The benches at Marina Bay Sands transport us to this buckwheat field from the K-drama Goblin, where many significant events between the couple often take place next to the bench. Kim Shin and Eun Tak shared a gentle kiss under the first snowfall, right after Eun Tak described it to be like a "fairytale".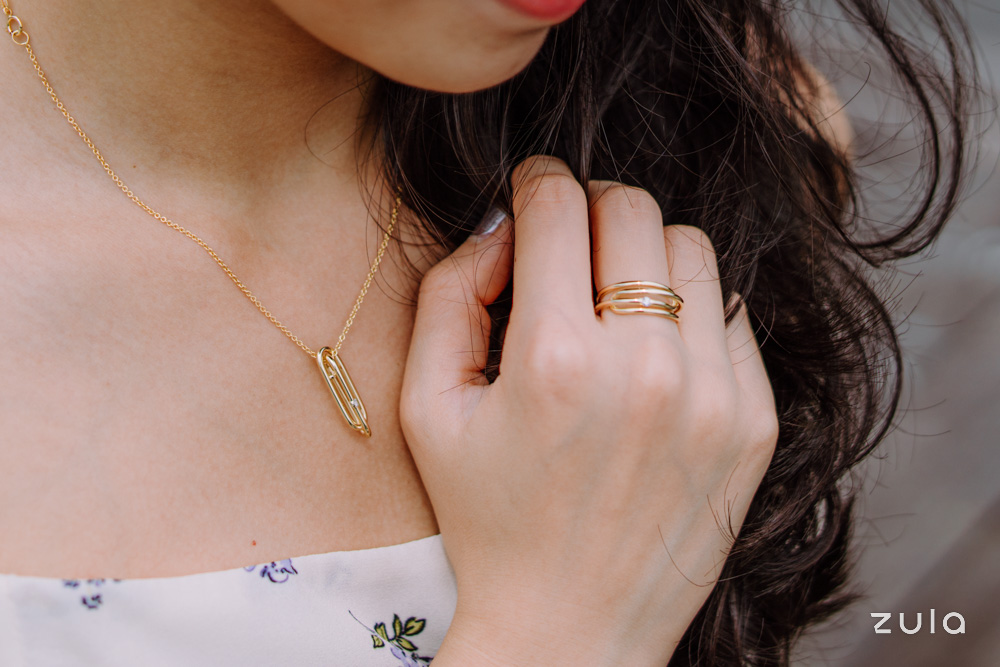 Maxi-Cash SeoulStyle Pendant, $398; Maxi-Cash SeoulStyle Ring, $538
Address: 10 Bayfront Avenue, Singapore 018956
Opening hours: 24 hours
8. Raffles Place Park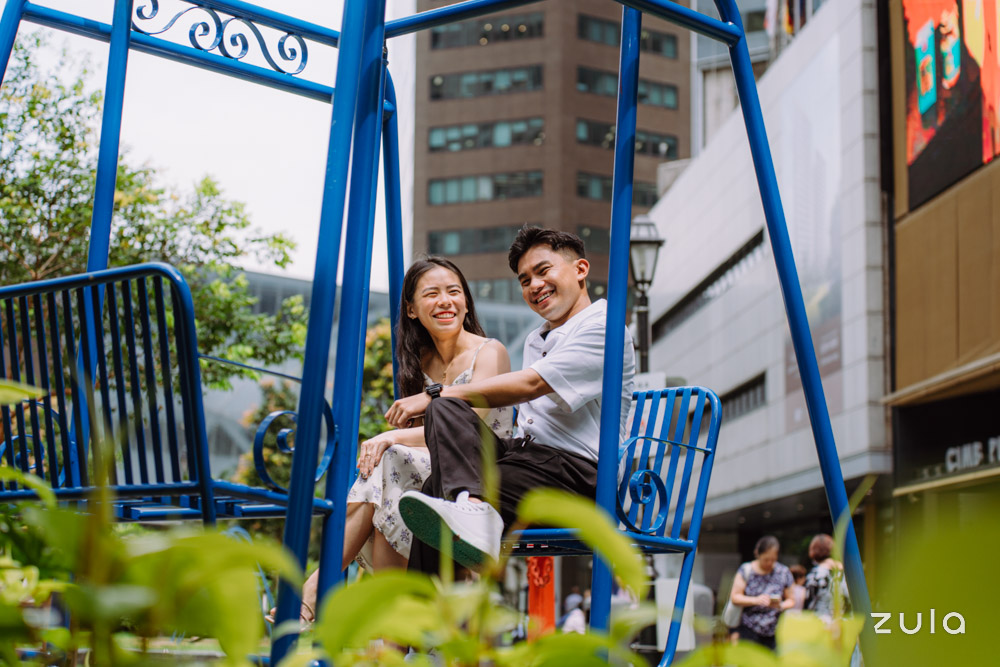 With the peak hour or lunch time rush, it can be easy to miss out on these chio garden swings located just outside Raffles Place MRT. Have a go on them while engaging in a casual chat to add a fun and nostalgic element to your date. 
We can guarantee that it'll be a swingin' good time — something memorable for both of you to look back on in the future.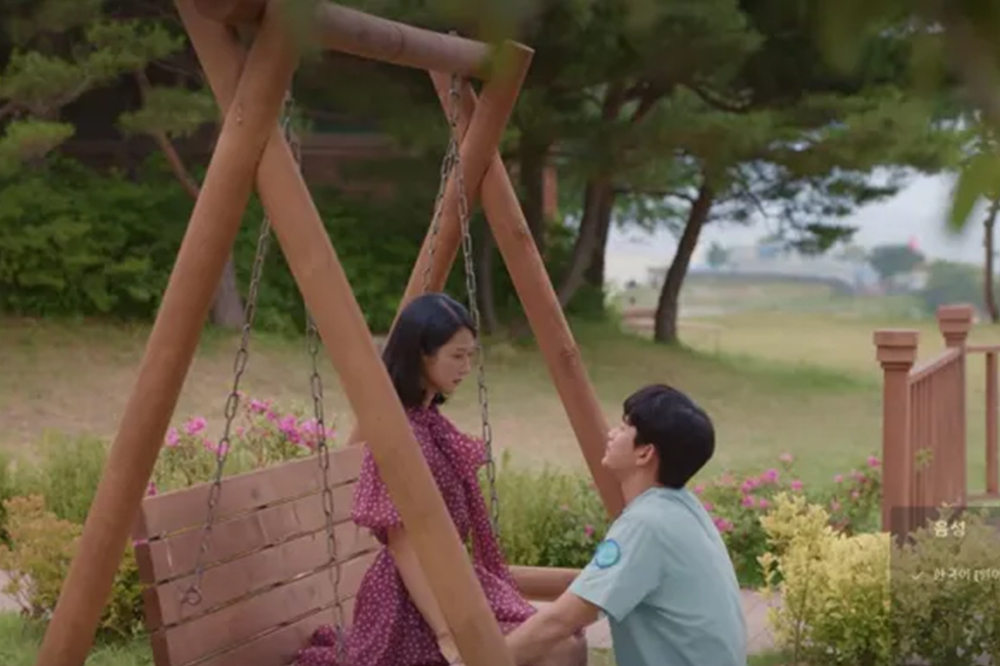 Source
The swinging bench reminds us of a particular scene from It's Okay To Not Be Okay, where Kang Tae and Moon Young were resolving some tension between each other. Kang Tae kneeled in front of a frustrated Moon Young, calming her down and promising to get his brother's approval of their relationship. 
With this scene in mind, you can use your special moment at the swinging bench to take your relationship to the next level. Go for the kill and swoop in for a kiss.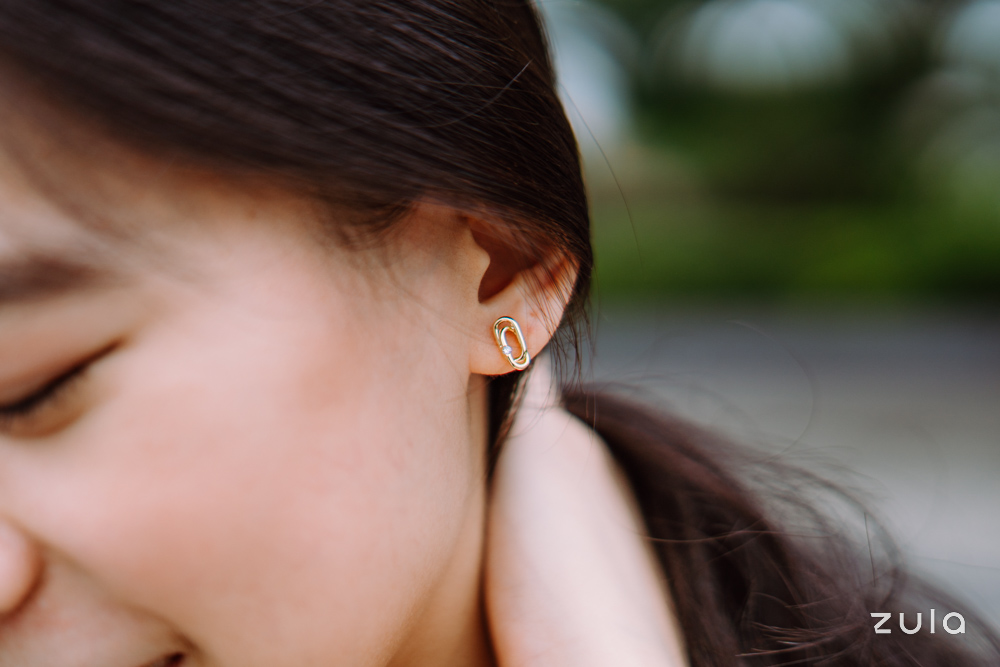 Maxi-Cash SeoulStyle Earrings, $358
Address: Beside Raffles Place MRT Station, Singapore 048618
Opening hours: 24 hours
Maxi-Cash New Gold & Gem-Set Jewellery Are Perfect For A Date In The CBD
When it comes to going out on dates, sometimes meaningful conversations with your bae also counts as a win. These free and aesthetic seating areas in the CBD make for great date locations when the both of you just want to sit back and nua after a long day of work. 
Ladies who are looking to add some cute accessories on their date can go for Maxi-Cash 916 gold jewellery and gem-set jewellery. It's a common misconception that pawn shops only sell pre-loved goods, but Maxi Cash carries brand new 999 pure gold, 916 gold and gem-set jewellery too, suitable for any date occasion, no matter if it's day or night.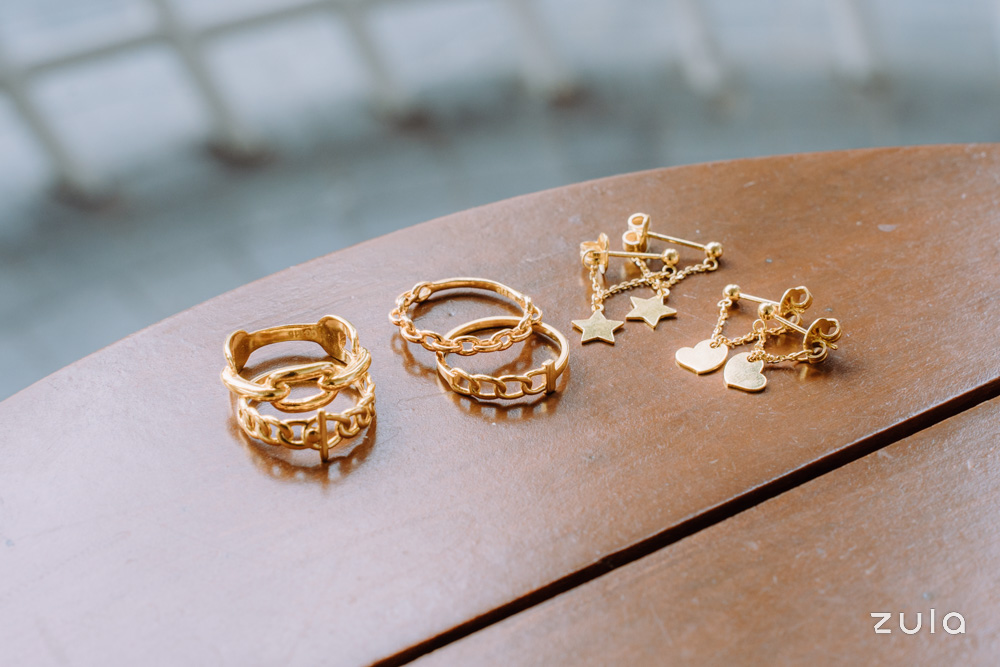 Maxi-Cash 916 Gold Chain Link Rings and Earrings, from $195
For those who appreciate the intricate aesthetics of gold, the 916 gold collection might be up your alley. Complete your OOTD with these Korean-inspired bold chain rings, designed with gold links snugly tied together as fun and fashionable statement pieces.
Show off your starstruck "heart eyes" on a date with the heart and star dangle earrings. It's the perfect blend of an ear stud and dangling earrings to give you freedom and movement as you enjoy your date.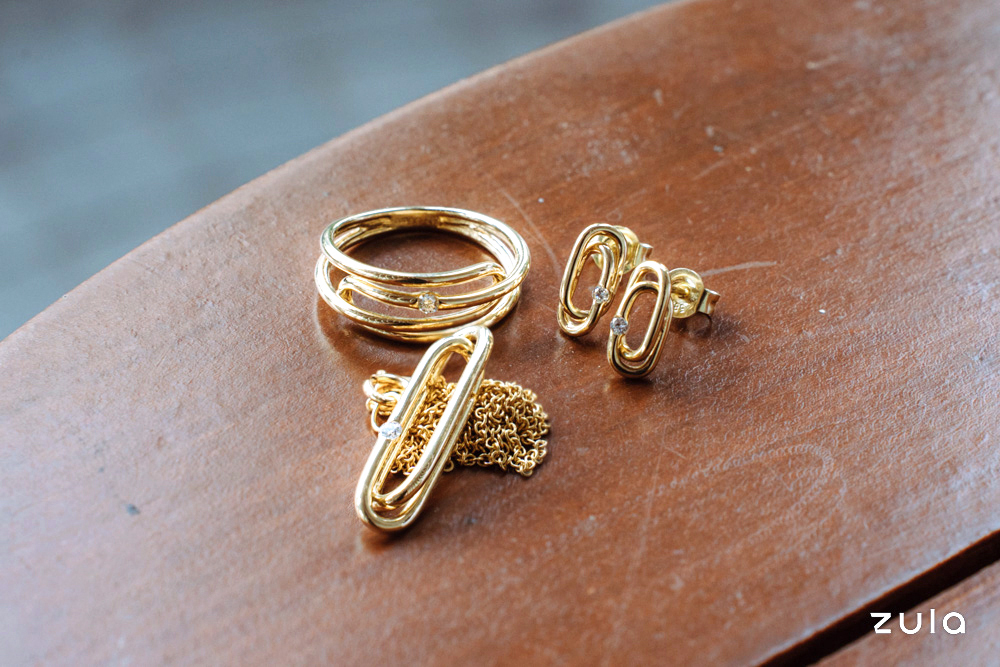 Maxi-Cash SeoulStyle collection, from $358
Get into your K-drama feels with the Maxi-Cash SeoulStyle collection, made with 14K Gold and Diamonds. With the idea of "less is more" in trend, the pendant, earrings and ring are all minimalist and Korean-inspired so that you can manifest your Park Seo Joon or Lee Jong Suk oppas IRL.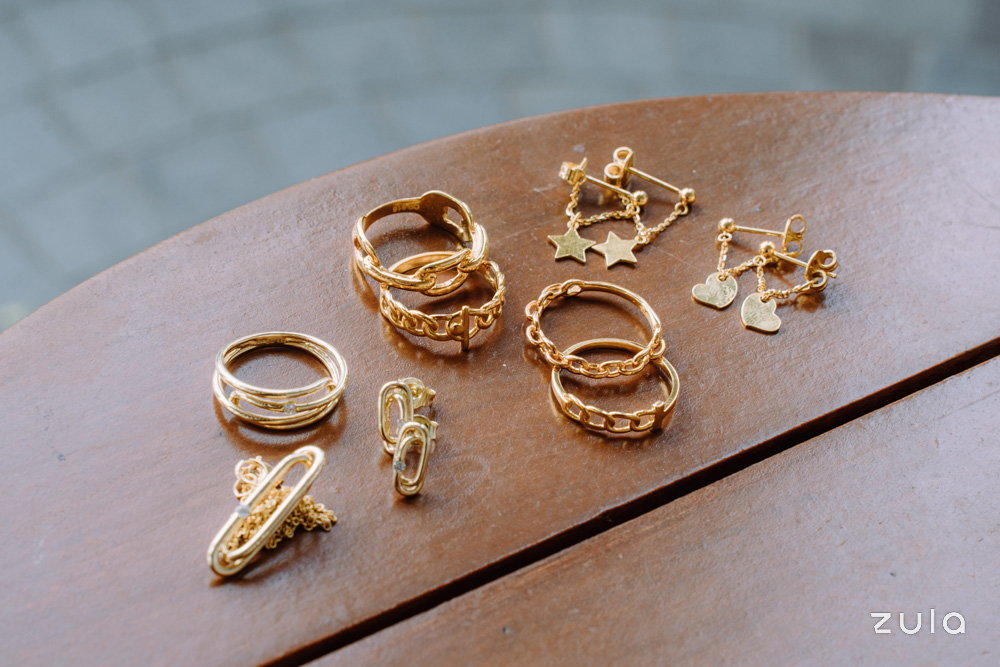 If you're looking to snag these gold jewellery sets before the year ends, you're in luck. Maxi-Cash is celebrating a Christmas sale with up to 70% off.
Use the promo code "ZULA10" to enjoy $10 off your first purchase on Maxi-Cash's eshop, valid till 25 December 2022. Selected pendants will also come with a free chain to show off your new bling.
Good things must share. From now till 25 December 2022, receive a free 1-month Ryde+ subscription (worth $19.99) or Ultrasonic Jewellery Cleaner when you purchase from Maxi-Cash Christmas sale – while stocks last. 
This post is brought to you by Maxi-Cash.
Photography by Ian Sim.