Golden Goose x Swarovski Sneakers & Skateboard
When it comes to streetwear, many of us think of limited-edition sneakers, skateboards and oversized tees. Swarovski is adding an atas element to this fashion genre with a new collaboration with Italian sneaker brand Golden Goose. Featuring sneakers and skateboards embellished in crystals, now you can add a little bling to every step.
The collection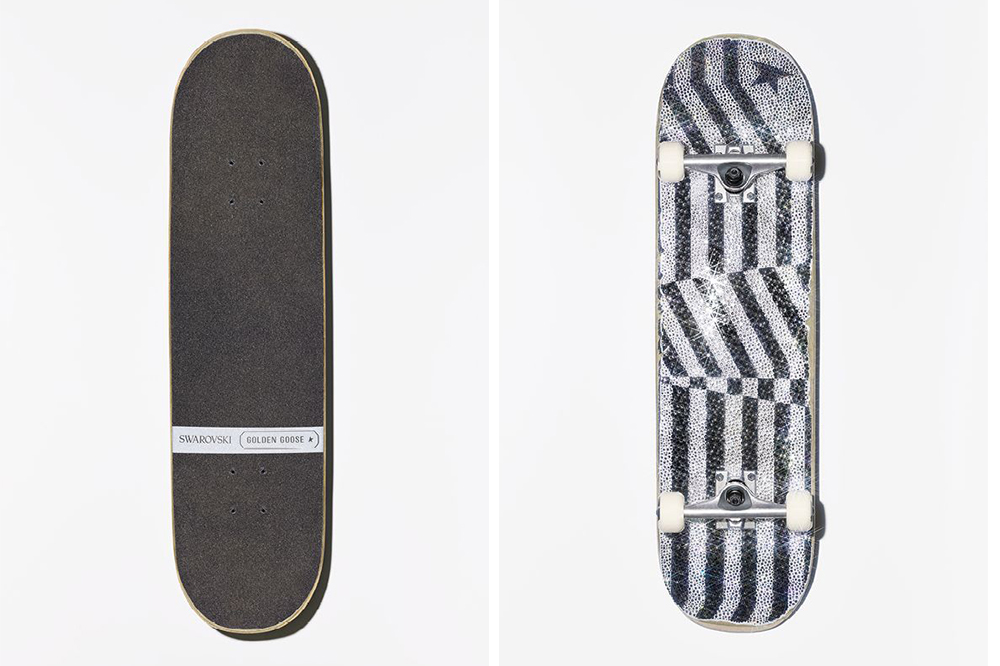 The skateboard comes with a sleek black top that resembles a standard griptape, complete with a crystallised logo of Swarovski and Golden Goose. On the bottom, more black and grey crystals are arranged to resemble Golden Goose's signature flag.
The skateboards are limited to only 10 pieces, available at $9,400 each. Unfortunately, you can't actually skate on it, since it's designed as a collectible art piece.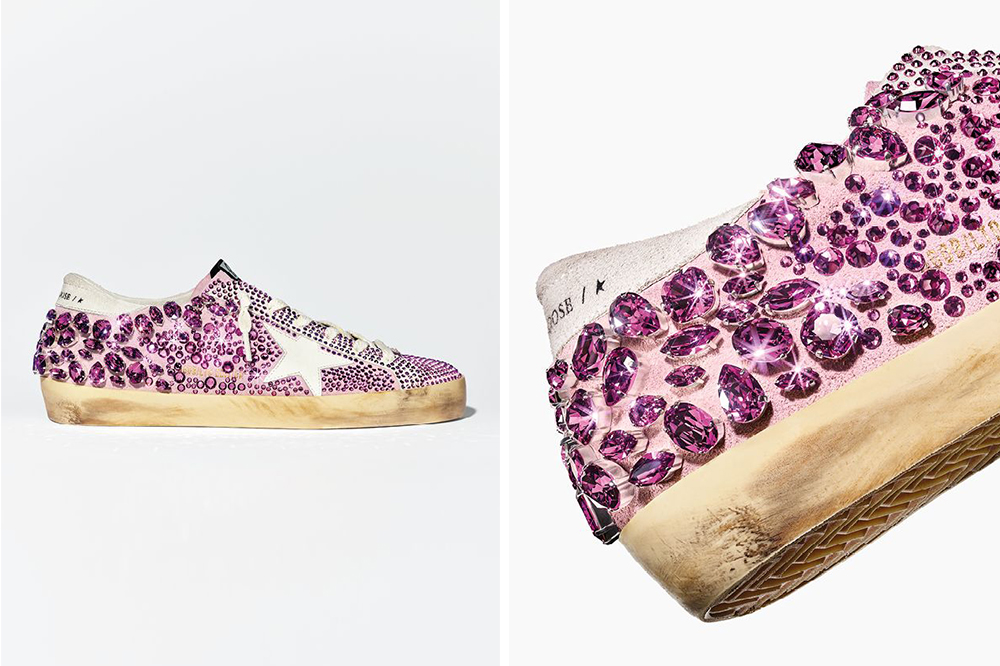 This isn't Swarovski's first time creating crystallised footwear. Earlier this year, the jewellery brand collaborated with Adidas to introduce football boots made of crystals too.
The pink sneakers in the Golden Goose collection are handcrafted in pink suede and a star in white leather. The crystals are hand-applied in different shapes and sizes for a chic look that would make even Sharpay Evans jealous.
These sneakers are limited to only 100 pairs, available at $3,500 each.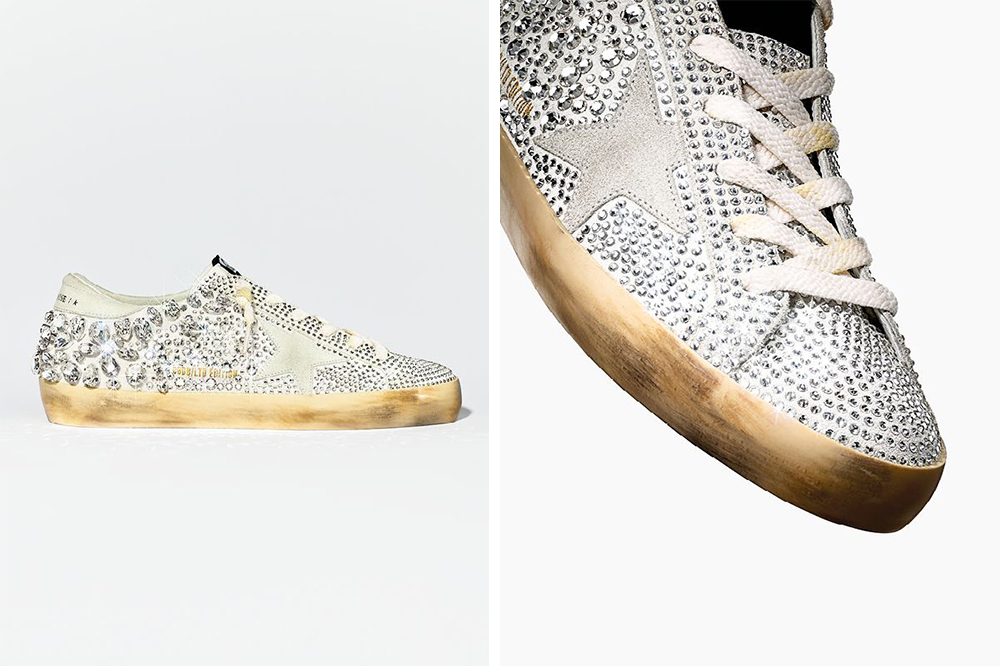 For those who prefer a less bold design, go for the white sneakers instead. It's decked in clear crystals alongside a similar leather star, limited to only 250 pairs. The white sneakers are retailing at $3,500 each.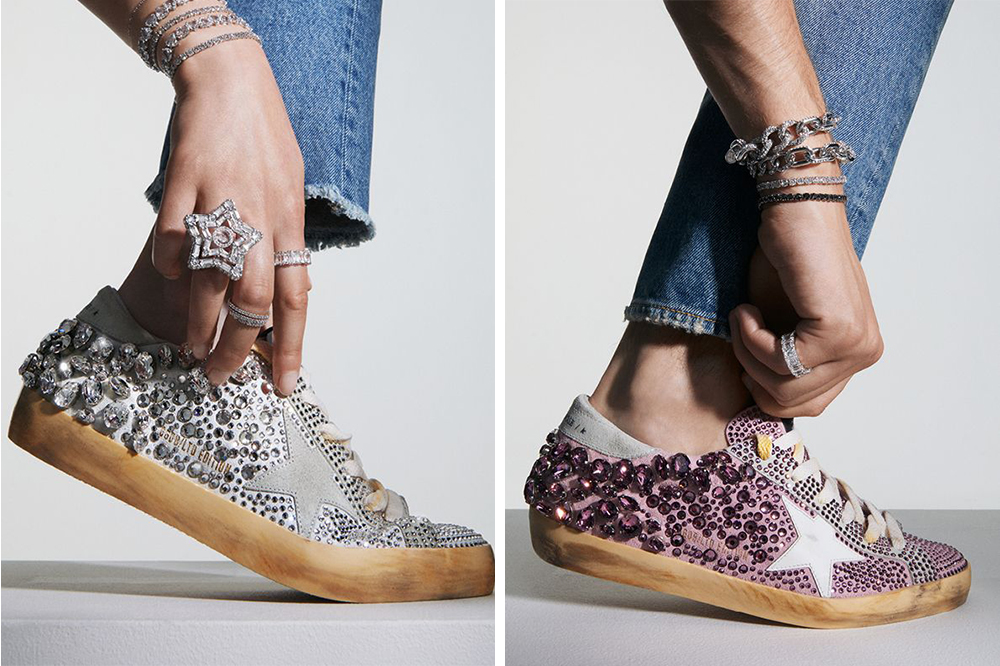 Complete your outfit with matching Swarovski accessories, such as the Stella Cocktail Ring (left, $450) and Millenia Bracelet (right, $500). Wearing these together will certainly make you shine bright like a diamond, no matter if you're on a date or posing for a glam photoshoot.
The Golden Goose x Swarovski Collection Has Limited-Edition Pieces For Collectors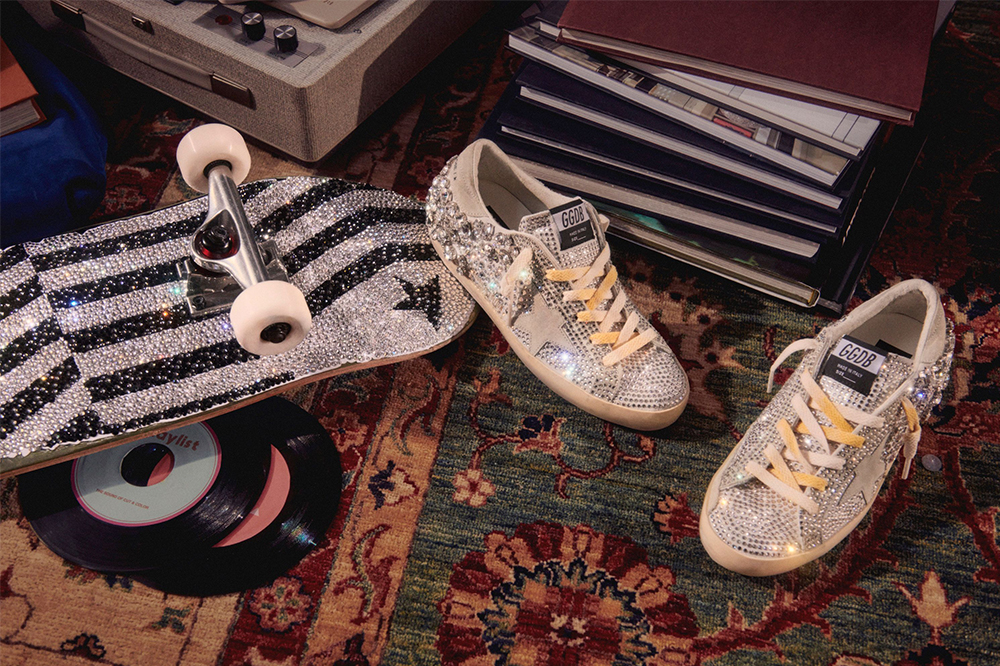 The Golden Goose x Swarovski collection is now exclusively available on Swarovski's website and in selected Swarovski stores islandwide. Since there is a limited availability of each item, make sure to cop yours before it sells out and flex to your hypebeast friends. 
All images courtesy of Swarovski.
Also read:
This Fashion Brand Is Upcycling McDonald's Uniforms & Making Them Into Deliciously Chic Fits