Gudetama Christmas Merch
It's that time of year when you start planning what gifts to give out for Christmas. For that friend who loves cutesy items, or is particularly lazy, these exclusive Gudetama festive season goodies make cracking options for them. 
All the tumblers, totes and pouches are covered in lazy-egg motifs, with a winter-time twist incorporated into the designs. Read on to find out more about the collection.
The goodies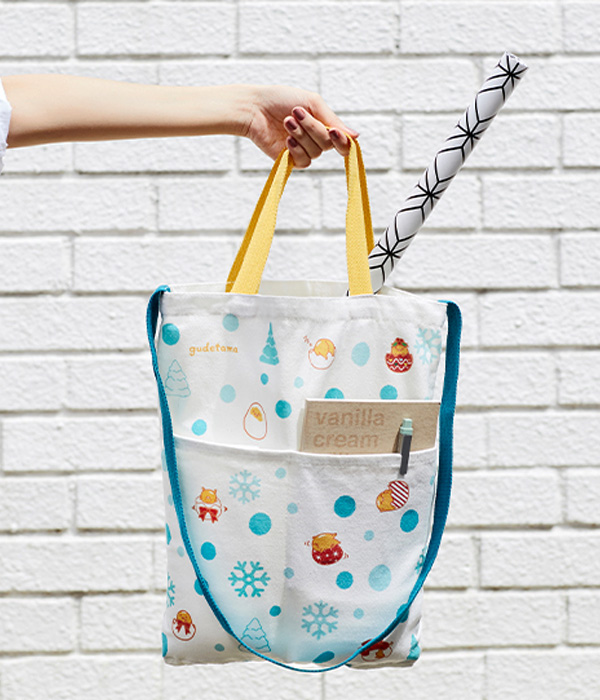 While deviled eggs are usually reserved for Easter, this white tote bag will make you crave a whole plate of them. The bag gets its splash of colour from the various prints of "hard-boiled" Gudetama dressed in red to suit the season.
The front of the tote also has 2 large pockets, allowing you to stow all your belongings neatly. And, for added functionality, the bag has both a hand-carry strap and cross-body sling attached. 
The canvas tote bag is priced at $14.90.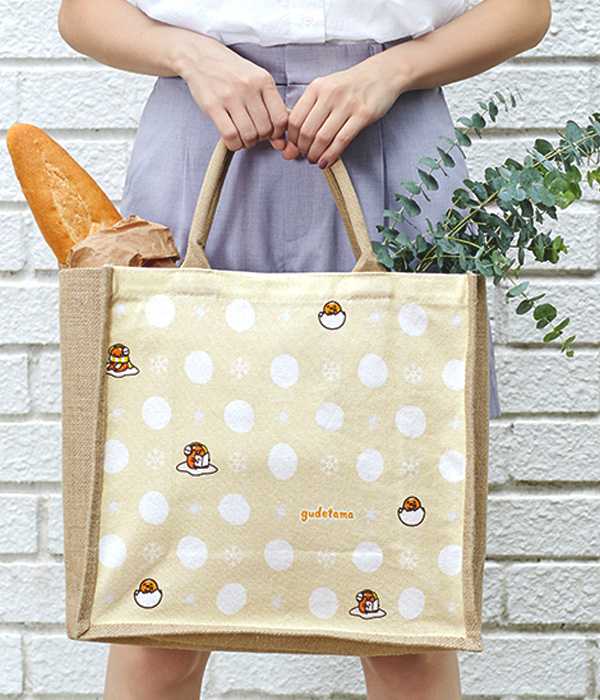 This reusable jute bag makes a great gift for that buddy of yours who loves to shop and, save the planet by cutting down on plastics too. The shopping bag is spruced up with white spots, snowflakes and Gudetama prints on the front but still looks simple enough for you to match with almost any outfit. 
The jute bag is priced at $16.90.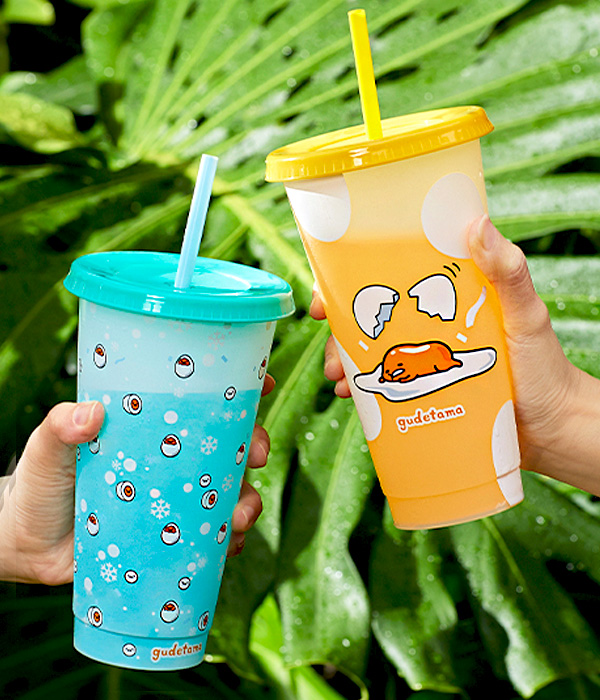 It isn't Christmas without eggnog, cold syrupy cordials and festive season lattes – so instead of disposable cups or plain glass mugs, why not enjoy your go-to bevvy in these Gudetama cold-cups?
The cups come in either a winter blue or egg yolk orange, both covered in motifs of the lazy egg. As an added surprise, they transform into darker shades when a cold beverage is poured in. 
The cold cups are priced at $18.90 each.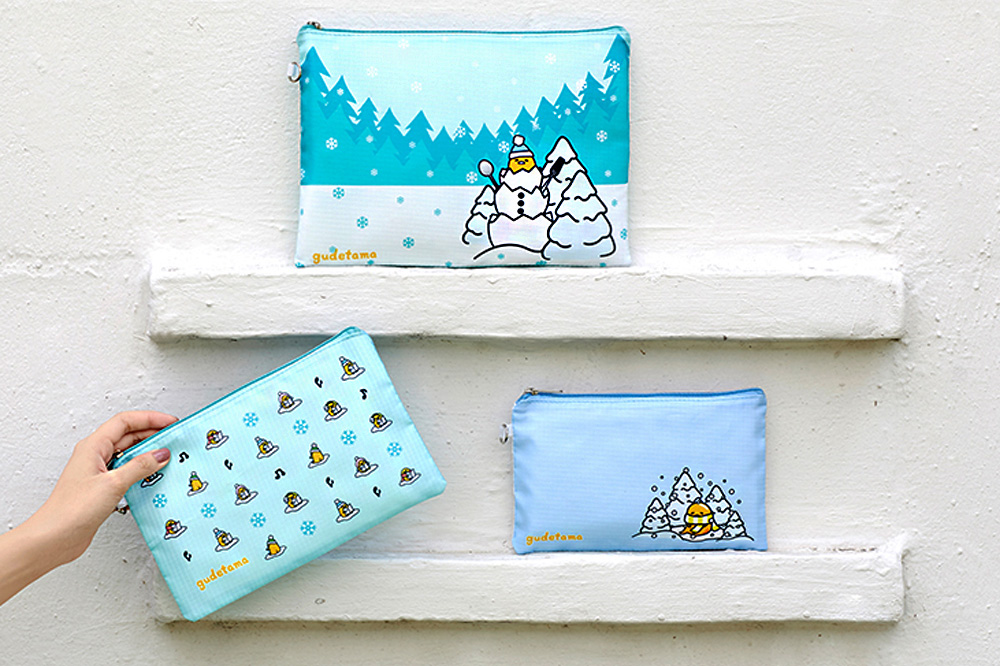 These pouches come in different shades of blue and have Gudetama printed on them alongside Christmas motifs like snowflakes and Christmas trees. 
If you're planning on creating a gift box for a loved one, you can use the pouches to arrange the different presents inside – it'd be a gift within a gift. 
The pouches are sold in a set for $16.90.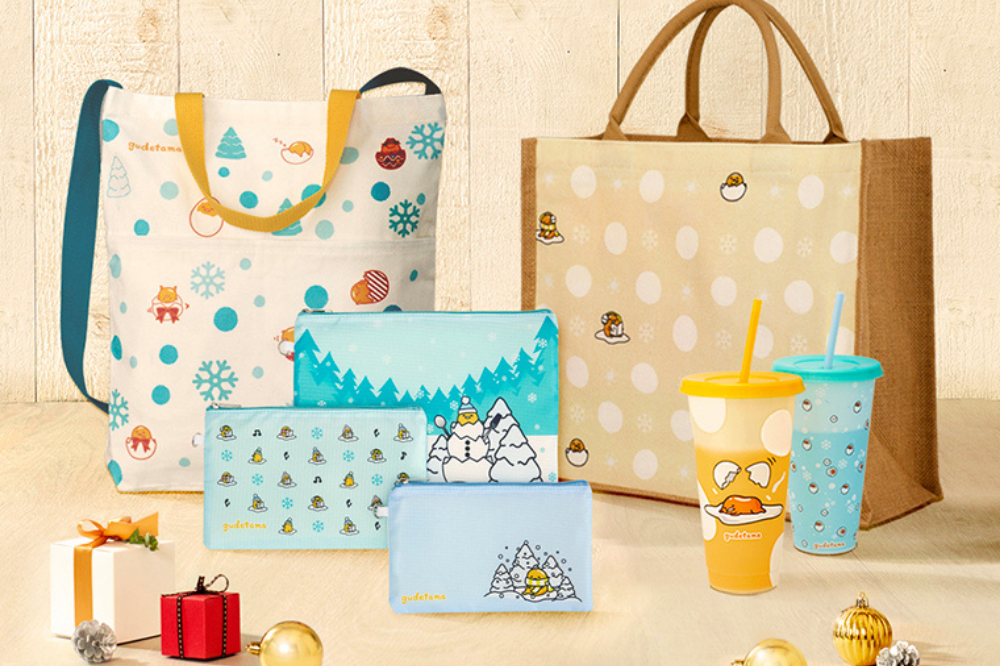 If all the goodies eggcite you, why not purchase all the Gudetama items as a bundle? You can keep your favourite pieces and gift the rest to your friends who love the lazy egg character just as much as you. 
All the items as a set are priced at $55.90.
These Gudetama Christmas Goodies Will Make You Egg-splode With Festive Joy 
Now you can celebrate Christmas sunny-side up without having to scramble around to find the perfect gifts – just consider one of these Gudetama-themed merch. All the items can be purchased on the Fraser Experience app, with payment via GrabPay only. 
All images courtesy of Frasers Experience.
Also read:
Goldwood Has New Sanrio Tees & Plushies Featuring The Likes Of Hello Kitty & Cinnamoroll Below $30