IKEA x Byredo Candle Collection
[Update: The IKEA x Byredo collection has since sold out, one day after launching in Singapore on 21 January 2021.]
IKEA has joined hands with Ben Gorham, aka the founder of luxury Swedish fragrance brand Byredo, on a limited-edition candle collection. Named OSYNLIG, Swedish for "invisible", it was launched in November 2020 and is finally making its way to Singapore. The collection consists of 13 scents "to provoke emotions from deep within us". After all, furniture makes your home look cosy, but scents are the additional invisible touch to let your home feel homelier.
IKEA x Byredo candles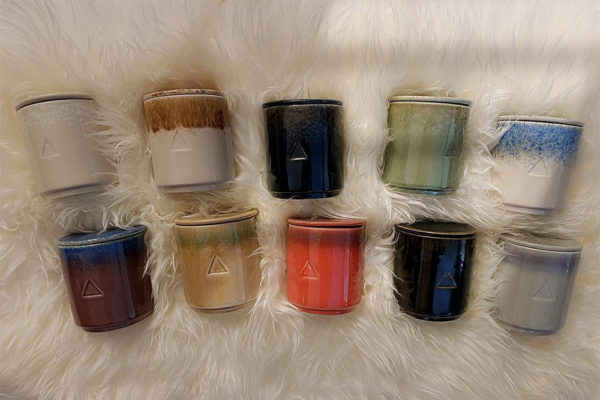 Source
There are 19 candles in total, each encased within ceramic pots in a variety of colours and sizes. These can be reused as home decor items and storage containers once the candles burn out.
The triangle positioned in the centre of the pot is cleverly used to represent how scents have 3 notes; namely, top, middle and base. 
Source
The 13 fragrances in this collection have also been classified into 3 categories: fresh, floral and woody. 
If you're a fan of scents such as fig, cypress, mint, basil, tea leaves, or pomegranate, opt for the candles in the 'fresh' section. 
As its name suggests, 'floral' consists of the scent of flowers such as rose, lilac, cotton flower and peach blossom.  
Under the 'woody' category, you can expect scents that bring you closer to nature including sandalwood, vanilla, Swedish birch and juniper. In addition to these relatively classic fragrances, there is also the more unique firewood and spice, as well as tobacco and honey. 
Also read:
Loewe's New Coriander Perfume & Candles Are A Dream Come True For Coriander Lovers
Byredo
Source
Even if you're not familiar with Byredo, you've probably come across its perfumes and candles on social media. Its minimalist perfume bottles and candle jars are instantly recognisable, with nothing but a white box stating the brand and scent. 
Byredo's fragrances are also split into different "olfactive families". Similar to OSYNLIG, you'll find 'floral' and 'woody' scents. On top of that, there are also 'citrus', 'fruity' and 'oriental' categories.
The luxury brand's signature scents don't come cheap. A 50ml bottle of Gypsy Water Eau de Parfum, for example, will set you back $274 at local beauty boutique Escentials.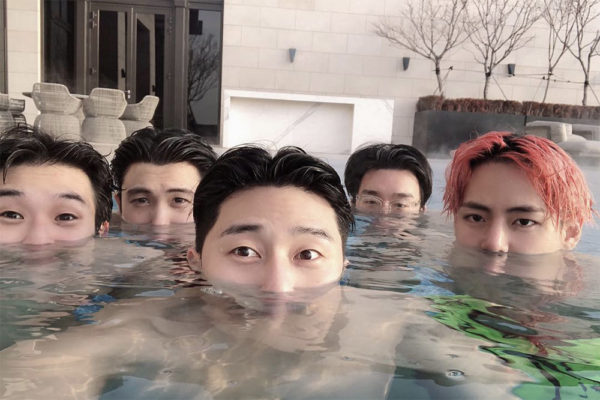 Source
Fun fact: members of the Wooga squad (consisting of Park Seo Joon, BTS' V, Park Hyung Sik, Choi Woo Shik and Peakboy) are known to be fans of the brand's perfumes. 
Actor Park Seo Joon, for example, once mentioned that he uses Byredo's Blanche, a fresh and clean scent with hints of white rose and pink pepper. 
IKEA x Byredo's Founder Launched A Candle Collection To  Make Your Home Feel Cosier
The candles in this collection are designed in 3 sizes, with prices ranging from $9.90 to $39.90. If you've long lusted after its candles, which usually start from over $70, you can now cop them at a more affordable price. The collection will drop on IKEA Singapore's website and in stores come 21 January 2021, and will be available while stocks last. 
Also read:
10 Singapore Candle Brands From S$15 For You To Zhng Your Self-Care Routine