Kim Go Eun Facts And News
Most Singaporeans will recognise Kim Go Eun from the K-drama, Guardian: The Lonely and Great God aka Goblin. Now that she's back in the spotlight on The King: Eternal Monarch, here are 20 facts you should know about the actress. 
1. Was named Kim Go Eun because her father wanted her to grow up pretty
Kim Go Eun was born on 2 July 1991 in Seoul, South Korea.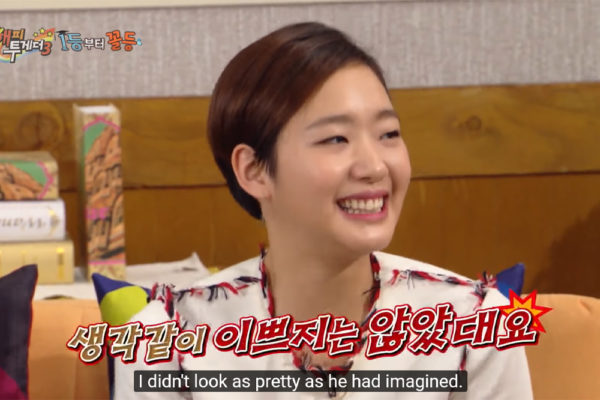 Source
The actress shared a hilarious story about her name on the Korean variety show, Happy Together. 
Apparently, when Kim Go Eun was born, the nurse-in-charge was slightly taken aback after seeing her face, which caused her father to expect a beautiful baby. However, after seeing his newborn daughter's face for the first time, her father recounted that she "didn't look as pretty as he had imagined."
With hopes of having his daughter growing up into a beautiful woman, he named her Kim Go Eun (김고은) which, in Korean, alludes to being pretty and beautiful.
2. Lived in China for 10 years
Kim Go Eun's family moved to China when she was 3 years old (4, according to her Korean age), and lived in a place an hour and 30 minutes away from Beijing.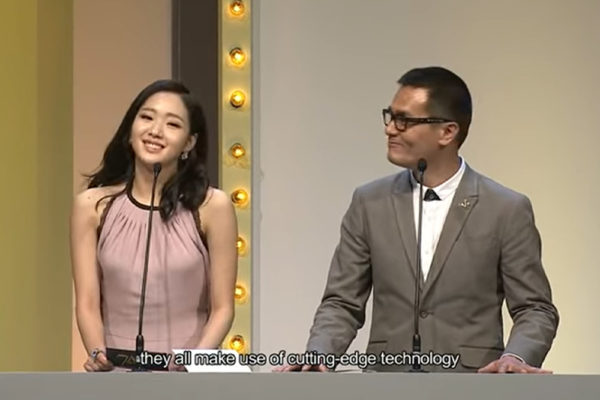 Kim Go Eun on-stage with Gordon Lam at the 7th Asian Film Awards
Source
She spent a total of 10 years in China before moving back to Korea, which explains why she was able to speak fluent Mandarin while presenting the Best Visual Effects award at the 7th Asian Film Awards in 2013.
3. Was very close to her grandmother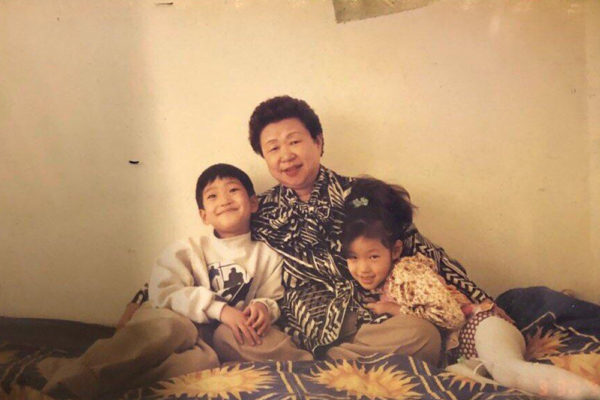 Source
Kim Go Eun lived with her grandma even during adulthood. Her grandma passed away in 2019, and we're sure the actress still misses her dearly.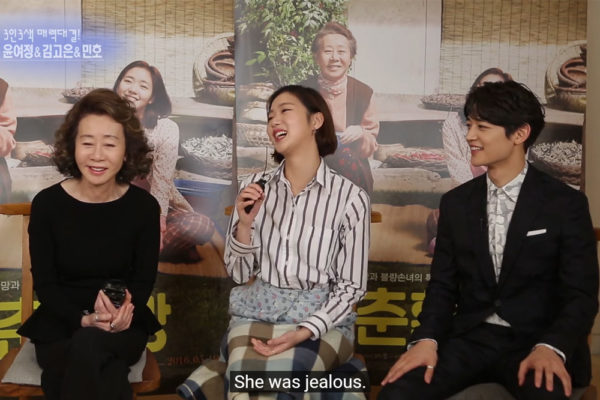 Kim Go Eun with Youn Yuh Jung (left) and Choi Min Ho (right)
Source
Kim Go Eun mentioned that her grandma was a little jealous of actress Youn Yuh Jung when she played Kim Go Eun's grandmother in the film Canola (2016), which is simply adorable and also illustrates their close relationship. 
4. Is super attached to her nephews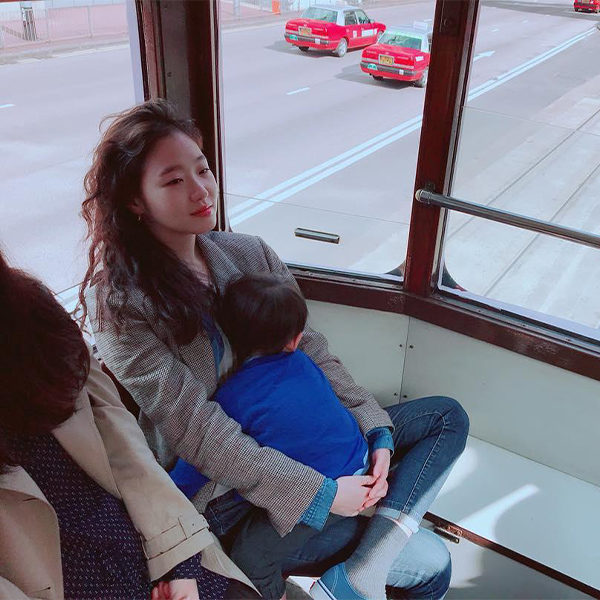 Source
Apart from acting and travelling around the world attending fashion shows and music festivals, the actress is also a loving aunt to her nephews.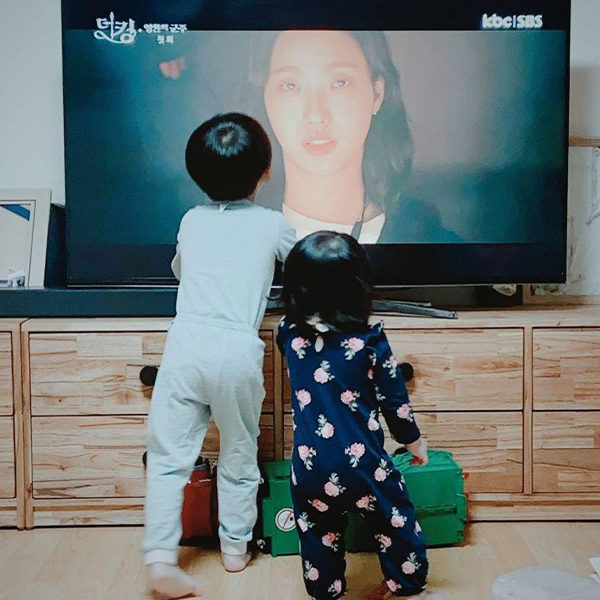 Source
Her Instagram feed is plastered with images of the mischievous kiddos.
5. Relieves stress by going bungee jumping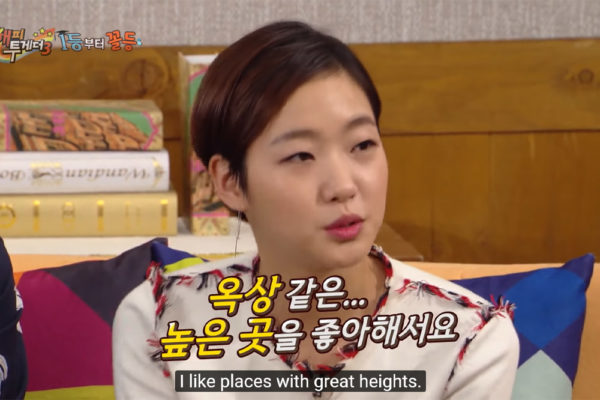 Source
Kim Go Eun's character in The King: Eternal Monarch, lieutenant Jung Tae Eul, has no fear. When it comes to heights, Kim Go Eun is just as fearless, having bungee jumped and skydived several times. 
She also mentioned that she enjoyed doing wire work stunts for Memories of the Sword (2015).
6. Is a monolid beauty
At one point in her life, Kim Go Eun wanted to go for double eyelid surgery. Due to opposition from her parents, however, she ended up not having the procedure done.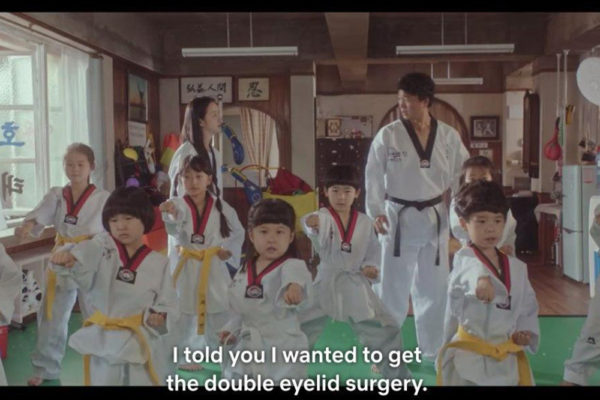 Source
It seems as though she's pretty cool with having monolids now, since she was able to joke about it in a meta moment on The King: Eternal Monarch.
7. Her acting journey started in high school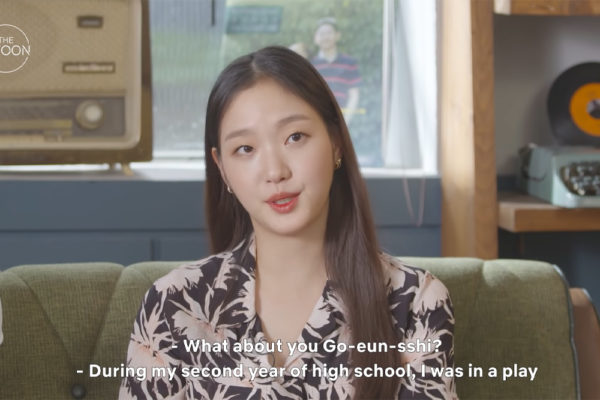 Source
Kim Go Eun didn't dream of being an actress as a child. Her passion for acting was only ignited when she performed in a play in high school, after which she pursued drama in college.
8. She could have been a doctor or film director
During an interview for The King: Eternal Monarch, Kim Go Eun was asked about what she envisioned herself as in an alternate universe. She replied, "I thought that I wanted to be a doctor if my skills were good enough."
In another interview on The Swoon, the actress mentioned that when she was younger, she vaguely thought of wanting to create a movie.
9. Rejected the part in Eungyo at first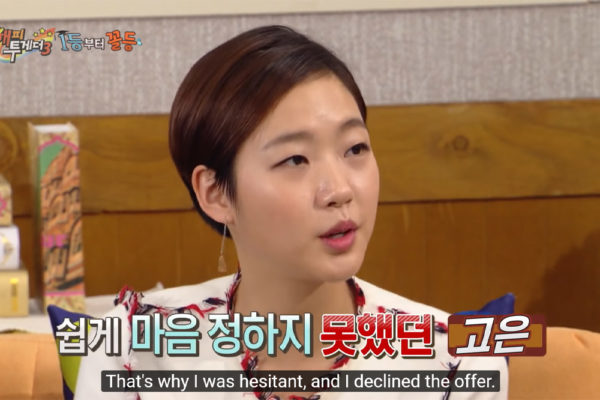 Source
Kim Go Eun's rise to stardom is an interesting tale. She was visiting her school senior, who was a staff member on the set of the movie Eungyo (2012), also named A Muse. She happened to meet the director, who told her to audition for the role. 
Initially, she thought it was a small production, but was taken aback when she realised it was the opposite, with 300 people competing for the same role as her.
When she was offered the part, Kim Go Eun rejected the role at first, saying that she didn't feel ready at that time. The director asked her to reconsider her decision, and she eventually starred in the film.
10. Became a star instantly
Unlike most actors who appear in minor parts before landing their breakthrough role, Kim Go Eun became an instant star after Eungyo. Before her debut in the film, the star had only been in school plays and productions.
The movie sparked heated debates as it was about an old man who experiences lust after seeing a young schoolgirl (played by Kim Go Eun).
Also read:
20 Park Seo Joon Facts Including His Famous Friends, Love Life & Upcoming Works For Fans Of The Itaewon Class Hunk
11. Took a break from acting for college
Despite many offers following Eungyo, Kim Go Eun decided to take a break from acting for two years. During that time, she went back to the Korea National University of Arts to complete her degree in the School of Drama.
12. Turned down her first drama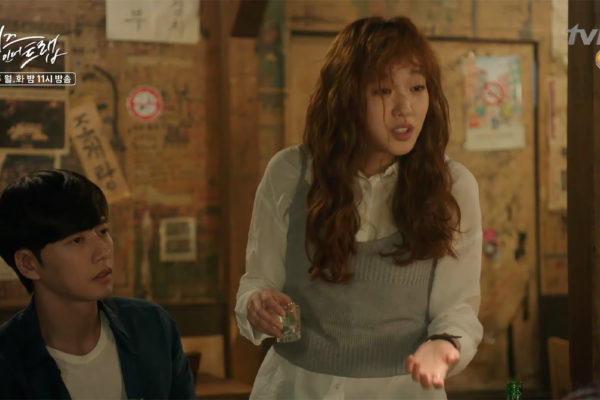 Source
She initially turned down the role in the television series Cheese in the Trap (2016) due to scheduling issues. However, the director repeatedly asked her to accept the role, and changed the filming schedule to match that of Kim Go Eun's, as she found the actress to be the most suitable for the slightly eccentric character, Hong Seol.
In the end, Kim Go Eun starred in Cheese in the Trap, her first-ever appearance on the small screen.
13. Has played diverse roles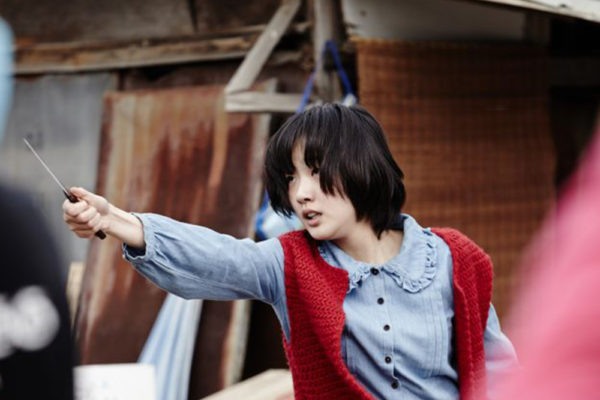 Kim Go Eun in Monster (2014)
Source
Among her many roles, Kim Go Eun has played a mentally handicapped character in the 2014 thriller, Monster. 
The actress was also in Memories of the Sword, a historical drama that required her to do stunts as a swordsman. 
14. Has been in more movies than dramas 
Most of us know Kim Go Eun from her role as Ji Eun Tak in Goblin. Surprisingly though, the star has been in 11 movies and only 3 drama series to date.
15. Still keeps in touch with the cast of Goblin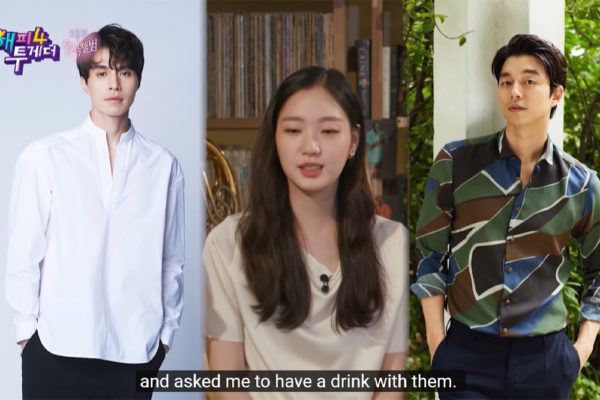 Source
Fans of Goblin will be glad to know that the cast remain friends. In a variety show that took place 2 years after Goblin aired, Kim Go Eun mentioned how actors Gong Yoo and Lee Dong Wook still ask her out for casual drinks.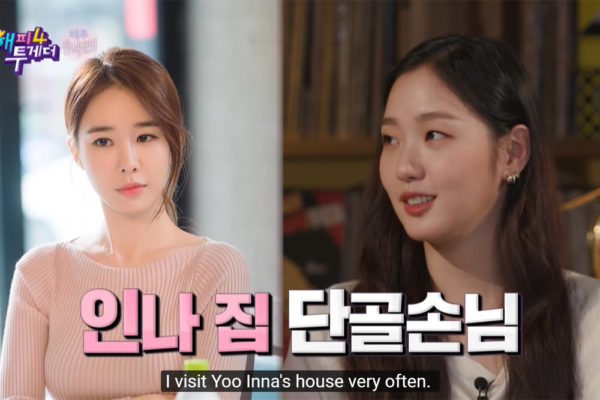 Source
Yoo In Na played Ji Eun Tak's boss, the spunky and flirtatious Sunny, in Goblin. Evidently, the co-stars grew close after being on-set together, with Kim Go Eun continuing to visit Yoo In Na's house often.
16. Chummy with fellow actors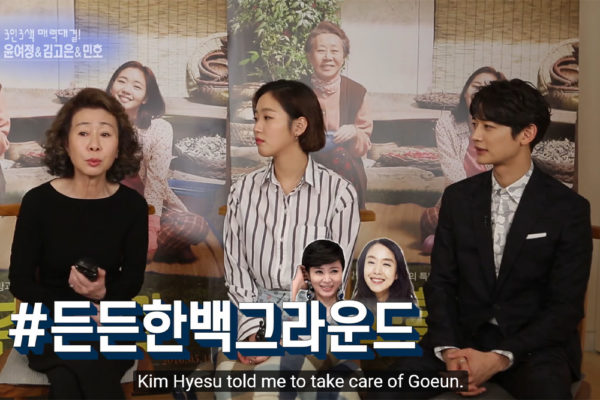 Kim Go Eun with Youn Yuh Jung (left) and Choi Min Ho (right)
Source
It's not just her Goblin colleagues who keep in touch with Kim Go Eun and care for her loads. 
When it was announced that Youn Yuh Jung would be working with Kim Go Eun on Canola, the latter's former co-stars Kim Hye Soo and Jeon Do Yeon asked Youn Yuh Jung to look out for Kim Go Eun on-set.
17. Dated a man 17 years older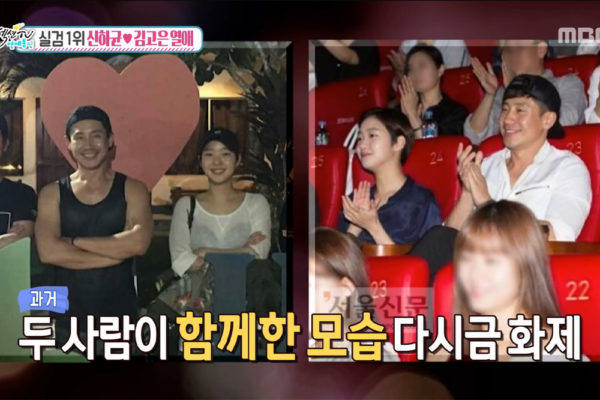 Source
The Goblin star dated actor Shin Ha Kyun, with whom she has a 17-year age gap. They met and grew close due to their common interest in scuba diving, and dated for a period of 8 months from August 2016 to March 2017.
18. Was a fan of Lee Min Ho before The King: Eternal Monarch
Before The King: Eternal Monarch, Kim Go Eun was an honest fangirl of Lee Min Ho, just like the rest of us. She mentioned that she was rooting for Kim Tan, Lee Min Ho's character in The Heirs (2013).
19. Learnt taekwondo for The King: Eternal Monarch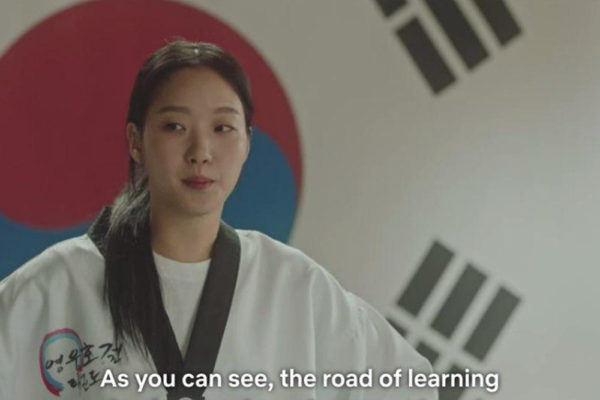 Source
In The King: Eternal Monarch, Kim Go Eun plays the daughter of a taekwondo master, who has a black belt in the sport herself. Other than teaching taekwondo in the drama, she also has to perform high kicks to take down criminals. 
While the actress has starred in action films such as Memories of the Sword, she still found the kicks difficult to do, and went to a taekwondo studio near her home to prepare for the role.
20. Gained 8kg for her role in Sunset in My Hometown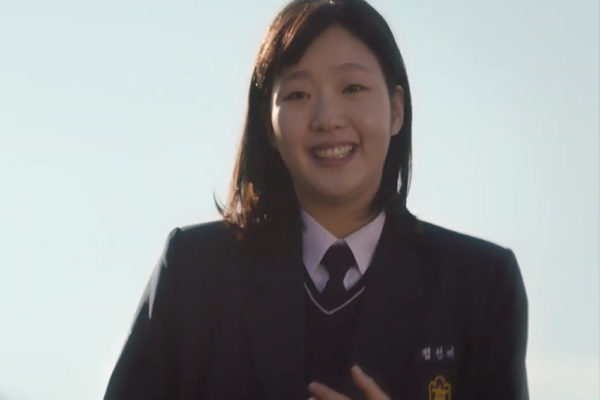 Source
Dedicated actress that she is, Kim Go Eun gained 8kg for her role in Sunset in My Hometown (2018), where she had to portray a girl from the countryside.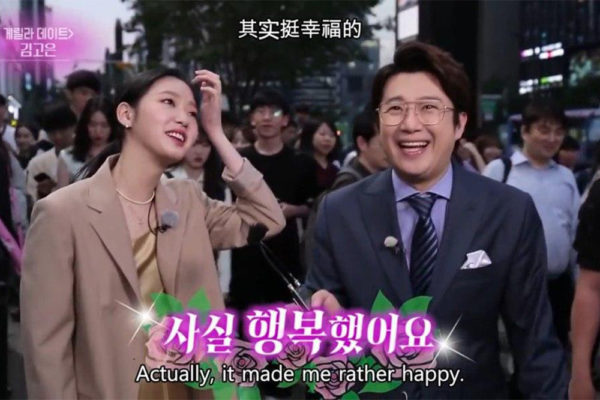 Source
She was a whole mood when she told an interviewer that she was happy to gain the weight for the movie as she was able to eat as much as she wanted.
All You Need To Know About The King: Eternal Monarch's Kim Go Eun  
With her innocent and lovable charms, we can't help being hooked on Kim Go Eun. Fans of the actress can catch her in The King: Eternal Monarch, which is currently streaming on Netflix with new episodes coming your way every week.
Also read: 
20 Lee Min Ho Facts Including His Ex-Girlfriends, Dramas & The King: Eternal Monarch Production News
Cover image: Source