Korean BL Dramas 
For those who aren't familiar with Boys' Love, or BL for short, it is a term commonly used to describe a genre of series and movies centred around gay romances. While the genre itself originated in Japan via manga and anime, other Asian countries such as Thailand, China, Taiwan and Korea have since helped to popularise it.
Along the way, the normalised portrayal of male-male relationships has encouraged everyday conversations about LGBTQ+ issues and greater advocacy for their rights. Here are 7 popular Korean BL dramas to watch if you're a K-drama fan looking to make your first foray into the genre. 
1. To My Star (2021)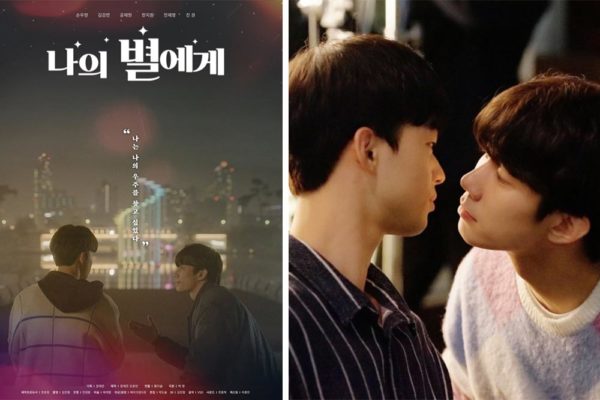 Source
To My Star is a love story between Kang Seo Joon (Son Woo Hyun) and Han Ji Woo (Kim Kang Min). Seo Joon is a free-spirited actor while Ji Woo is a reserved chef. When Seo Joon moves in with Ji Woo (Ji Woo's landlord is Seo Joon's manager), the pair develop an unlikely friendship that leads to romance. 
To My Star has a well-paced plot, with comedic scenes depicting the outgoing Seo Joon pushing the introverted Ji Woo out of his shell. It's a good choice for anyone seeking light-hearted romance with a satisfying payoff that will leave viewers feeling warm and fuzzy. 
View the trailer for To My Star. 
Original release: 22 January to 5 February 2021
Available on: Viu
2. Wish You: Your Melody From My Heart (2020)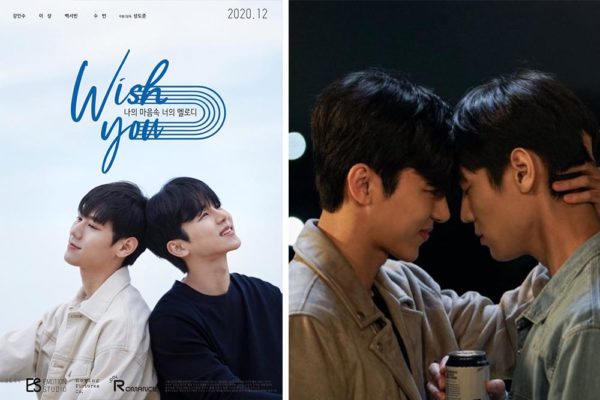 Source
Wish You: Your Melody From My Heart shares a lot of similarities with To My Star. One lead character is confident and self-assured, the other is shy and meek. The shows even share a common plot point with the 2 leads moving in with each other. 
That's not to say it is a carbon copy of To My Star (or vice versa). Wish You's plot is centred around 2 musicians, keyboardist Yoon Sang Yi (Lee Sang) and busker-turned-recording artist Kang In Soo (played by an actor of the same name). The pair fall in love as they live and make music together. 
Whether you watch Wish You or To My Star first, if you like one of them, you'll probably enjoy the other. 
View the trailer for Wish You: Your Melody From My Heart. 
Original release: 4 to 25 December 2021
Available on: Netflix (as a full-length film)
3. Color Rush (2020-21)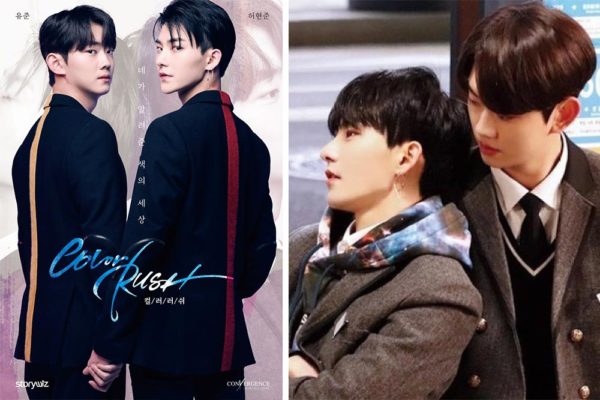 Source
If you appreciate dramas with fantastical elements, then Color Rush is a go-to series for your dose of BL. 
Color Rush is set in a fictional reality of monos and probes. Choi Yeon Woo (Yoo Jun) is a mono, someone with a form of neurological blindness that only allows him to see the world in shades of grey. One day, he sees colour for the first time when he meets his probe, Go Yoo Han (Heo Hyun Jun) who causes him to experience an intense sensation, the eponymous Color Rush. 
Those who aren't into pure mushy romance can also consider watching Color Rush. It explores darker themes like obsessive love and injects elements of mystery such as the disappearance of Yeon Woo's mother.  
View the trailer for Color Rush. 
Original release: 30 December 2020 to 21 January 2021
Available on: Viu 
Also read:
7 People In SG Spill The Tea On Dating In LGBTQ+ Communities In Singapore
4. You Make Me Dance (2021)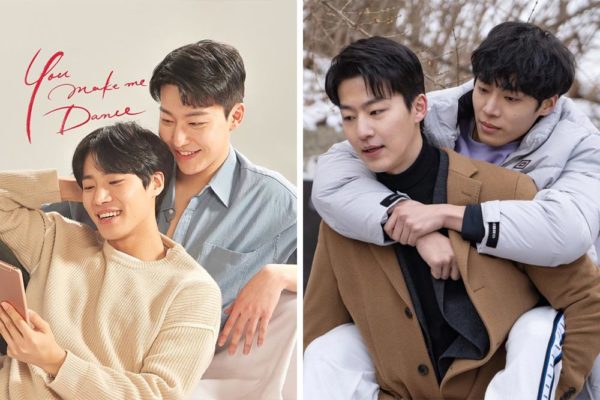 Source 
You Make Me Dance centres around contemporary dance major Song Shi On (Chu Young Woo) and debt collector Jin Hong Seok (Won Hyung Hoon). 
What starts off as a debtor-creditor relationship leads to something more. Hong Seok, who initially hounds Shi On for his debt, goes on to perform acts of kindness for him, supporting his dream to be a dancer. Eventually, the 2 grow to develop feelings for one another while overcoming obstacles such as Hong Seok's boss' jealousy over their affection. 
Shi On and Hong Seok's story shows that romance can bloom from the most unusual relationships. You just have to be open to it. 
View the trailer for You Make Me Dance. 
Original release: 26 February to 19 March 2021
Available on: Viu
5. Long Time No See (2017)
Long Time No See was produced by Strongberry, a South Korean production company focused on LGBTQ+ shows and movies. The drama revolves around 2 hitmen from rival gangs, Flying Dagger aka Chi Soo (Tak Woo Suk) and Wild Dog aka Gi Tae (Yeon Seung Ho). Initially sent to kill each other, the 2 assassins fall in love. They are subsequently branded traitors by their organisations for defying orders. 
Long Time No See incorporates fast-paced action into a BL storyline, distinguishing itself from the typical romantic comedies or tragic love stories of the genre. With only 5 15-minute episodes, Long Time No See is short but sweet and exciting, making it a great introduction for BL newcomers.
View the trailer for Long Time No See.
Original release: 23 November 2017
Available on: Vimeo
6. Where Your Eyes Linger (2020)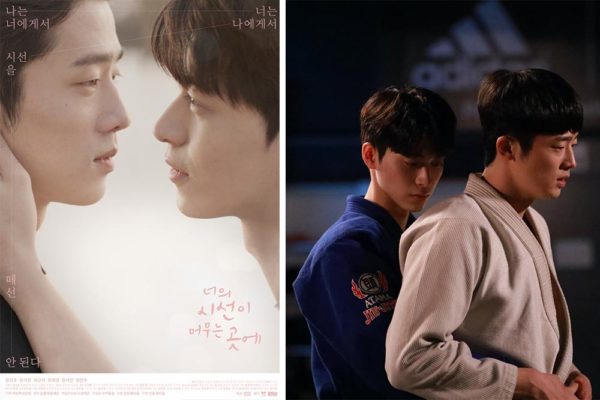 Source 
Netizens and fans often credit Where Your Eyes Linger for giving Korean BL dramas the traction they have today. Han Tae Joo (Han Gi Chan), an 18-year-old chaebol heir (a term used to refer to the heir of a large family business), is inseparable from his best friend and bodyguard, Kang Gook (Jang Eui Soo). When a girl starts to fancy Kang Gook, the pair come to confront their supressed feelings for each other. 
The show also adds depth to the common best-friends-to-lovers arc. Kang Gook describes his relationship with Tae Joo as a "master-servant" one, blurring the lines between subordination, friendship and love. If you are a sucker for the trope, Where Your Eyes Linger's unique take on it will be worth the watch. 
Fun fact: Jang Eui Soo will star alongside Kang In Soo (from Wish You) in an upcoming Korean BL drama, Nobleman Ryu's Wedding. 
View the trailer for Where Your Eyes Linger. 
Original release: 22 May to 12 June 2020
Available on: Not available in Singapore yet
7. Mr Heart (2020)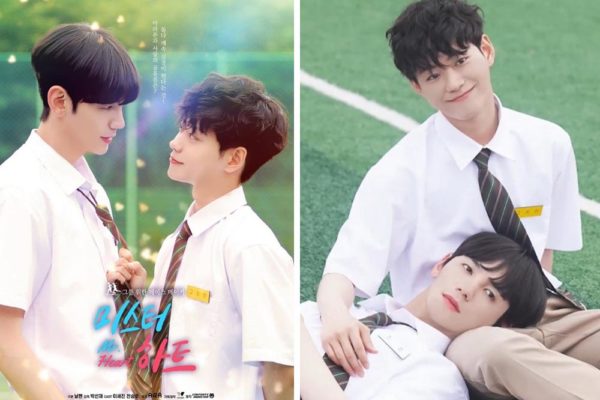 Source
Mr Heart tells of the relationship between happy-go-lucky sprinter Go Sang Ha (Lee Se Jin) and marathon runner Jin Won (Cheon Seung Ho). When Jin Won falls into a slump, Sang Ha is assigned to be his pacemaker, sparking a relationship between them. 
Many of us watch K-dramas for adorable, heart-fluttering romance. Mr Heart delivers on that promise thanks to its many cute scenes between the two leads. The leads are also individually compelling, with the drama taking the time to develop each character's struggles and motivations.  
View the trailer for Mr Heart. 
Original release: 18 September to 2 October 2021
Available on: Not available in Singapore yet 
These Korean BL Dramas Will Give You A Warm Welcome To The Genre 
Thanks to their low episode counts and short runtime, these Korean BL dramas are an easy and low-commitment way to delve into the genre. 
With BL dramas and K-dramas like Itaewon Class, which features a transgender character, LGBTQ+ representation has come a long way in the media we consume. Let's continue to support films and shows that normalise the portrayal of LGBTQ+ individuals and relationships. 
This article was first published on 5 April 2021 and last updated on 23 October 2023.
Cover: Source, source, source
Also read: 
22 Song Kang Facts Including His Admiration for BTS, Ideal Type & New Dramas For Fans Of The Love Alarm Oppa