Korean Fashion Online Stores
Since the K-wave hit Singapore's shores in the mid-2000s, South Korean fashion and beauty trends have influenced the fashion market. Even if you're not a K-pop fan, you might've noticed how Korean streetwear has taken over Carousell and spilt onto Orchard Road.
However, there's a tendency for all Korean-inspired outfits to look similar due to the fashion scene being dominated by a few Korean brands.
So as to make sure your next outfit isn't the same as all your other fashion-conscious friends, we've consolidated a list of 12 alternative Korean online stores which aren't Stylenanda.
1. Chuu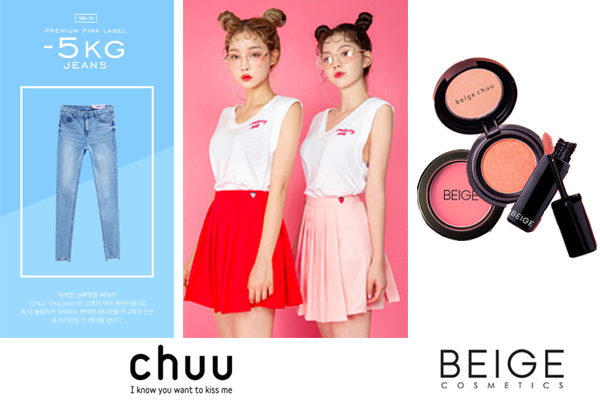 For those who like all things cute and girly, you'd probably want to take a look at what Chuu has to offer. Alongside their makeup line Beige, Chuu stocks '5kg jeans'—jeans which promise to make your thighs look slimmer. Even if they don't work, investing in the classic everyday piece is always a good idea.
Pricing: ~$20 to ~$70
Website: en.chuu.co.kr
2. Eyeye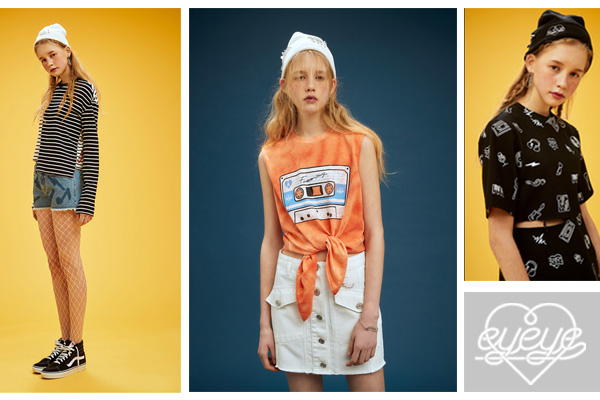 Express your quirky side with kooky statement outfits. Headed by creative director Kathleen Kye, Eyeye is the more youthful and colourful sister project of KYE. Even if you don't plan to purchase anything for yourself, the unique pieces make great one-of-a-kind gifts.
Pricing: ~$35 to ~$110
Website: eyeye-official.com
3. Ader Error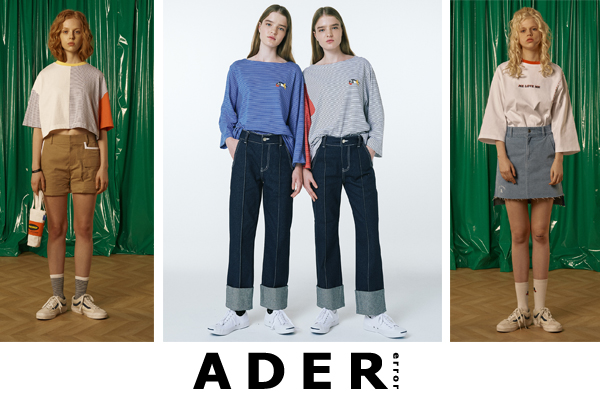 Touted as the 'South Korean version of Vetements', Ader error is a designer collective which focuses on creating unisex designs, embossed with cheeky graphics and typography. For those into the hypebeast aesthetic, Ader error's reworked, edgy wardrobe staples are sure to make you the definition of #goals.
Pricing: ~$70 to ~$400
Website: adererror.com
4. Andersson Bell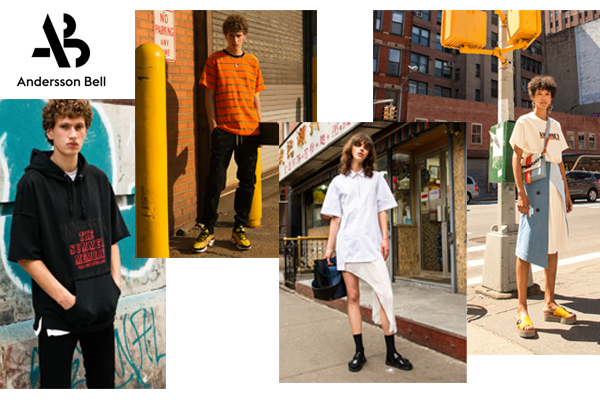 Touting themselves to be 'young artistic casual', the streetwear pieces found on Andersson Bell draw heavily from the urban culture in America. Update your wardrobe with the label's bold colours and structured pieces for a contemporary, mix and match style.
Pricing: ~$40 to ~$210
Website: en.anderssonbell.com
5. Thursday Island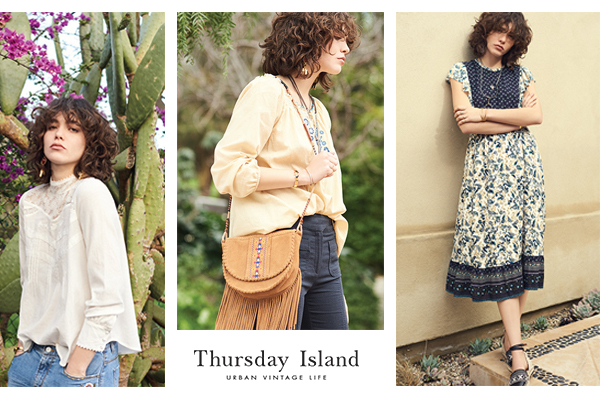 Incorporating floral prints, lace and embroidery, designs from Thursday Island belong in any Bohemian lover's closet. The floaty and lightweight material used to make the garments will allow wearers to stay cool and chic despite the unbearable heat.
Pricing: ~$65 to ~$350
Website: thursdayisland.com
6. SJYP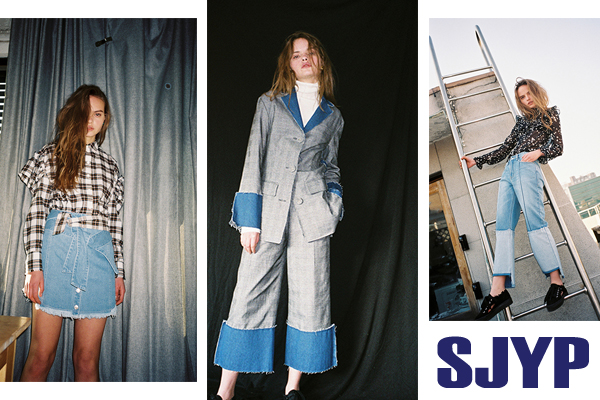 We Singaporean girls love our denim shorts but contemporary designer denim label SJYP takes denim-obsession to a whole new level. From weaving denim into different fabrics to bold cut-offs, SYJP constantly finds new ways for denim to be worn. Take a leaf out of their book and switch up your denim look.
Pricing: ~$50 to ~$450
Website: sjyp.kr
7. Mischief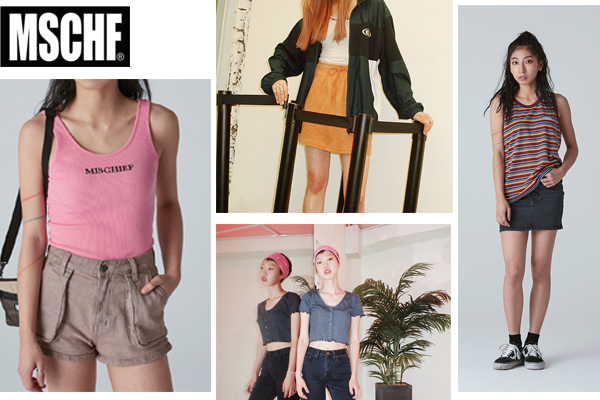 Mischief is an online store which pays homage to the 90's South Korean arts and music scene. If you're looking for iconic vintage pieces like retro bomber jackets and tracksuits, you should definitely cop something from their latest collection.
Pricing: ~$30 to ~$140
Website: mischief.co.kr
8. 87mm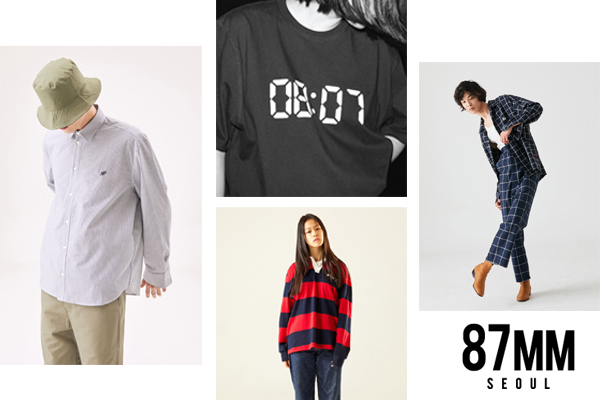 Clean-cut, minimalistic and cool, 87mm's streetwear designs can effortlessly take you from office to street. Marketed as genderless, 87mm's clothes are versatile and look great on both guys and girls. Comfy and oversized, your boyfriend will be the one wanting to steal your clothes instead.
Pricing: ~$40 to ~$340
Website: 87mm-worldwide.com
9. Mixxmixx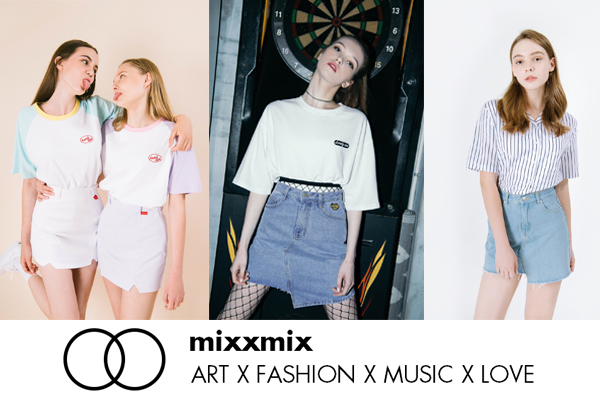 From cutesy to darker, sexier designs, Mixxmix is the one-stop shop for all things trendy. Besides their own label, the site also carries brands such as Heart Club, Lonely Club and 365Basic. With the sheer variety of quality pieces on the site, you're sure to find something you'll like.
Protip: Mixxmix has a free mobile app to make shopping and dressing like your favourite Korean idol even easier.
Pricing: ~$10 to ~$110
Website: mixxmix.us
10. O!Oi
O!Oi consists of two brands—the more feminine, minimal O!Oi collection and the catchy, brightly-coloured 5252 by O!Oi wardrobe. The former is great for working ladies who're looking for a fresh and unconventional take on boring office blouses and skirts. The latter caters to those who want to express their vibrant personality through clothing choices. Either way, O!Oi has outfits and matching accessories for every occasion.
Pricing: ~$20 to ~$210
Website: en.oi-oi.co.kr
11. CHARM'S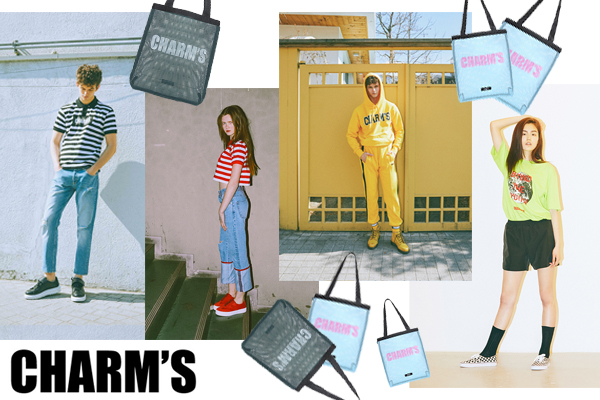 Drawing from graphic prints in the 90's, CHARM'S translates movies and pop culture references into stylish designs. With clothing comfortable enough for you to wear to the gym, swap your old PE shirt for loud stripes and tie-dye so you can look cute while you're getting into shape.
Pricing: ~$45 to ~$340
Website: store-charms.com
Purchasing Clothes Online
While some Korean online stores offer international shipping, not all of them do. Instead, you can use Airfrov.
Simply list the items you want on the Airfrov app and those returning from South Korea can choose to pick up said items and deliver them to you.
Now you can get all your favourite outfits, even if the store doesn't ship to you!