LANEIGE x Maison Kitsuné
Just last year, fashion brand Maison Kitsuné launched a collaboration with LINE FRIENDS, featuring adorable plushies of Brown the bear and the mythical fox. This time round, fans can expect more unique merchandise in an upcoming collection with Korean skincare brand LANEIGE, complete with limited edition makeup cushions and merch. 
Limited edition NEO Cushion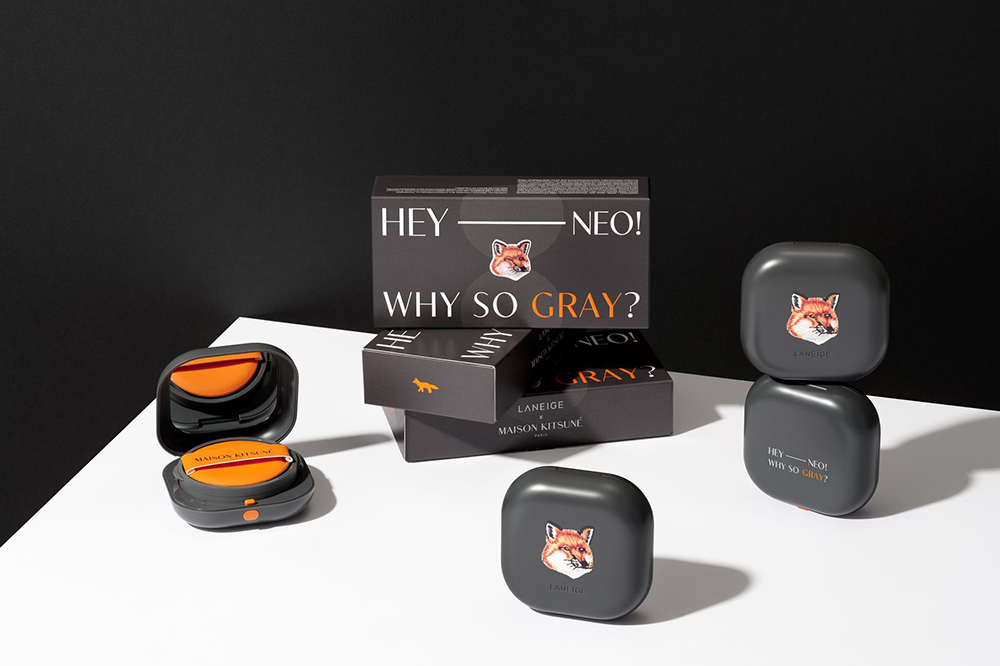 This isn't the first time LANEIGE and Maison Kitsuné have teamed up together — last year, the first collaboration saw a white-themed NEO Cushion and tote bags titled "Hey NEO! Let's CHILLAX!" 
This time round, the second collection is created under the new theme of "Hey NEO, why so gray?" inspired by black and orange hues of the sun rising at dawn.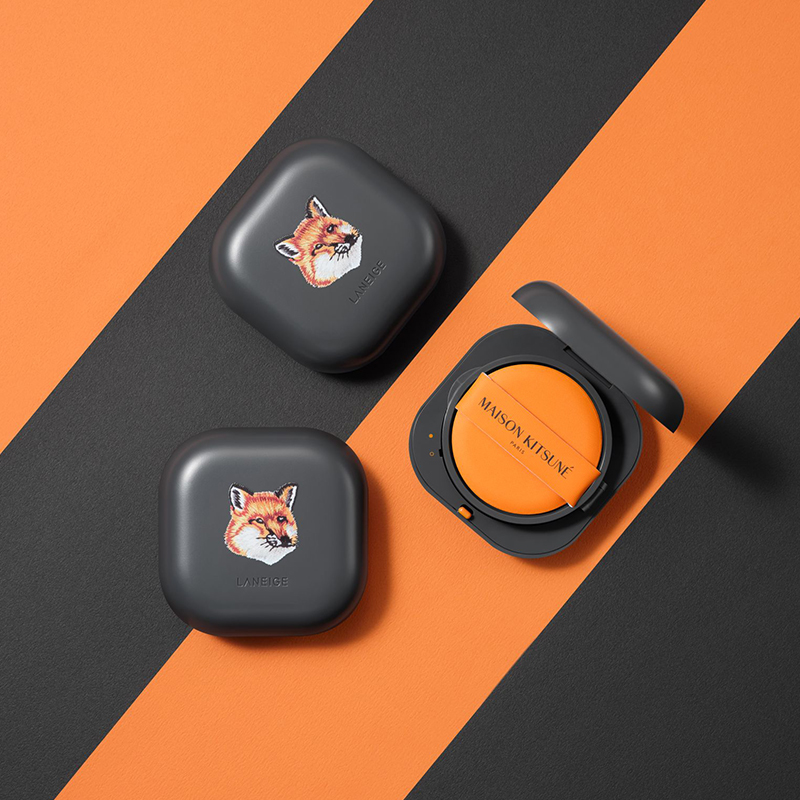 The collection highlights the NEO Cushions which provide seamless-blending and skin-like natural coverage, available in two shade options: 21N and 23N. 
Fun fact: Kitsune means "fox" in Japanese, so it's no surprise to see Maison Kitsuné's signature fox logo on the cushion boxes, finished with an orange cushion puff.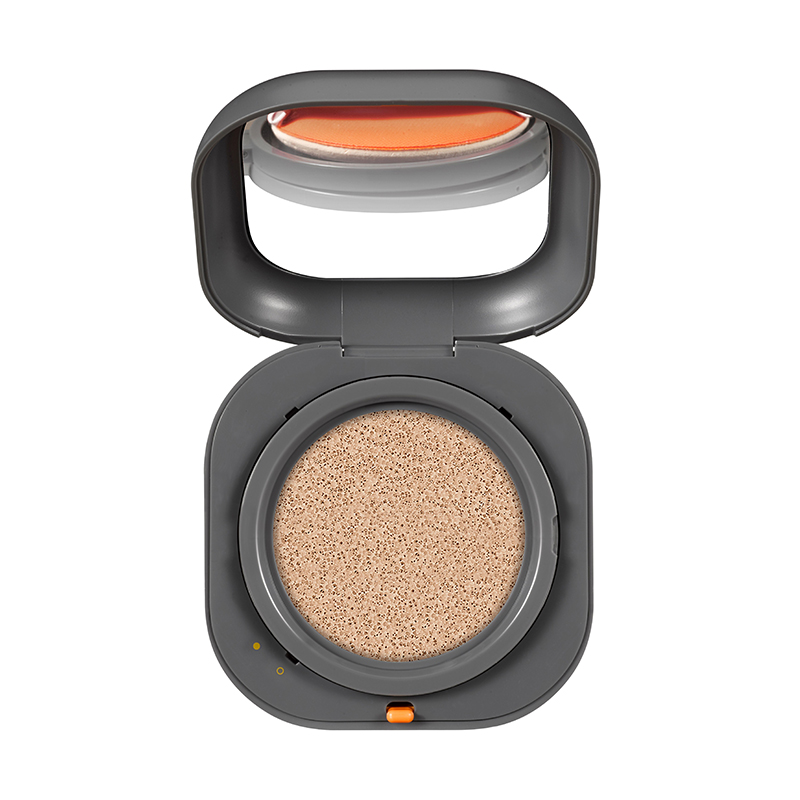 For those who are looking for the perfect matte finish for your makeup to stay throughout a date with bae, you'll be reassured to know that it can last for up to 24 hours.
Merchandise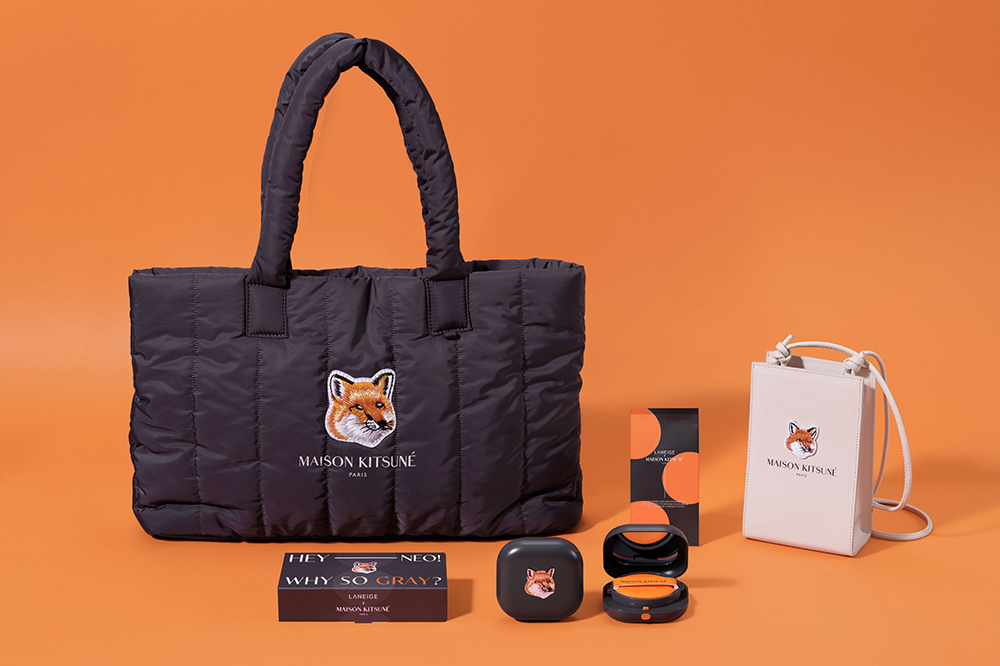 Fans can also snag exclusive merchandise while stocks last, featuring a fashionable padded eco bag and a phone holder crossbody bag. On top of keeping your belongings safe, the monochrome colours of these bags will add a classy vibe to your OOTD.
Take note that the bags are not sold separately, but are only available to those purchasing the NEO Cushion. The NEO Cushion with padded eco bag is retailing at $95, whereas the NEO Cushion with phone holder crossbody bag is at $92.
The LANEIGE x Maison Kitsuné New NEO Cushion & Merch Will Upgrade Your New Look
For those who missed out on the first LANEIGE x Maison Kitsuné collection last year, now's your chance to treat yourself to new merch and level up your look.
The LANEIGE x Maison Kitsuné collection will be available from 6 to 26 October 2022 at Sephora ION and Sephora online as pre-launch exclusives. Otherwise, it's available from 1 November 2022 onwards at LANEIGE boutique at Wisma Atria and 11 November 2022 onwards on LANEIGE Shopee's official page.
All images courtesy of LANEIGE.
Also read:
Hermès In The Making Exhibition At Marina Bay Sands Has Interactive Workshops To Experience The Tai Tai Life