Louis Vuitton Monogram Yoga Mat
Just when I thought my $60 yoga mat was boujee enough, Louis Vuitton has decided to drop its own yoga mat. Embossed with the classic LV monogram motif, the mat is said to cost a cool US$2,400 (~S$3,255.40). 
The design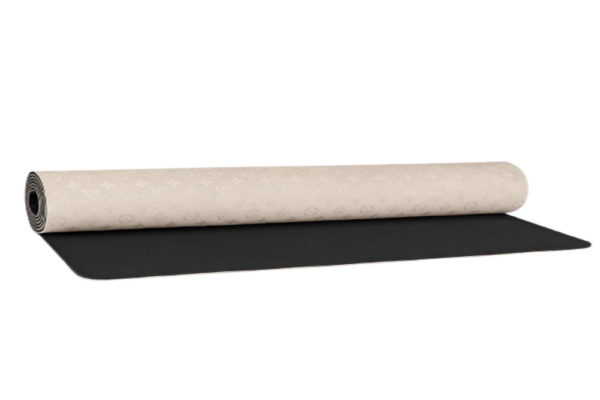 Instead of the usual brown monogram, the yoga mat features a silver monogram motif against a cream base. Doing yoga on this mat will surely make you feel as though you're living the tai tai life.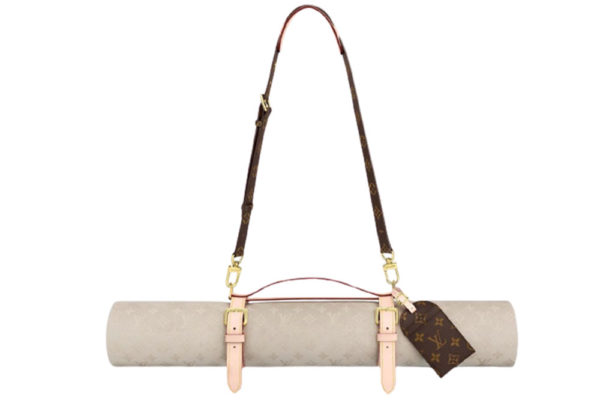 For those who often make excuses when it comes to working out, this atas yoga mat will motivate you to diligently carry out your yoga sessions every day. It comes with leather carrier straps, gold buckles and a long detachable handle, so you can sling it across your back. The LV Monogram canvas fabric is used for the handle, serving as a prominent flex to others as you carry it to and from the yoga studio. 
As a bonus, there is also an LV Monogram luggage tag attached to this yoga mat. The luggage tag has 2 compartments, enough to fit your cash and credit cards, so you won't even have to bring your wallet along.
Also read:
8 Places To Get Aesthetic Yoga Mats In Singapore That Actually Fit Your Home's Look
Louis Vuitton face shield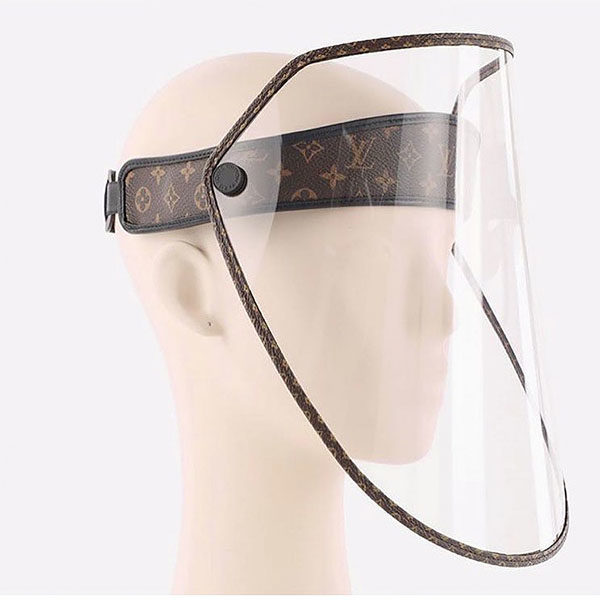 If bringing a Louis Vuitton yoga mat along to the studio is not luxe enough for you, pair it with the brand's latest face shield for the ultimate flex. This US$961 (~S$1,300) Louis Vuitton monogram face shield will give you extra protection while you make your way down to your yoga studio. 
The face shield also has a photochromatic visor that darkens when exposed to direct sunlight. It will double up as a sun visor to shield harmful rays from your face when you do yoga by the beach.   
Treat Yo' Self To This Atas Louis Vuitton Yoga Mat Because You Deserve It
Working from home can be really exhausting, given that we are cooped up at home for the majority of the day. Bust out this Louis Vuitton yoga mat the next time you feel like doing some stretches in the middle of the day. After all, if Seo Ye Ji can wear Fendi to sleep in It's Okay to Not Be Okay, what's to stop you from doing your favourite yoga poses on a Louis Vuitton yoga mat in your living room? This major 'want' is said to be released in October 2020, so stay tuned to the Louis Vuitton Singapore website for updates. 
All images: Source
Cover (background): Luke Chesser/Unsplash
Also read:
Louis Vuitton Now Has 3kg Dumbbells & A Jump Rope So You Can Literally Flex In Style