Mr World Singapore 2023 Finalists 
We all know of the Miss Universe Singapore pageant that occurs every year, that has seen the likes of Carissa Yap and Nandita Banna taking the crown. But what about the lads? Well, there's actually Mr World Singapore 2023, and this year's pageant has a special twist: there are a total of five titles to be won ― a step up from the three titles awarded at last year's peagant. 
If you're curious as to who the finalists of Mr World Singapore 2023 are, we've listed them below so you can find out more about these handsome hunks. You can also check them out on the voting site – your vote might just be the one that crowns your fave as Singapore's new Mr World on 10 August 2023. 
Mr World Singapore 2023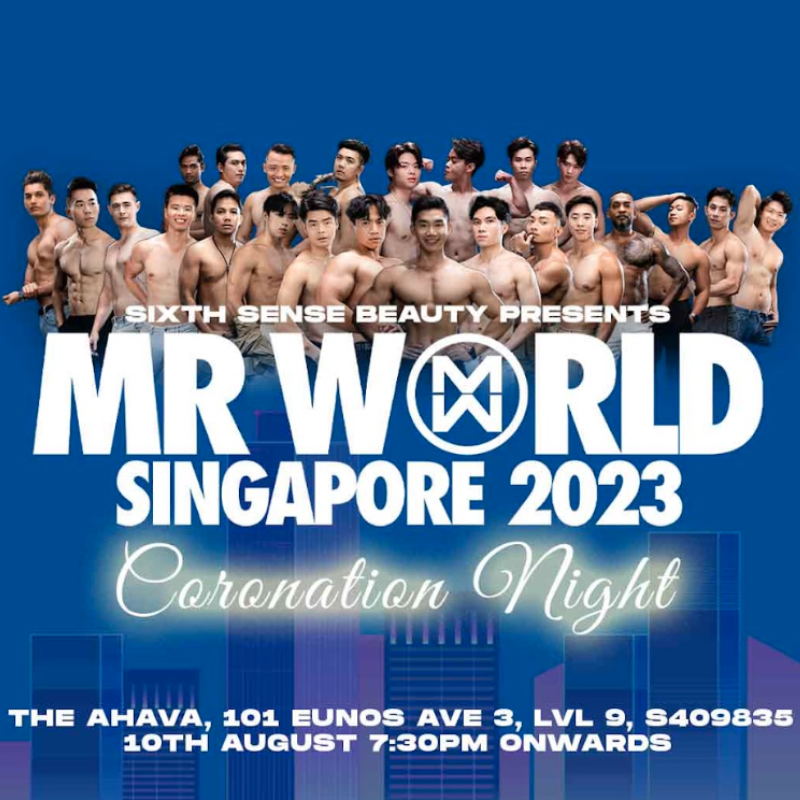 For context, this year's theme is #ALWAYSDOINGBETTER and out of 100 contestants, 24 men have made the cut to the final stage. The iconic male pageant will not only be awarding one title but five, making this the biggest male pageant night ever in Singapore. 
Junior Category 
1. Ezekiel James Conde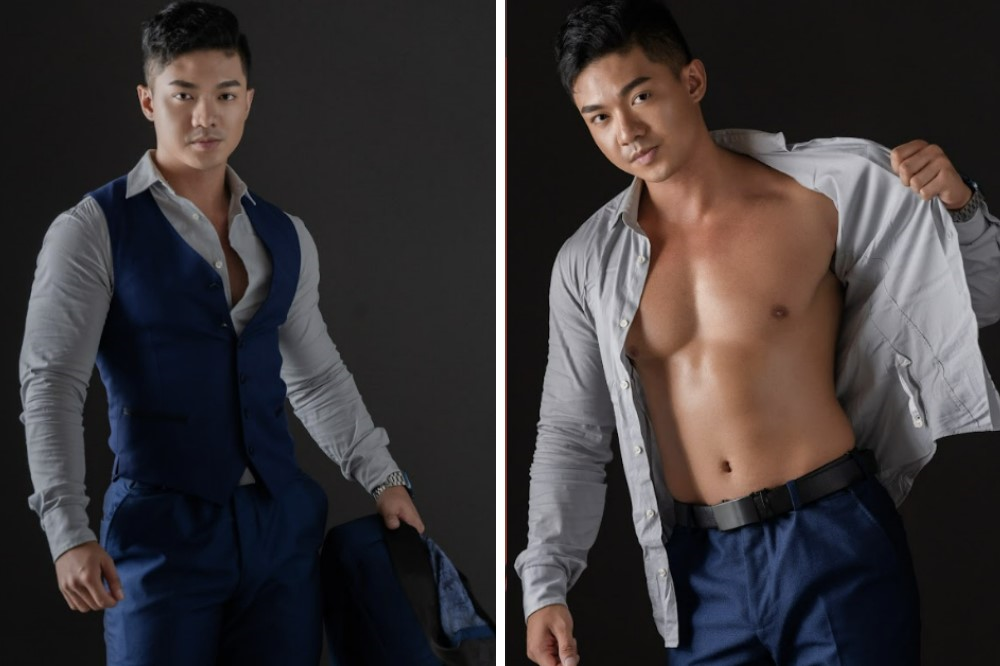 Occupation: Full-time National Serviceman
Instagram handle: @easykilljames
Ezekiel James Conde is what you'd call a jack of all trades. Not only does he play multiple instruments such as drums and guitar, he's also a painter and was previously an art teacher for primary school kids. Plus, he has a diploma in Architecture. 
2. Samuel Li Yong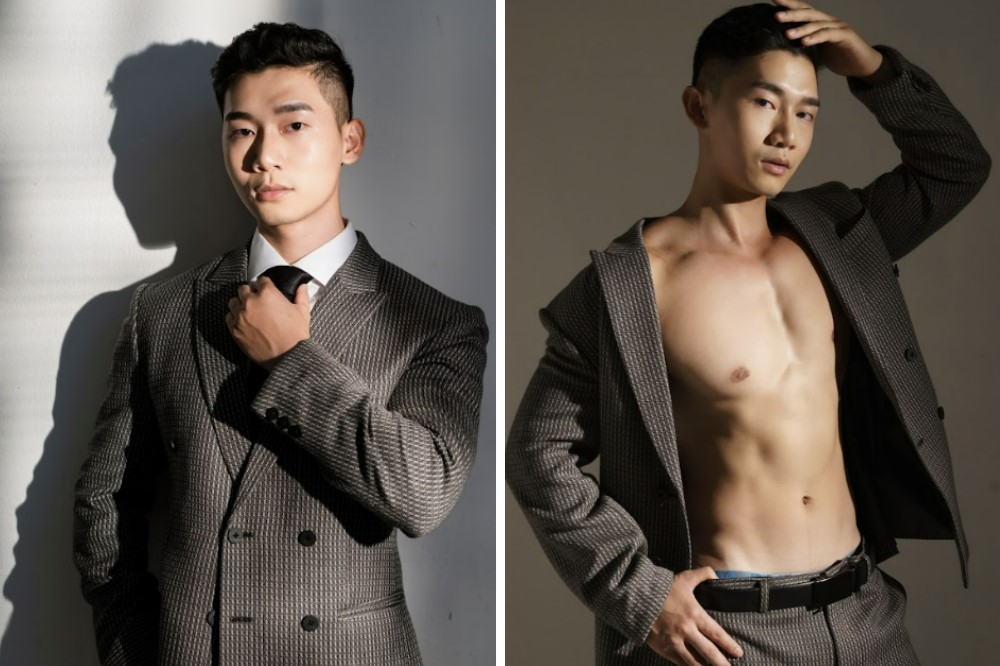 Age: 26
Occupation: Optometrist
Instagram handle: @samuelyli
You might mistake Samuel as a Korean oppa but along with charming good looks, he is an accomplished optometrist. He is also currently studying his PhD in Medical Technology at Duke-NUS Medical School.
Samuel regularly gives back to society by doing voluntary work in countries such as China, India, Chennai, Thailand and Indonesia. 
3. Ethan Ng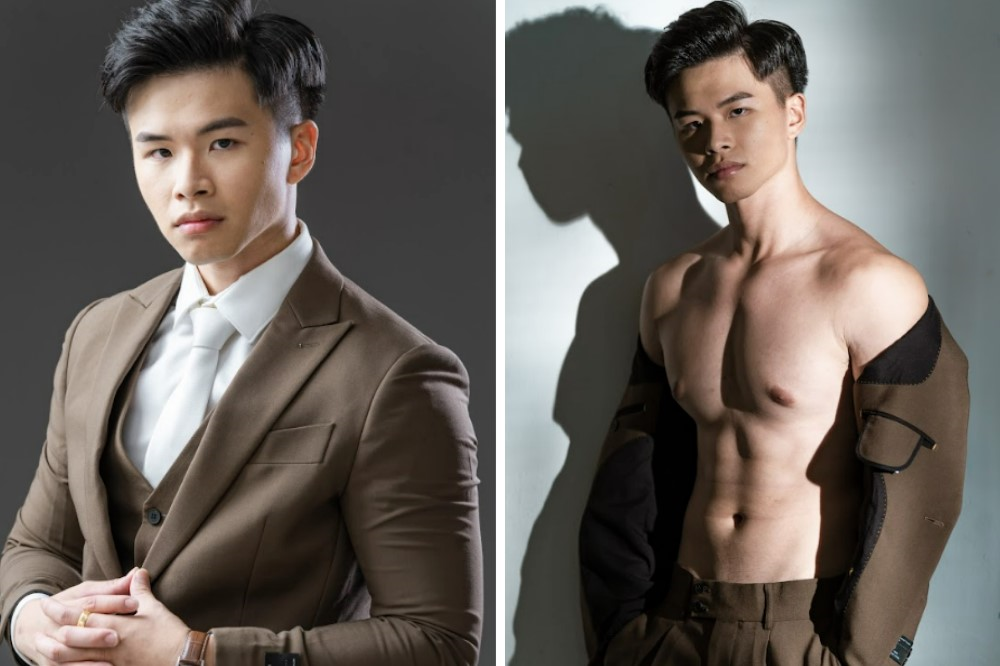 Age: 22
Occupation: Student 
Instagram handle: @ethan_.ng
Ethan had a bumpy start in secondary school as he was a rebellious student. However, he has since turned over a new leaf, graduating with a diploma in Banking and Finance with merit. 
The 22-year-old shared that he used to have body image issues, but with a consistent exercise routine, it helped him to improve his mental and physical health.
4. Ron Tan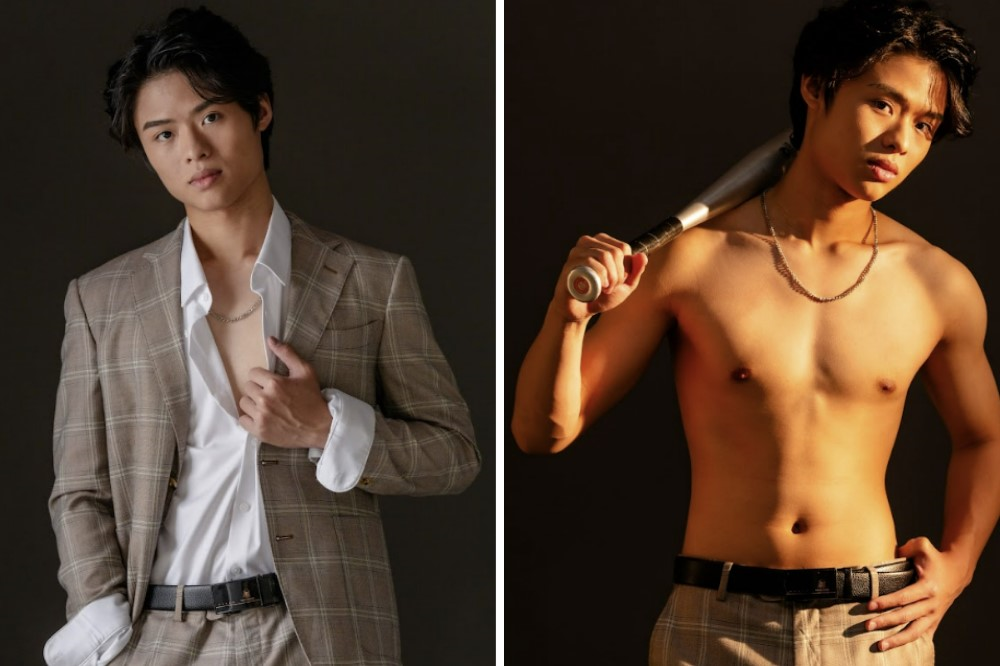 Occupation: Full-time National Serviceman
Instagram handle: @rrrontan_
Ron's venture into the pageant world was completely by chance, having been scouted when at an event he was supporting a friend at. In his free time, Ron regularly plays volleyball and basketball and will be pursuing a Business Administration degree at NUS.
5. Joshua Ezekiel Moses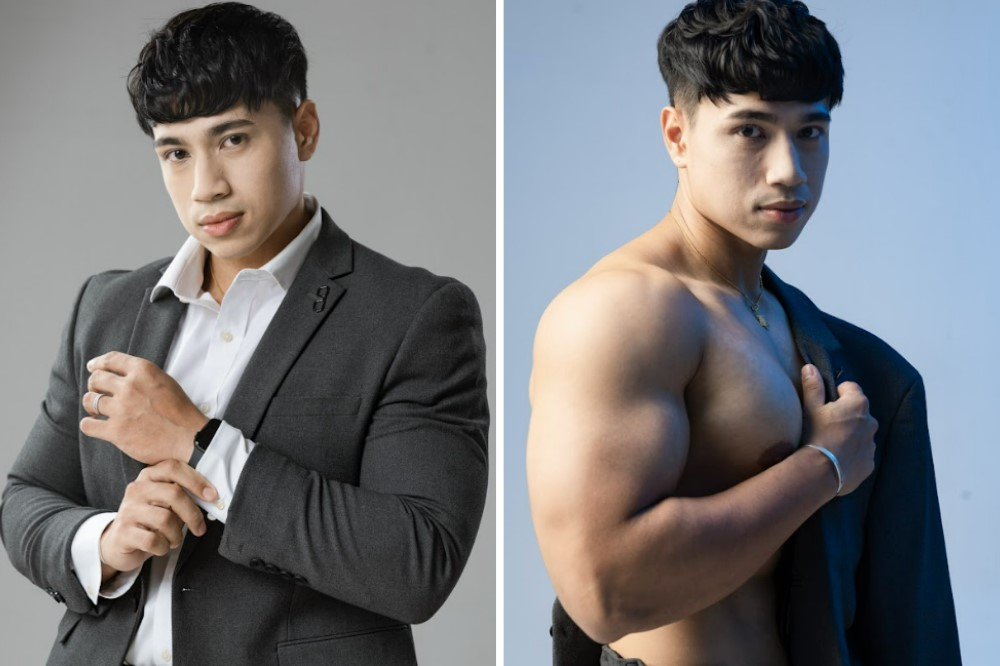 Age: 26 
Occupation: Fitness model 
Instagram handle: @mohziss
Joshua has been dabbling in fitness and healthy living since he was young, subsequently obtaining a personal training certification in order to help others through their exercise journey. He also participates in physique competitions too.
6. Rayson Yap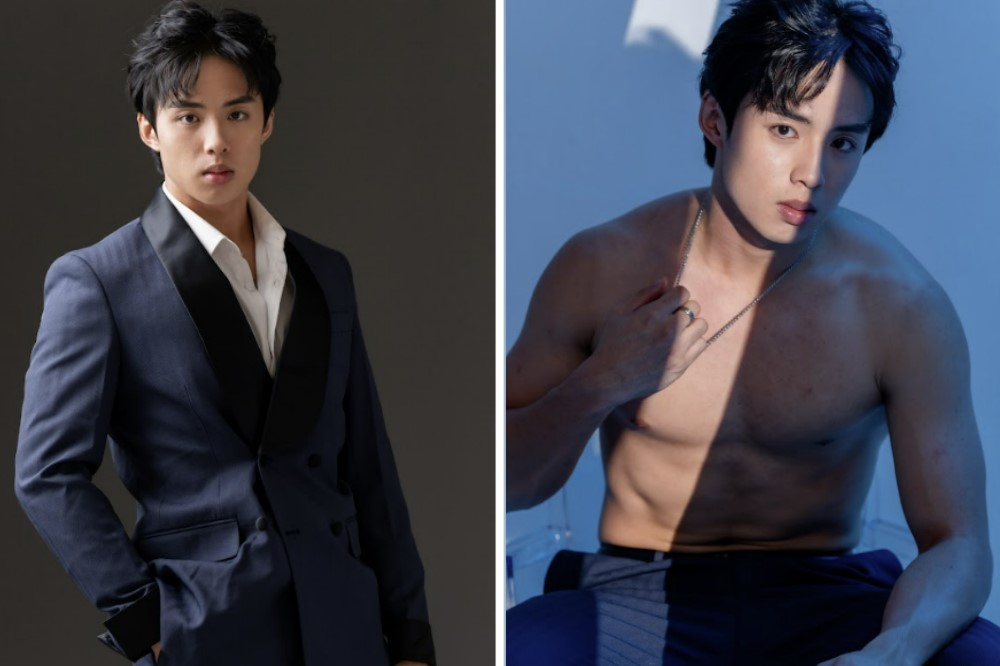 Age: 20
Occupation: Full-time National Serviceman
Instagram handle: @r.ys.n
Rayson frequently volunteers on the weekends to help disadvantaged youth and those with disabilities. Apart from pursuing a Computer Science degree in NTU, he also sings and plays sports during his free time. 
7. Zidane Seow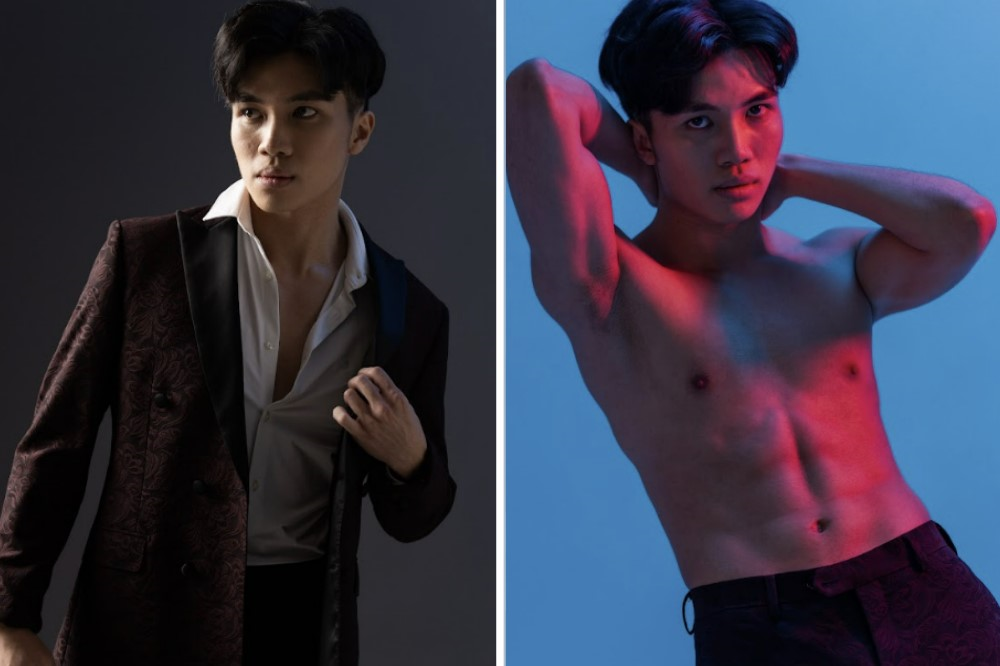 Age: 24
Occupation: Part-time model and student
Instagram handle: @skinnypork
Apart from his side-hustle as a part-time model, Zidane is an avid dancer in his free time. He's studying for an Occupational Therapy degree, and hopes to bring awareness to men's mental health by joining Mr World Singapore. 
8. Daniel Chin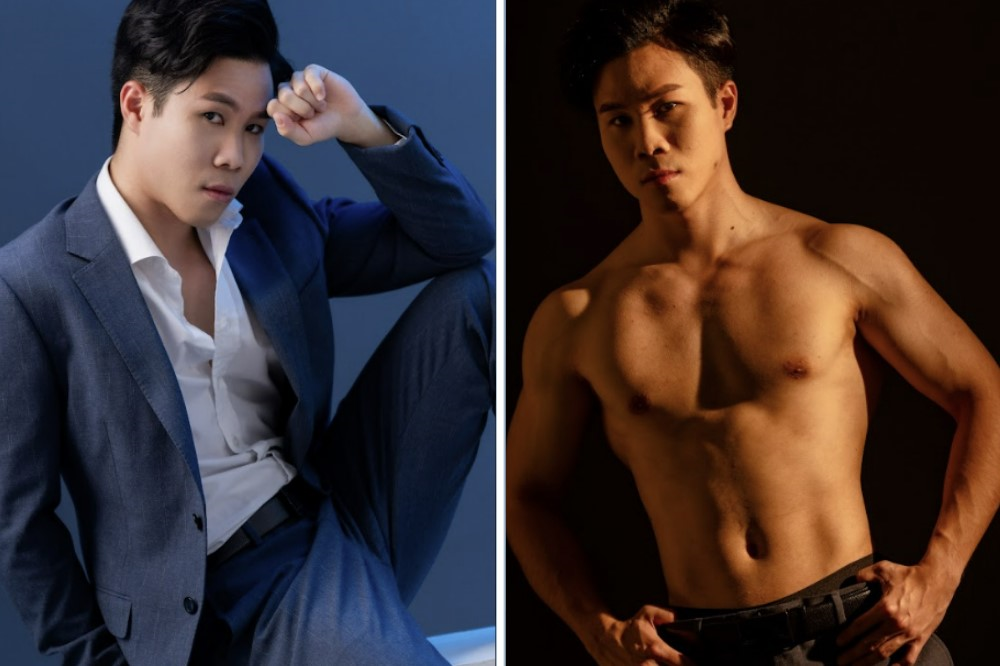 Occupation: Content creator 
Instagram handle: @dcpy__
Daniel hails from a small town in Sabah, Malaysia and creates content frequently on YouTube and TikTok. He hopes to inspire people to live a healthier lifestyle by working out and eating clean.
9. Ernest Yeo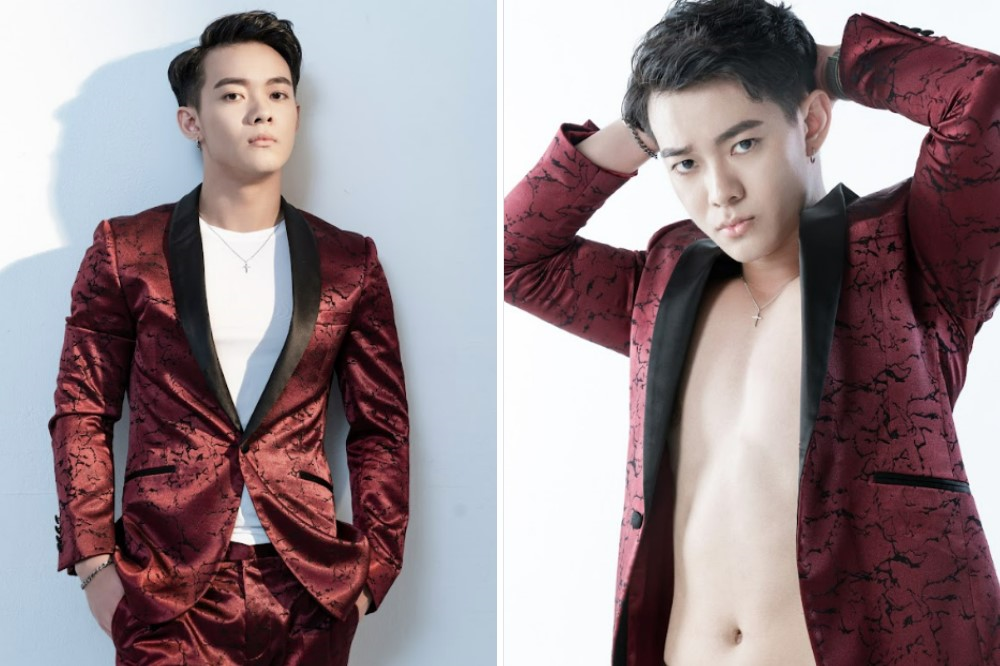 Age: 24
Occupation: Student
Instagram handle: @e.rnest
Being diagnosed with degenerative disc disease is super scary but for Ernest, that did not dampen his spirit. Although he experiences pain and struggles with everyday tasks, he powered through by creating a regular gym regimen for himself. 
He is also a SMU student studying for his double major degree in Strategic Management and Digital Business. Ernest likes to paint and play golf as his hobbies.
10. Sebastian Goh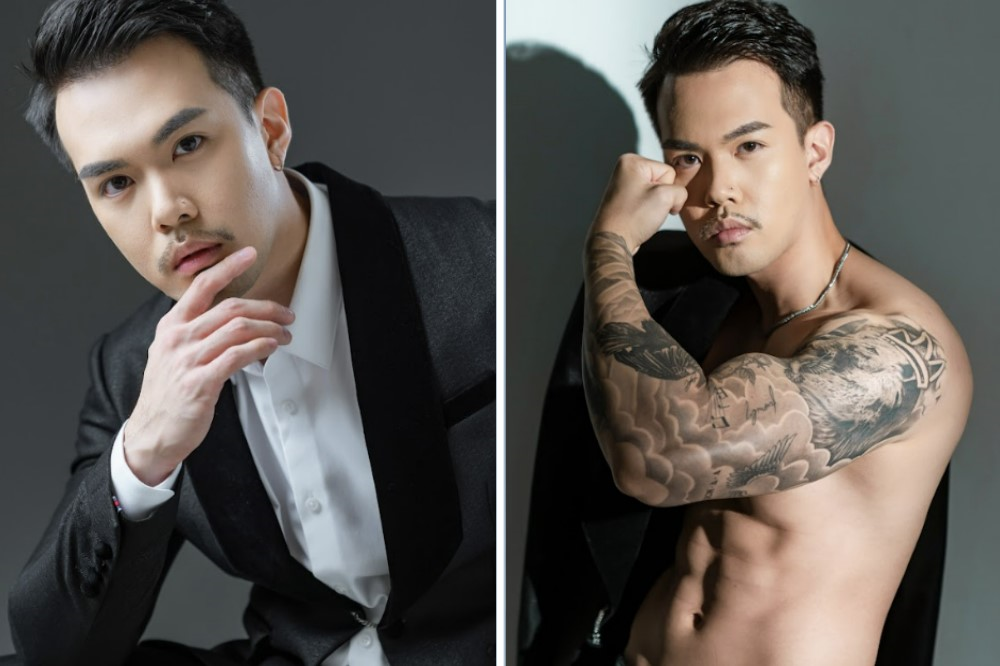 Occupation: Personal trainer 
Instagram handle: @seb_g55
Sebasatian comes from humble beginnings in Kuala Terengganu, Malaysia, subsequently moving to our Little Red Dot in hopes of providing a better life for his parents and sister. 
He is also a huge cat lover – he saved 10 of them from life-threatening situations. Under this bad boy exterior, this man definitely has a soft side.
11. Daniel Ting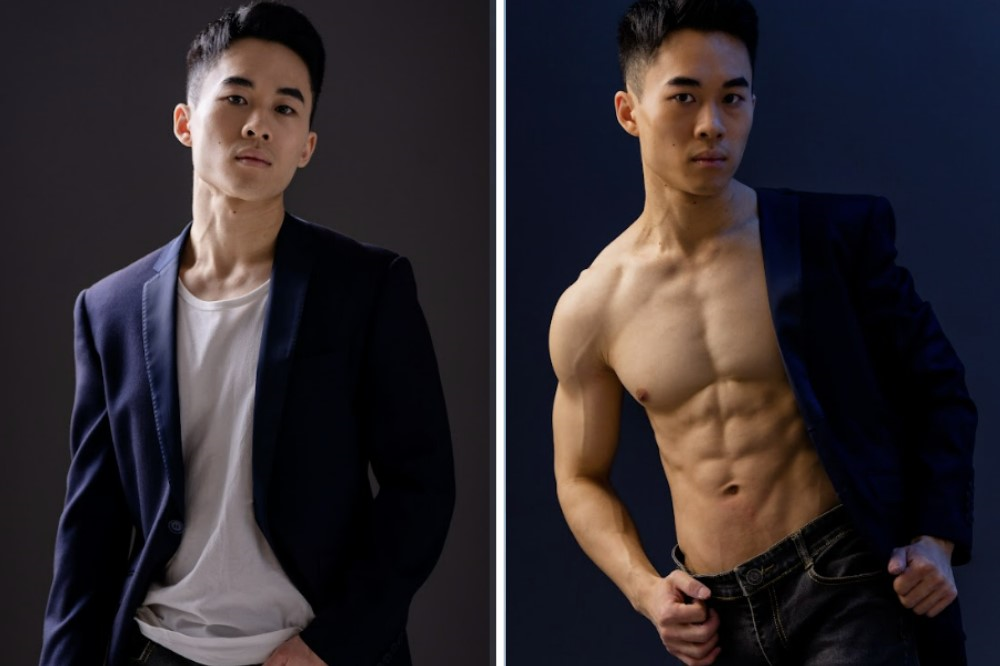 Age: 27
Occupation: Model
Instagram handle: @ting_daddy3202
Daniel used to be a track and field athlete who was previously bullied for his physique. After finding the exercise regimen that worked for him, he went on to do professional bodybuilding. 
Senior Category 
12. Dittaya Mhosomboon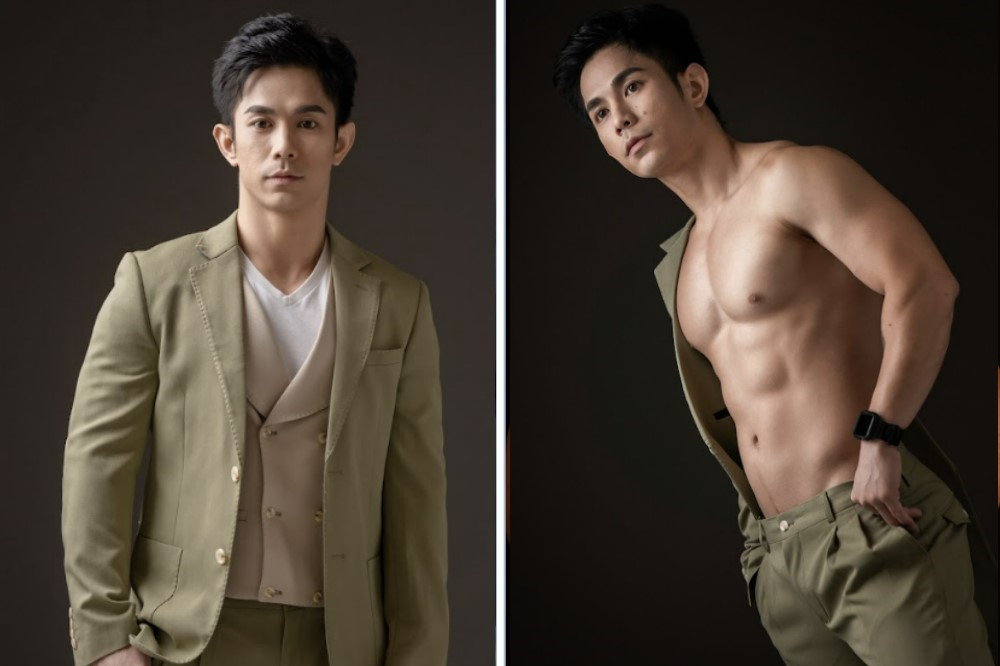 Age: 32
Occupation: Personal trainer
Instagram handle: @dittchedexcuses
Dittaya is the founder of The Training Blueprint SG, a bespoke gym which strives to help their clients to achieve their goals through various fitness programmes. 
He hopes that by participating in Mr World Singapore 2023, it will give him the platform to try out the performing arts such as acting, modelling and singing.
Also read:
16 Facts About Joshua Hee, The Mr World Singapore 2022 Winner, Like Being A K-Pop Fan & Avid Volunteer
13. Barkat Singh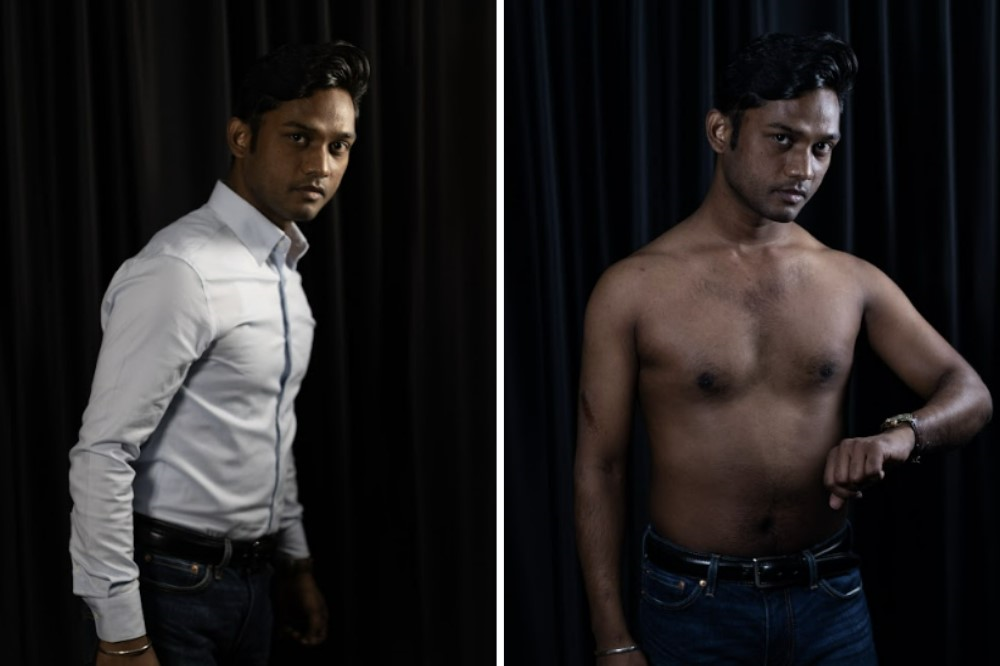 Occupation: Food and Beverage Manager
Not much is known about Barkat – his LinkedIn profile reveals that he works at Wine Mansion and IKURA Japanese Group of Restaurant as a Food and Beverage manager. He also holds an Advanced Diploma in Restaurant and Catering Management, along with a Bachelor of Arts degree.
14. Haky Saaini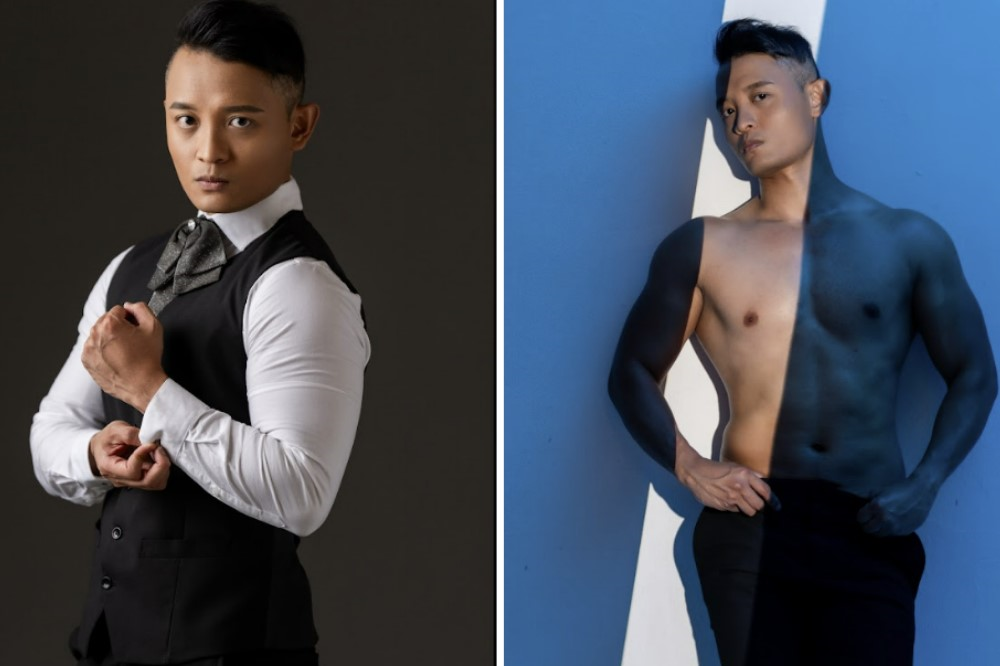 Age: 32
Occupation: Former teacher
Instagram handle: @hakyd
Haky spends his time at the gym and enjoys night drives with his friends. According to his Instagram, he's an avid traveller and he dreams of participating in major marathon runs such as the Boston 10k Run.
15. Benjamin Chong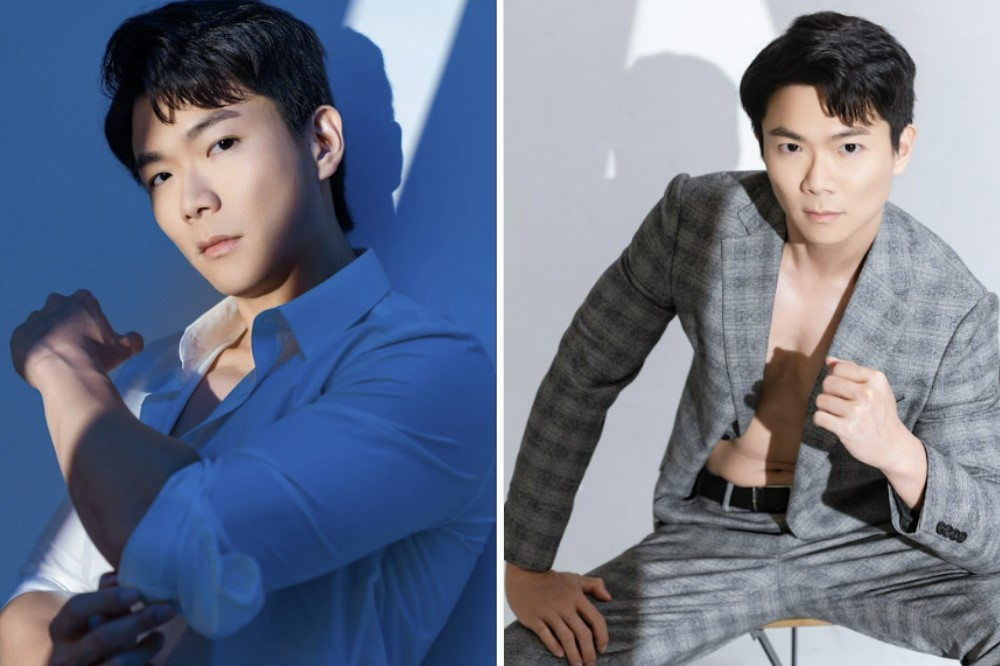 Age: 35
Occupation: IT project manager
Instagram handle: @benjaminchongyoz
As an IT project manager, Benjamin helps his clients with financial technology and payment applications. He joined the competition to continue his interests in singing and connecting with other people from different walks of life. 
16. Linus Sebastian Chan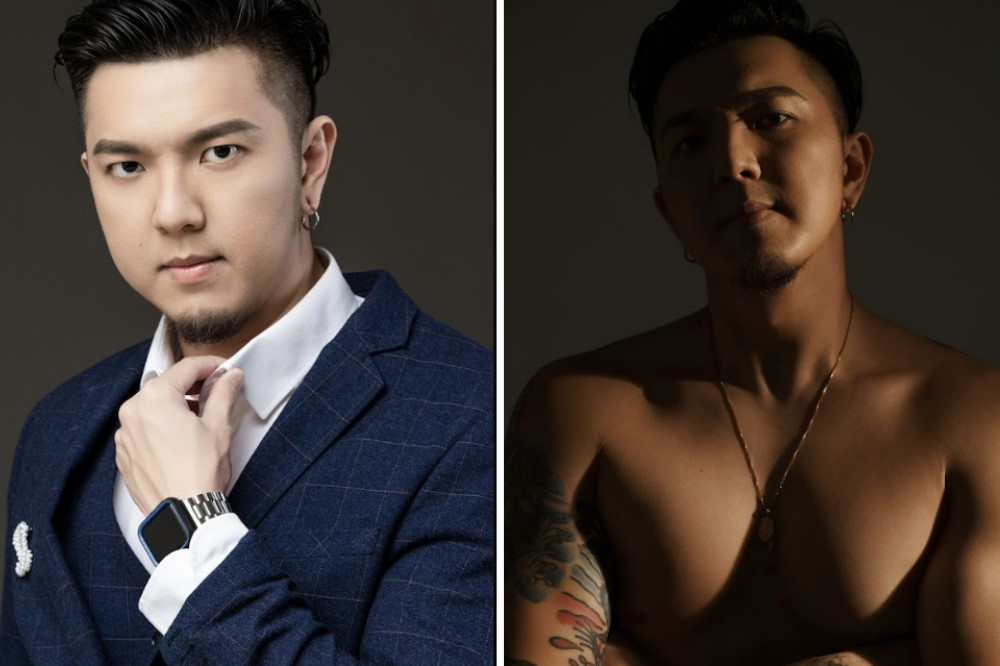 Age: 33
Occupation: Healthcare executive
Instagram handle: @linuslsunil
Linus is a healthcare executive by day and a rocker by night. He's the lead vocalist of a Metalcore band and performed on the stages of the Esplanade and other Southeast Asian countries.
He discovered his passion for music after he joined the Air Force. Plus, he's a loving father to his young son.
17. Earl Michael Noel Floro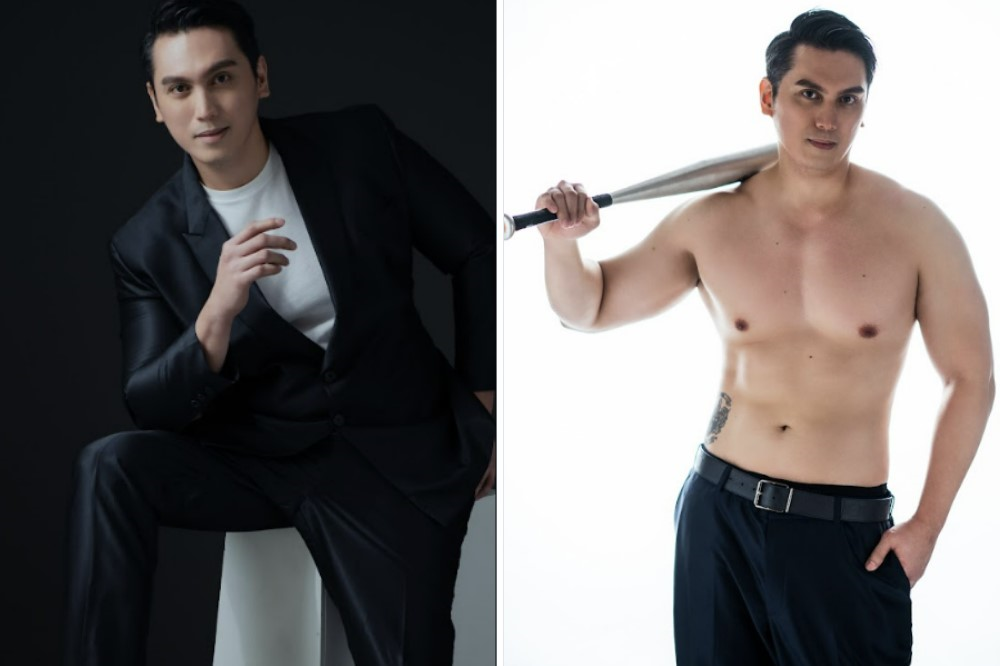 Instagram handle: @earlnoelfloro
From his Instagram account, Earl seems like a pretty private person and is a husband as well as father. He's the youngest of six siblings and although his family had financial struggles initially, they overcame the odds to send the kids to exclusive schools.
18. Igor Cheban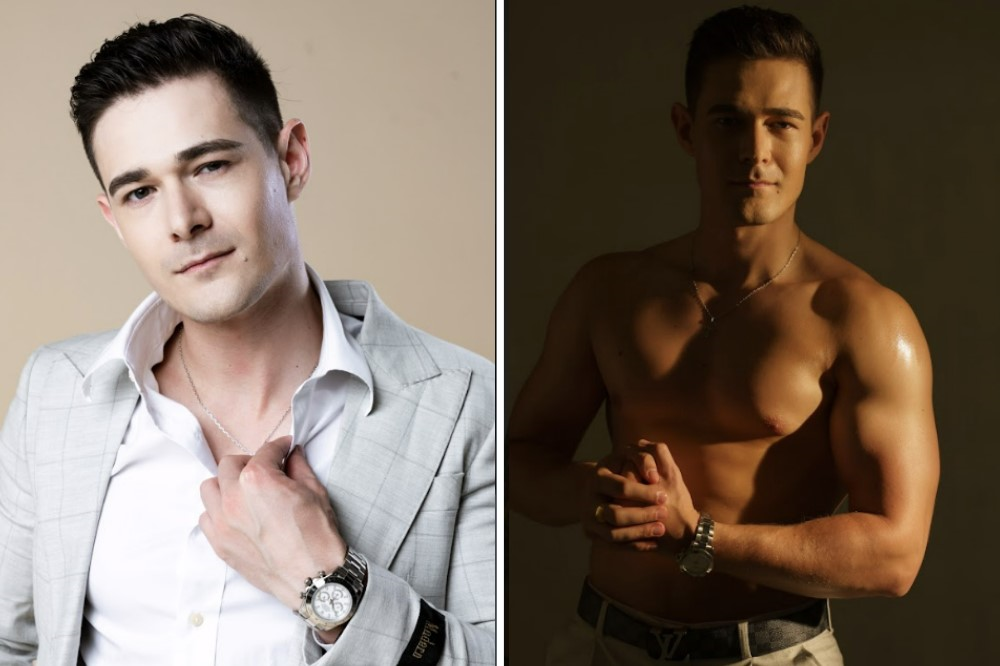 Age: 31
Occupation: Unemployed
Instagram handle: @thecheban
Igor decided to participate in Mr World Singapore 2023 to represent his country, Ukraine, despite a language barrier. He speaks openly about the ongoing war in his home country and brings awareness to it. A peek at his Instagram feed also reveals beautiful travelling pictures of his adventures in Dubai and Japan. 
19. Abdul Rahim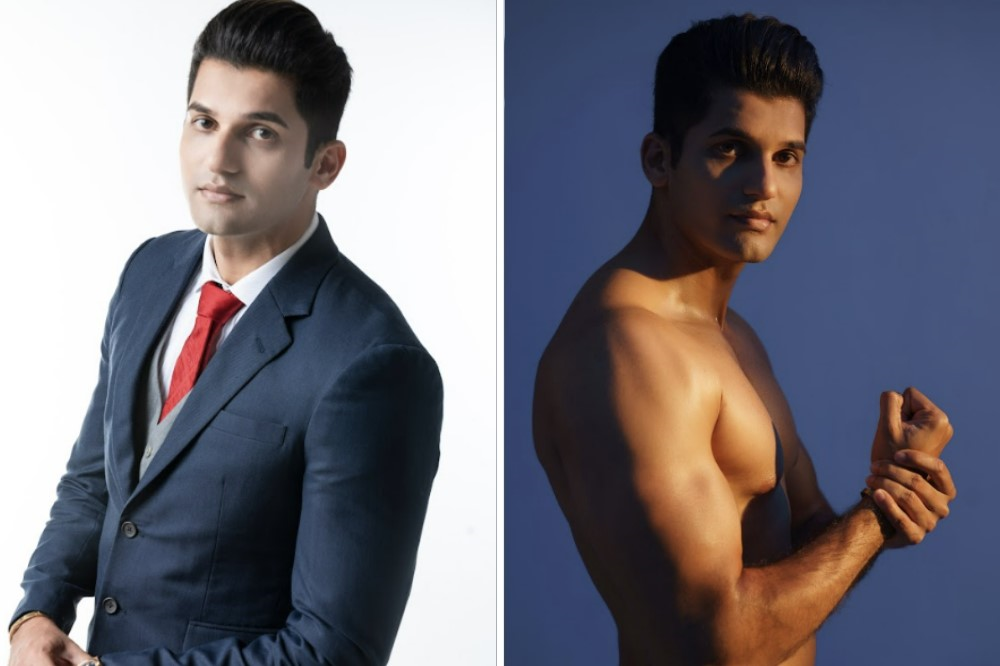 Age: 34
Occupation: Senior recruitmentment consultant 
Instagram handle: @abdulrahim.mahmood
Previously, Abdul went through a heel bone surgery but he did not let his injury define him ― he consistently goes to the gym to keep fit today. He has also been on the cover of Cleo Bachelor and is also a gold medalist in the National Football League 2017.
20. William Lin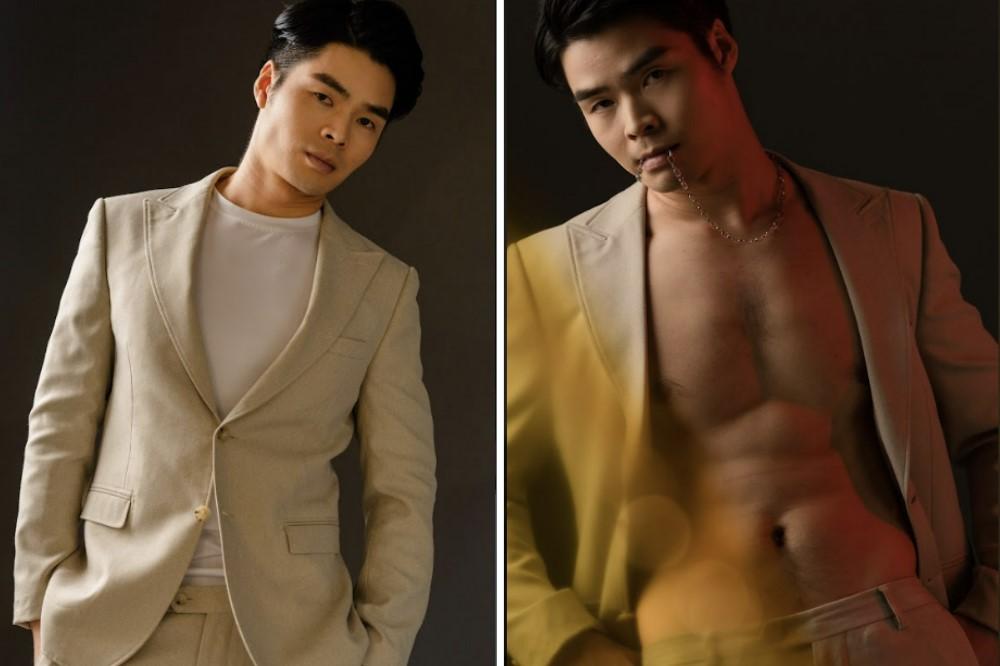 Age: 31
Occupation: Hawker 
Instagram handle: @william_hawkerhunk
William aka the self-professed "Hawker Hunk" stands out with his profession as a hawker who sells traditional handmade fishball and meatball noodles. Although he works long and gruelling hours, he still makes time for the gym to keep fit. 
21. EJ Philip Joshua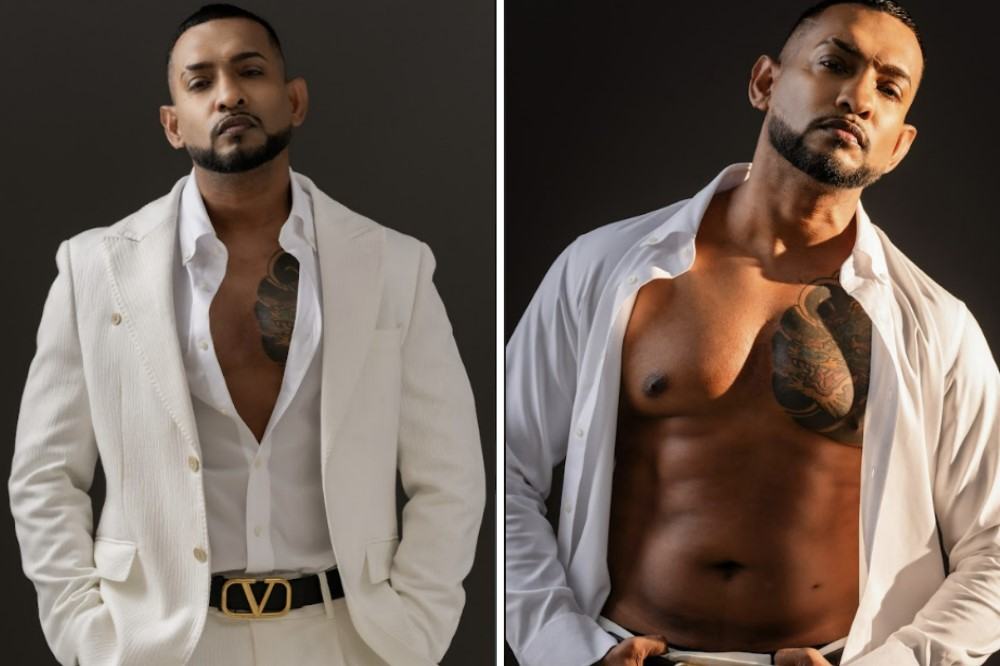 Occupation: Fitness coach and celebrity personal trainer
Instagram handle: @ejphilip
EJ traded the bar scene to open up two gyms, Alpha Beast Fitness & ATHENA, with one being an only-female gym. With 80 clients under his brand, he aims to help his clients to achieve their dream body. He also competes as a professional bodybuilder internationally.
22. Kai En Piper Goh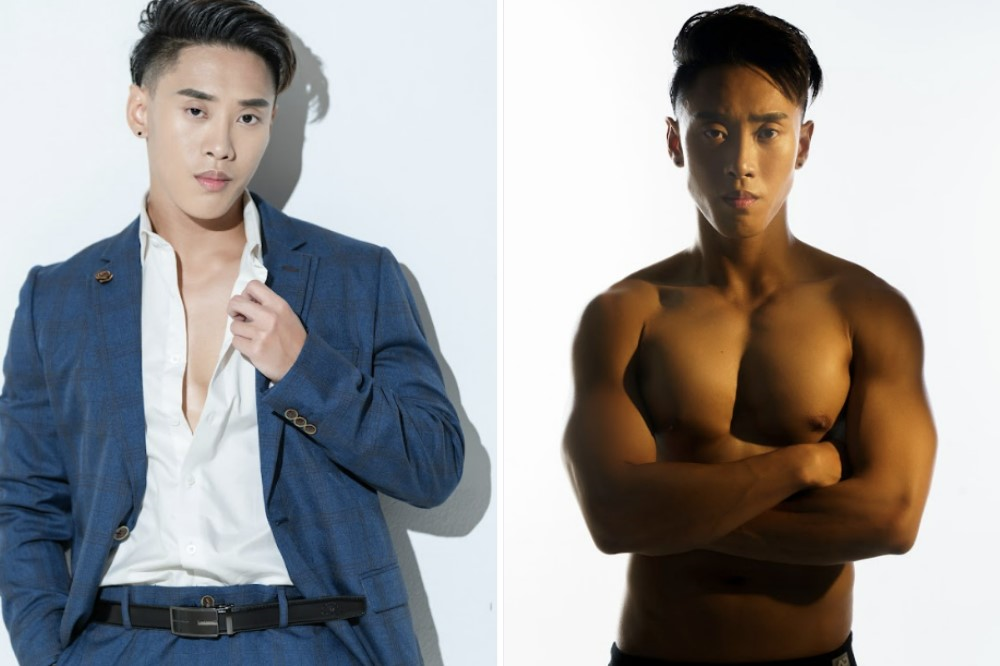 Age: 31
Occupation: Senior consultant 
Instagram handle: @kaien_piper_goh
According to his Instagram, Kai En was a part of the dragon boat team back in his university days. He previously studied mechanical engineering and now, he is a senior consultant at Ernst & Young. Interestingly enough, he was named after a character from Charmed. 
23. Muhammad Khir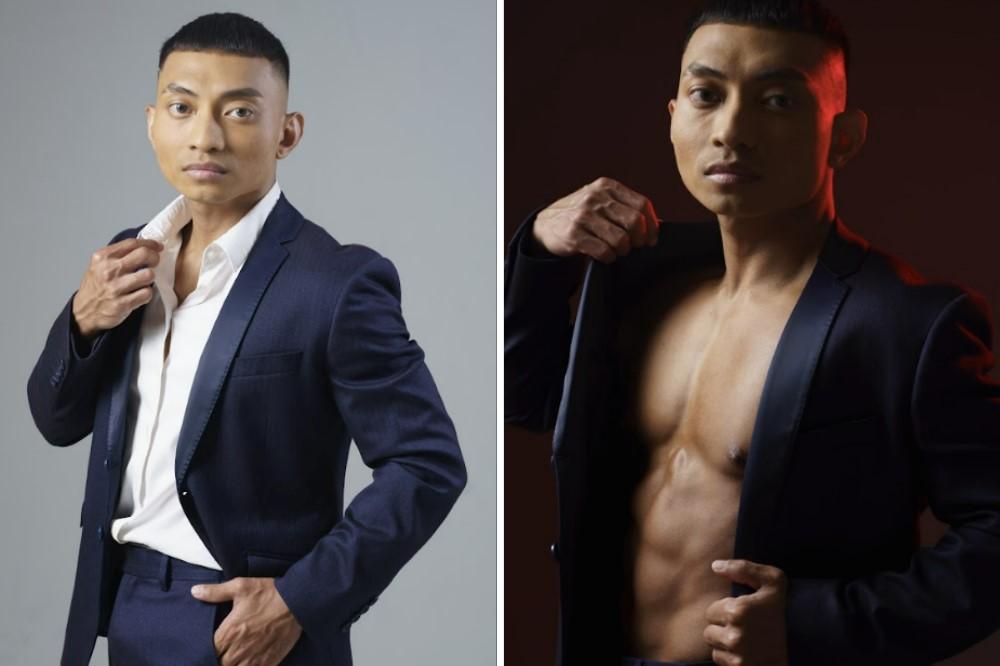 Age: 33
Occupation: Assistant fitness trainer
Instagram handle: @___k41r
Before he was offered his current job as a trainer, Khir had struggled in finding purpose in life. Throughout his fitness journey, he slowly regained his motivation and confidence with the help of a strong supportive group of peers. He also won 2nd place in his first fitness competition.
24. Cheney Chua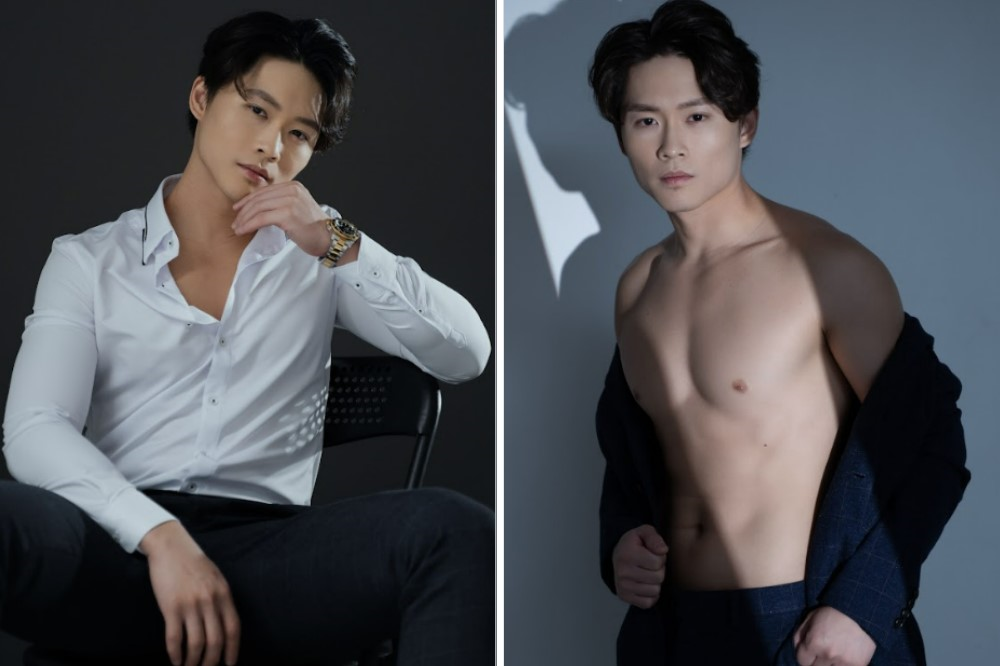 Age: 34
Occupation: Restaurateur 
Instagram handle: @cheneychua
As the proud restaurateur Nyonya Taste by Brew & Bar, Cheney hustled hard to provide his mother a good life in her golden years. He does Muay Thai and trail jogs during his free time. 
These Mr World Singapore 2023 Finalists Will Inspire You To Become The Best Version Of Yourself 
Sticking to theme of #ALWAYSDOINGBETTER, these Mr World Singapore 2023 finalists are not just shining examples of brains and brawn. The stories of how they got to where they were today might just be the inspiration you need to take that first step for yourself into becoming the best version of yourself.
If you're interested in learning more about these charming individuals, you can head over to Beam Search's official Instagram.
All images courtesy of Beam Artistes.
Also read:
10 Places In Singapore Past & Present With Good-Looking Staff, Based On Word Of Mouth