My Melody EZ-Link Cards
Last year, Hello Kitty celebrated her 45th anniversary with collaborations galore. This year, it's My Melody's turn to celebrate her 45th anniversary. My Melody fans who have been bummed out about not being able to visit Sanrio Puroland in Japan for her anniversary fair can still commemorate the occasion here in Singapore. EZ-Link just announced the release of 2 limited-edition My Melody EZ-Link cards on its Telegram channel.
The cards will be available progressively across selected Cheers outlets at $10 each with no load value from 29 July 2020.
The designs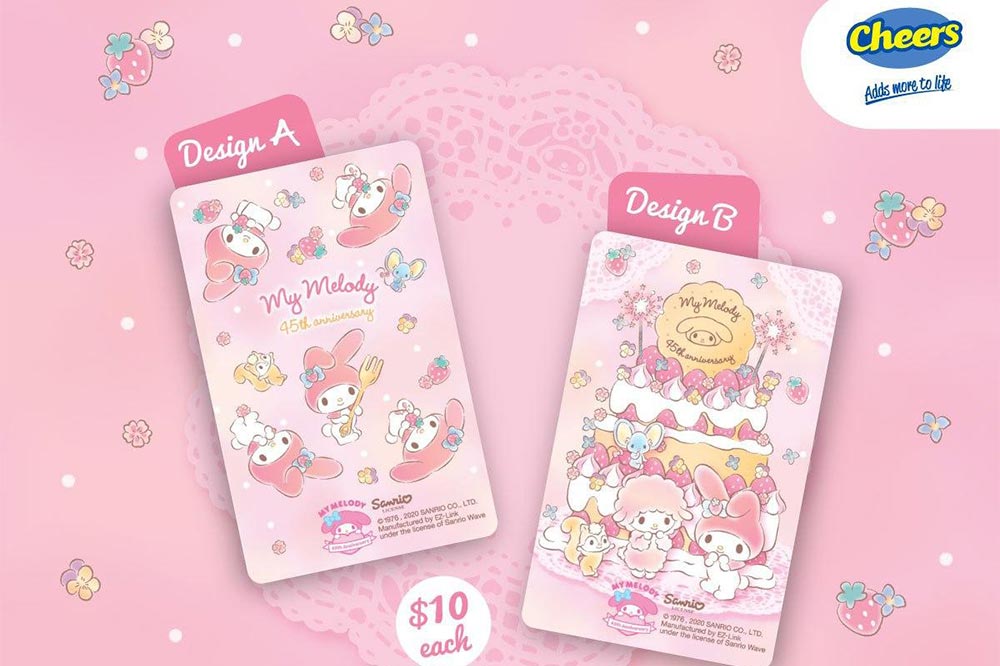 Both the cards are frothy pink confections that will add some sweetness to your daily commute.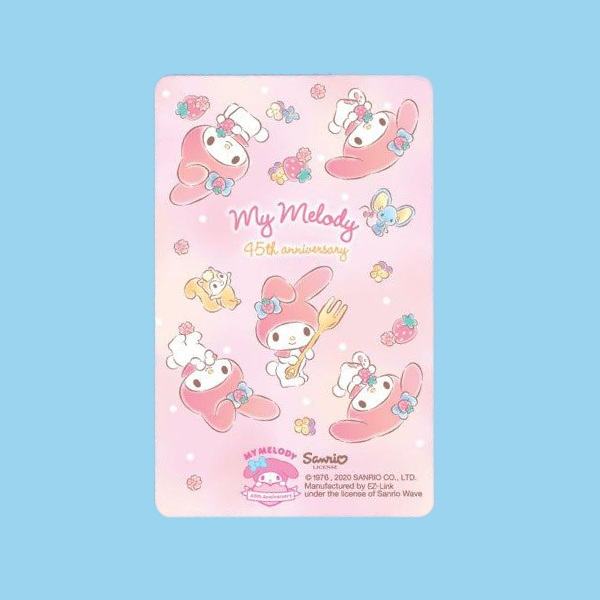 If your motto is "more is more", opt for Design A, which features repeated My Melody motifs. She is holding onto strawberries and a fork, presumably ready to tuck into dessert. Her close friends Risu the squirrel and Flat the mouse also make an appearance. The trio are frolicking against a pink background with flowers and more strawberries in the background.
Also read:
Sanrio Fans Can Build Hello Kitty, My Melody & More Into Storage Boxes For The Dream Home Office Set-Up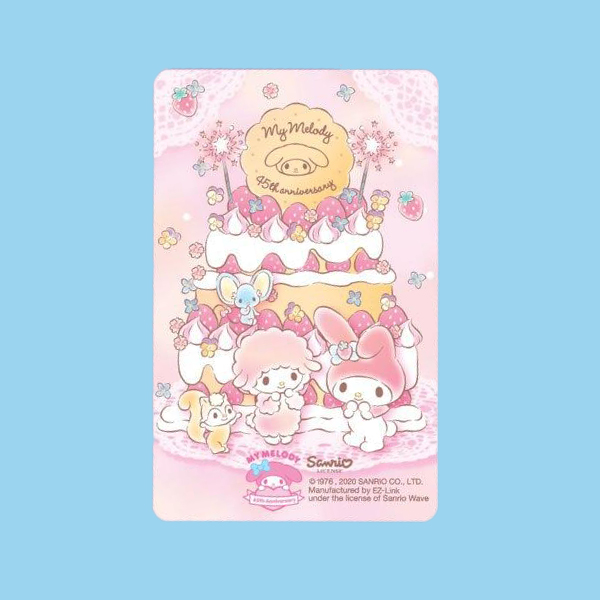 Design B brings to mind Julia Child's famous quote: "A party without cake is just a meeting." Judging by the excited expression on My Melody's face, it seems like her friends threw her a surprise party to celebrate her 45th anniversary. They went all out with a 3-tier cake, each layer topped off with strawberries, cream and edible flowers. On the top of the cake, a biscuit reads "My Melody 45th annniversary", accompanied by 2 sparklers.
This time around, My Sweet Piano also appears front and centre, along with Flat and Risu once again. The pink sheep is best known for being My Melody's best friend. Perhaps she was missing in action on Design A because she was busy baking and decorating the cake. If so, we should all be so lucky to have a BFF like My Sweet Piano.
My Melody Fans Are In For A Sweet Treat With These EZ-Link Cards  
Mark your calendars for 29 July to get your hands on these limited edition My Melody EZ-Link Card designs. Visit EZ-Link's website to find out if the My Melody EZ-Link cards will available at your nearest Cheers outlet. Each customer is limited to 5 pieces per transaction, so hopefully you will be able to get your hands on your preferred design!
All images courtesy of EZ-Link.
Also read:
The Sanrio x Pew Pew Patches Collab Is Inspired By Hello Kitty & Friends Taking A Little Trip Around Singapore Town