Outdoor First Dates
First dates often rack up a whole bag of nerves for many single pringles. There's always the pressure to look good, say the right things, and find a suitable activity both of you will enjoy to earn date #2.
While movie dates still stand as the classic first date experience, it doesn't quite cut it in terms getting to know another person better. With outdoor dates, not only can you bond through a series of challenges, you'll likely make good memories that stand out from the series of plain movie dates you've been on.
For all the single ladies (and men) looking to up their dating game this year, here's a list of outdoor date ideas to consider the next time you get a 'match' with someone attractive.
1. Pedal bike @ Water Sports Centre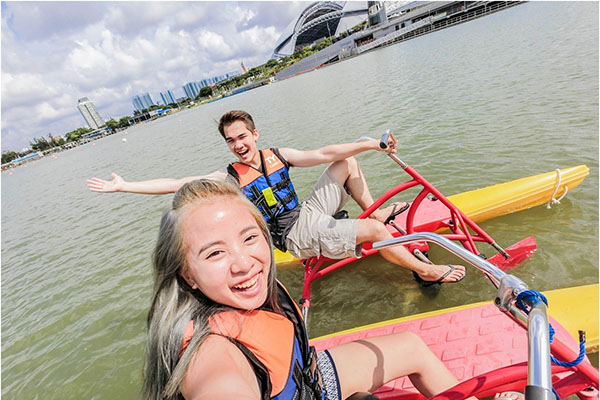 If cycling on land isn't your cup of tea, try pedal biking on water. Not only is the river breeze refreshing, the tandem bikes encourage teamwork and bonding which can bring you and (soon-to-be) bae closer.
Price: From S$10.80/pax/hour
Address: Sports Hub, 8 Stadium Walk, S(397699)
Opening Hours: 7.00am to 7.00pm (Mon – Sun)
Contact 6653 8900 for more information
2. Go hiking @ Telok Blangah Hill Park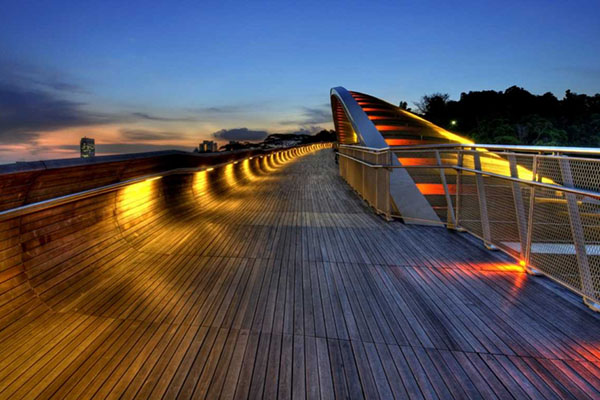 A relatively undiscovered gem in Singapore, the Telok Blangah Hill Park boasts several trekking and nature walks for hikers of various abilities. Even if you're not keen on walking, the IG-worthy Henderson Wave Bridge makes for a great photo spot as well.
Price: Free
Address: 10, Telok Blangah Green, S(109178)
Opening Hours: Open 24 hours daily
3. Race go-karts as a couple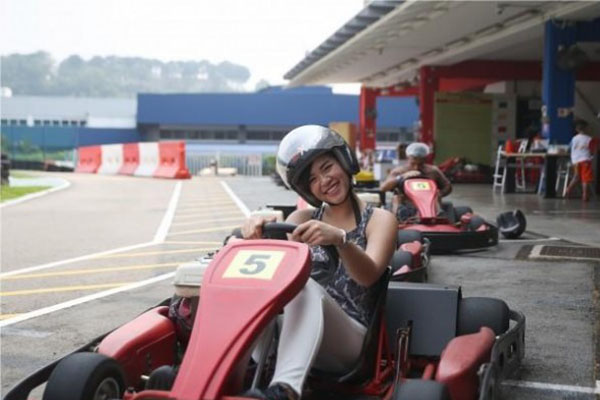 There's something immensely thrilling about hopping into a go-kart and circling the track at The Karting Arena. Fear not if you're not a thrill-seeker as the go-karts only power up to 50km/h. Plus, it's a good opportunity to discover you and your date's competitive side.
Price: From S$38/session
Address: 200 Turf Club Road, The Grandstand, #01-01B, S(287994)
Opening Hours: 10.00am to 10.00pm (Tues – Sun)
Contact 9627 6771 for more information
4. Fly night kites @ Marina Barrage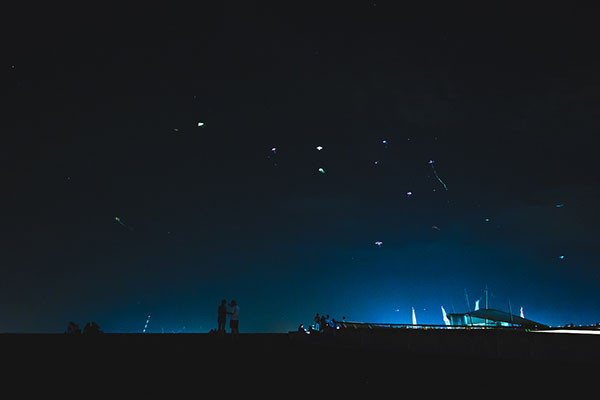 Relive your childhood memories by taking your date kite-flying in the evening. The activity requires teamwork (hint: hand-holding) and the cool evening breeze means you won't have to slather layers of sunscreen to avoid looking chao ta.
If you don't have a kite, you can buy one from the Marina Barrage Kite Shop which operates daily and closes at 7.00pm.
Price: Free. Kites are priced from S$15.
Address: 8 Marina Gardens Drive, S(018951)
Opening Hours: Open 24 hours daily
5. Conquer an obstacle course @ Mega Adventure Park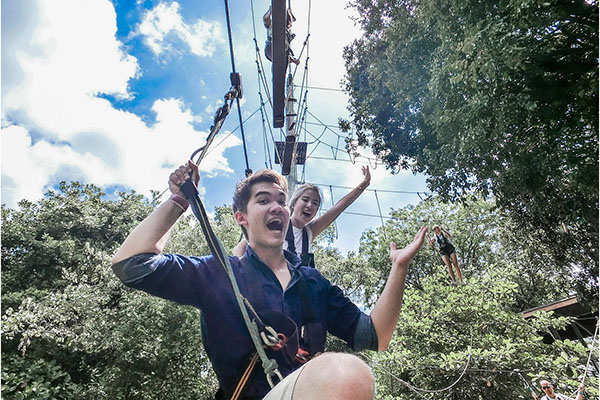 What better way to build trust than through a high-level obstacle course with potential bae?
Amidst all the screaming, you'll learn to encourage and trust each other through the various challenges. Besides, you can rest assured your partner's in it for the long run once they've seen your sweaty self, and still plan for a second date.
Price: S$45
Address: 10A, Siloso Beach Walk, S(099008)
Opening Hours: 11.00am – 7.00pm (Mon – Sun)
Buy tickets here
6. Prawning @ Hai Bin Prawning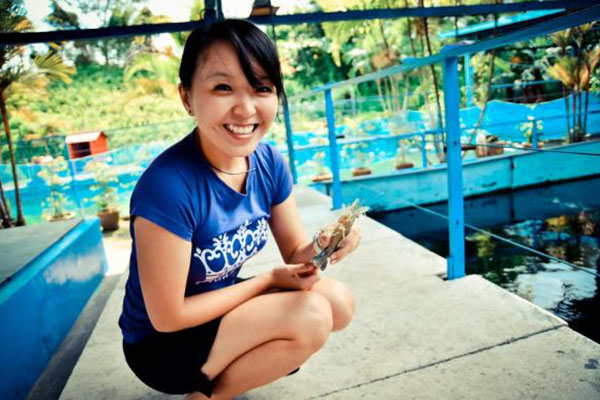 Prawn-fishing is more than just an 'uncle's activity'. In fact, it makes for a great first date experience as you and your date can compete to see who can fish the most prawns.
At Hai Bin Prawning, you can also show off your cooking skills as you grill your catch at the nearby barbeque for a 'home-cooked' meal with your date.
Price: S$20/rod/hour
Address: Hai Bin Punggol, 6 Tebing Lane, #01-04, S(828835). Hai Bin Sembawang, 301 Canberra Road, #01-08, S(759774)
Opening Hours: Opens 24/7 daily
7. Visit ongoing carnivals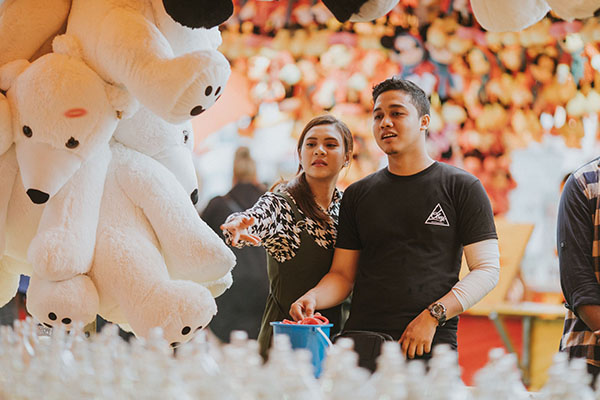 With many ongoing carnivals happening in Singapore, there's no excuse not to give one of them a shot during your first date. The all-in-one venue provides activities, thrill rides, food and drinks so you won't have to ask the dreaded question of "Eh what to do now?"
Plus point if both of you win souvenirs as memorabilia from the 'first time we met'.
List of carnivals happening in February here
8. Candlelit dinner @ Night Safari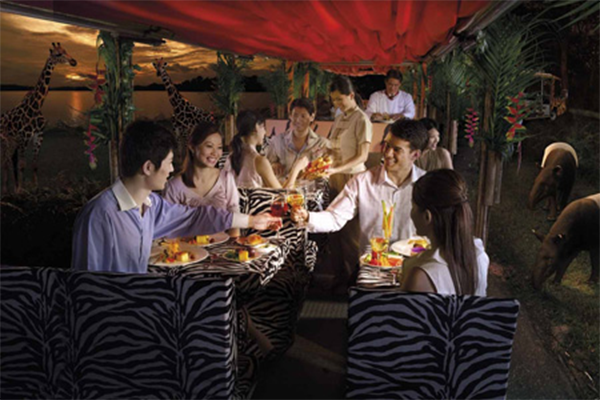 If you and your date are both animal lovers, then dining under the stars at the Night Safari will seem like a no-brainer.
Currently, there are two dining experiences: One, the Gourmet Safari Express, where you can enjoy a 5-course candlelight dinner onboard a moving tram, and two, the Cocktail Safari Express where cocktails and canapes are served for a light dinner.
Price: From S$80/ person
Address: 80 Mandai Lake Road, S(729826)
Opening Hours: 7.15pm to 12.00am (Mon – Sun)
Book here
9. Canoe @ The Kallang Basin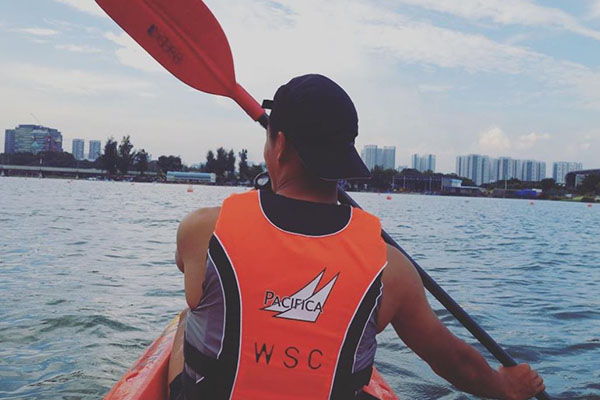 If you're both the adventurous type, then canoeing across the Kallang Basin might be a good idea. Trying a new sport tests your teamwork as a pair, and the calm and quiet river provides an opportunity for some alone time together.
And if your date isn't afraid of getting soaked and tanned, chances are you've probably found yourself a keeper.
Price: From S$12/pax/2 hours
Address: Sports Hub, 8 Stadium Walk, S(397699)
Opening Hours: 7.00am to 7.00pm (Mon – Sun)
Contact 6653 8900 for more information
10. Watch a movie under the stars @ Sentosa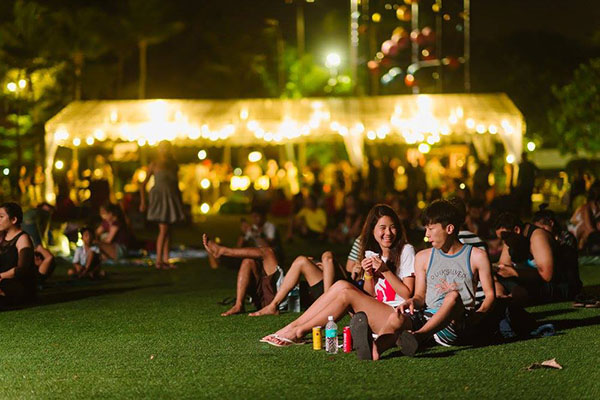 Heading to the cinema on the first date is usually a no-go because you won't get to talk as much. But if you guys are huge film buffs, try taking it outdoors.
Instead of squeezing in a multiplex with other secondary school students, you can huddle together under the stars while watching a film.
Price: Free
Address: 51 Imbiah Walk, Palawan Green, Sentosa, S(099538)
Opening Hours: 6.00pm (every Tuesday)
Book here
First Date Ideas
While first dates require you to impress your potential SO, sometimes it's easier and more relaxing to get to know someone outside the premise of a fancy restaurant.
With this list of outdoor dates, you won't have to worry about awkward silences as you're probably too busy trying to steer a canoe.