Guide To Getting A Piercing
Growing up in a conservative country like Singapore, it's common to hear from our parents that tattoos and piercings are associated with ah lians and ah bengs. But as society progresses, the new generation now views these as fashionable and stylish accessories to add to their body. 
TBH, getting a piercing may sound pretty simple, but the process behind it requires a lot of extensive research. Pointers such as the different types of piercing names, pain levels, risks and aftercare are all important steps to take note of before you plunge right into a new piercing.
If you've always wanted to get a piercing but you're not sure what the process is like, we've gotchu. Here's a detailed guide on getting a piercing, so you can weigh your options before you get that extra bling.
1. Ear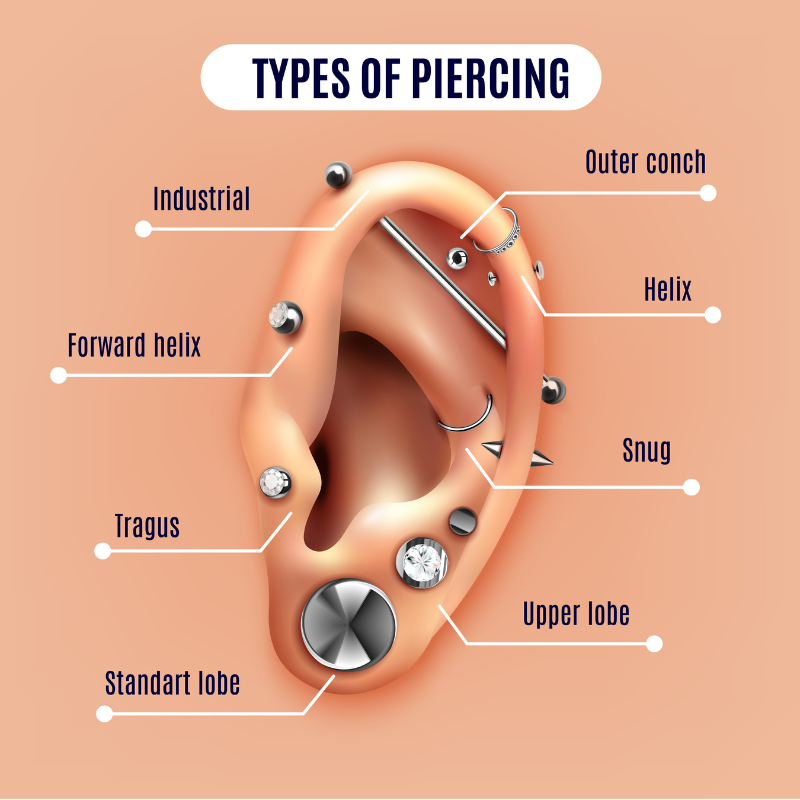 Source
Ear piercings are the most common types of piercing to get, especially on the lobe. Many have gotten lobe piercing from as young as three months old. Apart from the lobe, there is also a wide variety of piercings you can get on your cartilage.
There are two main types of ear piercing methods: gun and needle. Gun piercings are often cheap and can be easily done in small accessory stores in shopping malls. However, it's important to take note that needles are often recommended instead, since they are more hygienic, cause less tissue trauma and have a shorter healing time.
It's easy to locate many well-known stores in Singapore that offer ear piercing services such as B*dazzle, Stellar and Lovisa. 
Risks: Scarring caused by an overgrowth of scar tissue known as keloids. 
Aftercare: Leave the newly pierced earrings in your ears for at least six weeks, inclusive of when you're sleeping. Ensure that you wash your hands before touching your ears and gently wash your earrings with fragrance-free soap.  
a. Lobe
Pain level: 3/10
Healing time: 4 to 7 weeks
Lobe piercings are found on the lower part of the ear where it is soft and fleshy. These piercings do not hurt as much as cartilage piercings, where the tissue is thick and hard. Spice up your look by adding second or third lobe piercings to interchange your accessories.
b. Helix
Pain level: 4/10
Healing time: 3 to 6 months
Helix piercings are often made to the upper cartilage of the ear. It's a widely popular position after the lobe piercing. 
Helix piercings look intimidating AF — some of you may have heard of the myth that there's a possibility that you can go blind. We're not myth busters, but we can assure you that the chances of this happening is close to zero.
c. Tragus
Pain level: 6/10
Healing time: 3 to 8 months
Tragus piercings are on the small area of cartilage that partially covers your ear canal. Fun fact: not everyone can do a tragus piercing. This piercing requires your cartilage to be large enough for stud to go through.
d. Conch
Pain level: 7/10
Healing time: 3 to 9 months
A conch piercing is a type of cartilage piercing that is in the inner part of the ear. It can be done on either the upper or lower part and tends to be more painful as compared to other piercings. They also have a higher chance of becoming infected, so they require extra healing time.
e. Industrial
Pain level: 7/10
Healing time: 3 to 9 months
Don't be fooled by thinking that an industrial piercing might be similar to a helix piercing. While it certainly looks badass, an industrial piercing is made up of a barbell between a helix and a forward helix. With two piercings in one go, this means that you have to deal with the pain twice.
2. Nose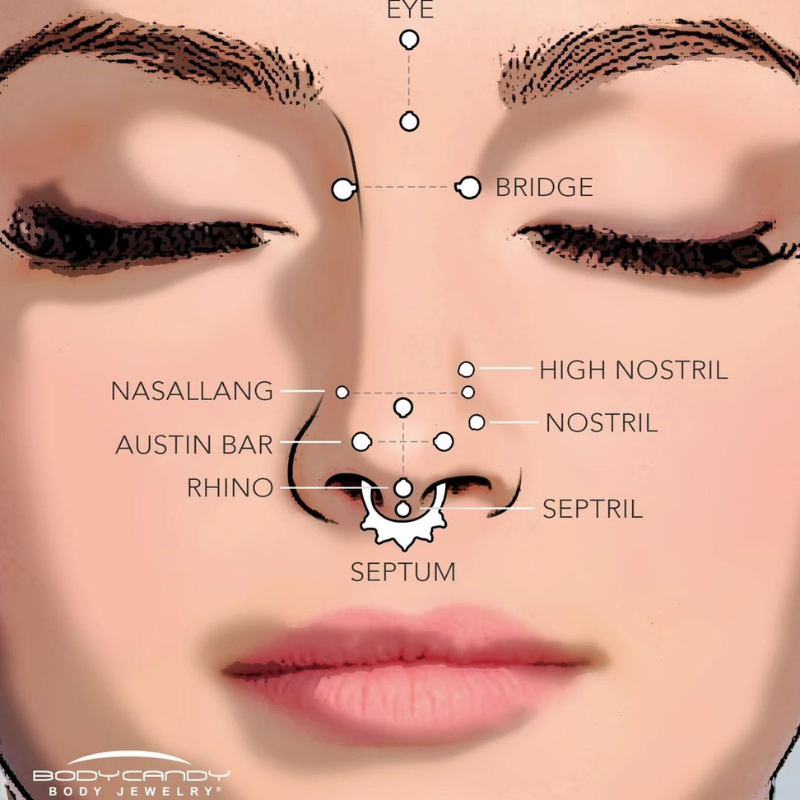 Source
Nose piercings often have religious and cultural significance in the Hindu religion, especially in marriage. But today, nose piercings are sported by people of all ages associated with fashion, giving off a bold and unique look to your face. Some of the most popular types of nose piercings include nostril, septum and bridge. 
It's tougher to find places that offer nose piercing services as compared to ear piercings, but stores like Lovisa, Piercing Clinic and certain tattoo studios do offer them. 
Risks: Bacteria may line along the piercing and cause an infection in your nose. 
Aftercare: Do not touch the piercing with your bare hands and clean the area with saline solution at least twice a day. 
a. Nostril
Pain level: 3/10
Healing time: 4 to 6 months
A nostril piercing goes through the cartilage on the outside of your nose. The actual piercing itself doesn't hurt that much, but the healing process can be difficult because of the bacteria in your nose. Yes, this means no picking your nose for at least four months.
b. Septum
Pain level: 7/10
Healing time: 4 to 6 months
Don't let people who compare septum piercings to a bull piercing discourage you from getting that cute and edgy look. The piercing goes through the thin wall of cartilage in the centre of your nose, often pierced with a circular barbell jewellery.
c. Bridge
Pain level: 4/10
Healing time: 2 to 3 months
Bridge piercings go hard — it's something that one might commonly associate with a rock star, if we're being honest. These run horizontally across the bridge of the nose, aka the narrowest part right between the eyes. For those who wear glasses, you may want to be mindful of the positioning before you decide to go for it.
3. Lip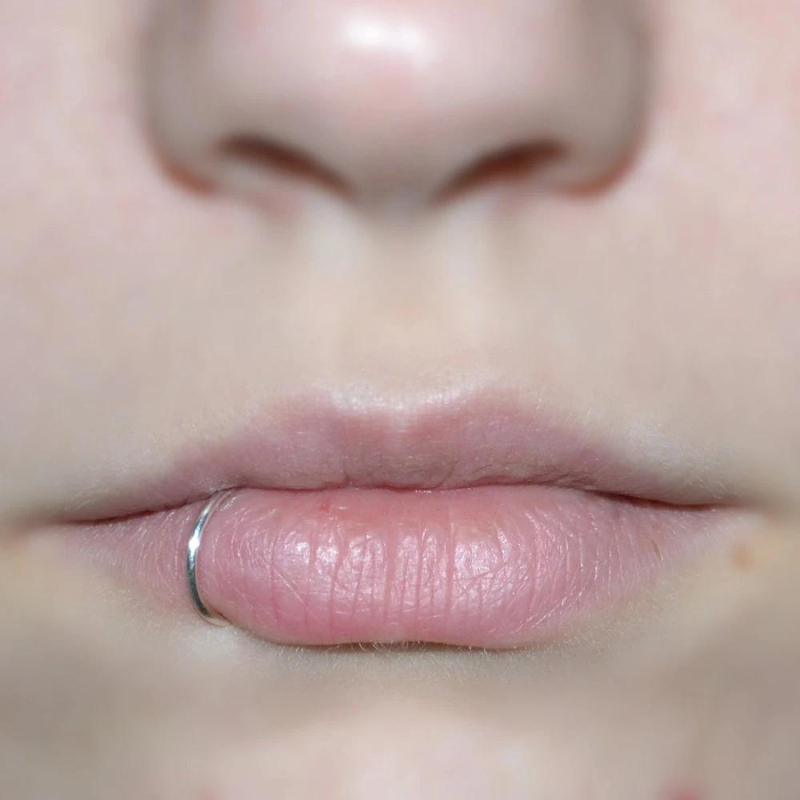 Source
Before going ahead with a lip piercing, it's best to try out a fake lip ring first so you can get a feel of how it looks IRL. If all signs are pointing yes, it's time to brace yourself for the real deal. While lip piercings look extra cool, the healing process can be difficult to manage, since it may hinder you when eating or drinking. 
It's important to find places that specialise in doing lip piercings, such as Exotic Tattoos & Piercings at Far East Plaza. After all, you don't want to risk an infection on a body part that you use often. Even if food is life to you, hygiene should always come first. 
Risks: Constantly clicking the metal piercing against your teeth can result in tooth damage or decay. 
Aftercare: Rinse your piercing after every meal and use antibacterial or alcohol free mouthwash. Avoid kissing or direct contact with someone else's saliva during the healing period. 
a. Lip 
Pain level: 5/10
Healing time: 6 to 8 weeks
A typical lip piercing can be found anywhere on the upper or lower lip according to your preferences. It's also known as a labret piercing, which goes through the lip and is completely on the outside of your mouth.
b. Snake bite
Pain level: 5/10
Healing time: 2 to 3 months
There are a variety of "bite" piercings, but the most popular type are snake bites, which is a double lip piercing on the outer corners of the lower lip. Like its name suggests, it's called a snake bite piercing because it resembles a snake's fangs.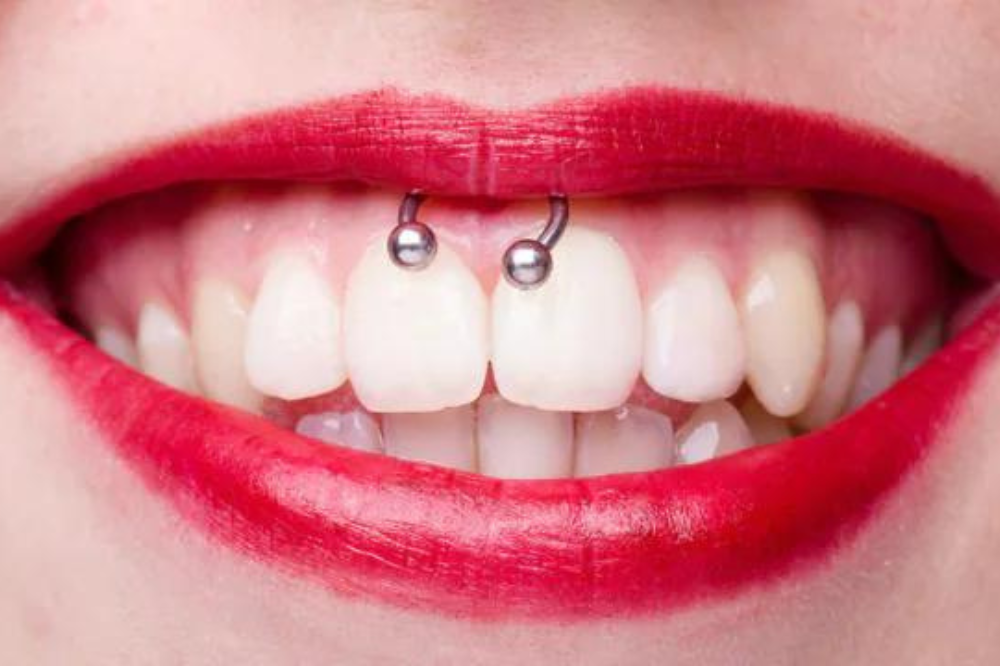 Source
c. Smiley 
Pain level: 4/10
Healing time: 4 to 12 weeks
Unlike most piercings that are often visible, a smiley piercing is only revealed when you smile with your teeth. It is a fun hidden piercing that goes through your frenulum, aka that thin flap of skin that connects your upper lip to your gums. 
But for those who have braces, gum diseases or a small frenulum, avoid getting a smiley piercing for your own safety. 
4. Tongue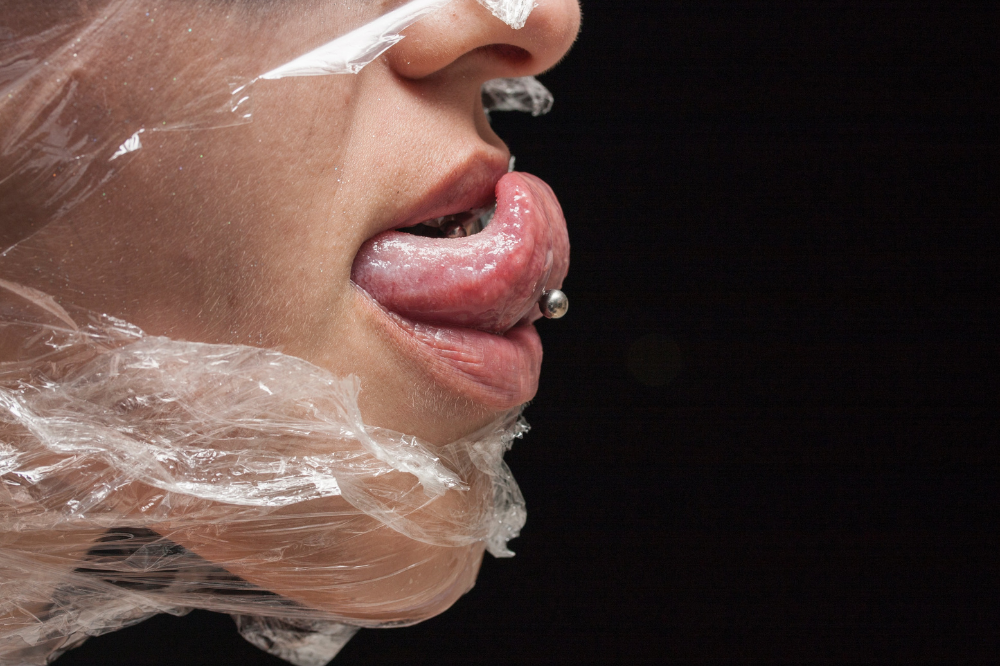 Source
Pain level: 6/10
Healing time: 4 to 8 weeks
A tongue piercing has a pretty quick healing time, but don't underestimate its pain. Since we have to eat and drink every day, having an extra piercing in the way can make it hard for you to swallow — think of it as an open wound that is always being prodded. Ouch. 
Expect dealing with a lisp or having speaking difficulty too, but once the piercing is fully healed, you'll be able to bounce back to your normal self again. Primitive Art at Far East Plaza offers tongue piercing services for those who are interested.
Risks: Swollen tongue and chances of infection and swelling.
Aftercare: Wash your piercing two to three times a day with a sea salt rinse and avoid any activities that may cause additional swelling or infection. 
Also read:
A Guide To Plastic Surgery In Korea – Flying Overseas Solo To Do Eyelid Surgery & Fillers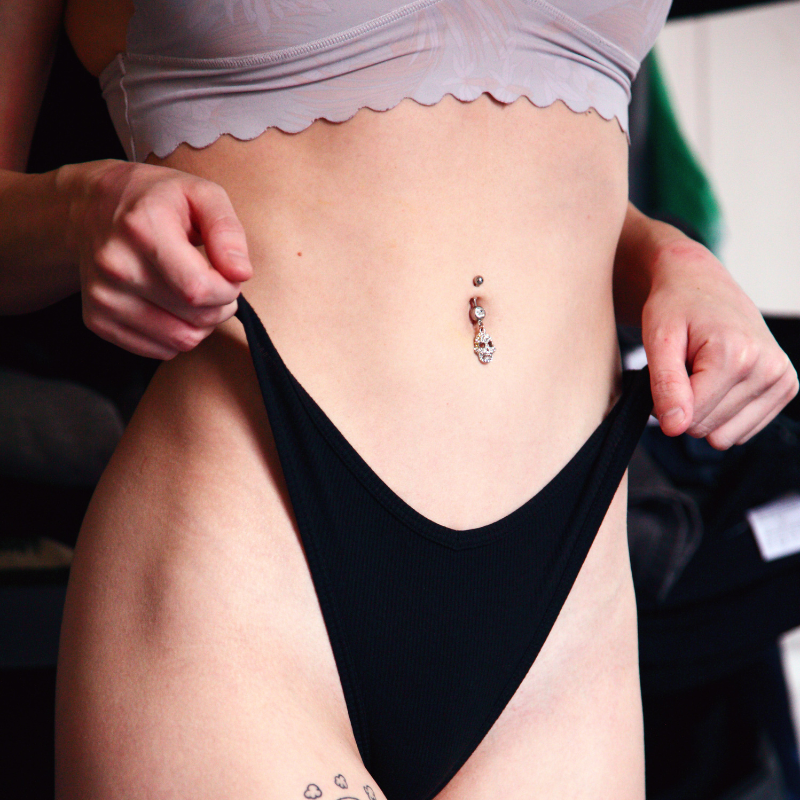 Source
Pain level: 3/10
Healing time: 3 to 8 months
Fun fact: Navel piercings are considered the second least painful piercings after ear piercings. This is because there is a mass of thick tissue left behind after your umbilical cord was removed, so the area is not very nerve-dense. 
Navel piercings look sexy AF. For those who enjoy wearing crop tops, low waisted skirts or bikinis at the beach, this piercing will level up your look. Rise Above Tattoo & Piercing at Far East Plaza offers professional navel piercings, with extra FAQs on their website.  
Risks: Piercing bumps and infections may be formed around the area. 
Aftercare: Don't clean out your piercing too often and wear soft and loose clothes during the healing period. Avoid going swimming and wearing charms with dangling jewellery which may increase the risk of your skin being pulled.
6. Eyebrow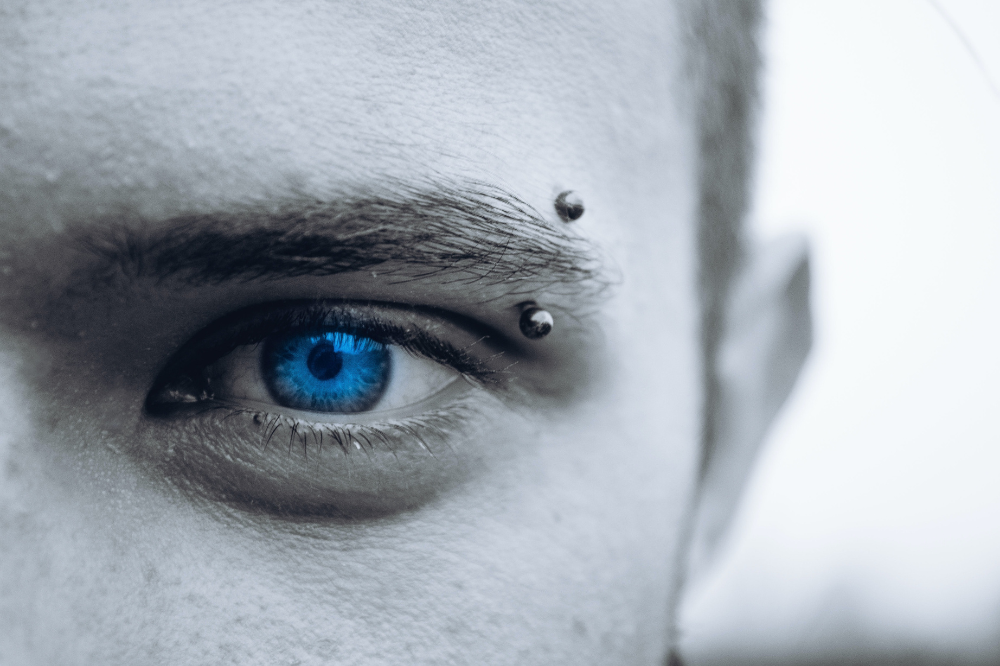 Source
Pain level: 4/10
Healing time: 2 to 3 months
Eyebrow piercings are popular among both men and women, with the most common placement being on the eyebrow arch. It is often pierced with a curved barbell jewellery, which reduces issues such as migration during healing. 
After it is healed, feel free to switch up the piercing with a hoop or bead ring according to your style. 
Risks: Piercing bumps and infections may be formed around the area. Eyebrow piercings are also more prone to rejection, especially if you irritate the healing process. 
Aftercare: Don't wax your eyebrows during the healing process. Be careful when using face wash, removing your makeup, or if your fringe is in contact with the piercing.
7. Nipple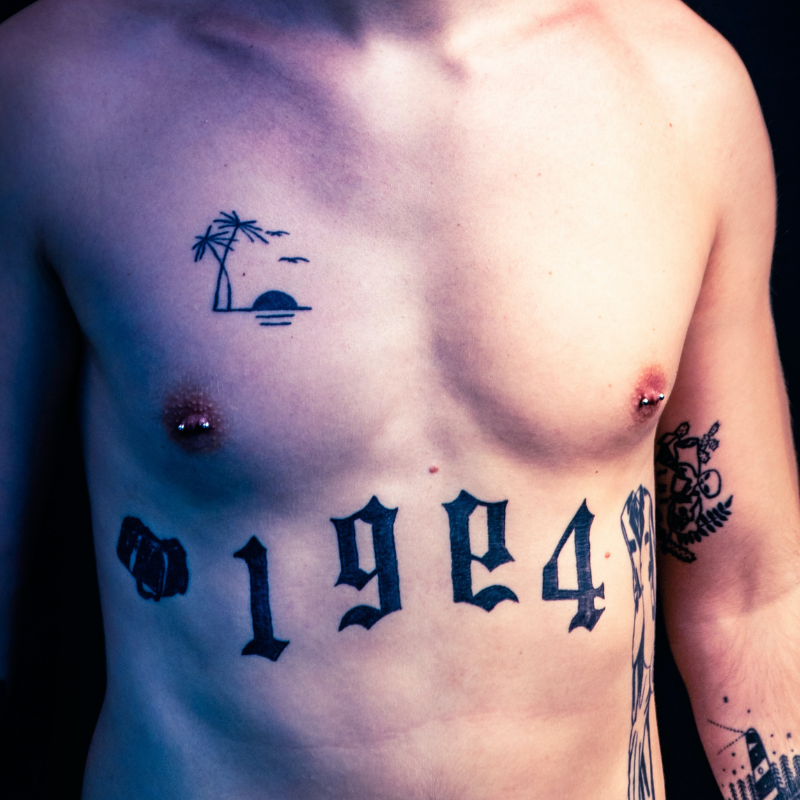 Source
Pain level: 9/10
Healing time: 6 months
Interestingly enough, nipple piercings have the widest debate when it comes to pain level. According to Reddit, these highly depend on the size of your nipples and how sensitive they are. 
One Reddit user shared, "nipple piercings were the most painful piercings I have ever gotten. I nearly passed out and got dizzy from it." This is despite the user having done 11 piercings before, one of which includes a genital piercing. 
Meanwhile, others shared that they only felt a small pinch with no pain during the healing process. Another Reddit user advised to "get them pierced with straight barbells. Healing them with anything else can cause mutant nipples that end up with weird, sometimes permanent shapes." 
At the end of the day, ensure that your piercer is professional and has a clean studio, with prior experience in nipple piercings. 
Risks: Scarring, bleeding, swelling and discomfort during your period.
Aftercare: Rinse your piercing a few times a day and wear loose clothing. Be extra careful when getting dressed — ladies can also opt to wear padded bras during physical activities to reduce the risk of direct contact. 
8. Genitals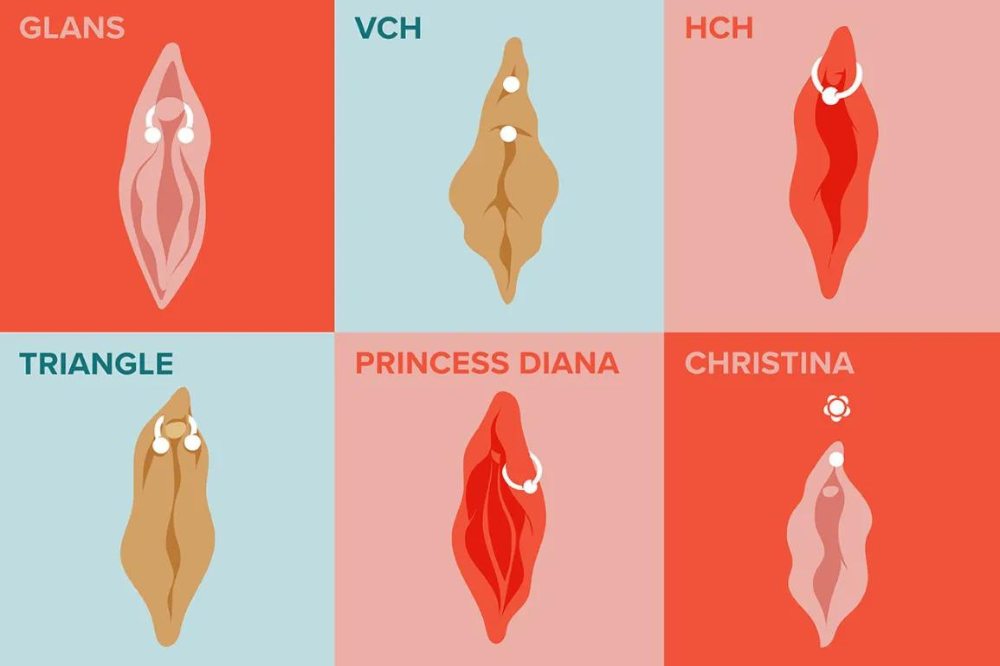 Source
The first thing in mind when it comes to genital piercings is ouch. Secondly, why? Genital piercings, for both men and women, tend to be popular because of sexual enhancement. These piercing placements enhance penetrative sex by stimulating additional nerves in the genital area. 
There is a large variety of placements when it comes to genital piercings, but the most popular for women are on the clitoris hood and labia. For men, it is the apadravya and Prince Albert piercings.  
Mantra Fine Jewellery in Singapore offers genital piercings for women, but there aren't many local places that do piercings for men. Singaporeans may have to travel overseas if they wish to get a penis piercing. 
Risks: Tearing, infection, allergic reaction, botched piercing and rejection. 
Aftercare: Alleviate your discomfort with a cold compress or a saline rinse. Avoid going swimming and take a short break from sex and fluid exchange, including masturbation, to heal faster. Clean the area thoroughly after urinating.
a. Clitoris hood
Pain level: 3/10
Healing time: 4 to 8 weeks
Clitoris hood piercings can be split into two placements: Vertical Clitoris Hood (VCH) and Horizontal Clitoris Hood (HCH). It is known as the least painful genital piercing, since the tissue is so thin, with some women even claiming that they experienced no pain at all. 
Clit stimulation is one of the most common ways for women to achieve orgasms, so this piercing aims to enhance pleasure, from masturbating to oral sex and vaginal penetration.
b. Labia
Pain level: 5/10
Healing time: 2 to 12 weeks
Unlike a clitoris hood piercing that aims to achieve sexual pleasure, a labia piercing is often just an ornamental piercing. While it's purely for aesthetic purposes, we can't deny that it'll still allow some ladies to feel extra sexy in bed. 
According to a Reddit user, this piercing pain is similar to a navel piercing.
c. Apadravya 
Pain level: 9/10
Healing time: 6 months or longer
An Apadravya piercing is known as one of the most painful genital piercings, with a long healing time of six months or longer. In layman terms, it's a piercing that goes through the penis head, pierced vertically through the glands. 
Sexual activity will be uncomfortable throughout the healing period — no surprise here.
Source
d. Prince Albert
Pain level: 7/10
Healing time: 2 to 4 weeks
One of the most popular penis piercings is the Prince Albert piercing, which goes through the urethra and comes out through the bottom of the penis shaft. Despite the high pain level, this piercing heals rather quickly, since the skin that is being pierced is actually quite thin.
Know The Importance Of Learning About Your Piercing Before Getting Them
If you're considering getting a new piercing, remember to do proper and thorough research and ensure that you are getting your piercing done in a reputable and clean environment. After all, you are quite literally doing a form of body modification by puncturing your skin, so safety should always be prioritised. 
Also read:
Fertility Health Check Guide In Singapore—Types, Procedures & Cost