Singapore Plus-Size Model
The plus-size model was bullied by schoolmates throughout her childhood because of her size. For the longest time, she hated her body and used unhealthy methods to try to lose weight.
But now, she's taken the step towards body positivity and embraced both physical and mental wellness. This is the story of how she went from hating how she looked to learning to love herself.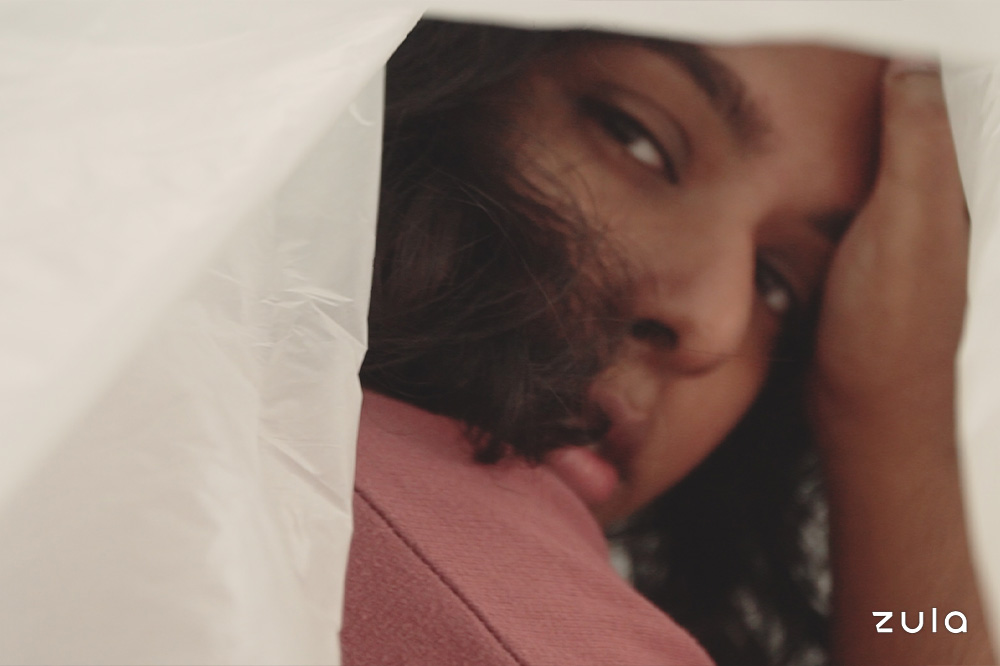 Being bullied in school
Throughout primary and secondary school, Mary was one of the bigger girls. Because of her size, she was verbally bullied by her classmates.
"They'd look at me and be like, 'Oh you have a small head and a big body,' 'Did you even try to lose weight?' 'You have thunder thighs,' 'Why do you make yourself so fat? You already take up so much space,' or 'Wow, the fat girl is answering the question.'
I was alone, useless and invisible. And I hated myself so much. I wasn't even 'Mary'. I was just 'fat girl'."
Mary found the only way she could avoid getting bullied was to stay hush. Drawing less attention to herself meant creating fewer opportunities for her classmates to comment on her body. And so, she kept quiet.
While shrouding herself in silence provided protection from the bullies, it also stifled her in a cocoon she felt unable to break free of. This led to Mary developing a host of self-esteem and confidence issues, which resulted in her trying a slew of unhealthy weight-loss methods.
From ages 16 to 18, she would work out three hours a day, lifting weights, doing pilates and yoga. For food, she would eat only chicken breast and vegetables, if at all. Mary also consumed weight loss supplements in large quantities, to the point that she got food poisoning.
But even then, she didn't lose much weight.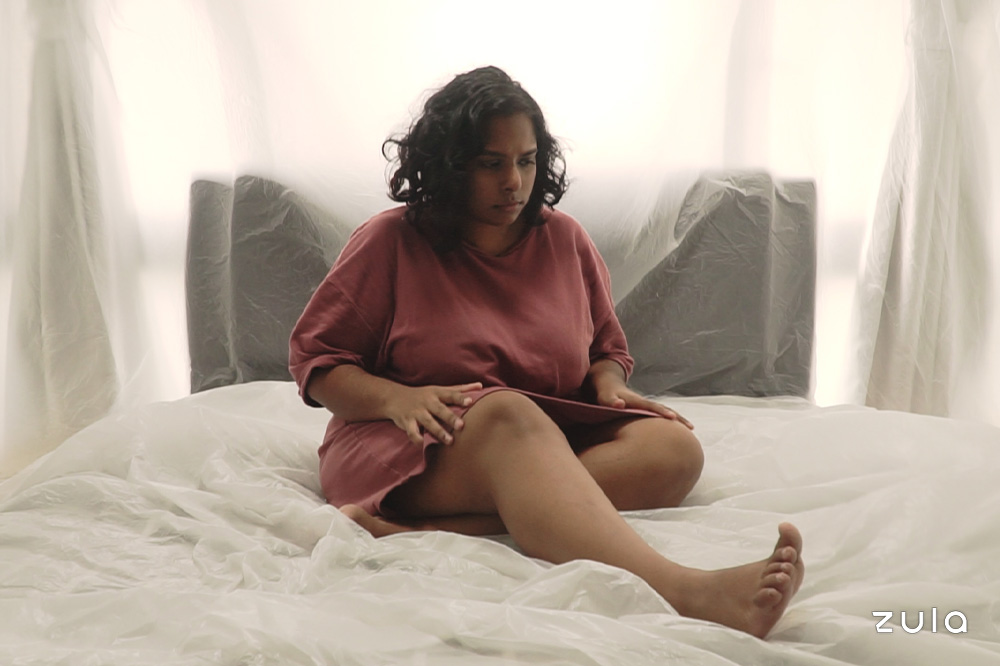 Coping with makeup and finding modelling
The saving grace during this period of self-harm was Mary discovering a passion for doing makeup. She found applying makeup on others made her happy as it focused on how she made others look; it shifted the focus off of her body.
This motivated Mary to carve a career out of doing makeup. At 16, she landed her first fashion show doing makeup for models. From there, she worked on booking more events and honing her makeup skills. As her portfolio grew, so did her confidence.
Working on numerous fashion shows piqued her interest in modelling. She Googled, "Are there such things as big-sized models?" That was when she was introduced to the term "plus-size model".
"That day was the day I smiled so wide. Because I knew that there was someone out there like me. I was determined that I wanted to be a plus-size model."
Also read:
Xixi Lim Shares Her Beauty Routine & Why She Stands Up For Plus-Size Girls
Being cyber-bullied as a plus-size model
Eventually, she managed to book a gig as a plus-size model featuring different lingerie brands. Seeing herself in front of a camera for the first time was overwhelming, as Mary had never envisioned that she could look and feel beautiful.
In celebration, she posted the pictures to her social media. But that proved to be a bad move as she received a barrage of sarcastic comments.
"They'd say stuff like, 'You're so fat, you shouldn't be doing stuff like that,' or 'Cannot make it as a plus-size model. Plus-size model need to have that kind of body and you don't have.' And so I stopped [plus-size modelling]."
Mary withdrew into herself again. But this time, she decided that this silence would be a period of healing. She vowed to herself, "I'm going to take care of myself mentally and physically." It was time to take the negativity and change it into something good.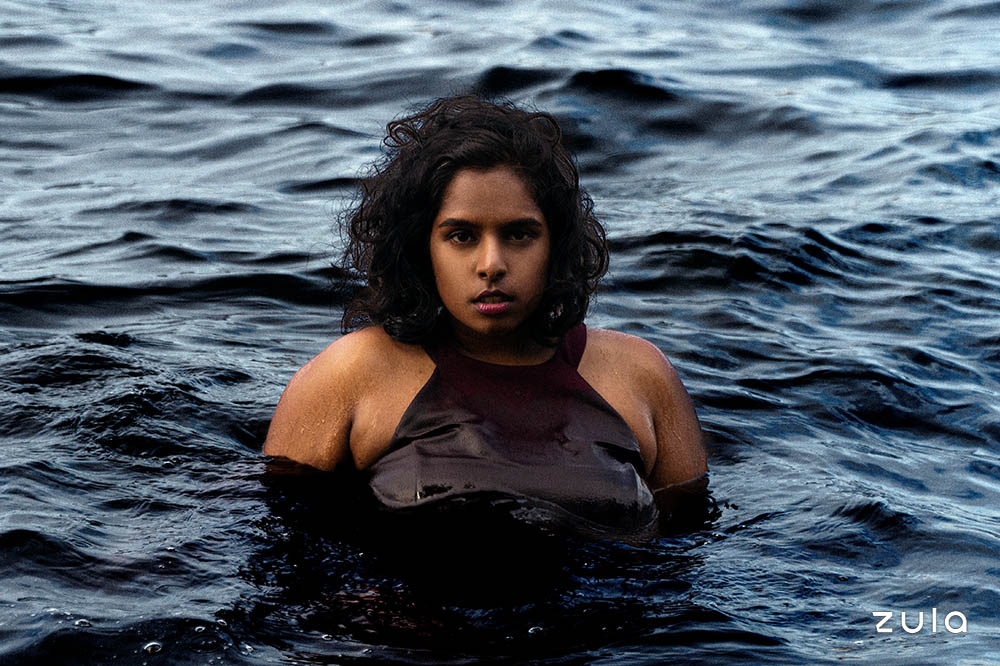 Discovering body positivity and developing healthy habits
Instead of pushing herself to work out for 3-hour blocks, Mary began practising moderation. She had to learn exercising didn't mean 'killing' herself and cardio could be as simple as walking her dog.
She also made sure to no longer starve herself and adjusted to a vegan diet. Fuelling her body with the nutrients it needed took top priority over severe portion control.
Aside from physical changes, Mary worked on her mental health as well. "For the first time, I would look into the mirror and be like, 'Yasss, I'm curvy!' And I think that's what body positivity is all about. Basically, I learnt to love myself lah."
Mary is quick to emphasise how the body positivity movement should not be used to justify living an unhealthy lifestyle. The movement is about perceiving your body positively, no matter your size. You don't have to look 'perfect' in order to love your body.
"Body positivity and self-love is a journey and it is a process that doesn't happen overnight. It took me six years to finally accept who I am as a person, and that is totally okay."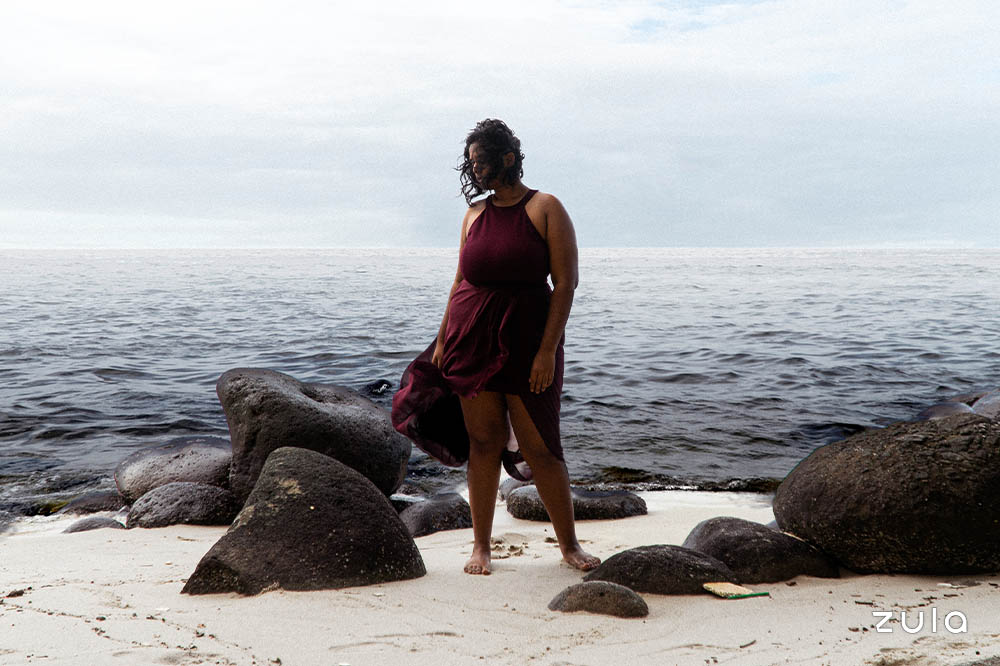 This Plus-Size Model In Singapore Proves There Is More Than One Type Of Beauty
Now, at 23, Mary has returned to modelling. Through plus-size modelling, Mary is working with brands to have more inclusivity in their clothing lines. She's also decided to be a body positivity advocate as she realised having body-positive role models played a crucial role in learning how to love herself.
"Models such as Ashley Graham made me feel like I had curves to flaunt. She is curvy, has cellulite, fat rolls and is thick! I felt like I wasn't alone! She was constantly advocating body positivity and I felt like I could resonate with her."
To advocate body positivity, Mary started THE BODY WITHIN movement on Instagram to encourage anyone to post a picture with the hashtag #thebodywithin to celebrate themselves.
Through her work with clothing brands and THE BODY WITHIN movement, she hopes to promote more diversity and inclusivity in mainstream media. She hopes this will show that there is more than one type of beauty.
To anyone struggling with body image issues, Mary wants you to know you're not alone.
"Don't give up. Truly see yourself for who you really are and find support. Self-love will come your way."
Also read:
How To Love Yourself, According To Singapore's First Plus-Size Pageant Queen
Photography by Sebastian Tan.