Pomelo x Barbie 
Take some gingham printed fabric, mix in puff sleeves and shiny embossed buttons, and you have a classic, '90s preppy-style outfit. This fashion style is highlighted in Pomelo's second Barbie collection which consists of elegant pieces that celebrate femininity. 
The collection is filled with chic clothing items including dainty pastel-coloured dresses and bold coordinated sets – so if your style icons are Clueless's Cher, Blair Waldorf or Barbie herself, then you ought to check it out. 
The collection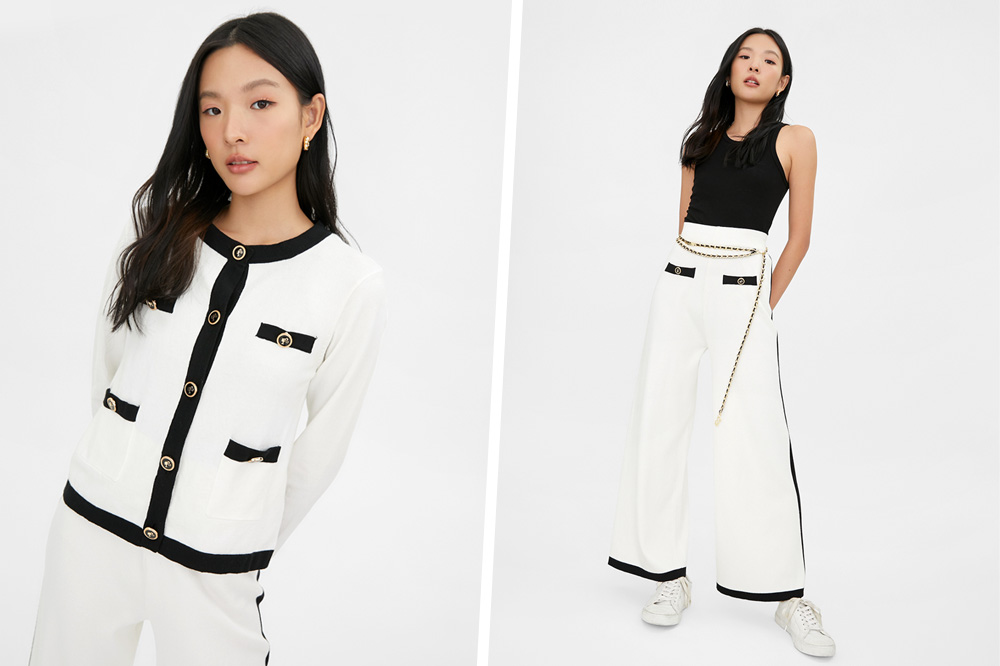 From left: Off White Logo Button Cardigan ($49.90) & Off White Trim Pants ($44.90)
This off-white cardigan comes lined with black trimmings and shiny embossed buttons, which creates a soft and elegant look. Aside from the style of the cardigan, the pockets on the front also accentuate the clean-cut appearance of the top. 
To pair with it, there's matching white pants with similar detailing to the cardigan. The pants even flair out slightly on the bottoms to give the outfit a touch of playfulness.
Pink Logo Button Cardigan ($49.90)
If you want a bolder look, there's a bubblegum pink version of the cardigan as well to channel an even more Barbie edge.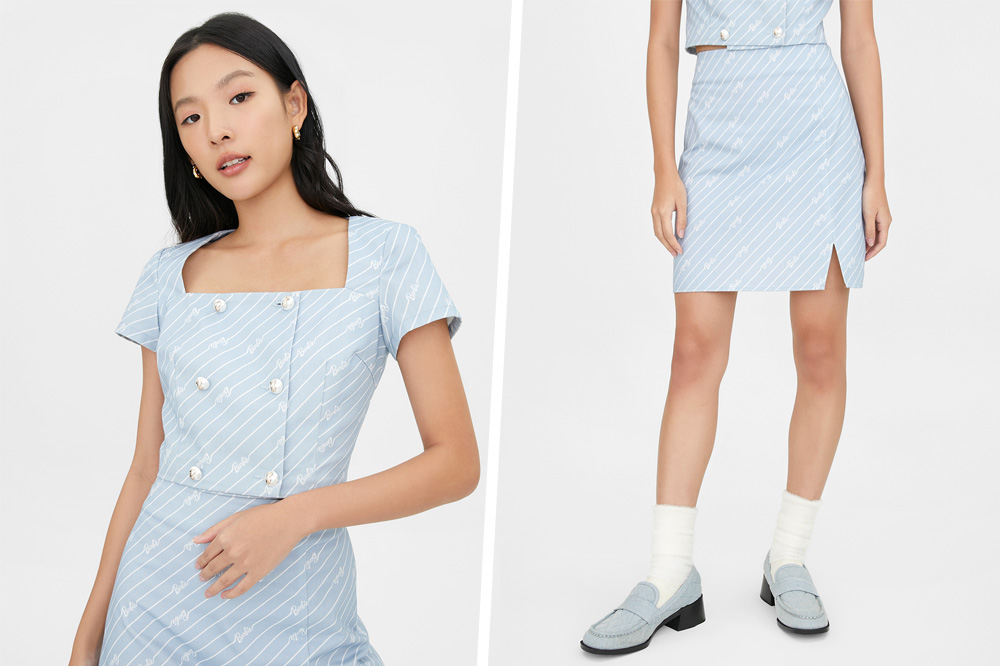 From left: Blue Logo Print Crop Top ($49.90) & Blue Logo Mini Skirt ($39.90)
Covered in a pale baby blue, this structured crop top and mini skirt are covered in Barbie monograms that provide some texture to the outfit. The double-breasted style of the top adds a dash of regality, complete with a cheeky little slit on the skirt.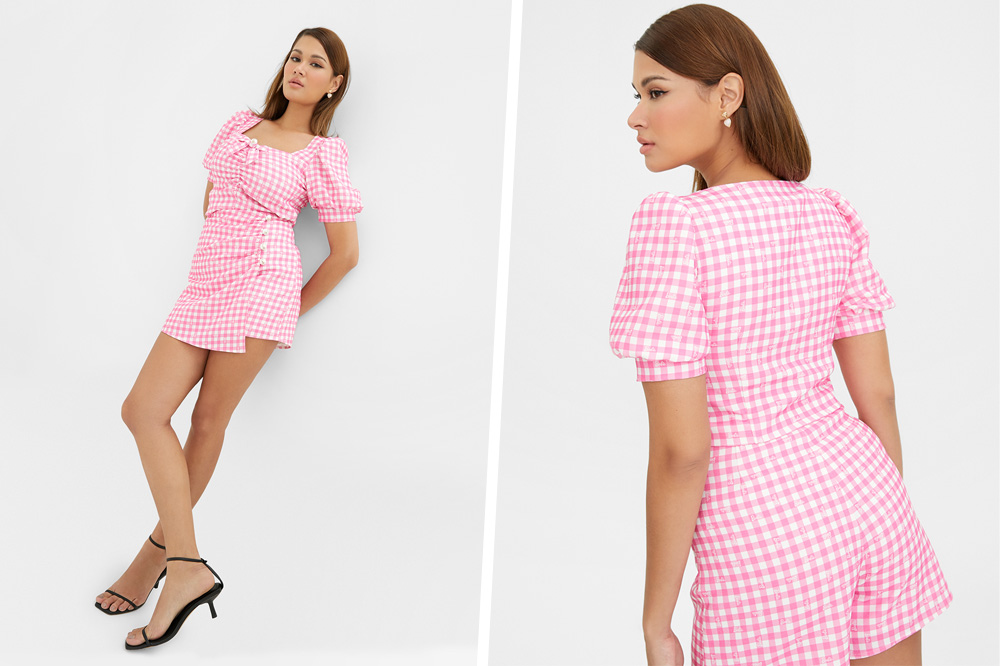 From left: Logo Gingham Top ($54.90) & Logo Gingham Skort ($49.90)
This gingham duo in pink and white is a comfy option for a girls night out. The top has puffy sleeves with a bow sewn onto the front, while the skort bottoms have shiny buttons lined up on the side. The entire look reads young but put-together in the best way possible.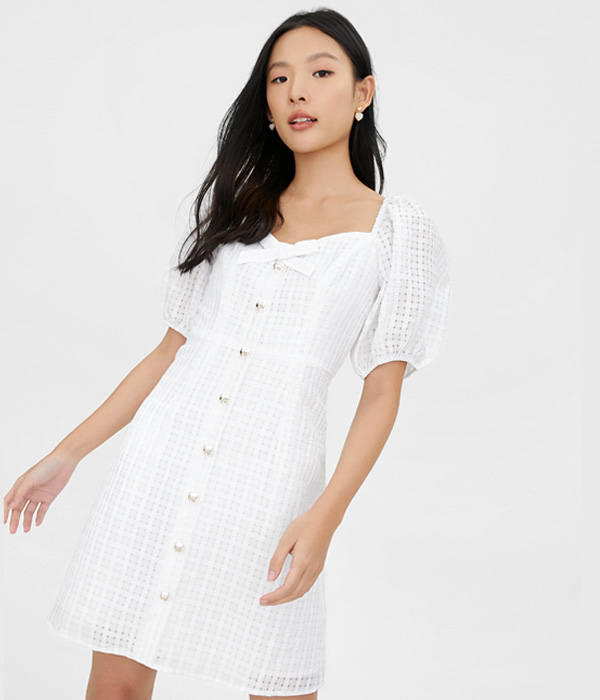 White Gingham Mini Dress ($64.90)
For a look that'll make heads turn, this white gingham dress should do the trick. The dress has bell sleeves and a bow like the previous outfit, but with silver buttons going down the middle. To highlight your figure, the waist is synched while the sweetheart neckline makes the overall look extra flattering.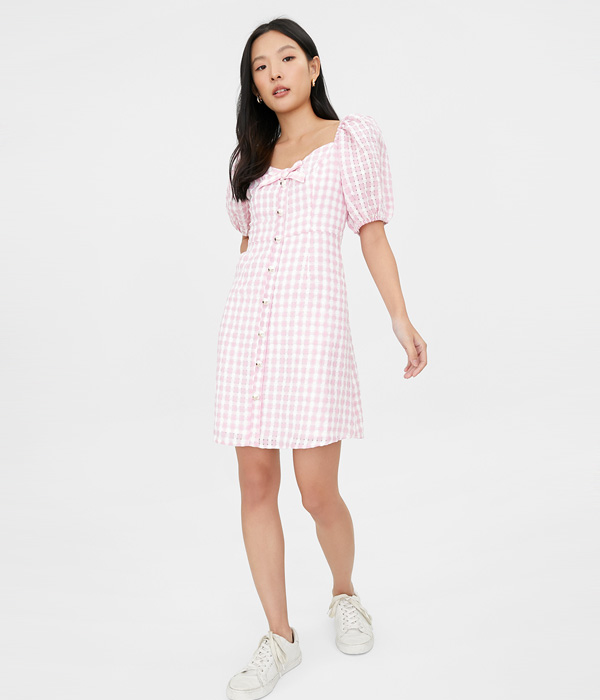 Pink Gingham Mini Dress ($64.90)
Other than white, the dress also comes in baby pink – just in case it's a Wednesday.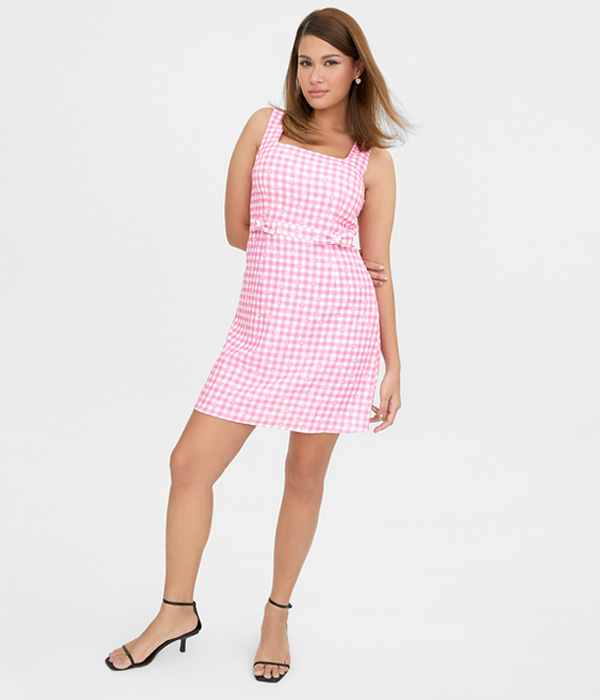 Sleeveless Logo Gingham Print Dress ($59.90)
This pink gingham dress has a square neckline and bows sewn onto the waist. While it's in a simple cut and shape, the structure and patterned design make this dress a total statement piece for you to wow on date night.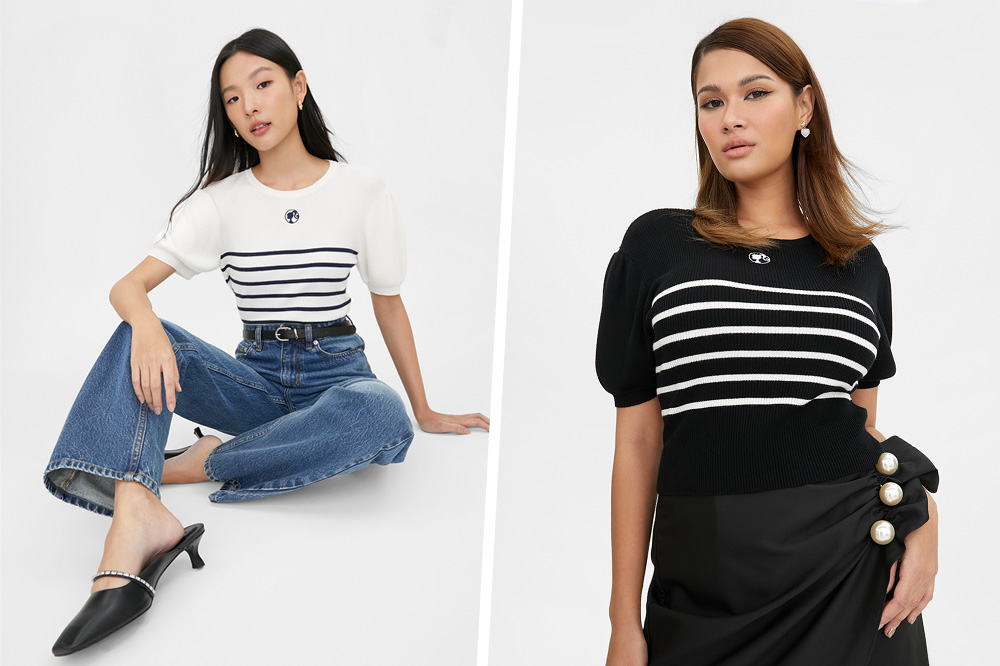 Striped Top ( $39.90)
You can never go wrong with a monochrome colour palette, and with the addition of stripes and puffed-up sleeves, this top is suitable as casualwear for a busy day at work. The top comes in either black or white for the base and is made of knitted fabric to keep you warm while you attend meetings.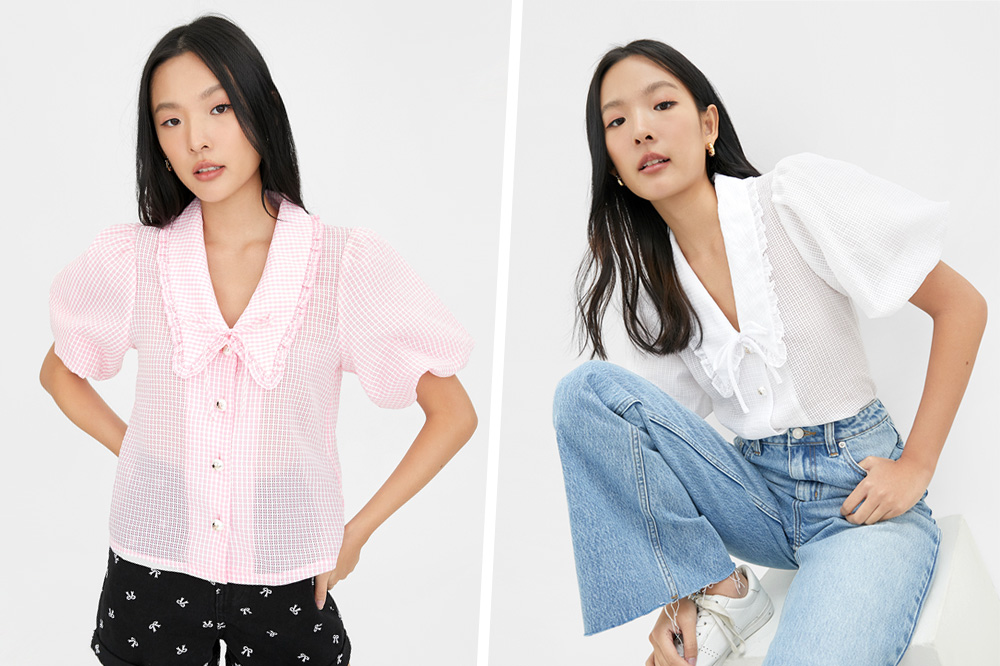 Gingham Puffed Sleeve Top ($44.90)
Peter Pan collars elevate almost any look – this specific top has a whimsical yet elegant air to it with the bell-shaped sleeves and ruched lining around the collar. You can get the top in either white or pink, both covered in subtle gingham prints all over.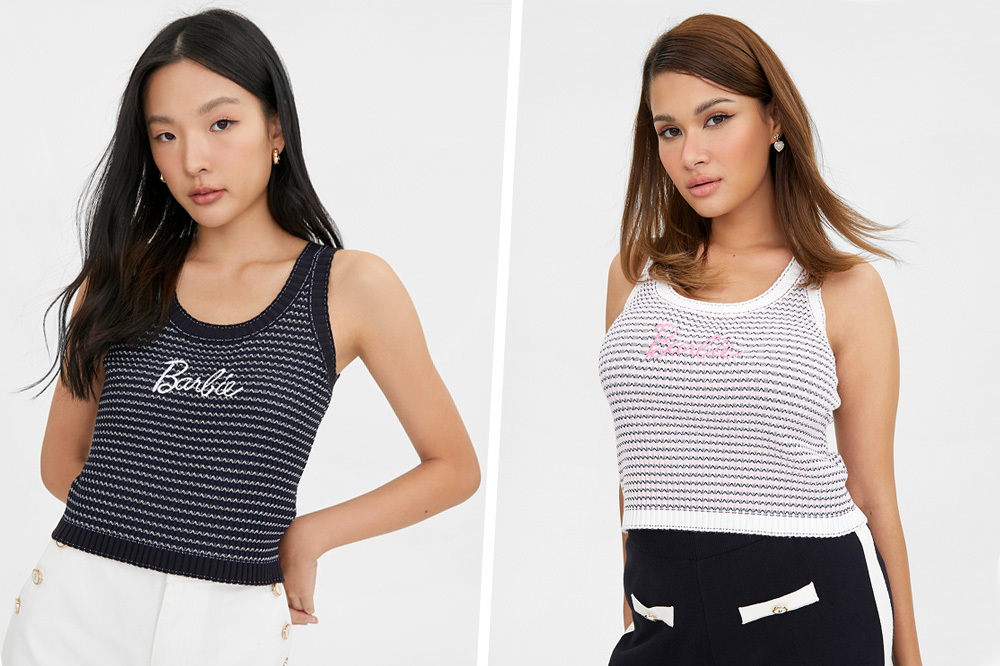 Embroidered Logo Top ($34.90)
What better way to beat the Singapore heat than by throwing on a tank top? These striped tanks have the word Barbie printed on the front with a textured lining around the edges of the shirt. For a cool Y2K look, you can even pair the tank with a low-waisted long, flowy skirt and platform sandals.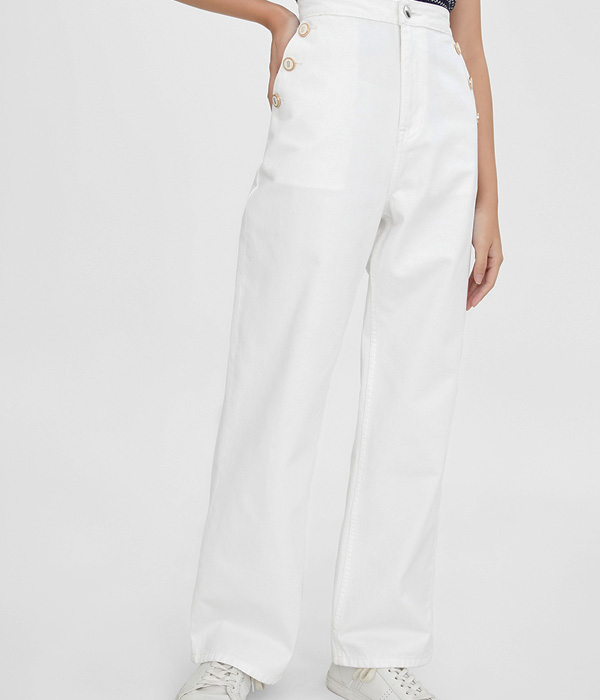 Side Logo Button Pants ($64.90)
White straight-cut pants can be paired with literally any top and have a certain alluring charm to them. These ones are high-waisted and have white and gold shank buttons on the pockets – you can go for an all-white outfit paired with pearl earrings for an elegant yet edgy look.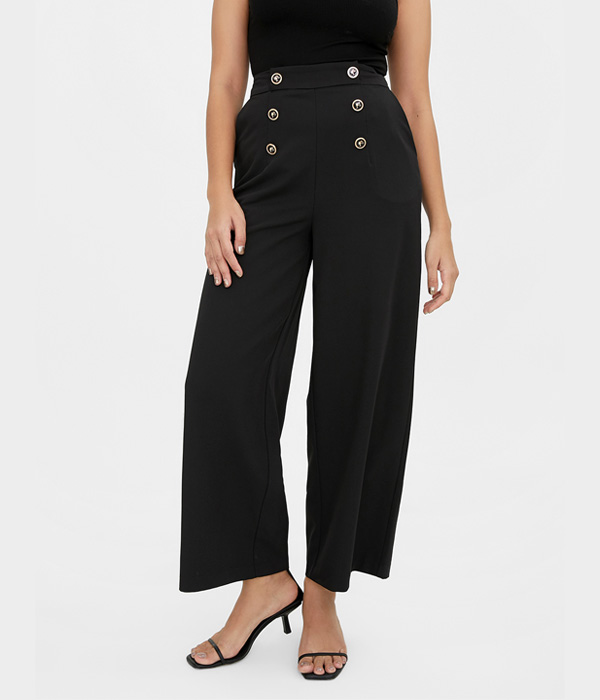 Black Logo Button Pants ($39.90)
In black, these double-breasted pants hug your hips in just the right manner while the flow-ier flared-out bottoms make your legs look nice and long. The pants can pass off as both casual or formal wear depending on how you choose to style them.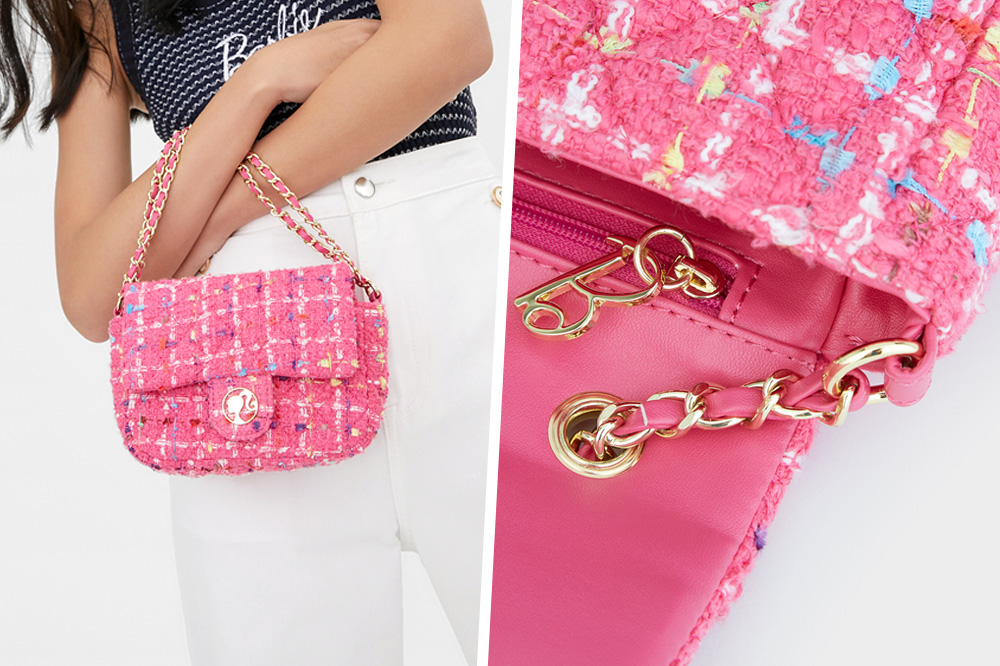 Pink Flap Bag ($59.90)
Aside from clothing, the collection also features a couple of accessories like this pink tweed purse with gold hardware. The adjustable chain allows you to wear it as a handbag, sling and even around your waist – depending on what best suits your OOTD. 
The Pomelo x Barbie Collection Will Allow You To Get All Dolled Up For Nights Out 
No matter what occasion, a splash of pink and shiny embellishments will help you achieve that sophisticated quality. All the items in the Pomelo x Barbie collection are now available in stores at 313@Somerset, NEX and JEM and will be on the Pomelo website from 13 December 2021. 
All images courtesy of Pomelo.
Also read:
The Pomelo x Harry Potter Collection Lets Potterheads Express Their Love For The Magical World