Quincy Hotel K-Drama Staycay
With overseas travel on the rise, some of us can't wait to book our next trip to Korea and meet our fave Korean oppa. But if you're on a budget, Quincy Hotel is bringing the fun Korea experience here to you instead. 
Introducing their Qool Weekend package inspired by K-dramas, now you can bring your yeobo on a 3D2N getaway with Korean food, photo booth opportunities and even a Hanbok experience. Who knows — with the romantic atmosphere in the air, your partner just might manifest into another version of the dashing Lee Jong Suk or adorable Park Bo Gum.
The package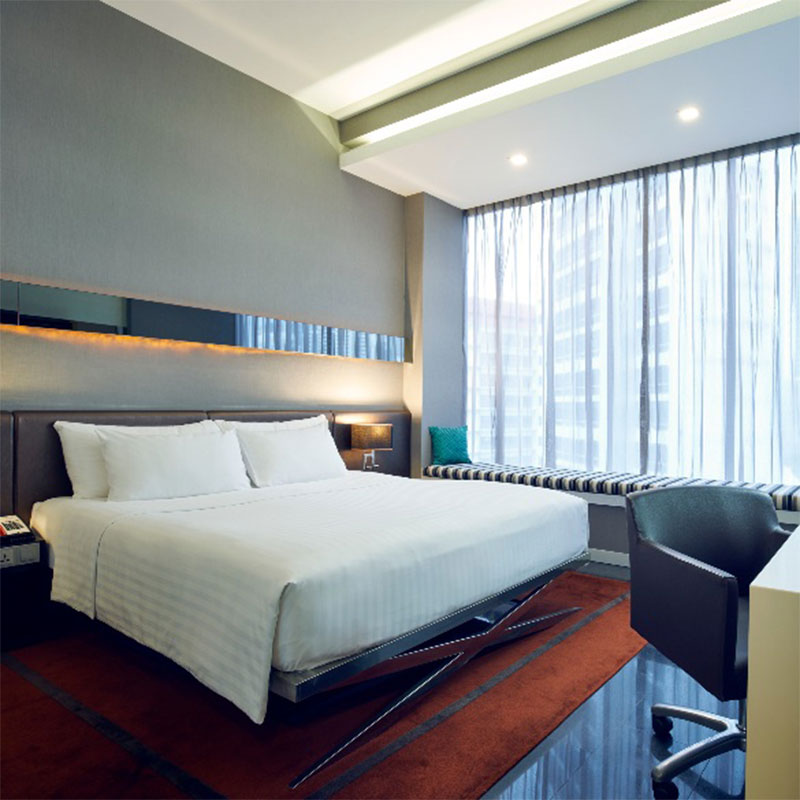 Source
From now until 5 February 2023 at $800 nett, guests can book the Qool Weekend package featuring Quincy Hotel's Deluxe Room. Upon entering, you'll be greeted with Korean-inspired drinks and snacks to munch on while waiting for a day of activities to begin.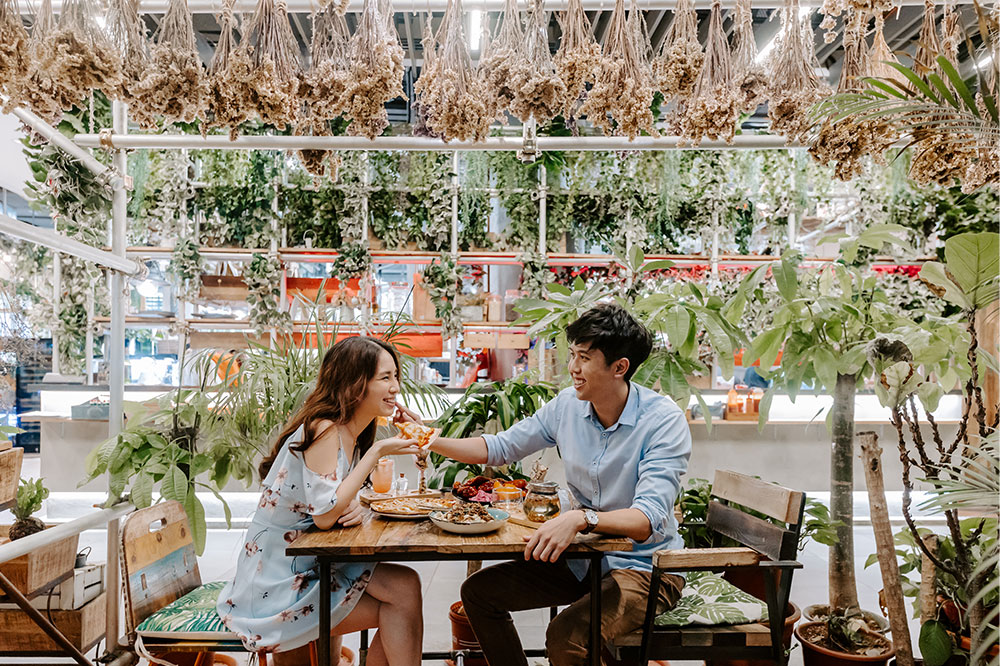 Image courtesy of Quincy Hotel
A botanical-themed cafe date awaits you and your partner at Walking on Sunshine in Orchard Central. Apart from snapping cute couple selfies, feast upon the Korean-Western dishes available, such as Bulgogi Beef Cream Fettuccine and Butter Garlic Prawn Pizza.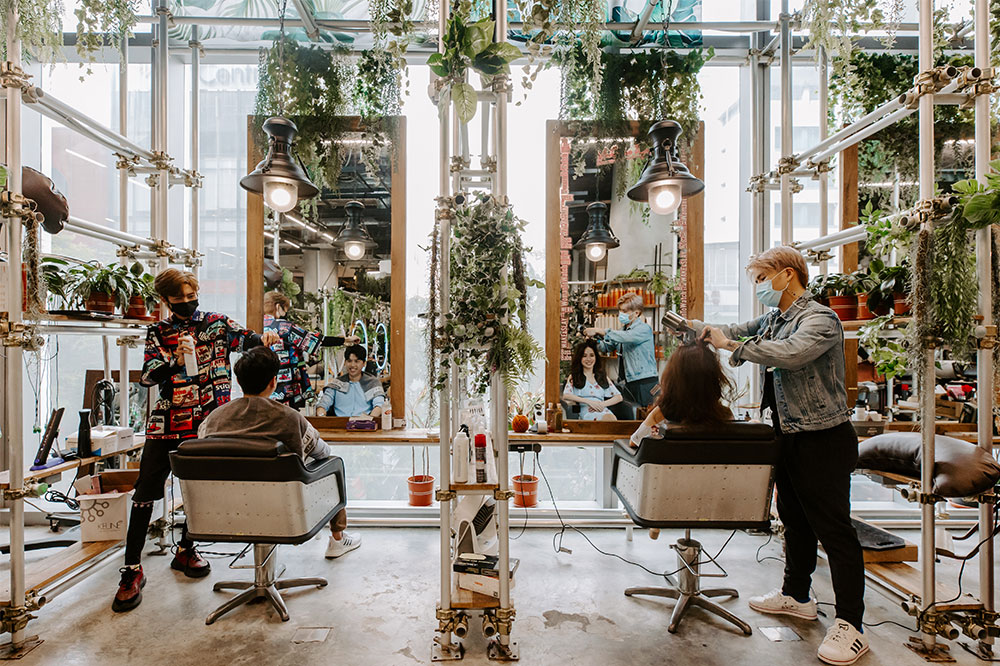 Image courtesy of Quincy Hotel
After a hearty brunch, pamper yourself and your hair with Walking on Sunshine's Wash and Blow Dry session. Here, you can imagine yourself as a K-pop idol preparing before a stage performance. BLACKPINK's Jennie, who? Inkigayo has a new competitor now.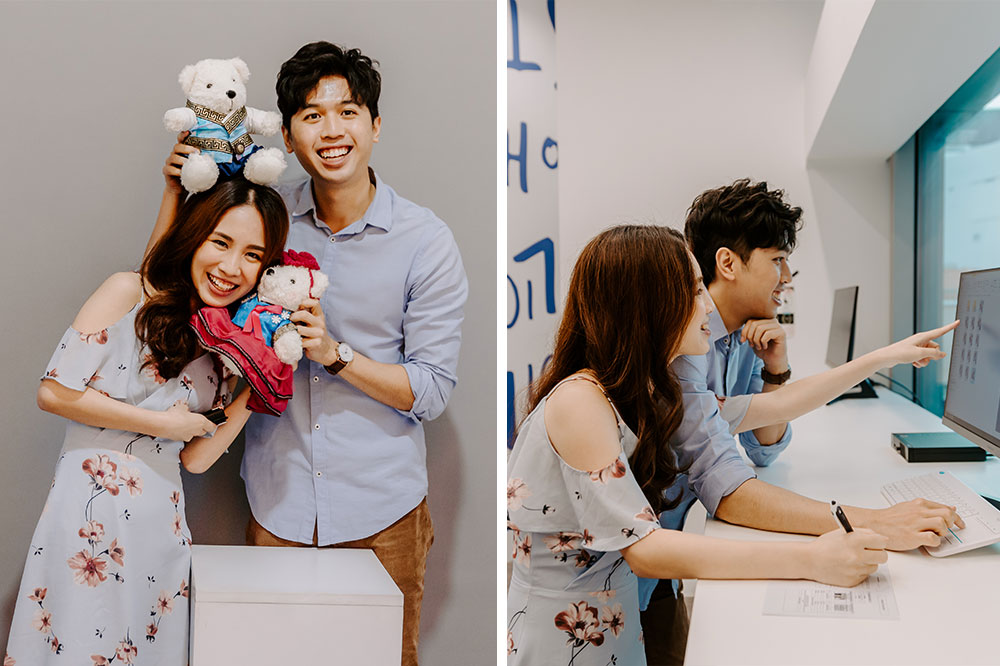 Images courtesy of Quincy Hotel
Head over to Photoholic, a self-photo studio, to snap memorable pictures after being dolled up. To make the date experience even more unique to its Korea theme, the studio provides adorable Hanbok-clad Quinn bears to use as props. 
From there, pick and choose your favourite shots before walking away with two 4R co-branded photo prints.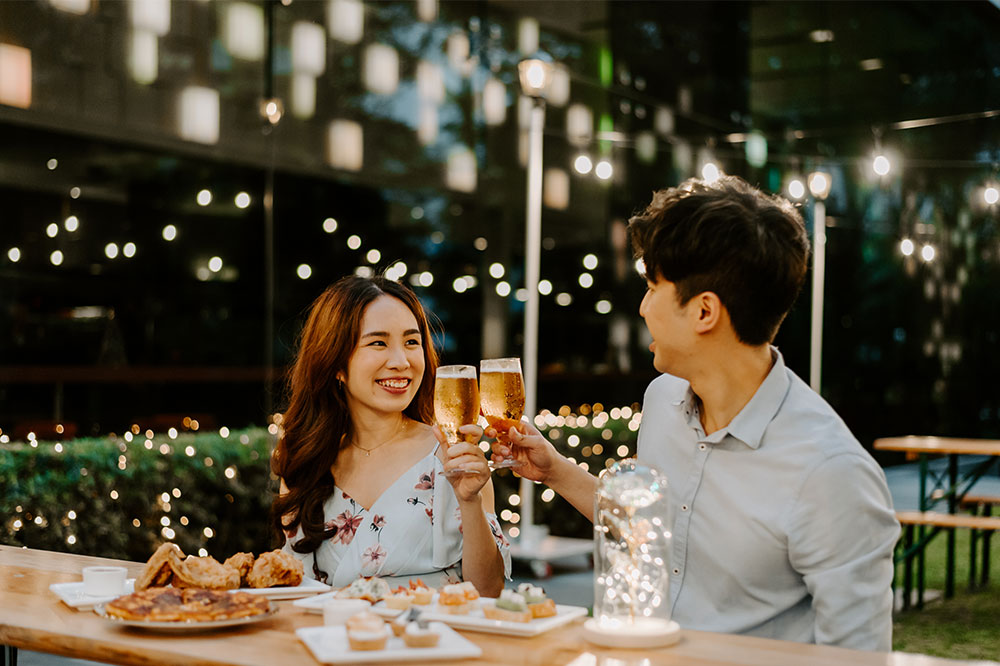 Image courtesy of Quincy Hotel
End off your night on a romantic note straight out of a K-drama scene at The Lawn, complete with a Chi-maek meal, aka chicken and beer in Korean. The highlight of the dinner is Quincy's picturesque fairy light-strewn outdoor space, leaving your date dazzling under the lights. 
The Korean meal includes a sharing platter of Korean fried chicken, kimchi pancake and refreshing cans of Hite beer. 
Not to worry if you had a little too much to drink — Quincy Hotel prioritises enjoying each moment at your own time and pace, so breakfast is available from 7am to as late as 3pm.
Hanbok experience
For illustration only
Source
Nothing ties the full Korean staycay experience together like donning matching Hanbok outfits with bae. Placed in the wardrobe of each hotel room, each guest can find a Hanbok to wear and freely take OOTD photos around the hotel.
Bonus tip: stand a chance to win a 3D2N staycay at Quincy Hotel Melbourne by posting your best pictures on Instagram and tagging @StayQuincy! This giveaway will be taking place from 22 August 2022 to 19 February 2023, so till then, you and your partner have lots of time to decide on the perfect pose.
Live Your K-Drama Dreams With Quincy Hotel's Unique Korea-Inspired Staycay
For those who want to save on the hassle of booking a flight ticket to Korea, Quincy Hotel's unique K-drama staycay will fulfil your dreams here. The Qool Weekend package and full itinerary can be booked on Quincy Hotel's website from 5 August 2022 to 5 February 2023. 
All stays are valid from 26 August 2022 to 12 February 2023. FYI, it's never too early to start planning for Valentine's Day. We also heard that there's an exclusive Valentine's Day special in February at $1,088 nett for a decorated room, sparkling wine and supersized Korean-inspired macarons. 
Cover images courtesy of Quincy Hotel.
Also read:
10 Hotels With Private Jacuzzis In Singapore From $184/Night For A Romantic Weekend With Bae