Shein Sex Toys
When it comes to fast fashion, Shein is a brand that comes to mind for many shopaholics due to the fashion giant's cheap and stylish products. While it may seem like Shein has literally everything from apparel to accessories, they're taking it up a notch with a new sex toy collection, featuring vibrators starting from just $3.
The collection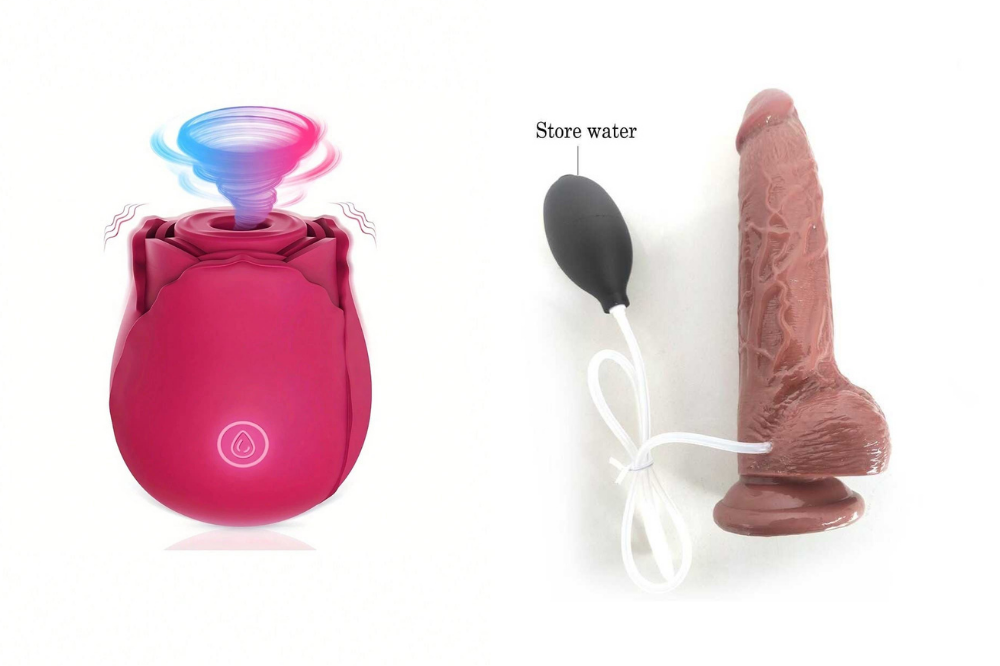 Source
One of the most popular sex toys from the collection is the Rose Design Vibrator (left), which has sold over 1,000 pieces according to Shein's website. It resembles the highly raved Rose Toy that was trending on TikTok earlier this year. 
But while the actual Rose Toy retails at €69.98 (~SGD$101.60), the Shein knock-off version is only USD$8.50 (~SGD$11.49).
Another notable sex toy from the collection is the Simulation Dildo (right) that includes a pump to store water and imitate the feeling of a male ejaculation. This realistic dildo even comes with veins along the sides, retailing at USD$11.90 (~SGD$16).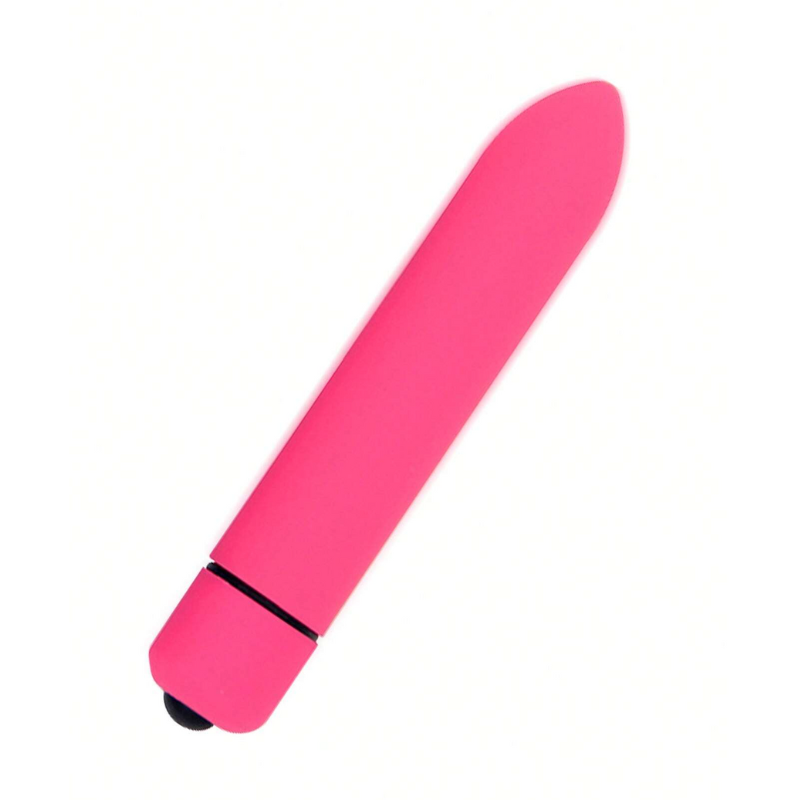 Source
The 10 Speed Mini Vibrator stunned many online users with its impossibly low price — USD$2.20 (~SGD$2.97). This small yet mighty device comes in only one size and requires one AAA battery to work its magic.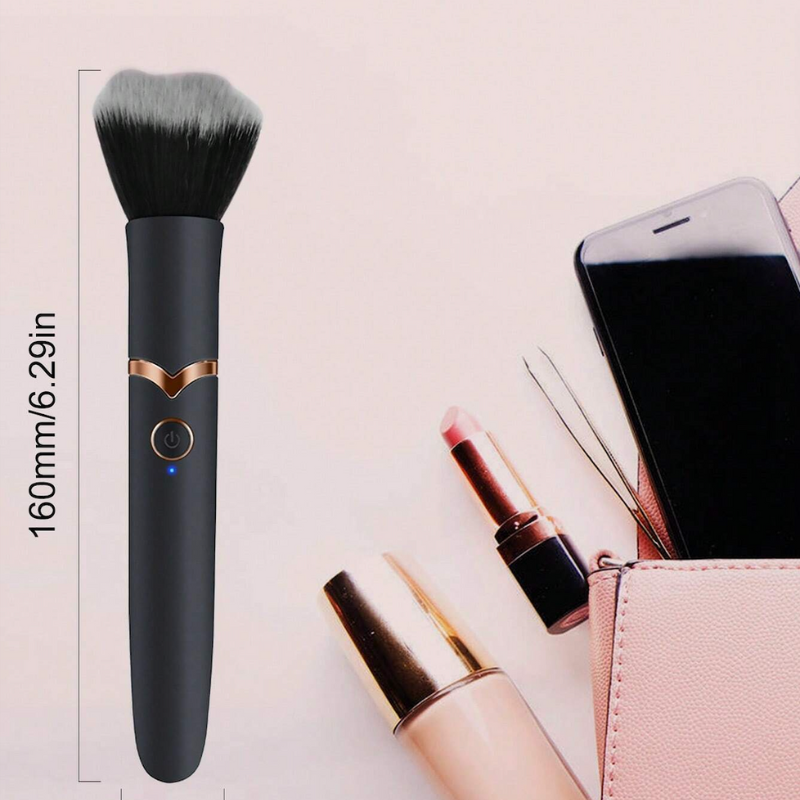 Source
Shein also offers a range of discreet sex toys such as this makeup brush disguised as a vibrator. It's another popular product that has been purchased over 1,000 times on Shein, with many praising its multi-purpose uses. It's retailing at USD$7.10 (~SGD$9.60).
Netizens' reactions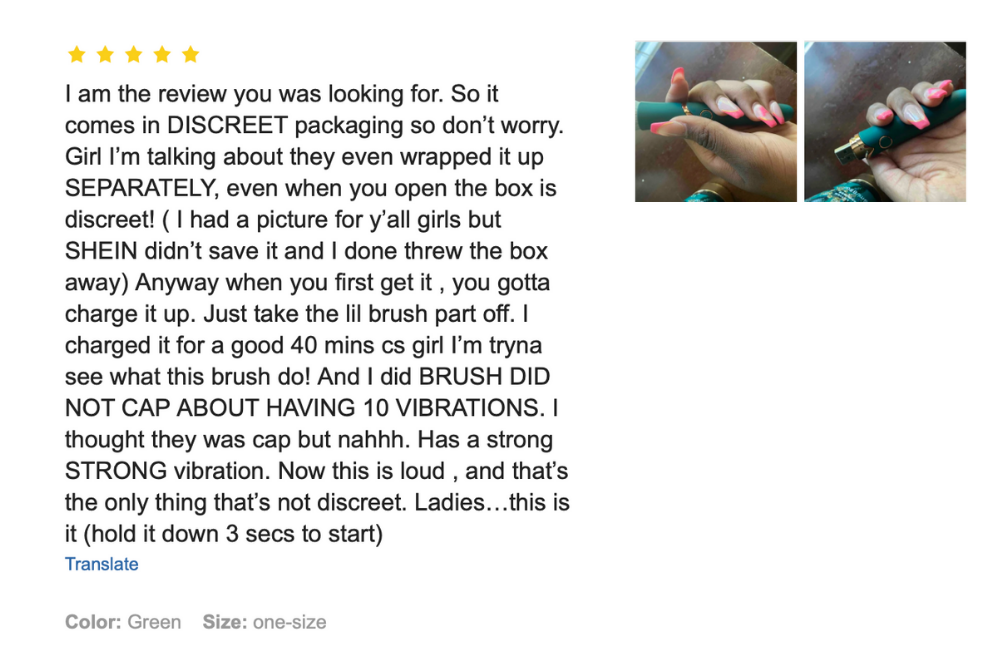 Source
Cheap sex toys that are also good? NGL, it's almost hard to believe. Yet, some buyers have positive reviews of the products on Shein's website. One user hyped up the makeup brush vibrator, claiming that the product certainly "did not cap about 10 vibrations".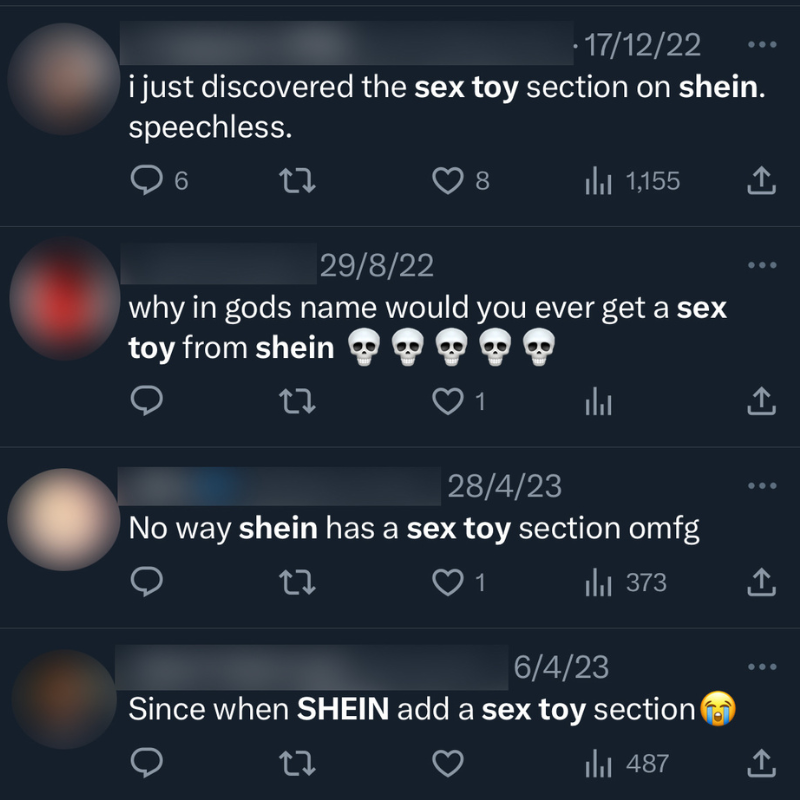 Source
However, a large number of netizens were also horrified by the discovery of Shein's sex toys. This is especially since the fashion brand has had numerous controversies of its poor-quality products. Many Twitter users were sceptical on whether the sex toys were legit or not.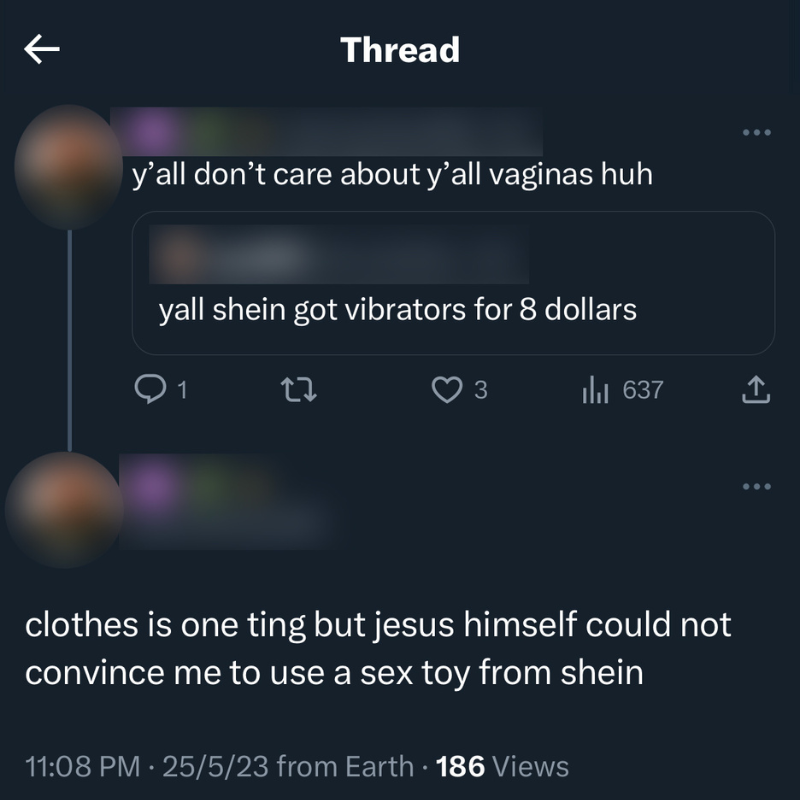 Source
A Twitter user even went as far as to say "clothes is one thing, but Jesus himself could not convince me to use a sex toy from Shein", warning other users of the dangerous consequences of purchasing cheap sex toys online.
Shein's Sex Toy Collection Has Netizens Doubting If They Are Really Safe To Use
The full sex toy collection is only available on Shein's US website for now. While we're not sure if the collection will make its way to Singapore soon, interested buyers should also be wary of the potential risks of purchasing these products. 
Sex toys are subject to wear and tear, and many of them also require the user to insert them into their private parts. As such, it's recommended to purchase high quality sex toys from established websites instead. 
Also read:
17 Wearable Sex Toys For Him & Her To Up The Kink Factor, Including Stimulation Rings & Nipple Clamps