SK Jewellery Mahjong Set
In the midst of all the Chinese New Year festivities, it's no surprise to open Instagram and be greeted with stories of our friends flexing their winning mahjong hand. To double up the huat this new year, SK Jewellery now has a 999 pure gold mahjong set that comes with poker chips and an exclusive red case.
The mahjong set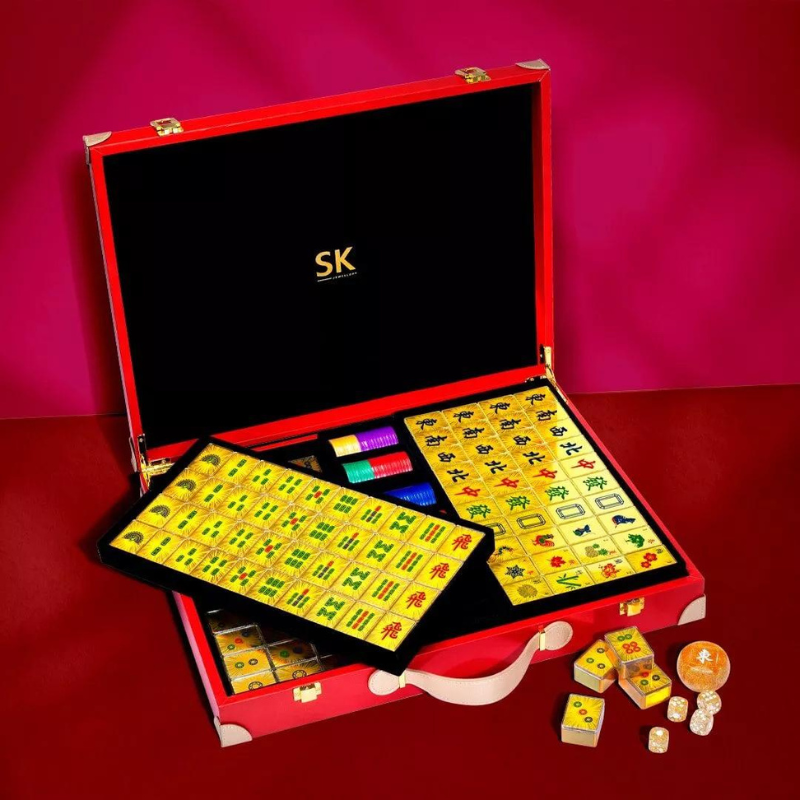 The full mahjong set consists of 156 mahjong tiles, tokens and dice — it's pretty much everything you need to get your game going. It also comes in an exclusive SK Jewellery mahjong case decked in red to welcome the auspicious new year.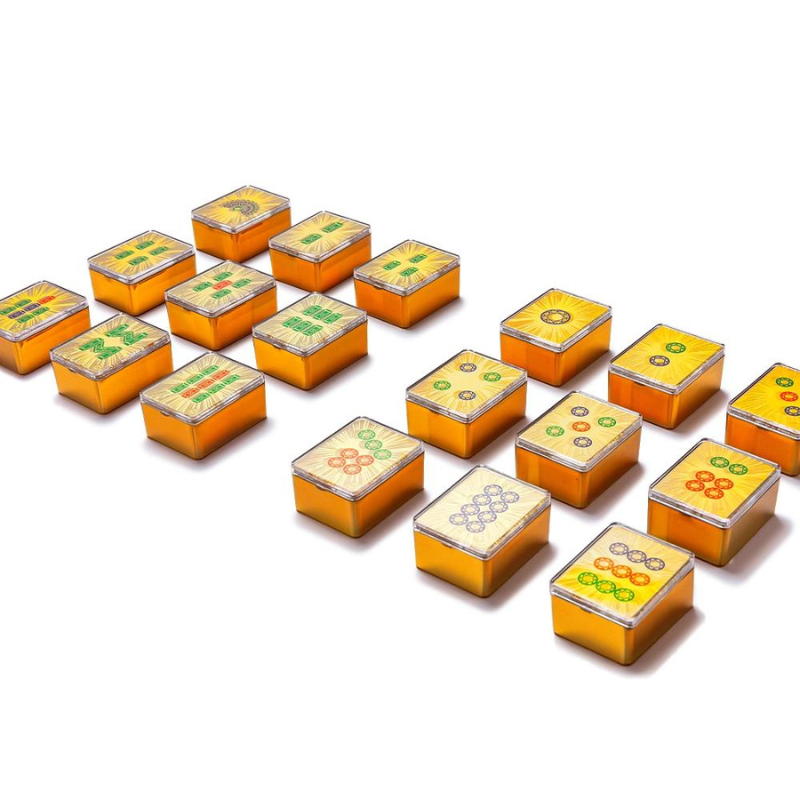 Each mahjong tile is made with 999 pure gold, aka the purest form of gold. When playing with these tiles, make sure not to "pong" too loudly to prevent unwanted scratches on the expensive gold bars.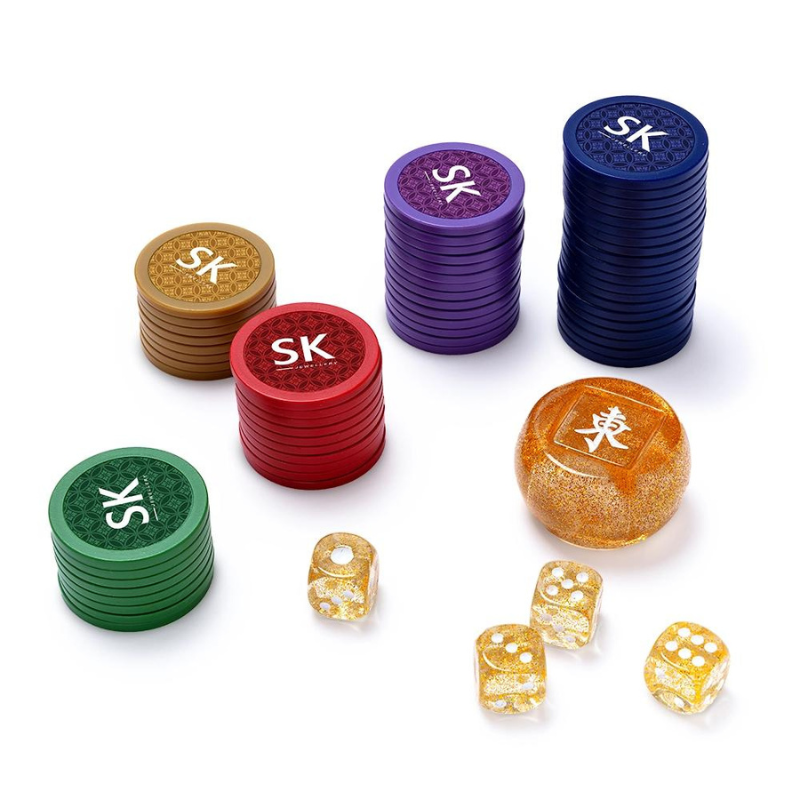 Keep track of your winnings with the poker chips that are included in this set, available in different colours and embellished with SK Jewellery's logo. There's also a mahjong wind indicator and dice that come in matching shiny gold hues.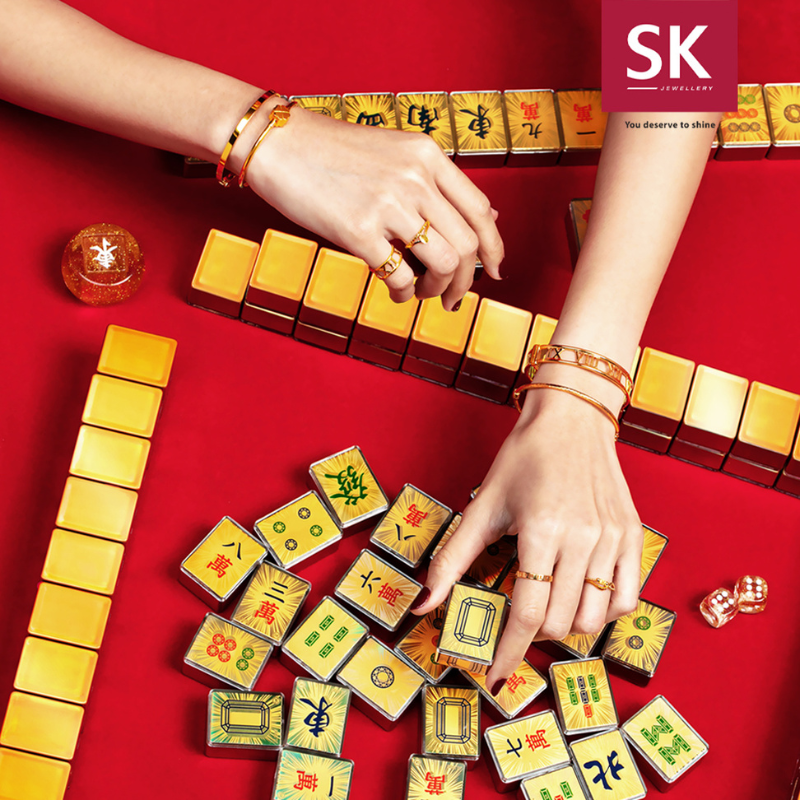 There's no need to worry about the mahjong tiles being too heavy for your dry swimming sessions — each gold bar weighs only 0.1 gram and can be played just like any typical mahjong set.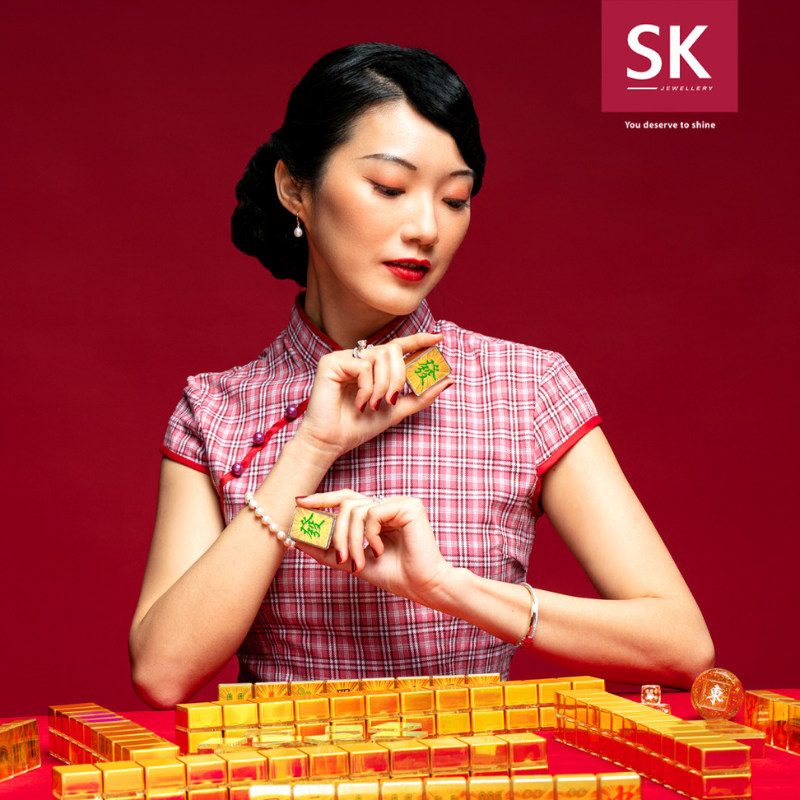 If the gold tiles are too precious to play often, feel free to use them as props and strike a pose with your favourite tiles to zhng up your CNY OOTD photos. The SK Jewellery mahjong set retails at $8,388 and is only available for store collection.
999 Pure Gold Thirteen Wonders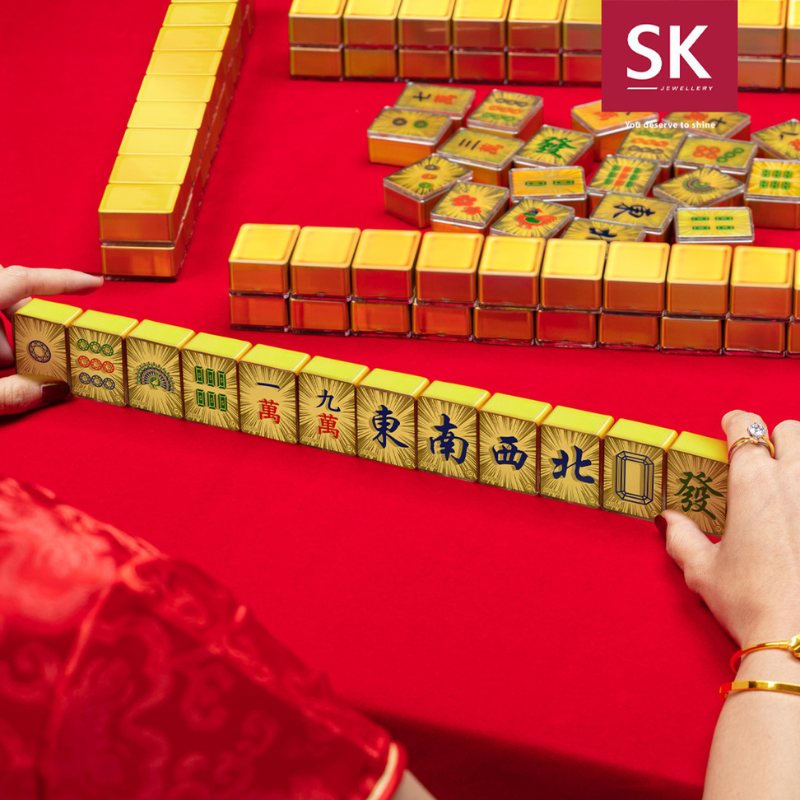 For those who want to manifest good luck for the new year, you can also purchase a set of thirteen wonders tiles separately at $1,388. Commonly known as shi san yao, a rare winning hand, this set of gold bars serve as a fun gift for mahjong fans to display in their homes.
Usher In Good Luck For The New Year With SK Jewellery's 999 Pure Gold Mahjong Set
Despite Chinese New Year being a 15-day festival, it's safe to say that Singaporeans play the game all year round. There's no such thing as having too many mahjong sets when your go-to kakis are ready to play anytime and anywhere. The 999 pure gold mahjong set is now available to purchase on SK Jewellery's website.
All images courtesy of SK Jewellery.
Also read:
You Can Now Serve Cold Drinks With Mahjong Ice Cubes To Ensure Your Kakis Stay Hydrated