Splurge Of The Month March 2021
Sometimes, you don't need a reason for everything. If buying a new outfit, accessory or tech gadget brings you unexplainable joy, there's nothing wrong with dropping some of your hard-earned cash on a well-deserved splurge every once in a while. We asked some familiar faces from the worlds of music, fashion, beauty and social media to show us some of their favourite purchases of March 2021.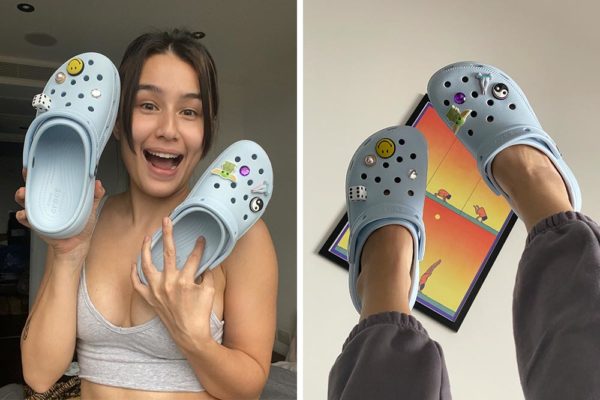 Splurge of the month: Platform Clog Crocs from Crocs
Cost: ~$65 inclusive of Jibbitz
"My favourite splurge of the month would be my platform sky blue Crocs! It was the Drew x Crocs launch that prompted me to check out the Crocs website. I also saw them on other celebs like Emma Chamberlain. [The shoes] have made walking around so comfortable. And the Jibbitz just make it so adorable and personable!"
2. Sandra Riley Tang, @rriley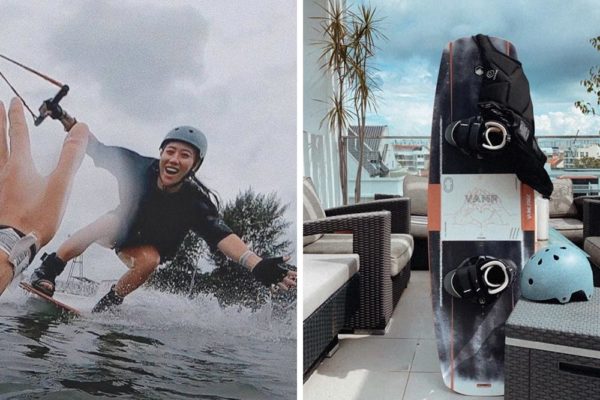 Splurge of the month: 50-hour wakeboarding session pass from Singapore Wake Park
Cost: $1,000
"I bought a 50-hour pass that I share with my friends for $1,000. All my gear (wakeboard, bindings, life vest and helmet) also cost about $1,000++. I bought them when I first started wakeboarding last year. I knew it was something I wanted to invest my time in to get better at the sport. Being at the wake park is my own little escape and it challenges me to do the things I'm scared of."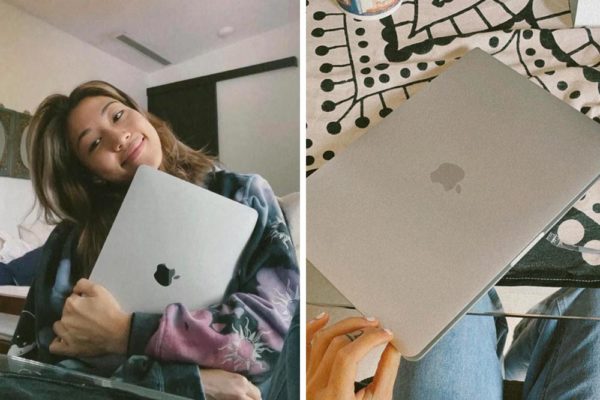 Splurge of the month: 13-inch MacBook Pro from Apple
Cost: ~$3,000
"It was about time to get a new laptop. And sometimes when I move into new phases, it's nice to get a 'fresh start'. I have a lot more internal memory space to run new software that I've been meaning to try, and it's great as an extension of my mental space."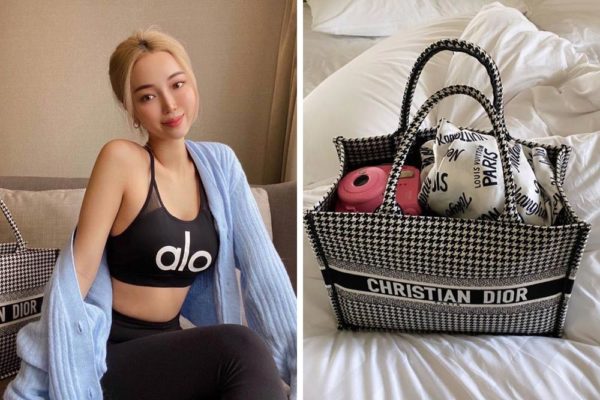 Splurge of the month: Book Tote from Dior
Cost: $4,500
"I needed a big bag because most of my bags are tiny. [This] was just the perfect design and quality! Even looking at it makes me happy. It's hand embroidered (according to the sales assistant at Dior) so I really admire the handiwork. And, I love that [the] houndstooth [pattern] in black and white goes with almost everything."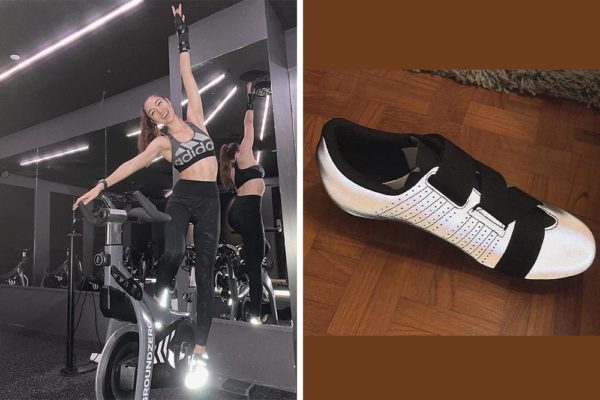 Splurge of the month: Spin shoes
Cost: ~$200
"I bought my first pair of spin shoes! They're reflective, so they're subtle at times but extra AF [at] others. I bought it from a cycling equipment store that my dad goes to a lot (he's a triathlete so he does lots of road cycling).  
It was to mark a special milestone of completing training and becoming a qualified spin instructor—a hobby of mine that I'm so excited to take to the next level and share with others. 
[It] makes me super happy that I now have my own pair of shoes that is uniquely me (in the studio, at least). There was nothing wrong with using the studio's spin shoes, but I had been wanting to buy a pair of my own for a while now but never had a milestone to commemorate it with until now."
Also read: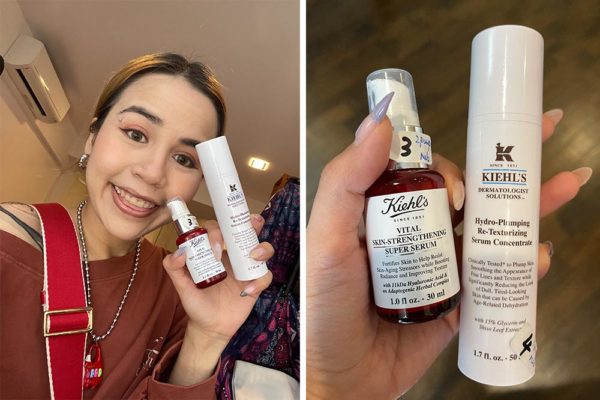 Splurge of the month: Vital Skin-strengthening Super Serum and Hydro-plumping Re-texturizing Serum Concentrate from Kiehl's
Cost: ~$150
"At the start of March, I randomly walked into Kiehl's because my friend was stocking up on her face wash and I realised I'd neglected my skincare for the past year due to laziness. I asked the staff, "Can you help me look less tired and dead all the time?" She suggested 2 products: one to help correct signs of ageing and one for hydration. 
I spent $150 without thinking twice. I'm trying to be religious in using the items and giving them a shot. It beats having zero skincare at all.
Also, the girl was so nice. She gave me a whole bunch of testers for every step of skincare and labelled which I should use first, from step 1 to 6. Customer service on point."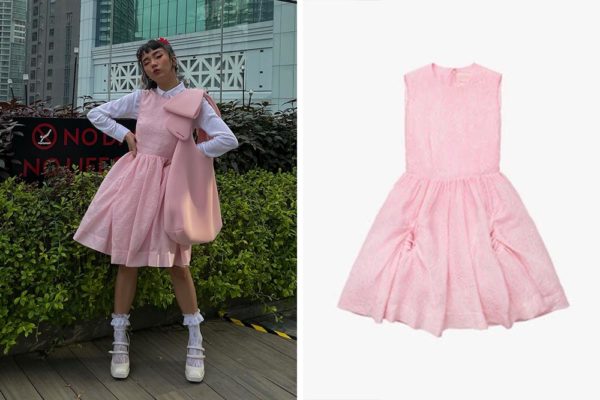 Splurge of the month: Dress from Simone Rocha x H&M
Cost: RM$500 (~S$162)
"I don't usually shop, but my recent [splurge] is pieces from HM x Simone Rocha. I'm always a fan of HM collaborations and it's no exception for this collection. It makes designer pieces even more approachable and reasonably priced.
It's a must to keep at least a piece from Simone Rocha in my wardrobe too. Although people may think it's not as functional as our daily wear, I like how it sits nicely and loud in my wardrobe. I'm happy with my fluffy and romantic pieces!"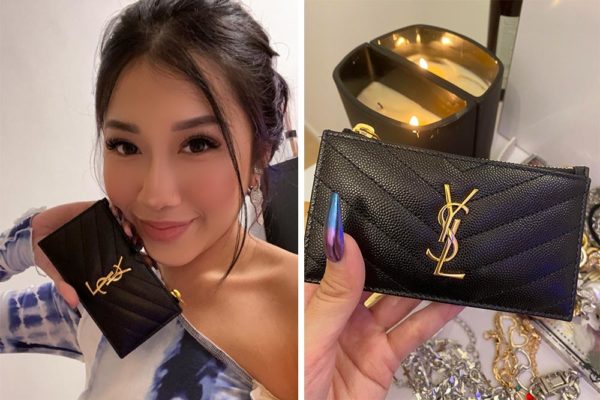 Splurge of the month: Wallet from Yves Saint Laurent
Cost: ~$500
"Honestly, my heart aches to buy myself expensive items so this is really not the norm. But I used my previous wallet for 3 years, [so] it was time to get a new one.  
Everyone needs a wallet and since I need it for everyday use and waited so long to buy it, I told myself it was okay to get one a little on the pricier side. When you grow up and earn your own money, you appreciate the things you buy so much more!"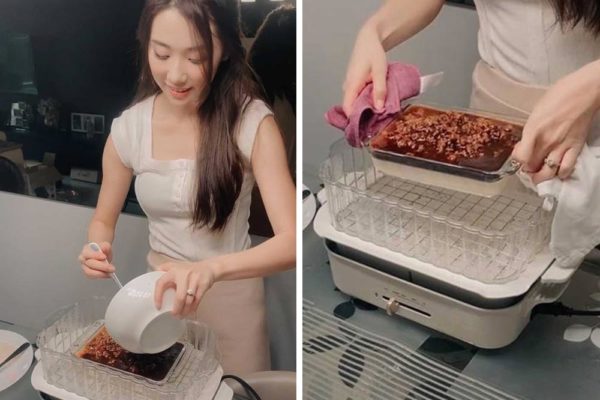 Splurge of the month: Split Hot Pot and Compact Double Steamer Rack from Bruno
Cost: ~$123
"I already own the Bruno hotplate and I've been wanting to buy more attachments to maximise its utility. These days, I've also been shopping for furniture and appliances for my new house as it's going to be ready in the next few months!
I've since used it once, and it's very simple and easy [to use]. Being small and compact, it feeds 2 to 3 pax well with minimal mess and cleaning. I also recently cooked for my team of girls for the first time because I was too eager to unbox it! It gave us so much more bonding time."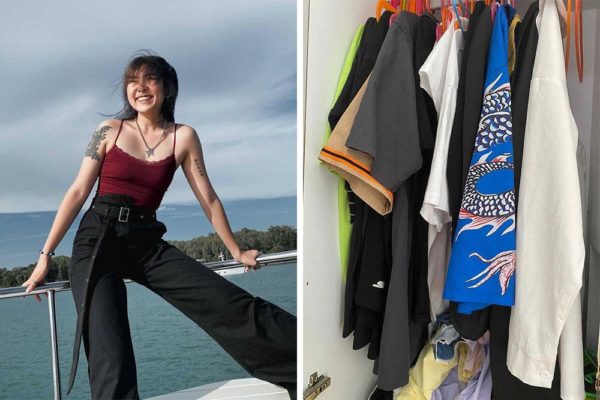 Splurge of the month: Clothes from TEMT
Cost: ~$200
"This month, I splurged on TEMT items! Everything was literally 50% off. I bought so many things. 
My favourite was this camisole lace top, [which] I got in both black and red. I've been wanting to find tank tops that fit well and are comfy to wear as well. Many tank tops are of awkward lengths and don't fit so well on me. However, this one compliments my body type and I just had to get it. I can match it with blazers, denim jackets, overalls, basically anything! It's a super versatile and basic piece, and it's affordable."
These Influencers' Splurge Of The Month Can Inspire Your Next Shopping Purchase
Get inspired by these fun purchases and indulge yourself in a bit of retail therapy. Whether it's a necessity or something that just makes you happy, treating yourself to a new item is the self-care you need once in a while.
All photos courtesy of interviewees.
Also read: