Super Mario Loungewear
Picture this: a cool rainy night, you've got your gaming console in hand, the couch is feeling extra cosy and to top it all off, you're dressed in your comfiest pair of sweats. Now, to make your nua day even better, why not consider this Super Mario loungewear which includes a range of extra soft apparel. 
The collection is by the brand Gelato Pique, and features a galore of fluffy clothing like hoodies, sweaters and bedroom slippers all inspired by characters from the classic video game series, Super Mario. Time to sit back, relax and enjoy some "Mario Time!". 
Hoodie sets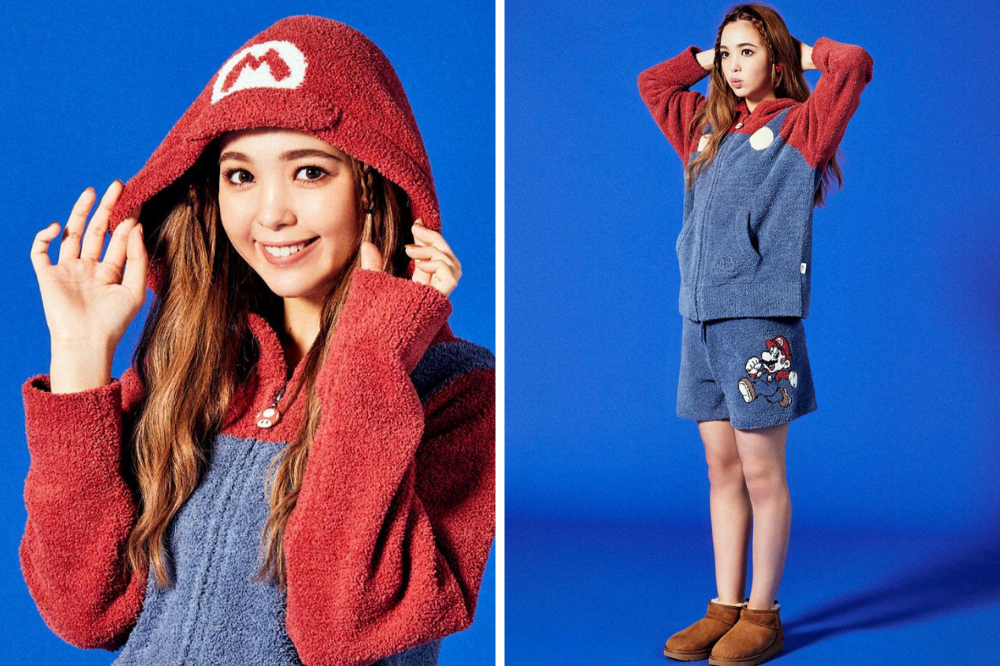 This first set is themed to resemble Mario's iconic overalls and red long-sleeve combo. The top is a zip-up jacket with a hood that has the letter "M" printed on in white. The combo includes blue sweat shorts with Mario himself sewn onto the side. 
Dressed as the main man of the game, it's hard to resist uttering the phrase, "It's a-me, Mario" during your downtime. 
The Mario hoodie & shorts set is priced at $149.30 USD (~S$200.89).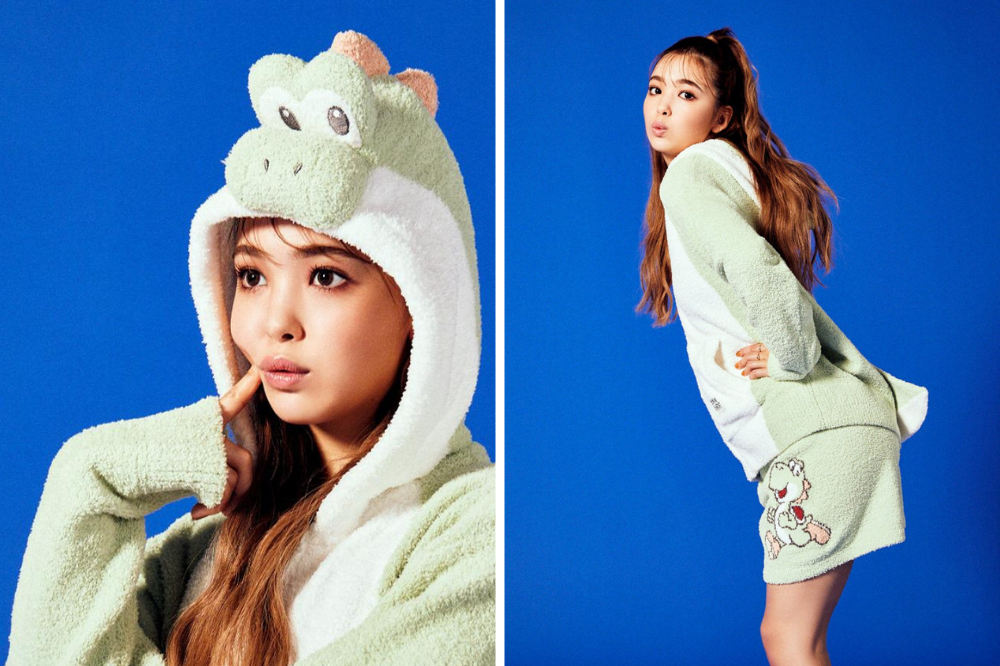 Yoshi like? This next set is also a hoodie and shorts combo. The hood of the top is perfect if you're considering dressing up like the little green fella for Halloween this year. Otherwise, the soft material used for both the hoodie and shorts makes it a fitting outfit for your next nap session of the day. 
What's more, the hoodie even has its very own dino-tail attached. 
The Yoshi hoodie & shorts set is priced at $149.30 (~S$200.89).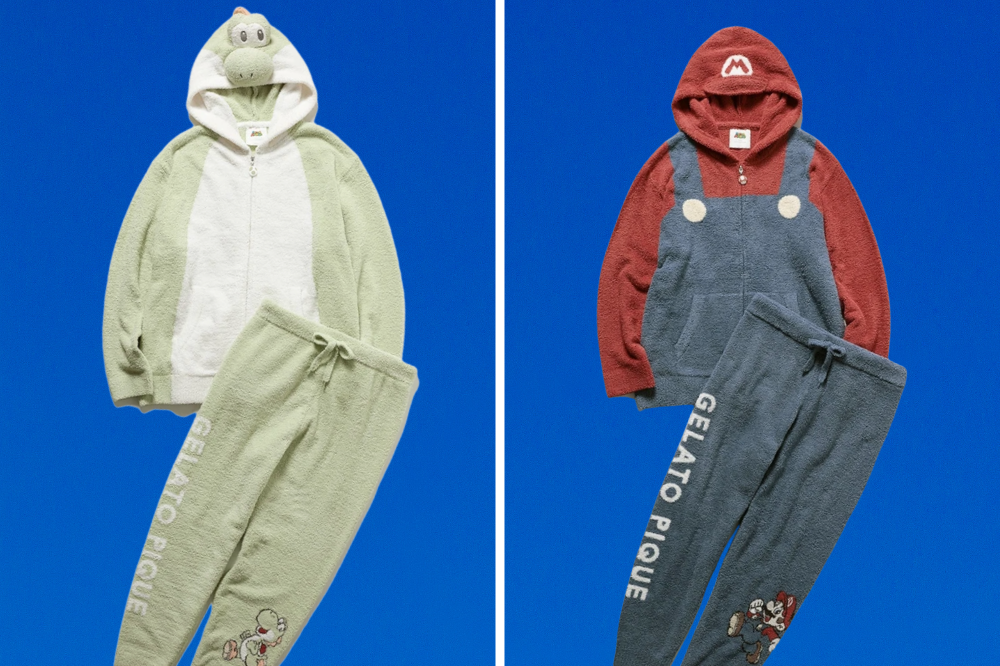 If the weather outside is feeling extra chilly, you can even consider the pants version of the 2 sets. While the hoodies are identical to the previous sets, the long sweat pants included have a drawstring at the waist, and either Yoshi or Mario printed on the pant leg.
The hoodie & long pants set is priced at $189.40 USD (~S$254.85). 
Cardigans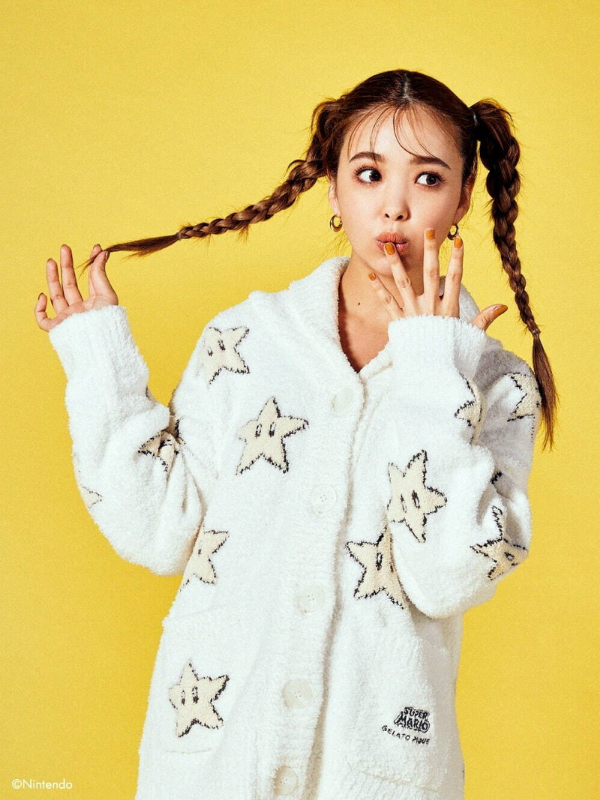 There's a reason why oversized grandma-inspired cardigans have come back in trend – they're both comfy and stylish at the same time. This white sweater, for example, has Luma the star printed all over with chunky buttons on the front – perfect to bring along to class or work where they blast the aircon a little too much. 
The Luma Cardigan is priced at $95.80 (~S$128.90).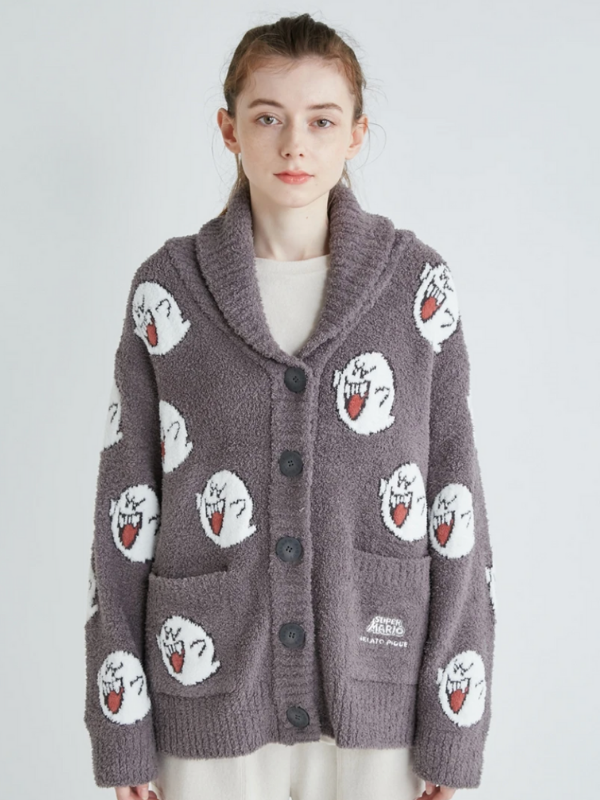 The next cardigan is in a brown-mauve colour and has Boo prints all over – a unique way to add some spirit to your wardrobe. 
The Boo cardigan is priced at $95.80 (~S$128.90).
Jacquard sweater sets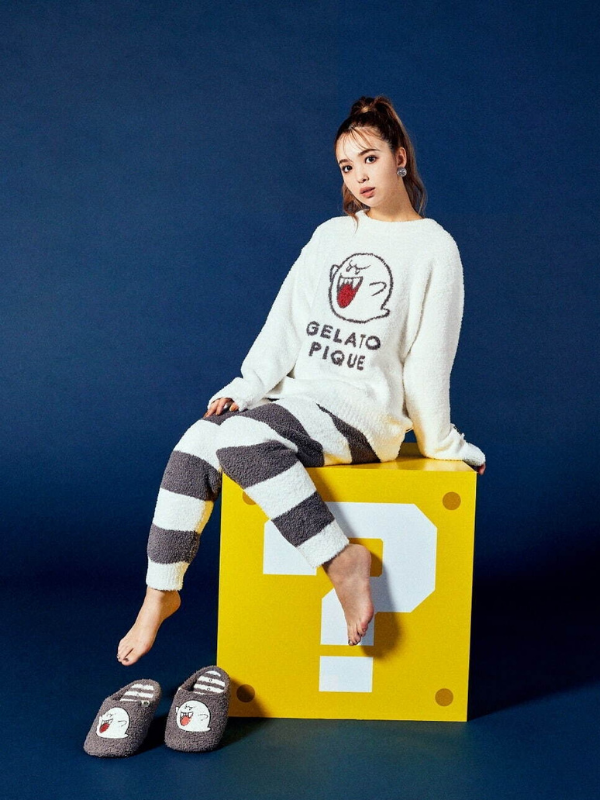 Another fluffy feature in this collection are these jacquard sweater sets with striped sweatpants and a sweater top.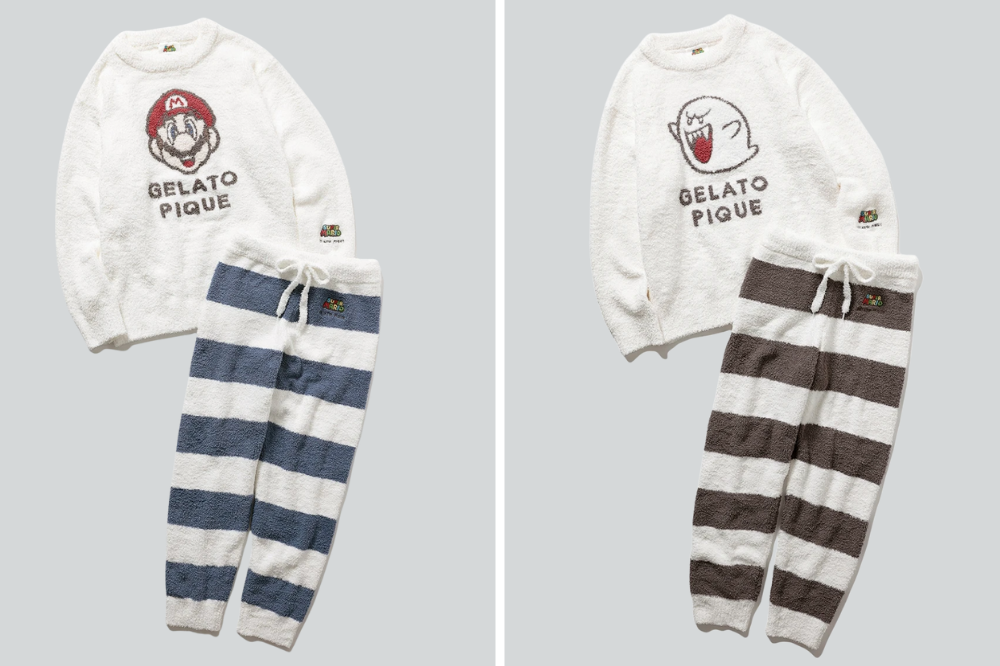 There are 4 different design options, all of which have different characters' faces from the franchise printed on the white top. The first 2 feature Mario and Boo. 
While the Mario set has blue striped bottoms, the Boo set includes brown striped versions of the pants.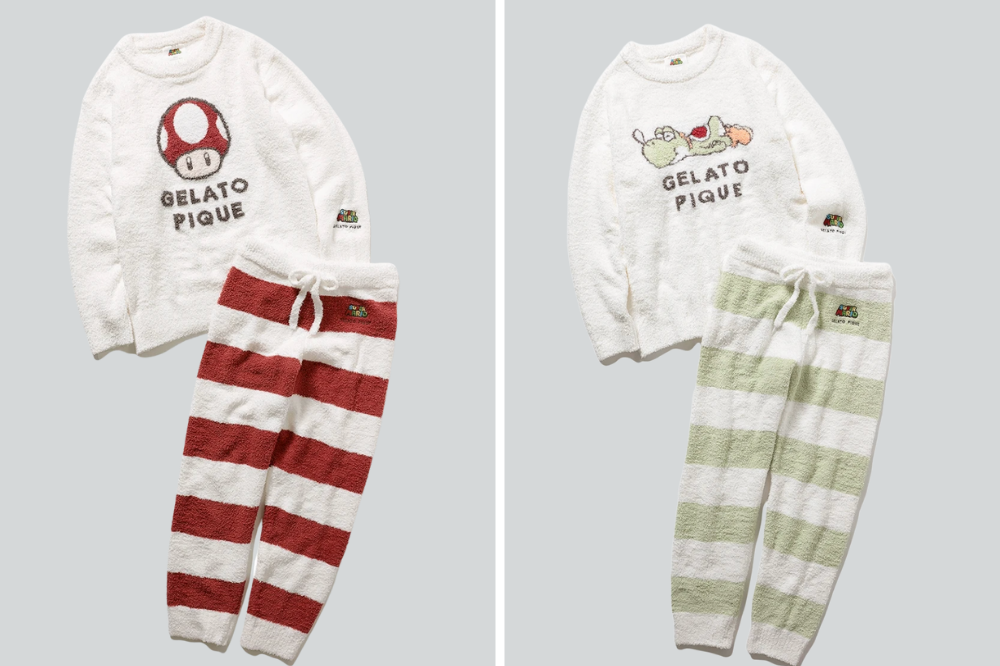 The Super Mushroom version has red striped pants and finally, the Yoshi version is in green, of course. All the sweatpants have an adjustable waistband so even if you've been snacking all day, you won't have to compromise your comfort. 
The jacquard sweater sets are all priced at $154.70 (~S$208.16). 
Yoshi pattern sets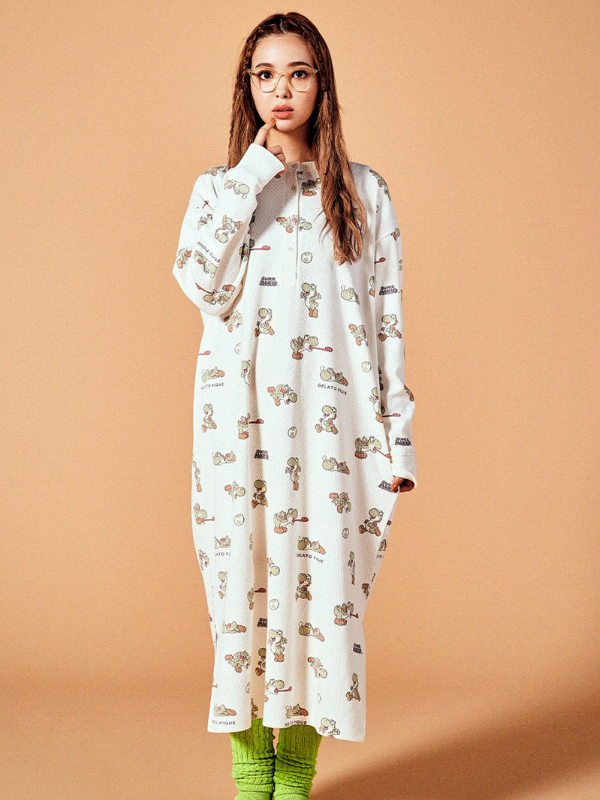 While most of us resort to old class T-shirts as PJs at home while WFH, why not switch them up with this patterned Yoshi dress. In a cut similar to old-school pajamas, this long-sleeved dress has Yoshi designs all over and comes in an off-white colour. 
The Yoshi patterned dress is priced at $90.60 USD (~S$121.91).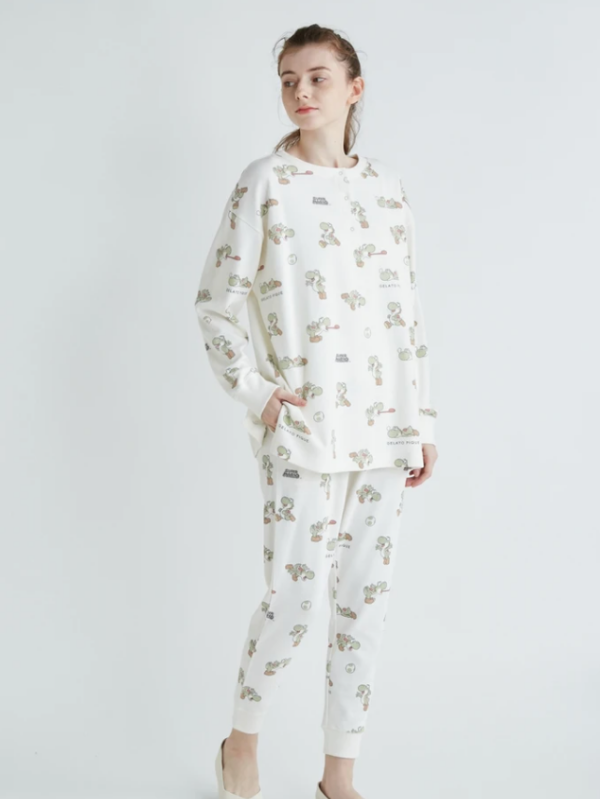 Alternatively, the same pattern can be seen on this pullover and pair of sweatpants – so if dresses aren't your style, you can still rock the design in a set that's just as comfortable. 
The Yoshi pattern pants are priced at $71.80 (~S$112.76) while the pullover is $83.80 (~S$96.61). 
Bedroom slippers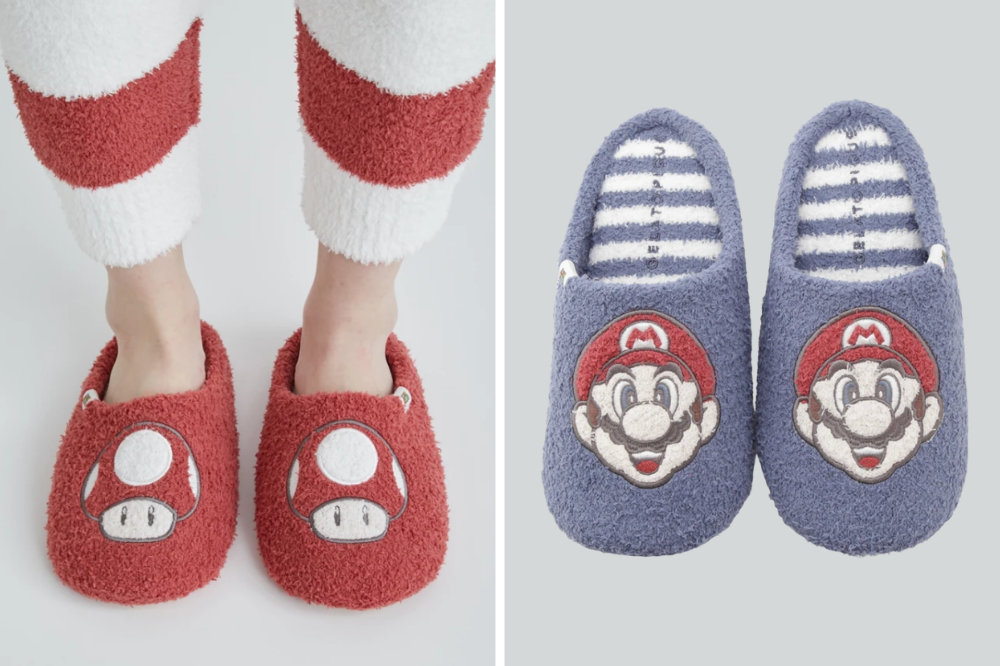 Wearing bedroom slippers takes your comfort at home to new heights – these Super Mario versions are made to be as light and fluffy as possible, so you can laze around while pampering your feet. 
The slip-ons come in 4 designs – Super Mushroom red, Mario blue, Boo brown and Yoshi green.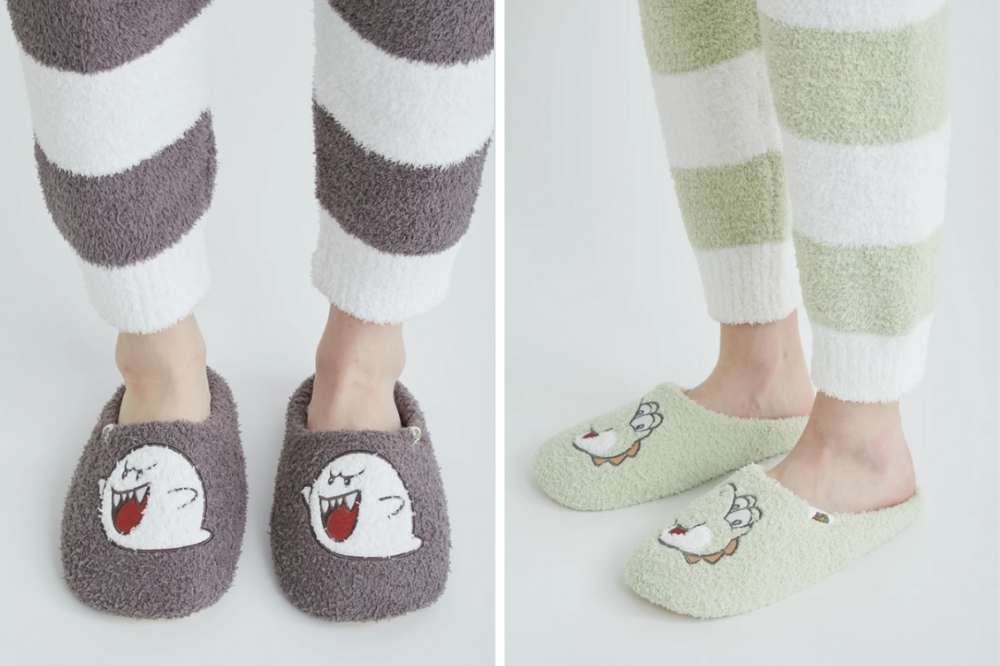 The bedroom slippers are priced at $45.20 (~S$60.82) each. 
T-shirts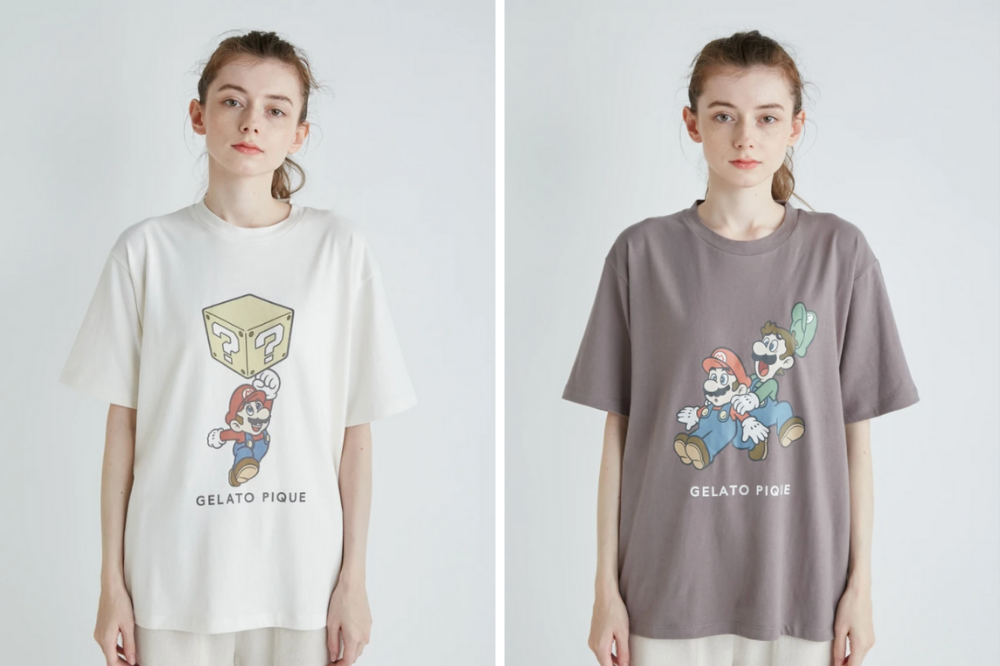 Lastly, because some days in Singapore are just too hot for knitwear, these loose-cut tees should suffice as nua-uniform.
The T-shirts come in either white with Mario printed on the front, or in brown with the moustache-brother duo illustrated on. 
The T-shirts are priced at $60 USD (~S$80.73) each. 
This Super Mario Loungewear Collection Will Leave You All Cosied Up For A Day In Bed  
All the Super Mario loungewear can be found on Gelato Pique's website which doesn't ship to Singapore yet. In the meantime, while you're checking your calendar for the next full day of binge-watching shows you have planned, why not take a peek at the Netflix loungewear collection. 
After all, who says you can't nap the whole day and look good doing it too. 
All images courtesy of Pique Gelato. 
Also read:
Puma x Animal Crossing Has Sneakers & Clothes So You Can Dress Like Your Game Character IRL