Tammy Tay Started Out With A Blog
Tammy Tay is one of the original influencers of Singapore.
Following links from her blogskins to her blog, people began to take an interest in her life as she posted Neoprints and daily musings. From there, she launched her successful blogshop, Ohsofickle, in 2005.
In 2015, she gave up her fashion brand when she unexpectedly became pregnant. That same year, she stopped posting on her blog. A farewell entry posted on 3 September 2015 reads:
"I had the 'say what you want, I don't give a f' attitude but now I just don't want that kinda stuff going around because f up people will drag my family in and then talk shit about them. Yeah I must add, I have became super paranoid about everything now. Lol."
In the interest of protecting her children, Tammy Tay is cutting back on her career as an influencer.
Her career switch
Today, she runs an interior design business with her mum, Imagine, and an online store, Fickle Beauty.
Her daily routine includes sending her 2 kids to school by 8am then heading to her office to ship beauty products. After which, she meets contractors and clients for her interior design business.
At the start, contractors didn't take her seriously and called her "mei nu" ("pretty girl" in Chinese). However, after the first year, they realised she could survive in the industry and now call her "lao ban" ("boss" in Chinese) instead.
While it was hard for Tammy to give up a business that she enjoyed doing, being a mother of 2 inspired her to work harder at her career to provide for her family.
Giving birth and fighting depression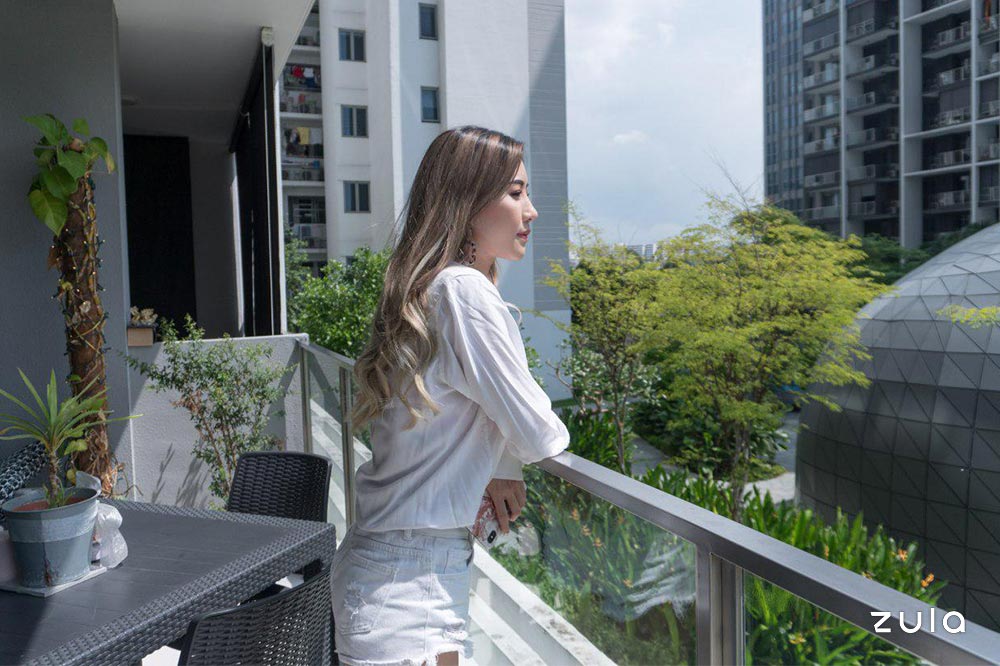 Tammy has a boy and a girl between the ages of 3 and 4. Their births went off without a hitch as she opted for epidurals and C-section deliveries.
Still, that did not render her immune to feeling low after giving birth, "You feel so bloated, fat and ugly. It's like the worst you have ever felt in your life. Thankfully, I had a nanny who helped me through it."
She explains that depression is something she has fought with most of her life, since she was 16 years old. As a child, her single mum worked 2 jobs and she was always left alone at home.
"I would say I actually lived alone because I hardly saw her because she was working morning [to] night."
"That's also why I enjoyed blogging a lot because I felt that I had a lot of 'friends', I was not alone. Like you know, replying to comments and everything."
Seeing a therapist helped her to see the positive side of life. She explains that depression still comes back to haunt her even when things are going well. But she understands that is part of the battle.
"Whenever I'm alone, I'll just have all these bad thoughts. People will ask me, 'But why? Your life is great, everything is wonderful.' But I'm like, I really don't know… you don't really have a reason why you feel like life has no meaning."
"But recently it's been better lah because I'm in a relationship, so that kind of helps."
Also read:
Jade Rasif Shares Her Flirting Tips And The Strangest Request To Slide Into Her DMs
An update on her love life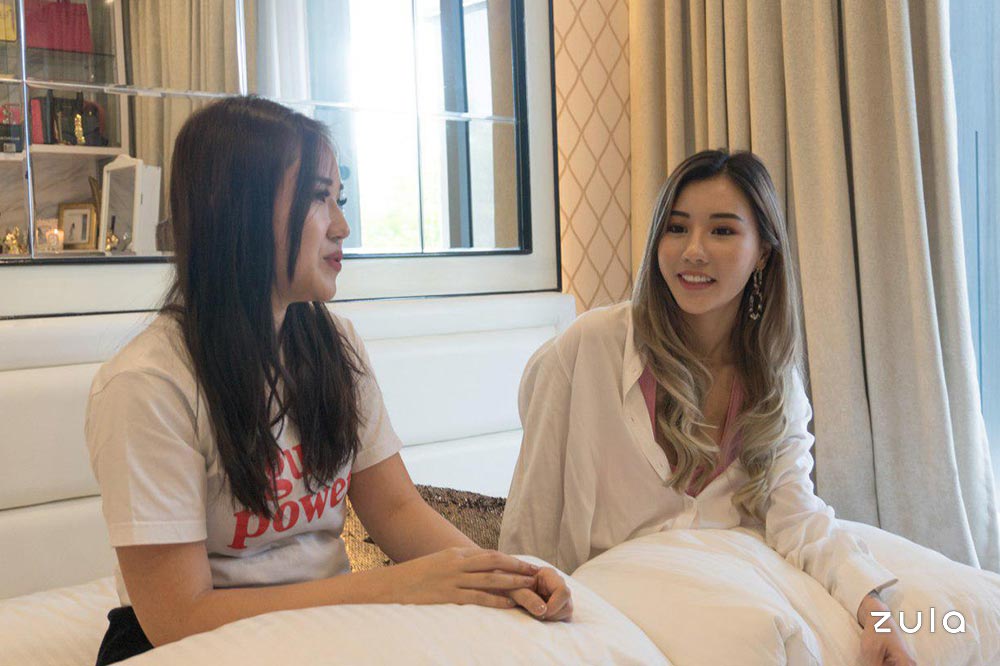 Currently, she has been dating a man for 1 year. If she has any dating advice to dish to younger girls, it would be to assess their suitability over a prolonged period of time.
"I consider 1-2 years [of dating] still short."
She goes on to express that the first few months will be filled with feelings of being in love, making one unable to clearly assess the other party.
"After a while, you see the flaws of the person, whether you can accept [them] or not." Raising an example, she explains that she usually likes to be generous with her friends. But if the man she is dating is stingy, she will coax him by saying, "This money can be earned back, so just enjoy your time with your friends."
She will notice if the man shows a willingness to change, which will affect her assessment of his suitability.
Most importantly, she requires anyone she is dating to own a property, because him staying with her family is a definite no. The property will also show how driven he is. Hence, she does not consider anyone below 30, so sorry, boys.
On the flip side, the men she has dated have also pointed out her flaw: she tends to get angry when she is drunk. She feels a lot of Singaporean girls just "keep [their feelings] inside" when they feel resentful and alcohol brings out their ugly side.
"But the next day, I will be okay. Then usually if my boyfriend asks me why I [was] so angry last night, I will say, 'Got meh?'"
She does not deny she can be domineering and that local men prefer more "submissive women". As such, they tend to go for Thai or Vietnamese girls who have left their countries, whereas as a Singaporean, "Anything [that happens], I can still go back to my family."
Her children are her top priority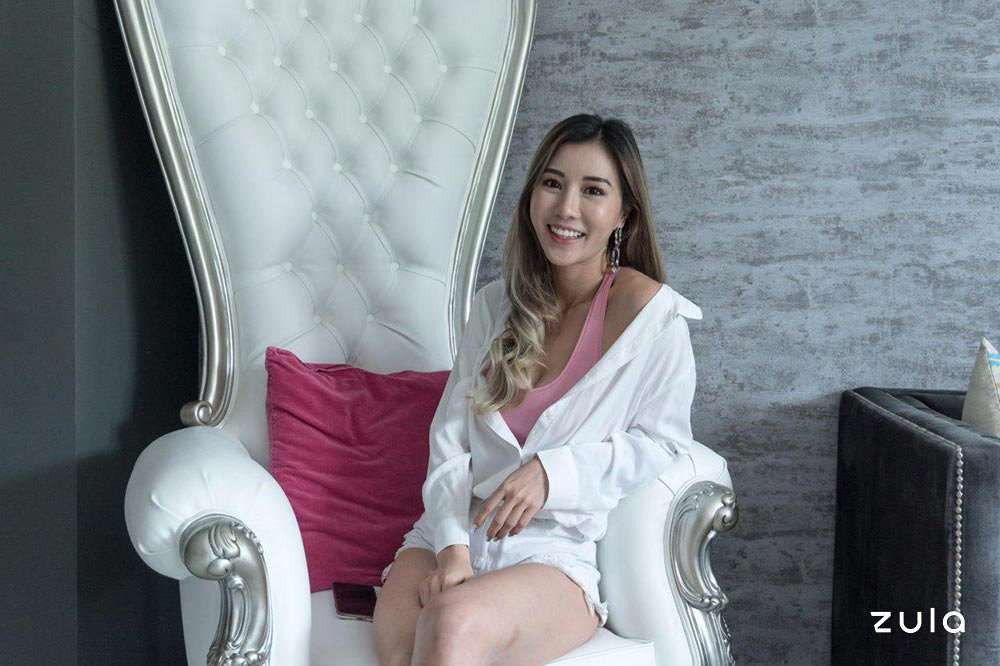 "My children are at the age where they can understand [adult relationships] already."
She carefully keeps men she dates away from her children, in order to protect them. In fact, after having her second child, she thought she would marry her ex and build a future together, but things did not work out.
"I'd rather a home that's peaceful… rather than just stay together and then quarrel every day. That's a very, very bad environment for my kids also."
Now, they parent as if they are "divorcees with custody": she gets the kids on weekdays, while he sees them on weekends and the children call him "Daddy".
Co-parenting with her ex allows her to still enjoy her time off with her friends.
Having an active social life and plastic surgery woes
Despite describing herself as an independent introvert, Tammy boasts a tight knit group of friends. It includes other influencers, but because she knew them before they were famous, she doesn't see them as such. One of the members of this group is Daryl Aiden Yow.
"Shocked," she says when asked about how she felt when the saga broke out regarding his Photoshopping. "But after he explained [it] to us, we understand why he did it. He is a perfectionist and wants every picture to be perfect. So he will do whatever he can to achieve it."
"Daryl is one of the funniest guys I know. There is nobody I've introduced him to that didn't enjoy his company. He always wants to make others laugh."
The two famous pals even had the chance to go for a sponsored plastic surgery session together in South Korea in 2013. Tammy opted for liposuction in her cheeks and a nose job, "I still have some ear cartilage in my nose," she motions at her pointed nose.
After becoming a mother, however, she feels that her face has reverted to how it was pre-liposuction. She slightly regrets getting plastic surgery done so young, as she's realised that her face shape has gradually been changing as she gets older.
Tammy Tay Is A Retiring Influencer And Motherhood Changed Her Priorities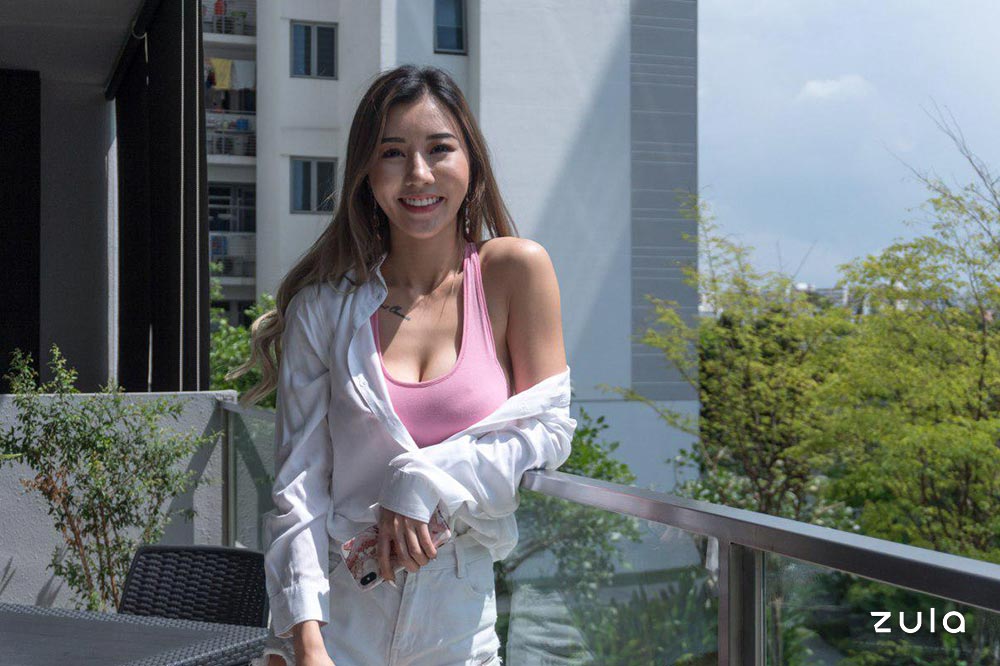 Tammy is cutting back on her social media exposure because after being a mother, people started to comment on her life more, for example, questioning why she is out partying when she has 2 children.

"Being single and having 2 kids, it's something people cannot accept lah. So I just felt like, you know what? I don't need to explain so much. I'm just going to keep that private, and just do my best, lead my best life. I don't need to show that on social media because it's not where I make my money."
She still can't resist reposting selfies with her friends when they "feel very happy and want to take photos," because it reminds her of happy times.
Her room is chock-full of Chanel bags, but she is scaling back on trying to create a social media image as well, "Last time, I [could] spend as much as I like to buy branded bags to take photos."
With two children in tow, she is more prudent and constantly brings up the subject of providing for her family.   
As for men, they seem dispensable in her life.
I ask if they are replaceable, "What about the feelings you have with them?"
"I can always create [the feelings] with someone else."
Also read:
Xenia Tan Shares How Therapy Helped Her Overcome The Pain Of Being Cheated On
Photography by Sebastian Tan