Uniqlo x Jason Polan 2021  
In January 2020, American artist Jason Polan passed away from cancer at the age of 37. Uniqlo had previously released 3 UT collections that shared Polan's art with the world. To celebrate the legacy of his work, Uniqlo will be launching another Jason Polan collection in 2021 featuring his sketches. 
This collection includes sweatshirts, t-shirts, caps and eco-friendly bags with various designs and colours. Additional accessories such as cushions, masking tape and a notepad invite us all to be inspired by his work. 
The collection will be launching on 29 January 2021. Scroll to the end to find out how to get your hands on additional exclusive items from this collection too!
Sweatshirts and t-shirts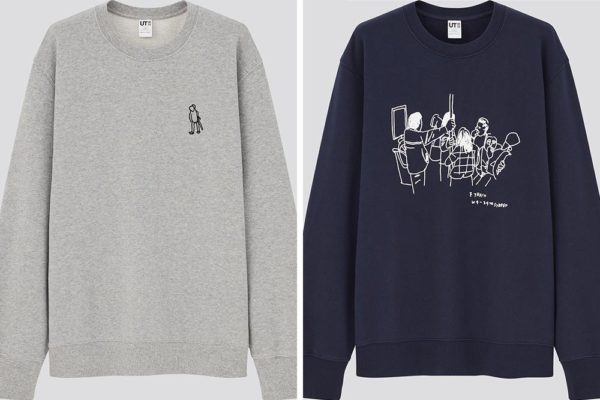 There are 4 men's sweatshirts designs available for $29.90 each. Women who are into the oversized sweater look can also snag these comfortable sweaters.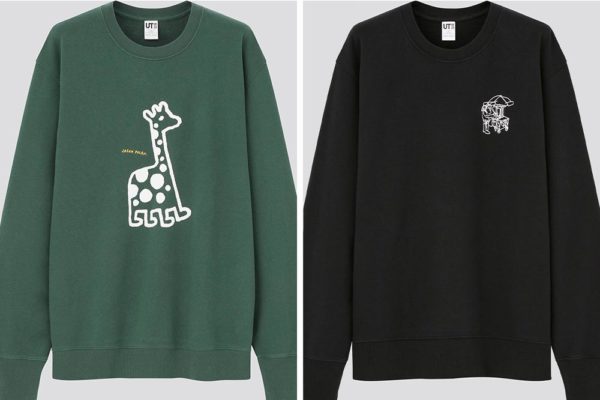 Polan's signature giraffe illustration is also available on a cool forest green sweater. With the low temperatures expected to extend into February, perhaps it's about time to stock up on your #sweaterweather pile.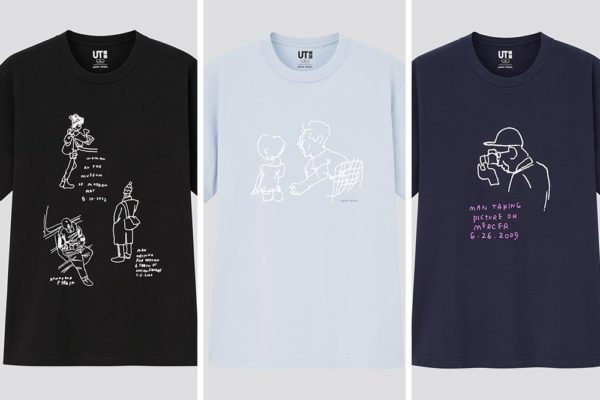 Polan was known for his quirky sketches of life and everyday people. The collection has 5 t-shirts that capture his signature style perfectly. These designs are ideal for those who love graphic tees with that minimalist aesthetic look. They are retailing for $19.90 each.
Also read:
Uniqlo x The Singaporean Dream Collection Sums Up 2020 With T-Shirts Commemorating CB, WFH & Panic Buying
Accessories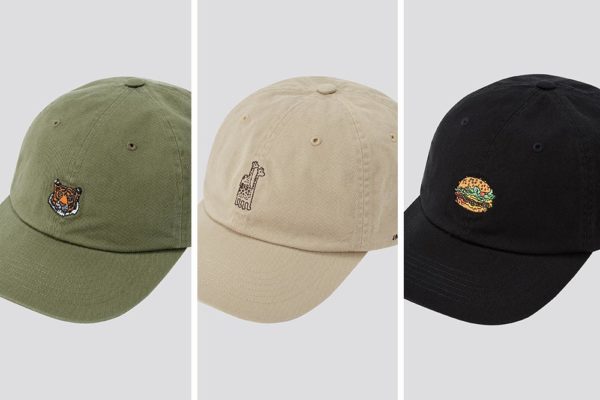 Just like last year's Uniqlo x Billie Ellish collab, this collection includes 3 different coloured caps. If you own a piece or 2 from previous Uniqlo x Jason Polan collections, you'll recognise the tiger and burger motifs. While these 2 designs feature bright colours, the giraffe cap has a more laid-back look with a plain black outline. The caps are retailing for $29.90 each.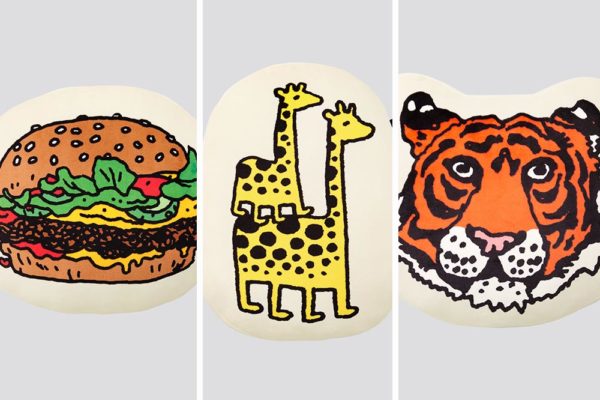 Besides your OOTD, you can also enhance your living room or bedroom with these adorable cushions in 3 designs similar to the ones on the caps. These are priced at $19.90 each.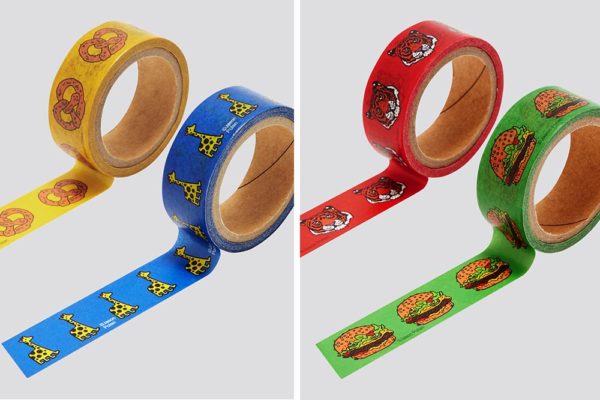 The washi tape trend has been one of the hottest decorating and crafting trends in the past few years. This collab features 4 of Polan's drawings in vivid shades of yellow, blue, red and green. Priced at $9.90 per set of 2 masking tapes, use them to decorate your 2021 planners or your laptops.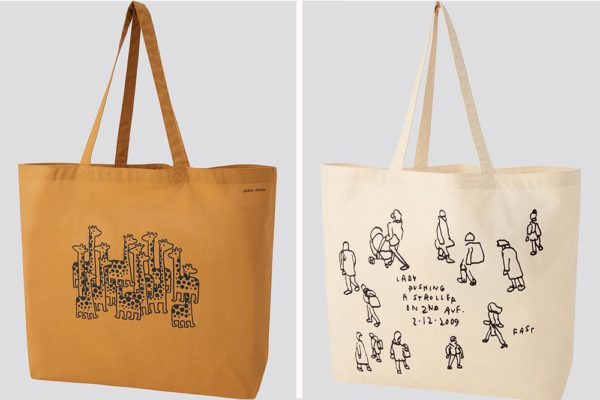 Speaking of laptops, roomy tote bags that can fit our laptops and other remote working essentials are always a good idea. Available in 2 colours and sizes, you can opt to get yours in brick orange or a creamy white colour. Retailing at $5.90 each, these bags showcase Polan's take on everyday life and art.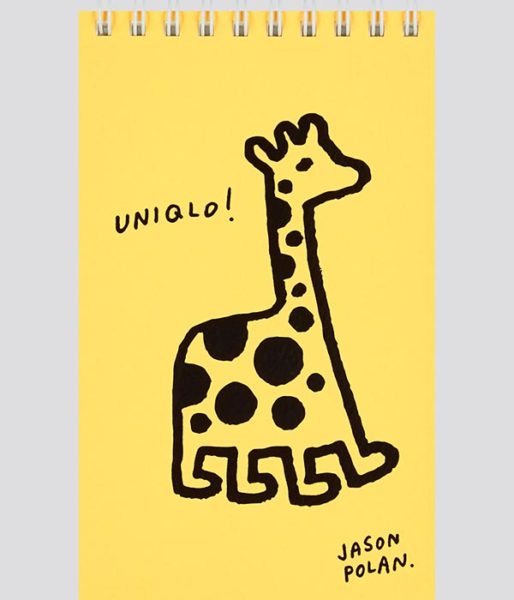 This ring-binder notebook makes us feel a sense of nostalgia with its Blues Clues vibe, especially since Steve himself used a ring-binder to create cartoon sketches too. Channel your inner artist every time you write on the pages of this giraffe notebook priced at $9.90.
Uniqlo's Jason Polan Collection Features Cartoon Designs That Are Loved By Anyone Of Any Ages
Don't say bojio! To celebrate the brilliant legacy of Jason Polan's art, Uniqlo will also be conducting a special in-store workshop at its Orchard Central Global Flagship Store over two days. On 30 and 31 January 2021, learn how to draw first-hand from Band of Doodlers, a local artist collective in Singapore. Participants will also be entitled to exclusive items like a pen and tote bag. Registration for the event is required, so stay tuned to Uniqlo's website and social media for more information.
The full Uniqlo x Jason Polan collection will be available on Uniqlo Singapore's online store on 29 January 2021. Uniqlo has also dedicated a page to commemorate Jason Polan in memory of his life as an artist.
All images courtesy of Uniqlo. 
Also read:
UNIQLO's Wireless Bras Use Memory Foam-Like Technology That Adapts To Odd Cup Sizes And Period Changes