UNIQLO Orchard Central New Services 
These days, customisation is all the rage. From cute Jibbitz on your Crocs x 7-Eleven sandals to Muji notebooks, we love putting a personal stamp on our belongings.
UNIQLO has always advocated for personalised fashion, and this time, they have taken it to the next level by expanding their Orchard Central flagship store to include more services such as embroidery and repairing. 
Custom Corner @ Orchard Central Flagship Store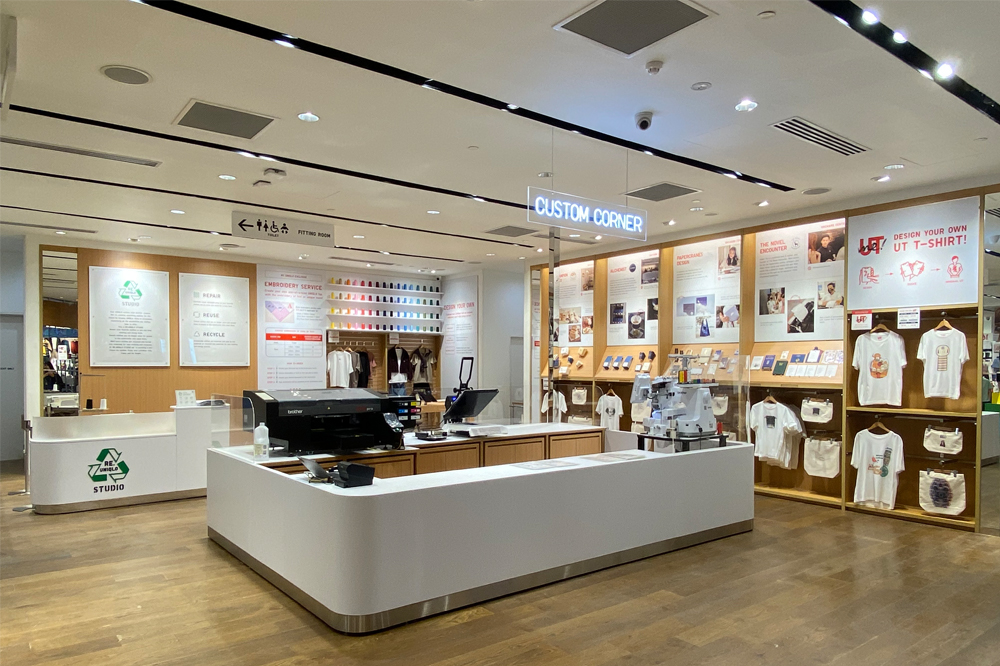 We are all familiar with UNIQLO's well-known UTme! customisation printing service – I myself have used and enjoyed it. However, the flagship store has introduced two new services — an embroidery service and Repair Studio, which can both be found on Level 3 of the store.
MY UNIQLO embroidery service
For your own unique touch, you can go to "MY UNIQLO", the new embroidery service in the flagship. Here, you can choose from iconic motifs or text from the UNIQLO selection, which includes cute designs like sushi or Mount Fuji to embroider on your new shirt.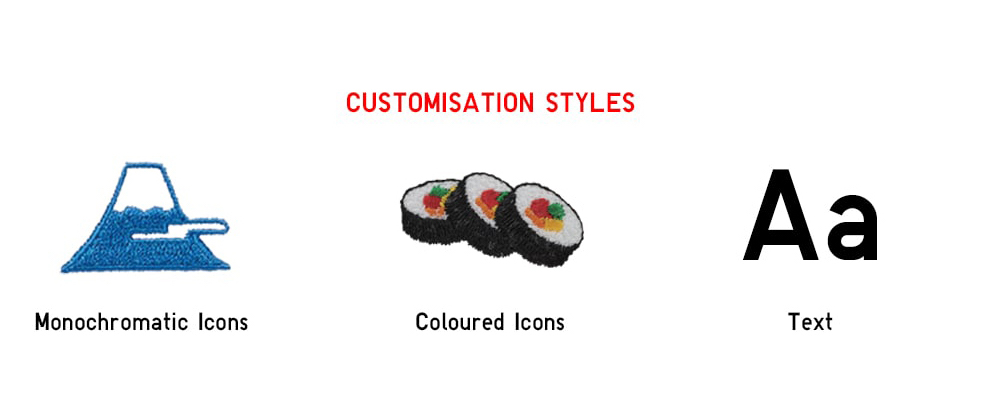 You can choose from either text or icons for your own shirt embroidery
Additionally, you can choose from their monochromatic icons. These Japanese-themed designs include motifs of sumo wrestlers and the Osaka castle.  
Each embroidery design costs $10, and will apply to certain regular-priced shirts — the Uniqlo U AIRism Cotton Crew Neck Oversized T-Shirt and the Dry Pique Short Sleeve Polo Shirt. 
While the size for icons are fixed, text embroidery allows a maximum of 10 characters, with sizes ranging from 1 to 1.5cm. 5 characters allows sizing of 2.5cm to 3.5cm, and having just a single character initial allows it to be 4 to 5cm. 
If you would like to check out more embroidery options, head over to UNIQLO's Orchard Central Flagship Store's Special Services website. 
RE.UNIQLO Studio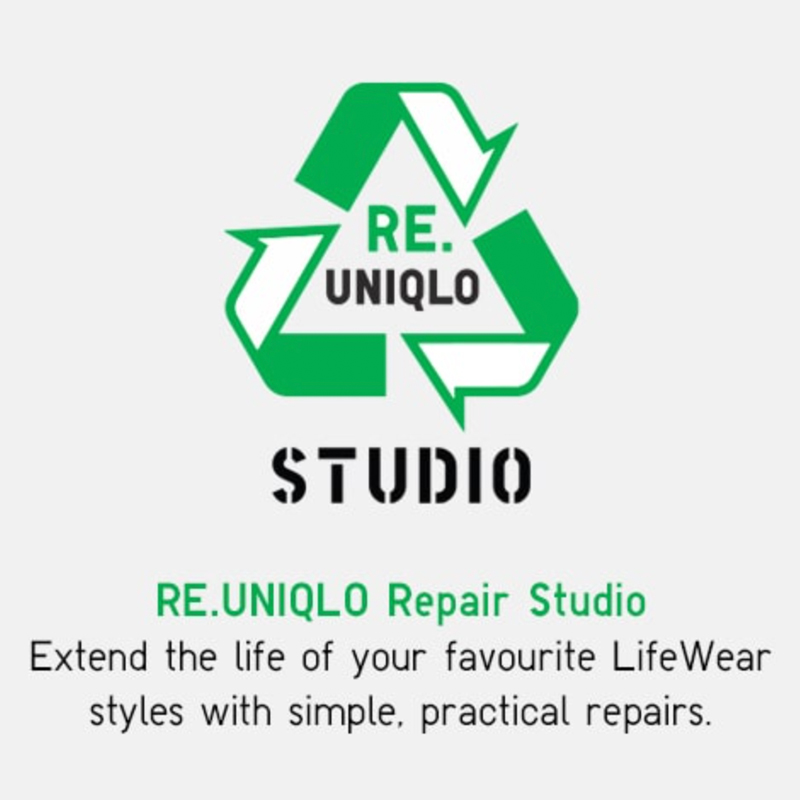 Source
Another newly-implemented special service is the RE.UNIQLO Studio. Don't worry if you happen to break a belt loop or find a hole in your pocket – this studio's got your back. Each repair per item costs $5, and you can collect your good-as-new item after 7 days.
In case you're wondering whether your items suit the criteria, this store offers repairs for pocket tears, mending of holes, split seams, broken belt loops, loose hems, as well as fallen buttons.
However, that isn't even the best part. The RE.UNIQLO Repair Studio is a partnership with Haute Alteration, which is a social enterprise that works to empower marginalised women who work in repair services. For more information on the repair service, you can check out the Re.UNIQLO website.
As World Repair Day is coming up in October, there will also be workshops held at Re.UNIQLO Studio. Further information for these workshops will be updated nearer to the dates. 
UTme! customisation service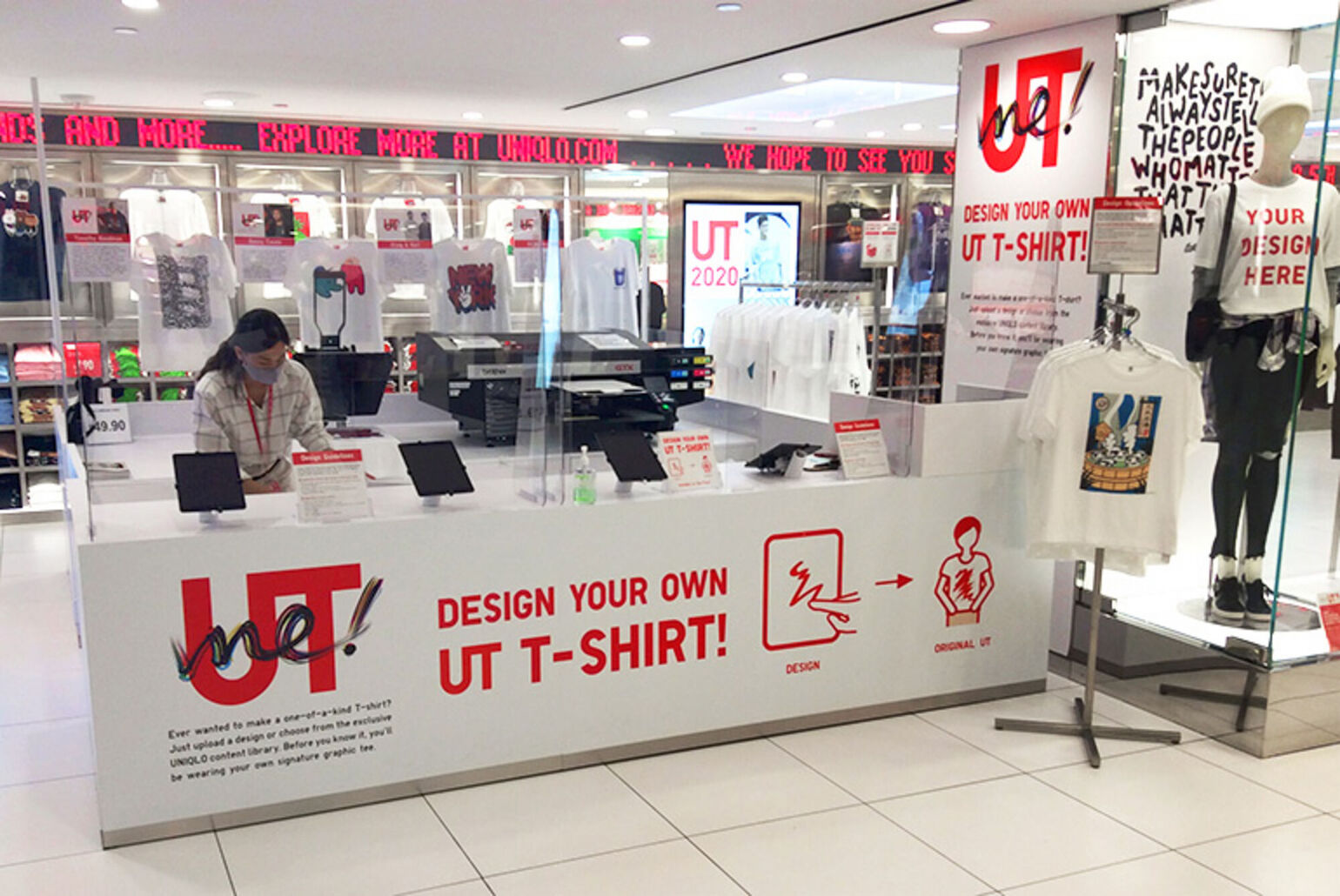 Source
Most Uniqlo fans would know of the service to let you design your UT T-shirt. But for the unacquainted, this store also lets customers customise their shirts with character stickers, images, paint or typography. An adult long-sleeve shirt design costs $39.90, while the short-sleeved design costs $29.90. A kids shirt design costs $24.90. With the number of options, this works as a great idea for a unique gift this upcoming year-end festive season. 
That's not all – now, you are also able to customise your Mini or Regular-sized Tote bag with the same styles as the shirts. The mini tote design costs $29.90 while the regular-sized tote design costs $39.90.
UNIQLO flower booth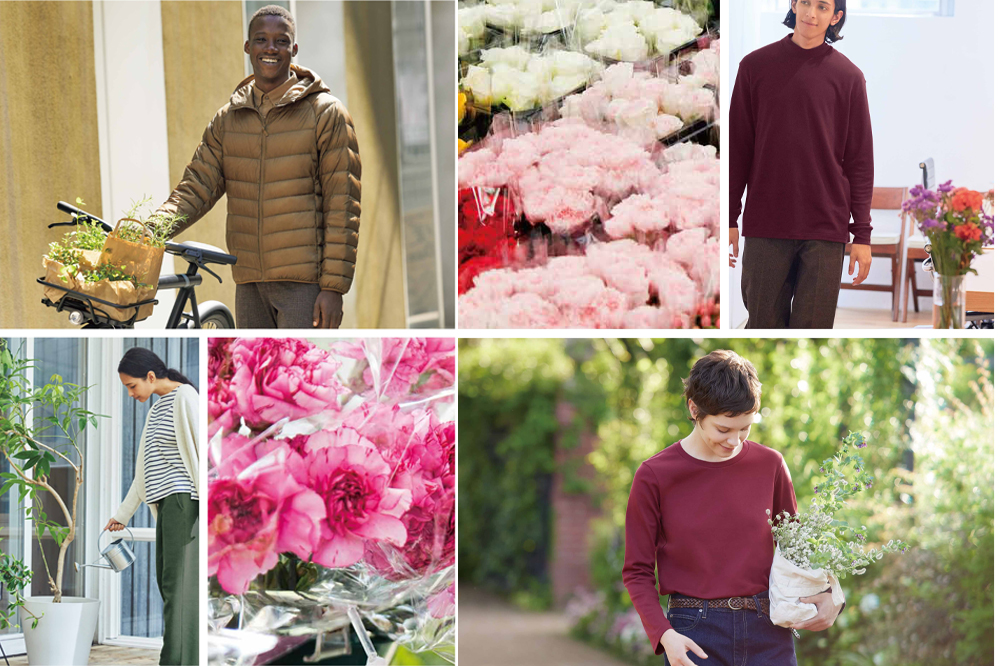 For avid flower enthusiasts, UNIQLO is having a flower booth that has bespoke flower arrangements services from 30 September to 20 October 2022. If you're looking to get your hands on some of these chio flower arrangements for yourself or bae, head on over to Level 1 at the Orchard Central flagship store. 
You can pick flowers from a range that includes roses and gerbera for your arrangement. One stalk costs $5.90 while 3 stalks costs $14.90, including wrapping and filler flowers or foliage. If you're buying a bigger bouquet to celebrate a special occasion, top-up charges will apply. 
UNIQLO's Orchard Central Flagship Store's New Services Will Give Your Fits A Special Touch
Whether you're looking for a special present to gift or just for your own style purposes, you can do it all at UNIQLO's Orchard Central store. With their causes to support marginalised women in repair services, you'll be looking fab while also giving back to society. For more information, head over to the flagship store's special services website.
All images courtesy of UNIQLO.
Also read: 
The New UNIQLO x The Amazing Spider-Man Collection Has Tees For Comic Book & Superhero Fans