Valentine's Day Activities 2020
If you've been spending the past few V Days at GV Gold Class cinemas and the same ol' romantic restaurants, this is the year to stop being boring. Surprise your other half with these Valentine's Day activities, ranging from a simple yoga session to an elaborate sunset sail. 
<$100 per couple
1. Couple Yoga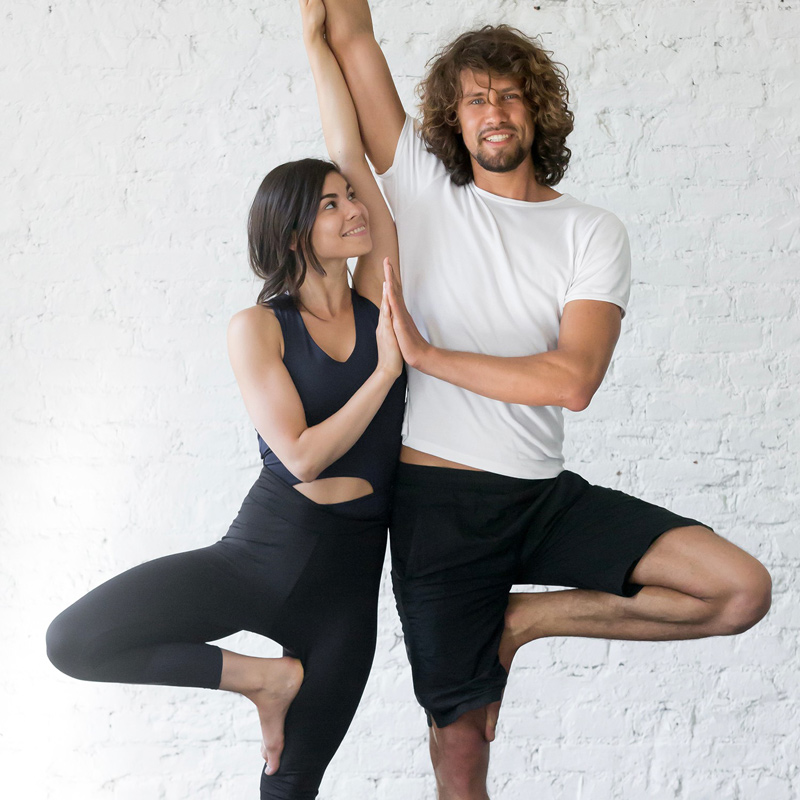 Source
Bond with your boo over a Couple Yoga session with Mindful Space, where you'll get to learn the ropes of yoga in each other's company. Don't fret even if you're not experienced in yoga, for this session promises to be suitable for beginners.
Date: 15 Feb 
Time: 7pm to 8pm
Price: $66 per couple
Address: 10 Winstedt Road, Block A, #02-02, Singapore 227977
Website | Facebook | Instagram
2. Axe Throwing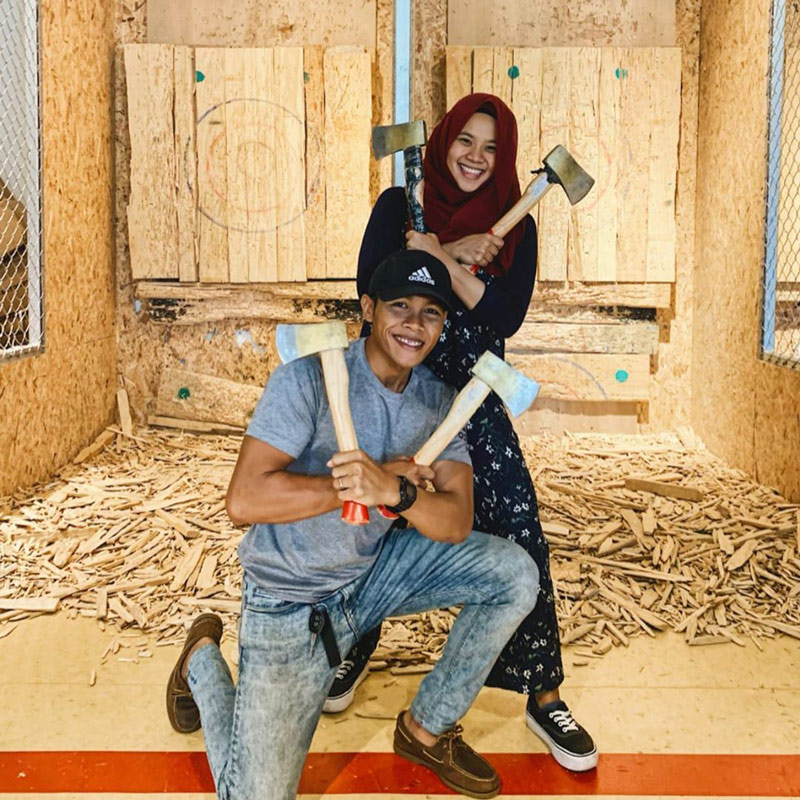 Source
Help each other blow off steam at Axe Factor, where your task is simple: throw axes at a target board 4m away. While we can't guarantee this activity will eliminate all your stress, it will at least help you and your SO let loose.
Price: $30 per couple  for a 1-hour session
Address: 200 Turf Club Road, #01-32A/B & 34A/B, Singapore 287994
Opening hours: 8am to 10pm (Mondays to Thursdays) | 8am to 1am (Fridays and Saturdays)| 10am to 10pm (Sundays)
Website | Facebook | Instagram
3. Handcraft Stuffed Toys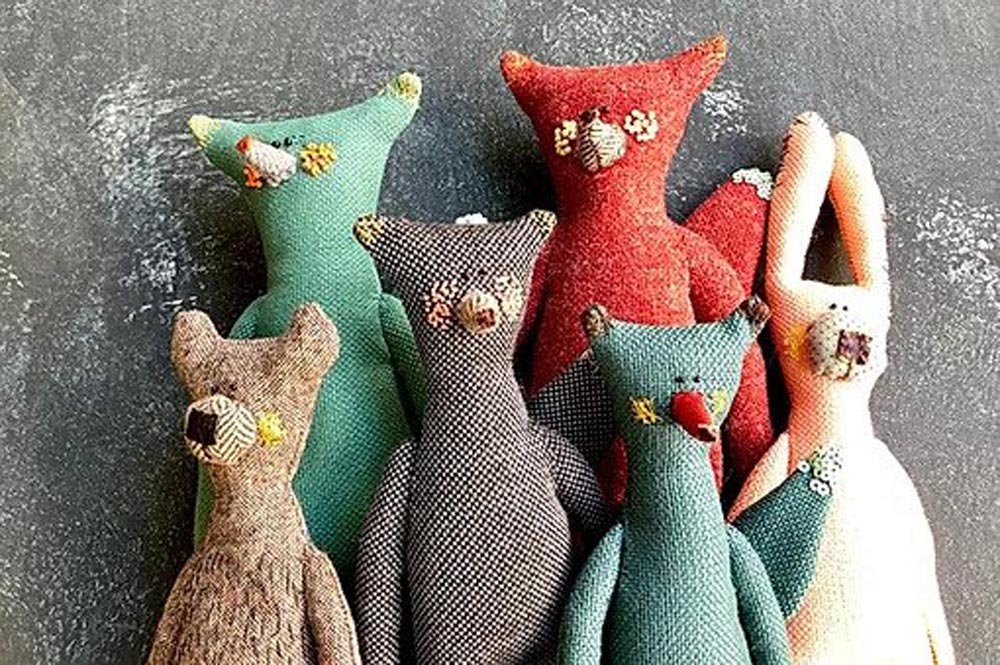 Source
Handcraft your very own stuffed animal—bear, fox, or rabbit—with your partner, which you can fully customise from the fabric right down to the accessories. In this three-hour session hosted by Pink Velvet Studio, you'll be guided through the processes of hand-stitching and embroidery, following which you can bring home your new plushie friend.
Date: From 9 to 15 Feb
Time: 10am to 1pm
Price: $93.75 for up to 6 guests
Address: 150 Orchard Road, #03-06, Orchard Plaza, Singapore 238841
Website | Instagram
4. Kueh-Making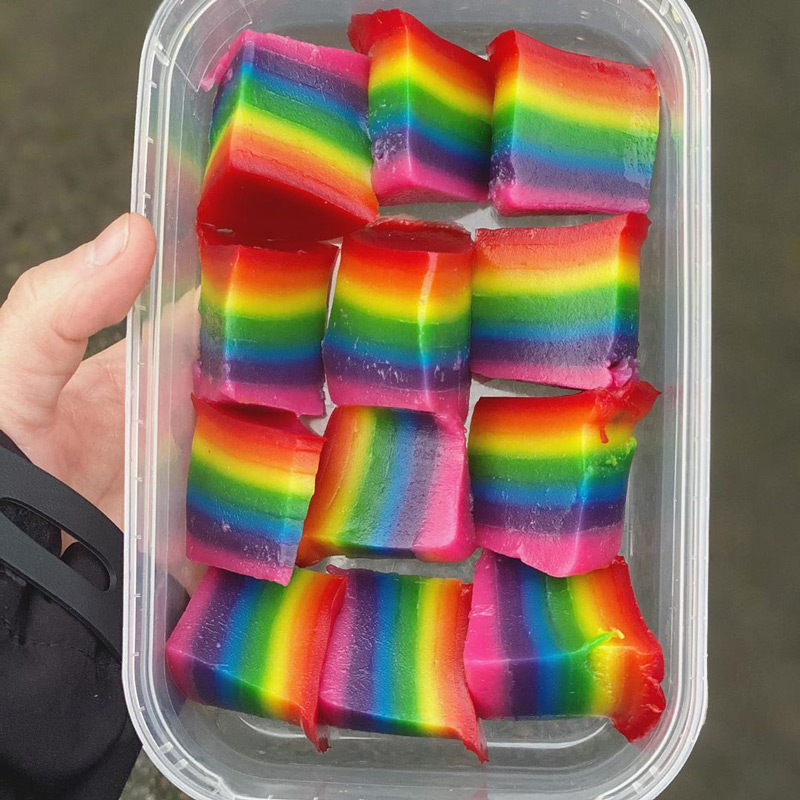 Source
Try your hand at making rainbow-coloured kueh lapis with your other half in this 90-minute cooking class that you can reserve on Klook. You'll also learn how to make other traditional Singapore goodies such as kaya, tang yuan and ondeh ondeh. 
Date: From 2 Feb onwards
Time: 3.30pm (Tuesdays) or 7.45pm (Mondays, Thursdays to Sundays)
Price: $74 per couple
Meetup point: Khatib MRT Control Station (NS14)
Website
<$120 per couple
5. Terrarium Building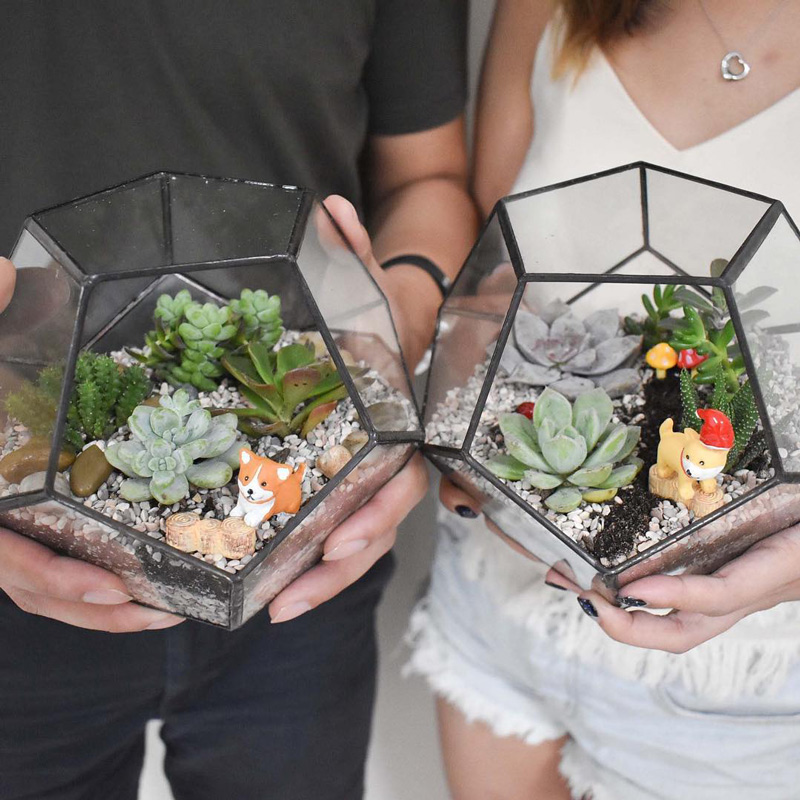 Source
Assemble your very own terrarium with Crafts for Green, where you'll get to choose from a variety of succulents to landscape your miniature gardens. Check out the different couple workshops that are available, each utilising a different vessel to house your succulents: teardrop tank, lovers mossarium and medium globe, just to name a few.
If you opt to share one terrarium with your partner, the second person will only need to pay 30% of the listed course fees!
Price: From $116 per couple
Address: 41 Jalan Pemimpin, Kong Beng Industrial Building, Singapore 577186
Website | Facebook | Instagram
Also read:
Nike & Adidas Will Both Be Releasing Valentine's Day Sneakers So You Can Feel The Love All Year Round
6. Bubble Tea Workshop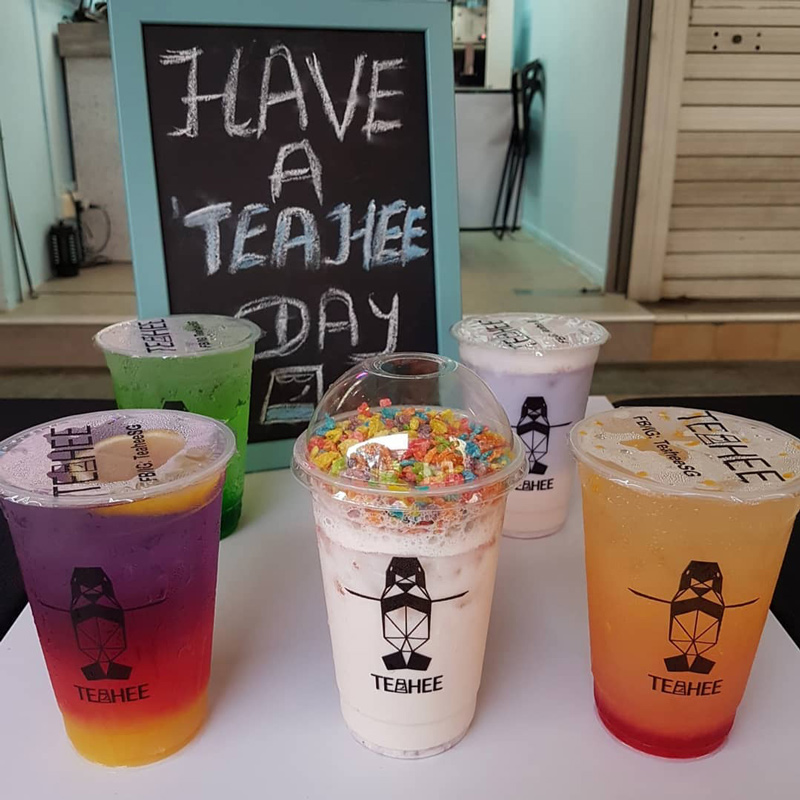 Source
Take your bubble tea dates to the next level by signing up for one of Teahee's DIY bubble tea workshops, where you'll get to personally whip up your own concoctions. Choose from a wide range of workshops, where you can produce the popular brown sugar boba milk or even an alcoholic boba tea yourself!
Price: From $119.80 per couple
Address: 45 Jalan Pemimpin, #08-03, Foo Wah Industrial Building, Singapore 577197
Website | Facebook | Instagram
>$120 per couple
7. Gin & Tonic Pairing Masterclass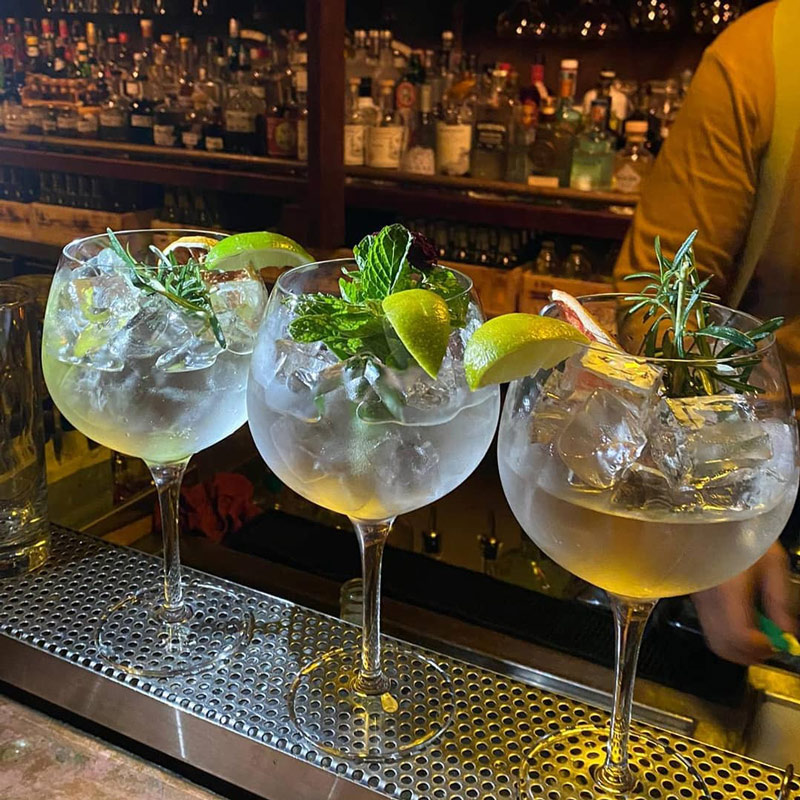 Source
This one's for the gin & tonic lovers: Bring your special someone to The Spiffy Dapper's Gin & Tonic Pairing Masterclass, where you'll learn the history and science behind the drink. You'll then get to taste 3 different styles of gin with 5 types of tonic waters, before the session rounds off with the bartenders making you a full G&T of your preferred pairing.
Price: $198 per couple
Address: The Spiffy Dapper, 73 Amoy Street, level 2, Singapore 06989
Website | Facebook | Instagram
8. Sunset Dinner Cruise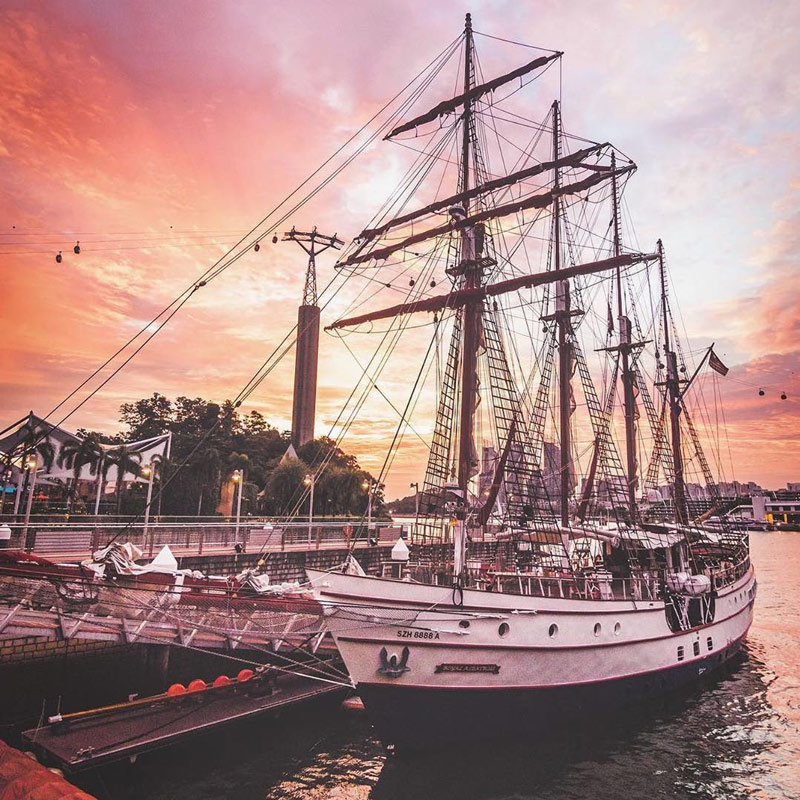 Source
Pull out all the stops this Valentine's Day and treat yourself and the love of your life to a romantic sunset dinner cruise by Royal Albatross. Bask in gorgeous views of the golden sunset onboard a superyacht as you dine on a 3-course degustation dinner, which comes paired with a welcome mocktail and live entertainment.
Date: 14 Feb
Time: 5pm to 7.30pm
Price: From $481.50 per couple
Departure Point: Resorts World Sentosa
Website | Facebook | Instagram
9. Couple Spa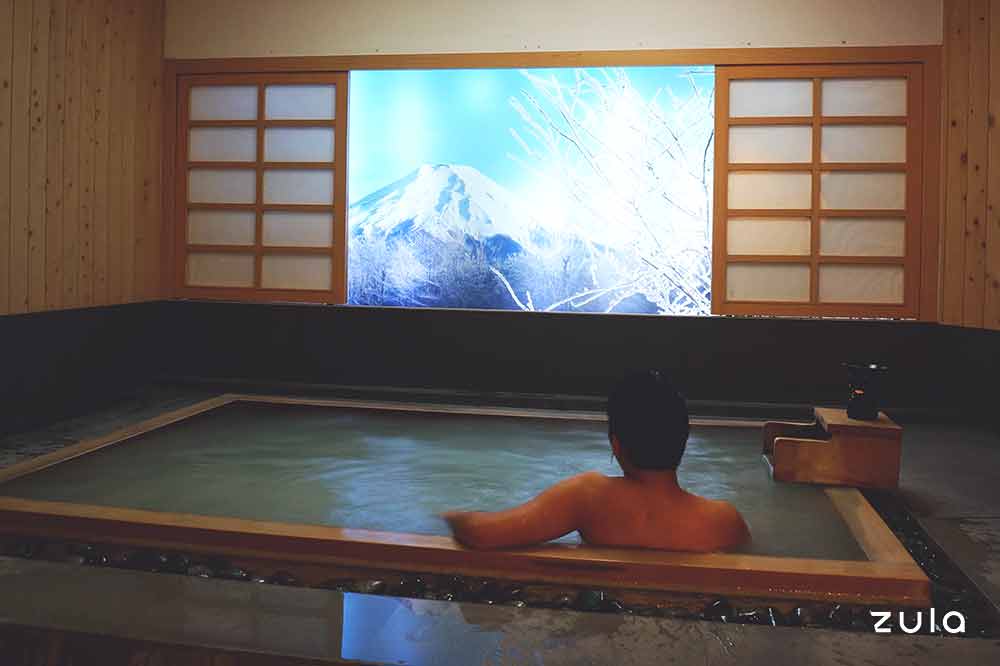 Go for a luxurious spa experience at Ikeda Spa, which has put together three Everlasting Love packages to pamper you. Its Love You Always Package (from $228+), for starters, comes with a 30-minute White Wine Couple Onsen and a 90-minute White Rose Aromatherapy Session. Check out the full list of Ikeda's Valentine's Day packages.
Address: 787 Bukit Timah Road, Singapore 269762
Opening hours: 1.30pm to 10.30pm (Daily)
Telephone: 6388 8080
Website | Facebook | Instagram
10. Glamping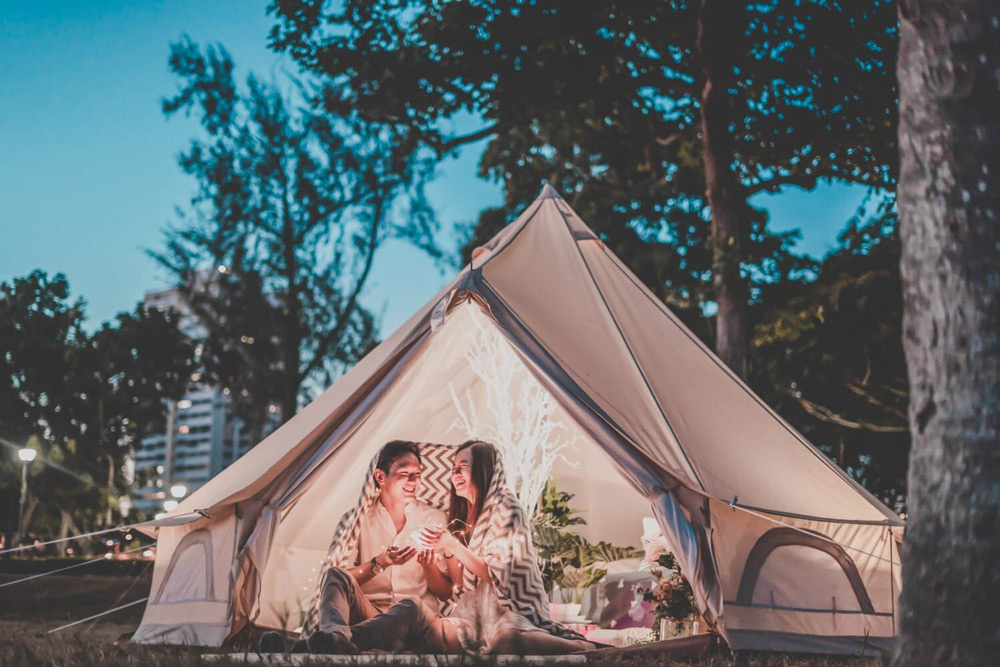 Source
Ditch the usual hotel staycay and go glamping with your b instead. Heavenly Glamping has got you covered with its Couple Deluxe Package (from $250), where you'll be housed in a medium bell tent that is decorated with fairy lights and lantern fixings. 
The package also comes with a queen-sized bed complete with pillows, cushions, bed linens and blankets, along with 16-inch fans and a cooler box with snacks and soft drinks.
Price: From $250 per couple | Get a quote here
Website | Facebook | Instagram
Ideas for Valentine's Day
Valentine's Day no longer has to be a typical sit-down affair at the cinema or the restaurant. With these ideas on hand, take your pick and do something different to affirm your love for your special someone.
Also read:
New Starbucks Valentine's Day Tumblers And Mugs Can Help You Impress Your Super Practical Bae