How To Get Brighter Skin Overnight
Valentine's Day is around the corner, which means spending quality time with bae, whether it is dinner at a romantic restaurant or just Netflix and chill-ing in bed. But getting a glow-up in time to look your best on that special day can require back-to-back spa appointments or weeks of consistent primping and prepping.
If you can't be bothered to fuss over elaborate skincare routines, all is not lost. Here are 7 tips and hacks to help you attain brighter skin overnight with minimum effort, just in time for Valentine's Day. 
1. Double-mask for double the hydration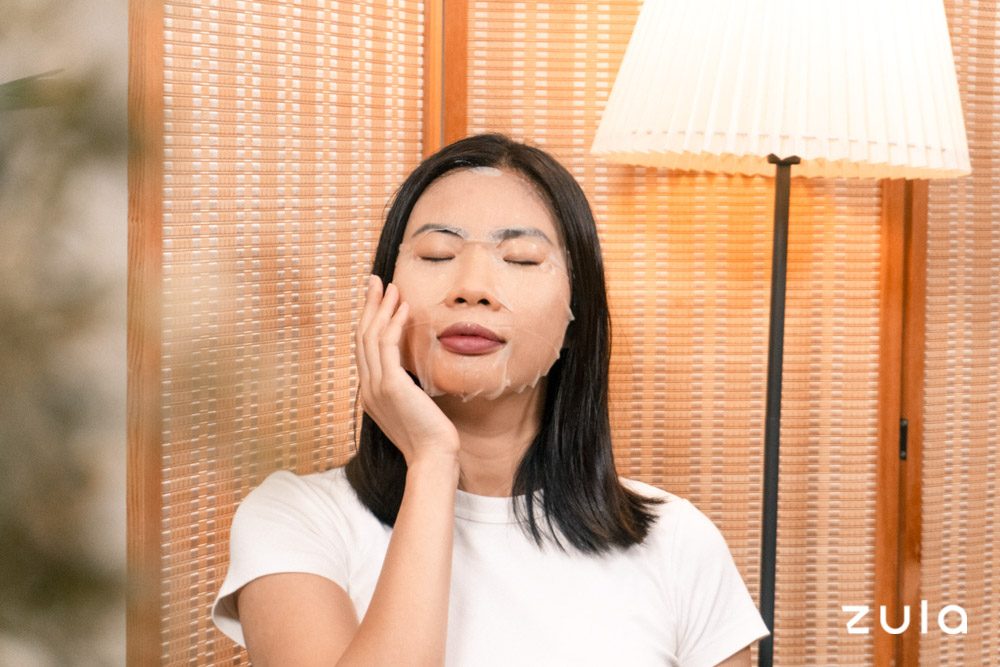 Layer a sheet mask on top of an eye mask for double the hydration
Desperate times call for desperate measures, especially when you don't mask regularly. Amp up the hydration in a flash by layering a sheet mask atop an eye mask. Take this hack up a notch by using a jade roller to help push the mask's serum deeper into your skin.
For an extra pampering self-care session after a long day, store your masks in the fridge. Not only will applying the chilled masks calm and refresh your skin, it will also provide added moisture and a tightening effect.
2. Use a jade roller to boost circulation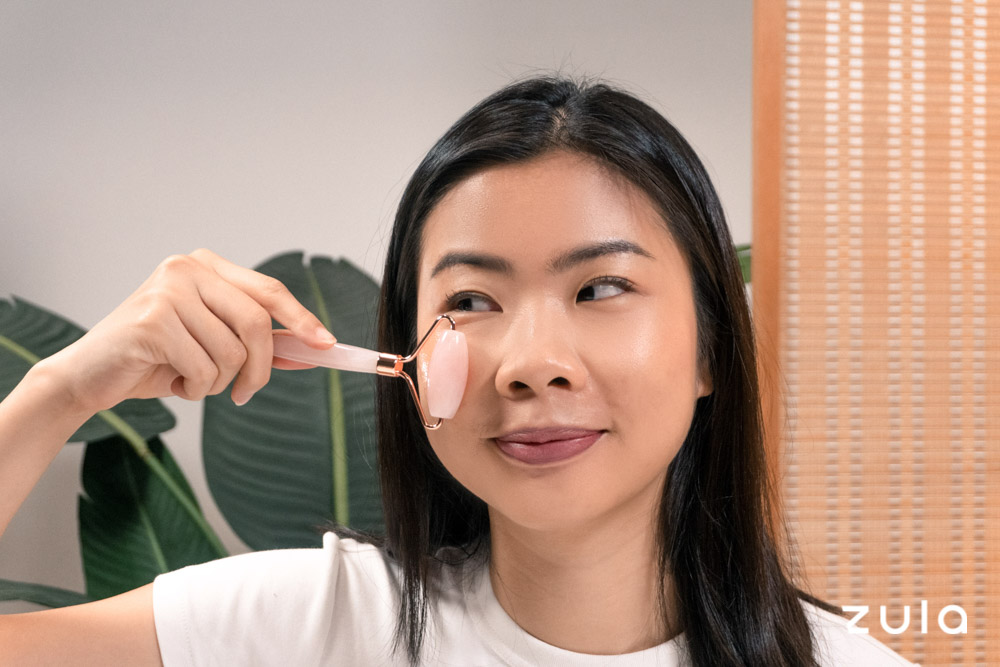 You've seen your favourite influencers using them on Instagram, but jade rollers are more than just pretty props. The handheld beauty tool can boost circulation and blood flow, as well as assist in lymphatic drainage.
In addition, using jade rollers to distribute serums and facial oils can help promote deeper penetration into the skin, so you get the most out of your product. 
3. Rest chilled spoons on your eyes to minimise puffiness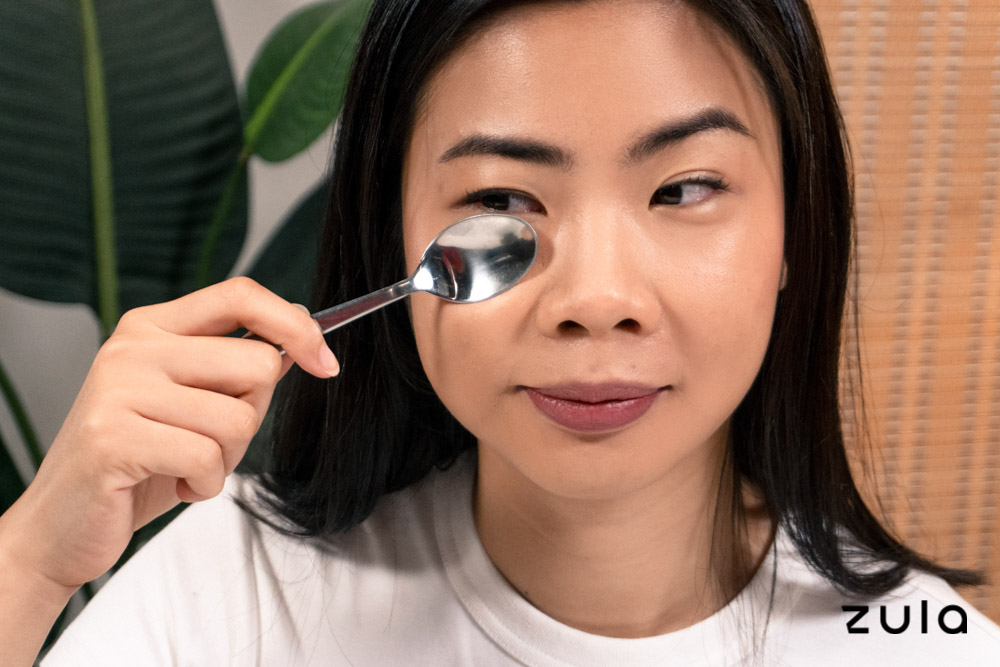 Resting the back of a chilled spoon over your lids for a few minutes soothes any swelling or puffiness. It also constricts the blood vessels, which tightens those pesky eye bags and reduces redness.
Also read:
I Used A High-Tech LED Mask For One Month To See If It Could Lighten My Stubborn Acne Scars
4. Avoid salty foods the night before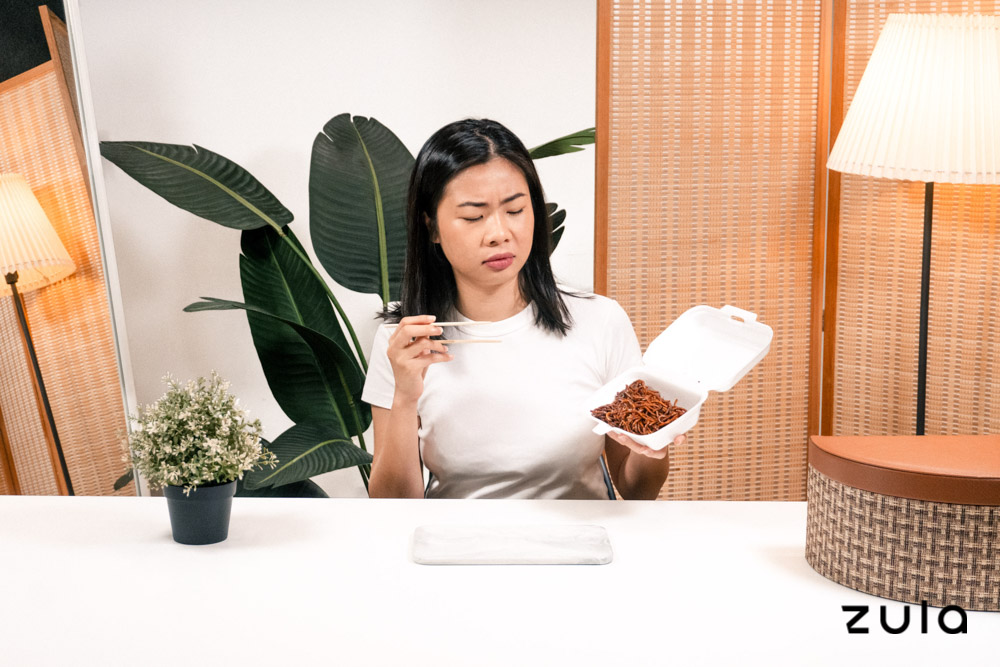 Salt causes water retention, the culprit behind your bloating and puffiness. Say buh bye to waking up to a bloated and puffy face by avoiding a diet high in sodium the night before. That means skipping foods like char kway teow and fried carrot cake for dinner and supper.
5. Try orange juice as a toner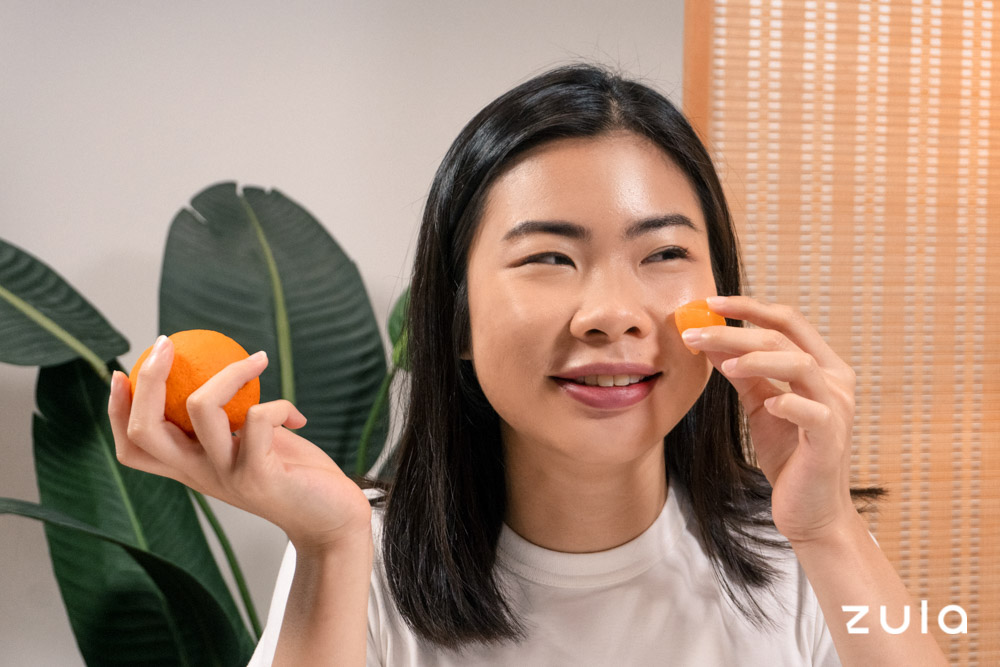 OJ ice cubes depuff your face and shrink the appearance of your pores
Oranges are rich in antioxidants, especially vitamin C. But besides consuming it as part of your diet, you can use orange juice as a toner too. Freeze some orange juice in an ice tray the night before V-Day and rub the OJ ice cubes all over your face the next morning. Wash it off after 15 minutes for brighter, rejuvenated skin. This hack might require some effort but it reduces the appearance of your pores and depuffs your face too.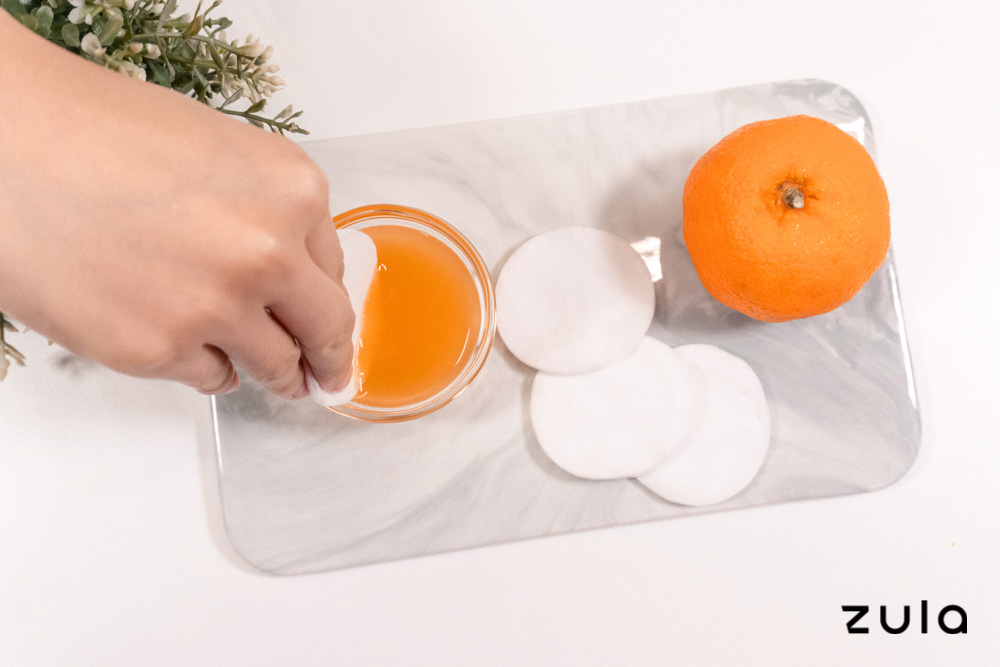 Use freshly-squeezed orange juice to tone your face
If that sounds like too much work, try this for an easy skin-brightening fix in the morning: Squeeze some orange juice onto a cotton pad and apply it over your face, paying special attention to your T-zone and acne-prone spots. Wash it off after 15 minutes for an instant glow.
Those with sensitive skin should skip this hack as the acidity levels could be a tad too strong for your skin.
6. Use eye drops to combat the redness of acne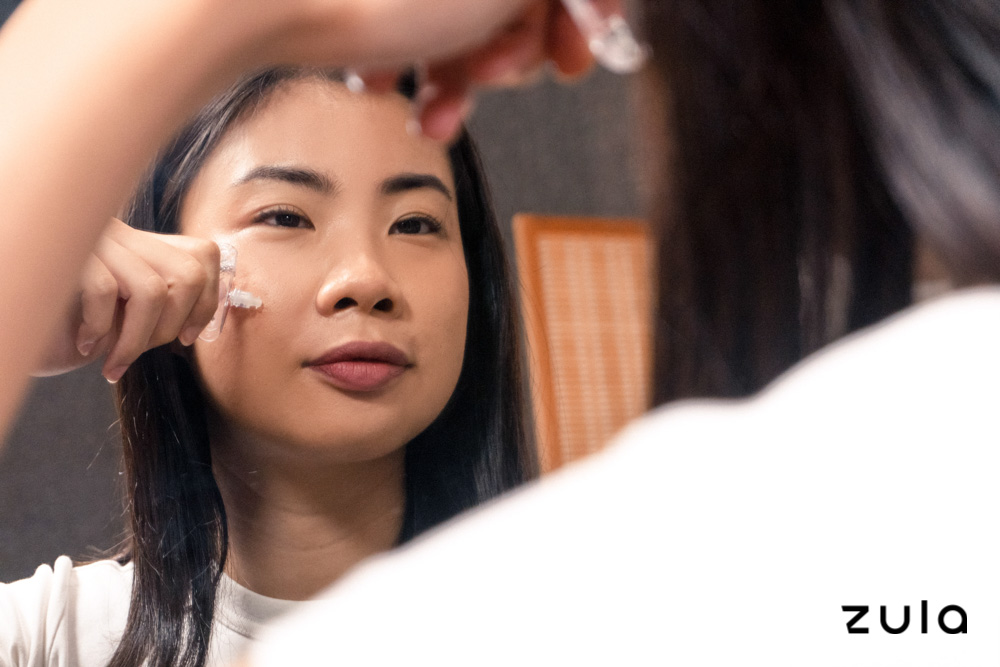 Imagine what a nightmare it would be to look in the mirror on the day of your date and realise you've been cursed with a massive zit right in the centre of your forehead. Well, if you have a bottle of anti-redness eye drops on-hand, putting 1 to 2 drops of it on your pimple will work wonders in muting the redness. 
Anti-redness eye drops contain properties that constrict the blood vessels, so this tip will grant you less aggressive-looking blemishes for the next few hours. Those with sensitive skin should probably refrain from trying this too as your skin might react poorly to the solution.
7. Take collagen products for an all-in-one overnight remedy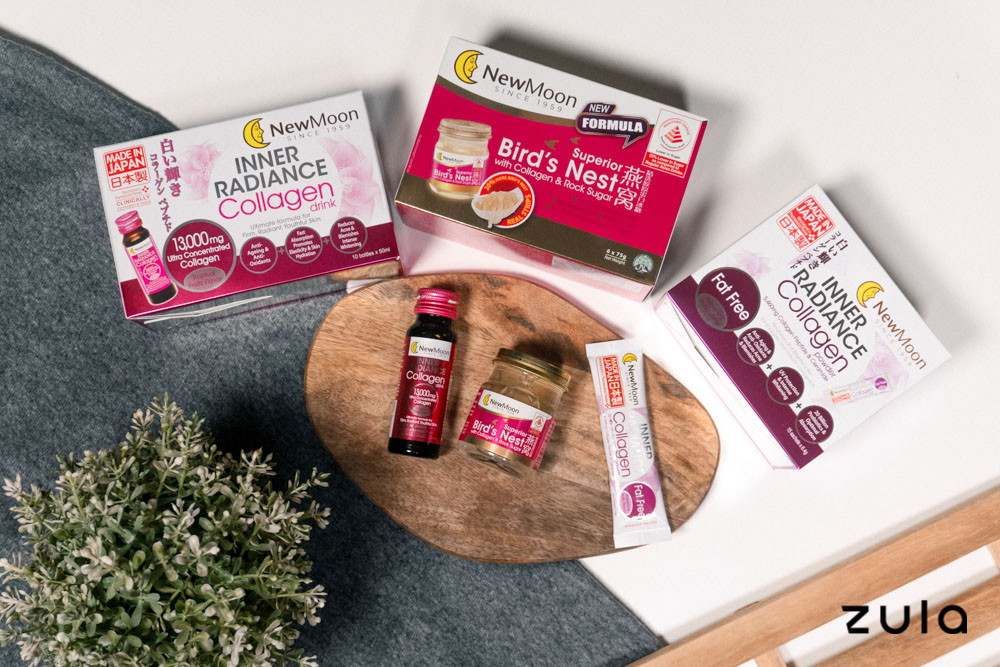 Collagen makes up 75 to 80% of your skin, and eating collagen-rich food or supplements will help repair damaged skin cells and increase skin elasticity so you glow from the inside out.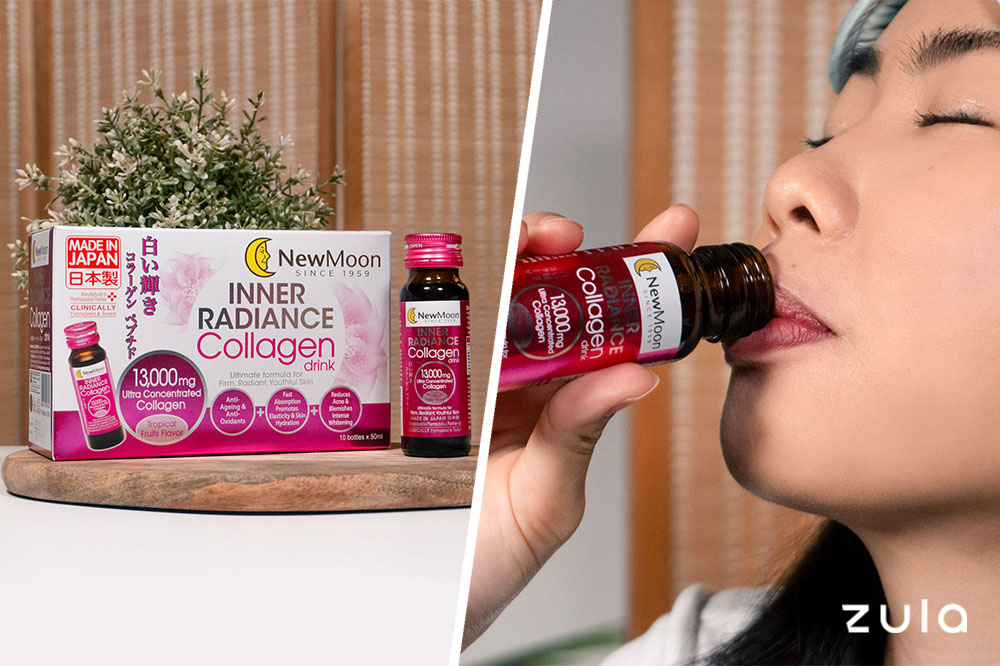 Down a bottle of New Moon's Inner Radiance Collagen Drink before bed and look like a snacc the next day
Before going to bed, open a bottle of New Moon's Inner Radiance Collagen Drink ($79 for 10 bottles) and have it as a nightcap. This tropical fruit-flavoured drink has a new, less sweet formula and contains 13,000mg of Ultra Concentrated Collagen with glutathione to brighten your skin. 
On top of being rich in antioxidant and anti-ageing properties, the drink also contains fish collagen peptides. Thanks to their small particle size, these can be absorbed quickly into the skin to improve elasticity and firmness. The drink also works to reduce acne and blemishes, so you can wake up to a radiant complexion.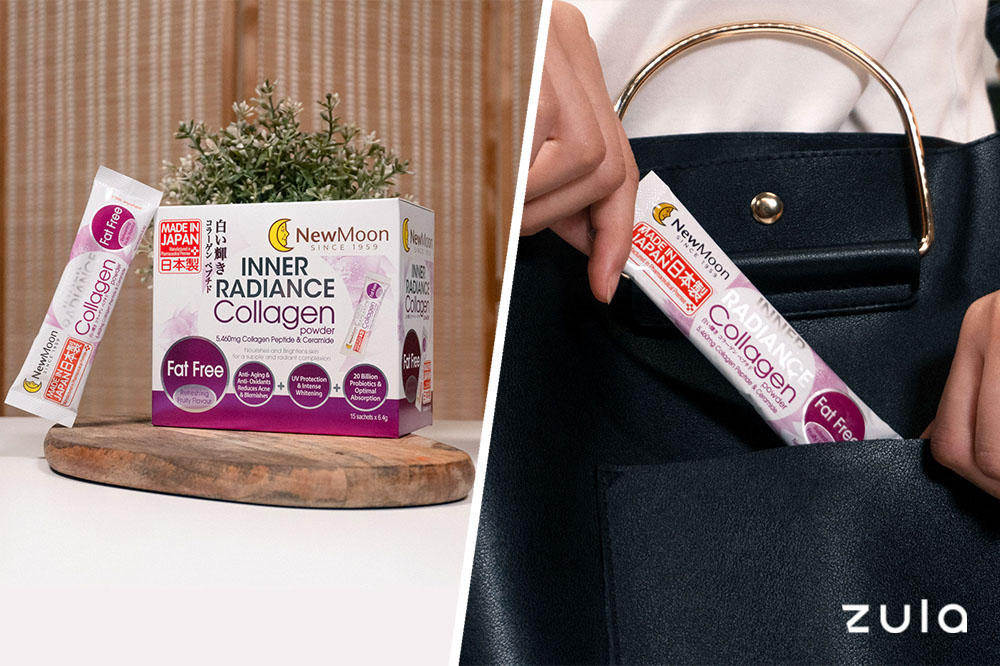 New Moon Inner Radiance Collagen Powder comes in convenient sachets

For frequent flyers and those with jam-packed schedules, New Moon's Inner Radiance Collagen Powder ($59 for 15 sachets) is a lightweight and convenient option that you can stash in your bag to drink on the go. It has a refreshing fruity flavour and packs 20 billion prebiotics and probiotics, improving both skin and digestive health simultaneously.
Take a sachet a day, with or without water. Just make sure the beverage you're having the powder with isn't too hot, as its vitamin C content can be destroyed at high temperatures above 75 degrees Celsius.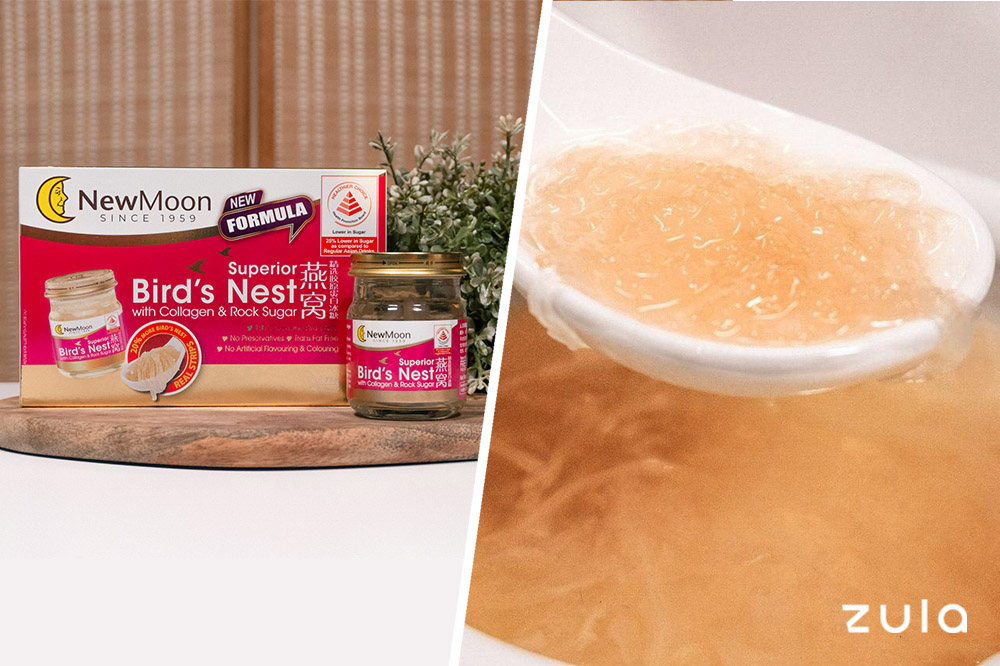 New Moon's Superior Bird's Nest with Collagen & Rock Sugar now contains 20% more bird's nest strips than before
If your go-to beauty supplement for supple skin is bird's nest, New Moon's Superior Bird's Nest with Collagen & Rock Sugar ($46.90 for 6 bottles) combines the benefits of both bird's nest and collagen.
Each bottle is filled with premium bird's nest, which is naturally sweet without any additives. Whole bird's nest strips are used in the drink, a first in the Singapore market.  
The new formula packs 20% more bird's nest than the previous version and contains less sugar, earning itself the Healthier Choice Symbol by the Health Promotion Board. Collagen has also been added to enhance the regeneration of healthy skin cells, boost the elasticity of your skin, and keep it hydrated.
New Moon's collagen products will help you wake up to brighter skin overnight, without having to lift a finger. They are available on New Moon's website, at leading supermarkets, pharmacies and selected department stores.
How To Achieve Brighter Skin Overnight For Valentine's Day
Regardless of whether you're faced with a last-minute skin emergency or simply need a quick fix before date night, these 7 easy skincare tips will help you get brighter skin in a flash. 
This post was brought to you by New Moon.
Photography by Sebastian Tan.
Also read:
9 Singapore IPL Hair Removal Salons For Girls Who Want Smooth AF Underarms