Vans x The Simpsons
From Reebok x Toy Story sneakers to Converse x Scooby Doo, it's never been easier to rep your favourite childhood cartoon characters. With the upcoming Vans x The Simpsons collection, '90s kids will have another way to reminisce about the good ol' days.
The collection consists of footwear, apparel and accessories starring the entire Simpsons clan, as well as their friends and extended family.
The shoes
The gang's all here on this Vans Sk8-Hi sneaker. As with all the sneakers in this collection, the laces are in bright yellow as a nod to the Simpsons' signature hue.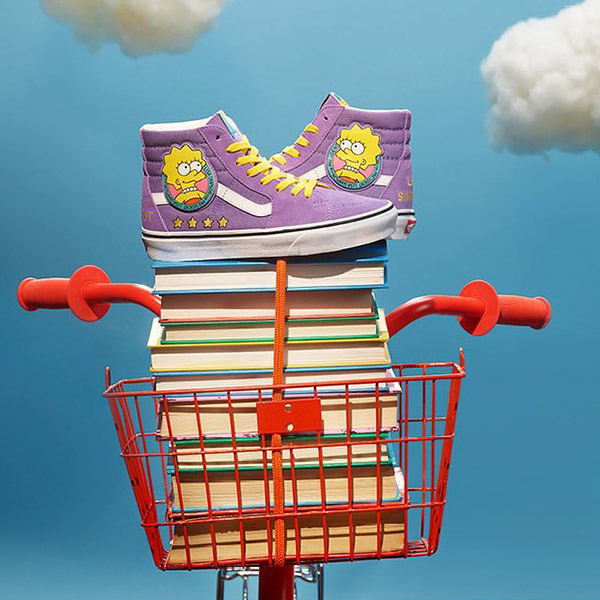 Before there was Tracy Flick in Election, Lisa was already out there hustling and tryna get the vote. This lavender Sk8-Hi sports her campaign sticker, with the text "Lisa Simpson for President".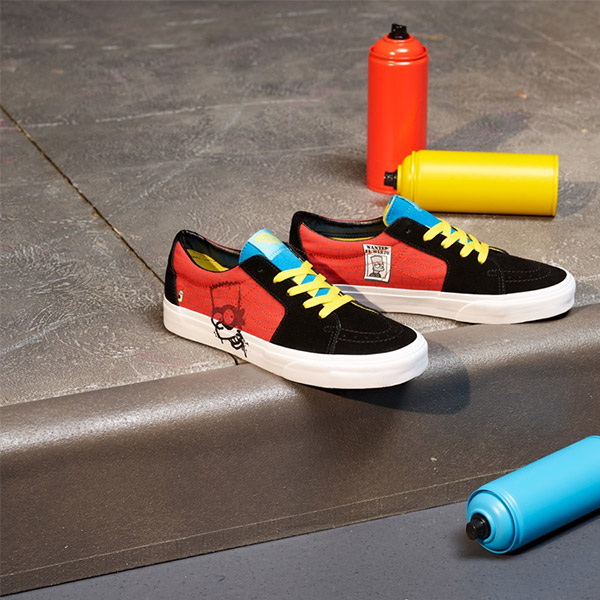 While Lisa was trying to be president, Bart was busy being a prankster. This pair of Sk8-Low sneakers shows a self-portrait of the young graffiti artist, along with a "Wanted: El Barto" poster.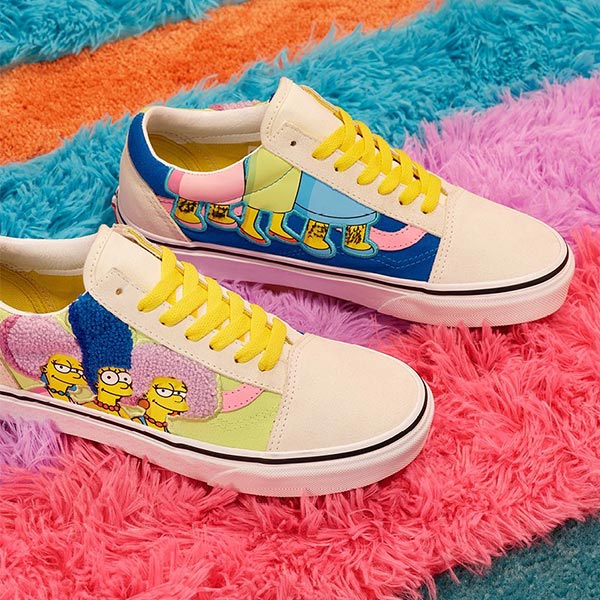 Marge and her sisters, Patty and Selma, feature on this pair of Vans Old Skool sneakers. The mixture of pastel colours and textures will make this a fun and quirky addition to your wardrobe.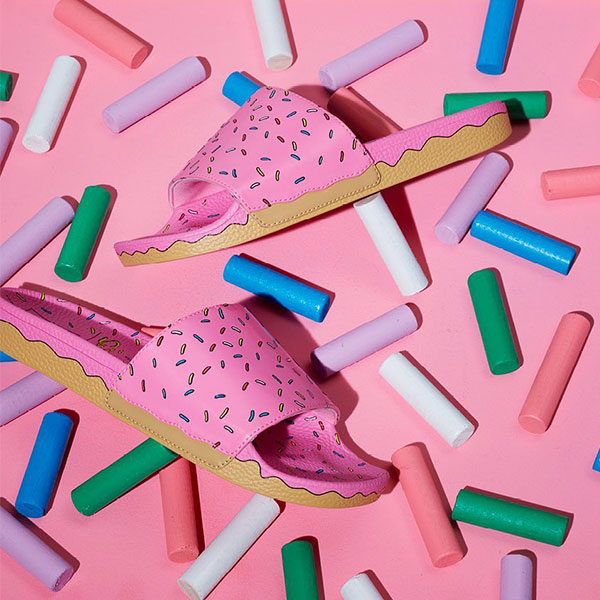 Homer's solo appearance isn't him per se, but his beloved doughnuts. The Slide-On sandal is dipped in pink frosting and covered with sprinkles.
Also read:
Vans' Tie-Dye Sneakers Look Like Paddle Pop Ice Cream & Will Make A Sweet Treat For Your Feet
Clothes and accessories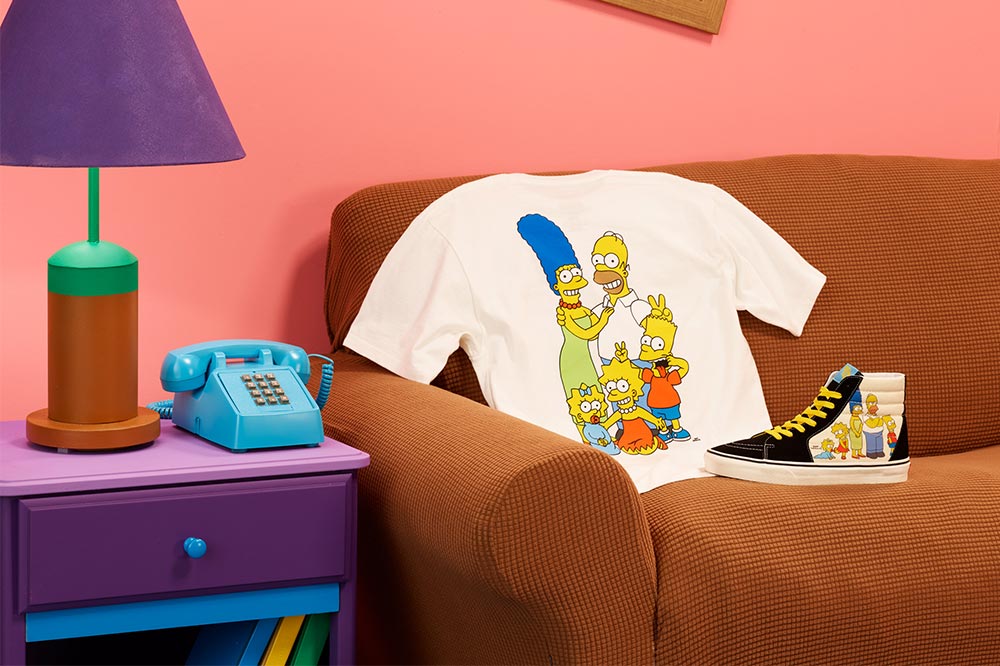 Some of the shoes even come with matching clothes than you can wear as a set with your sneakers.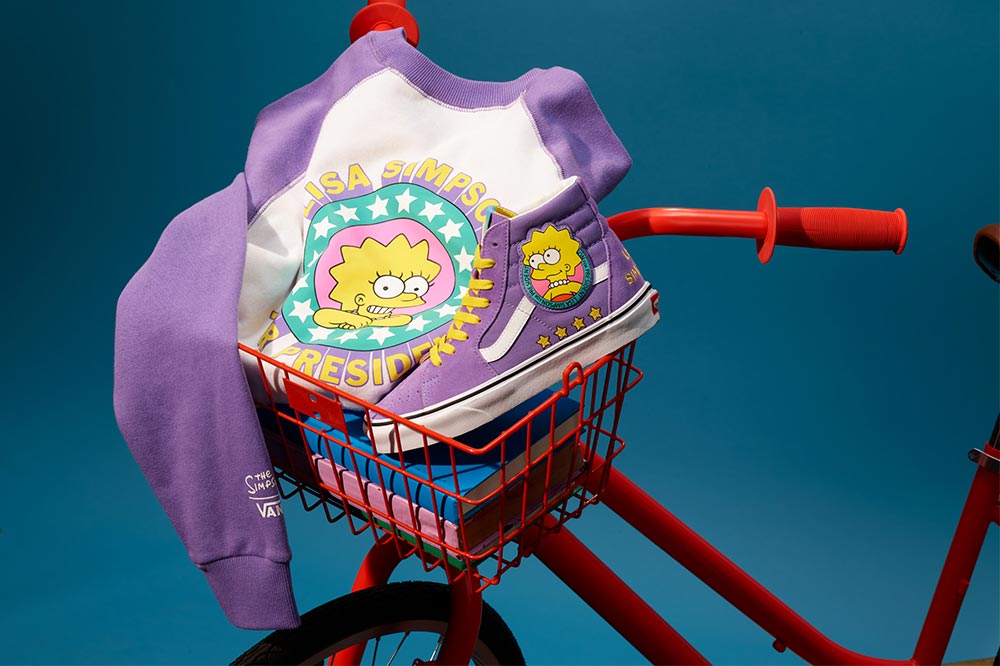 No presidential campaign would be complete without a slogan top, after all.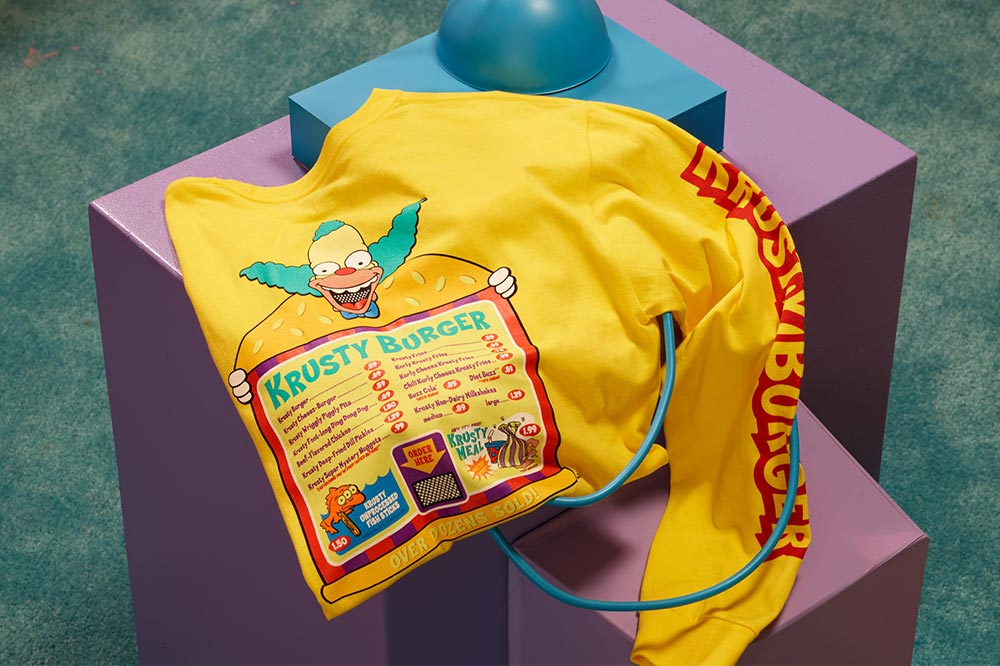 Characters in The Simpsons universe make cameos in the collection too. Mr. Plow as well as Moe and the Bouviers show up on sneakers, while Krusty the clown takes over a hoodie.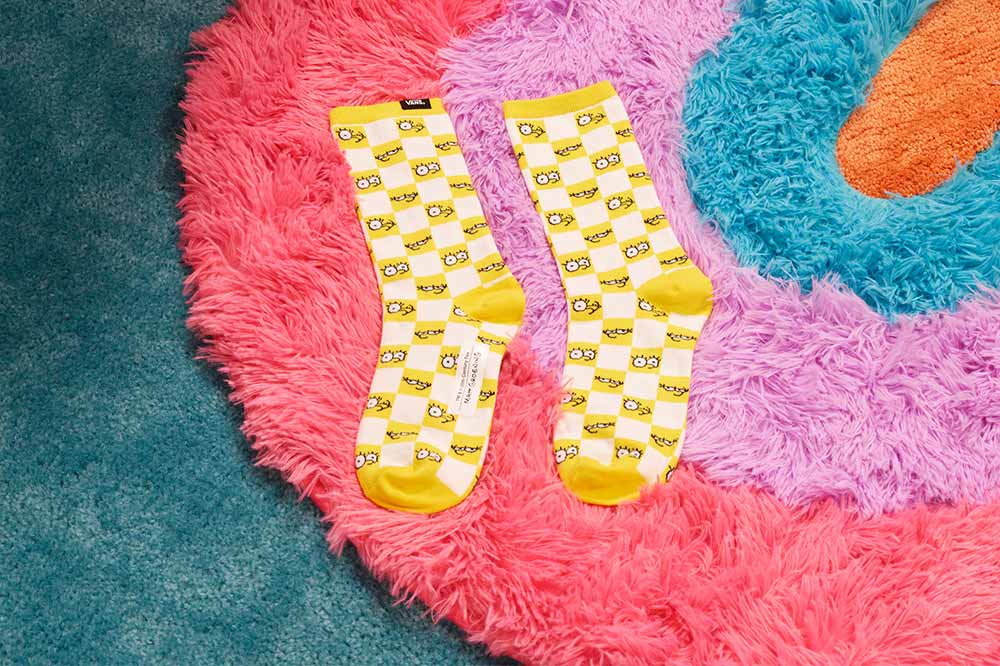 Accessories like socks and caps let you display your allegiance in more subtle ways.
Vans x The Simpsons Is A Nod To One Of TV's Most Famous Families
Vans x The Simpsons collection launches on 7 August 2020 across the world, including Vans Singapore's stores.
Those of you eyeing the doughnut slides will have to hunt for it on alternative channels, as the brand has already highlighted on its Instagram account that this particular model will not be available in Singapore. Everything else, however, is fair game.
All pictures courtesy of Vans.
Also read:
Pokemon x Casetify Phone Cases Come In Tie-Dye And Sticker-Filled Designs For '90s Kids & VSCO Girls