Dorothy Wang Facts
After the third season of Bling Empire, viewers like me who have lived vicariously through the cast could not wait for the return of the next season. While we're not sure when we will get a fourth installment of the reality show, Netflix recently treated us to a spin-off series aka Bling Empire: New York that features Dorothy Wang as one of the main characters. 
If you're curious about the 35-year-old, continue reading to find out some interesting facts about her.
1. Her family is originally from Taiwan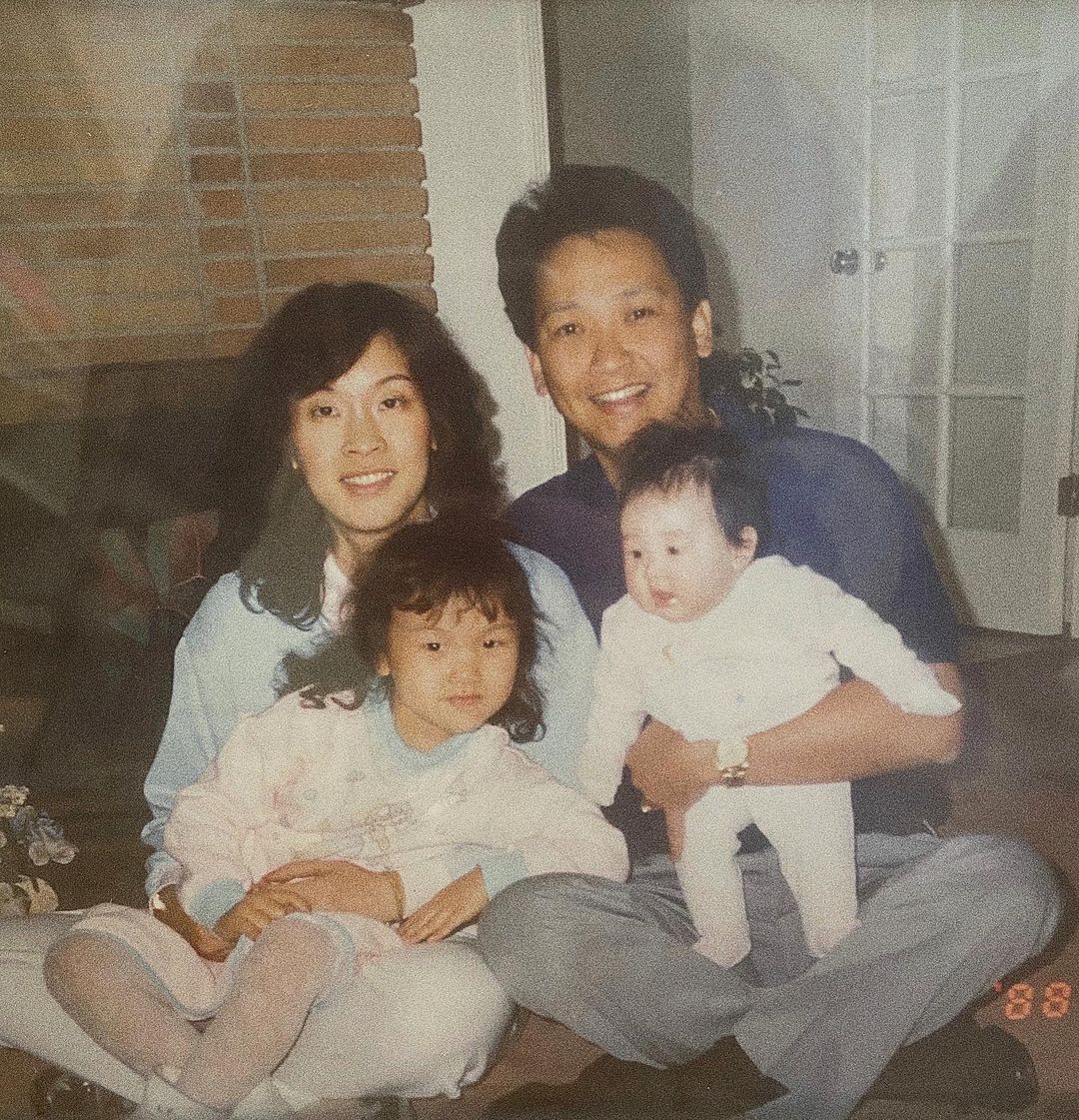 Source
Fun fact: Dorothy Wang is a first-generation Chinese-American, born and raised in Beverly Hills. Her family comprises her parents and an older sister, Janice Wang. 
In case you're wondering, she was indeed born with a silver spoon in her mouth. Her father is Roger Wang, a billionaire who was the former CEO of Golden Eagle International Group. Forbes has also previously reported that he has a net worth of USD$3.4 billion (~S$4.7 billion).
2. She has a net worth of USD$10 million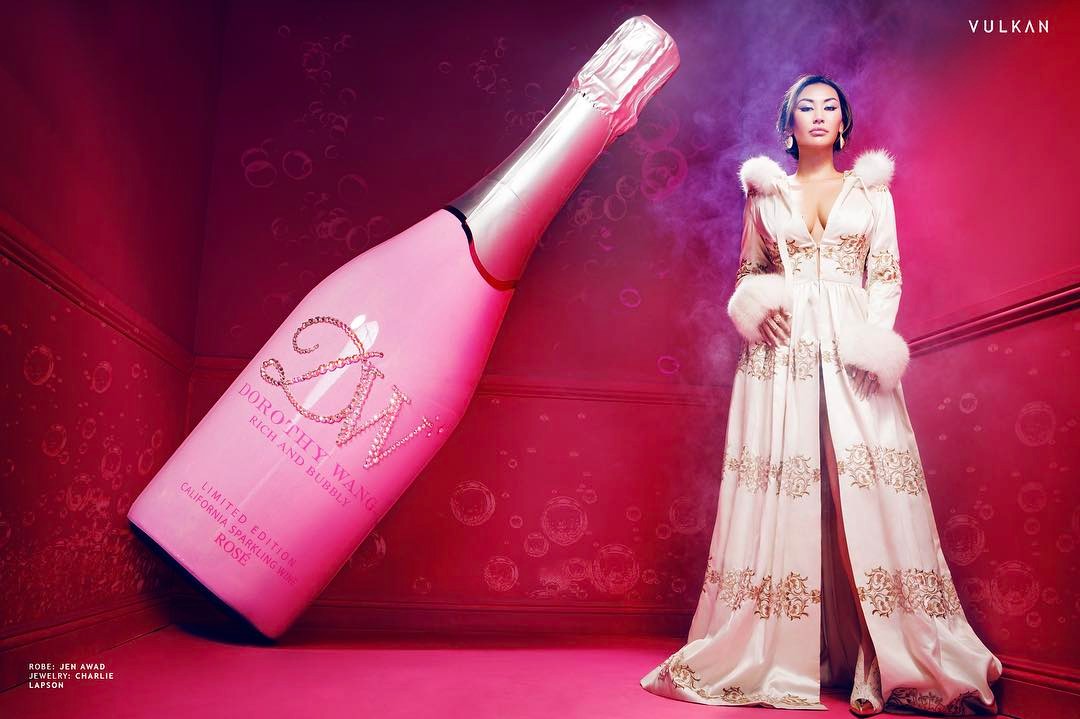 Source
Dorothy Wang might have led a privileged life since she was young, but she is a hard worker who takes pride in her work. Apart from making her name as a real estate broker, the entrepreneur has also created her own jewellery brand Fabuluxue, as well as champagne brand Rich and Bubbly.  
Thanks to her hardworking attitude, her net worth is said to be something like USD$10 million (~S$13.9 million), as reported by Celebrity Net Worth.
3. It's not her first time on reality TV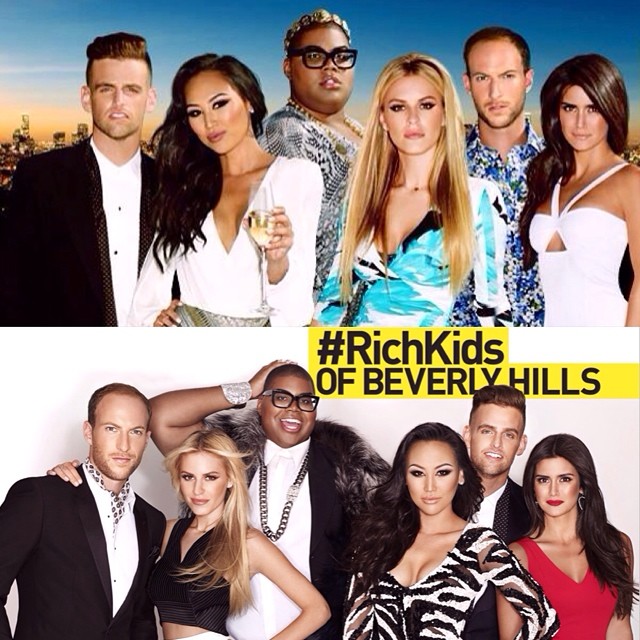 Source
If you thought Dorothy Wang looked familiar, it might be because you've watched Rich Kids of Beverly Hills, which ran for 4 seasons between 2014 and 2016. The reality show was Dorothy Wang's road to fame. She later appeared on other dating shows like Fetch Me A Date on Facebook, and Famously Single. 
One might say her appearances on the Bling Empire series make her a reality show pro.  
4. She lives in a loft apartment in New York City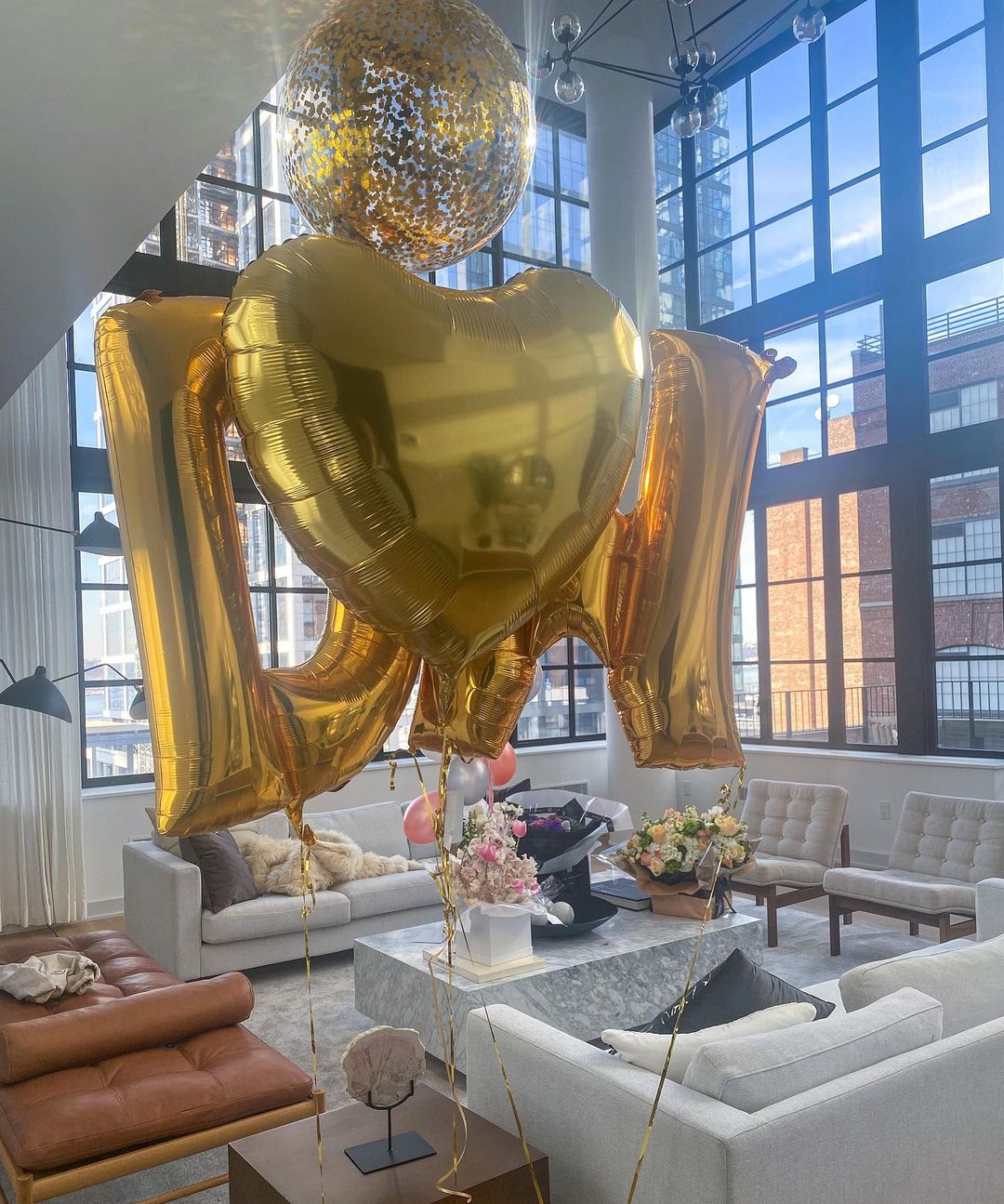 A view of Dorothy's loft
Source
The last time we saw Dorothy in Bling Empire Season 3, she was house-hunting in New York City before making her big move from Los Angeles. In the spin-off series, we saw her invite Tina into her gorgeous loft apartment. 
We love how she picked out furniture that match the colour of her apartment, the stunning long windows, and also the fact that the apartment comes with an awesome city view.
5. She is smart and hardworking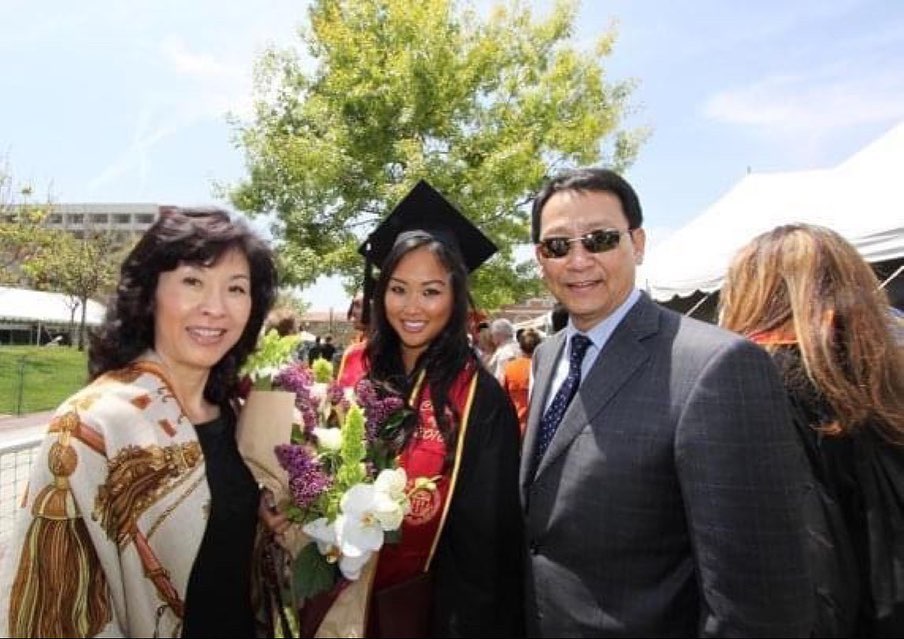 Source
It has been more than a decade since Dorothy Wang graduated from the University of Southern California, where she majored in communications. While she has admitted on Instagram that she wasn't "the most academically focused," she still managed to graduate on the Dean's list.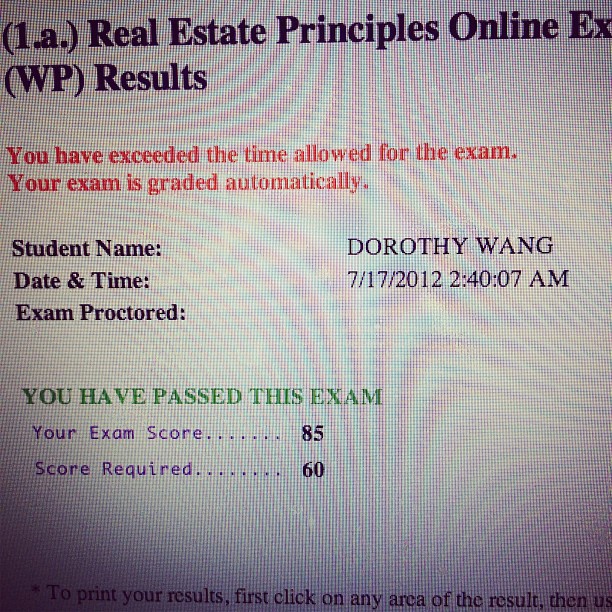 Source
On top of her academic excellence, Dorothy Wang also aced her real estate broker exam ‒ she claimed on Bling Empire that it was easy. While the exam only requires a score of 60 to pass, she far surpassed that with a score of 85. 
6. Her Instagram account has over 1 million followers
As mentioned earlier, Dorothy Wang began to gain followers on Instagram after her appearances on several reality shows. While she currently has more than 1 million followers, it is expected that the number will rise, now that the second season of  Bling Empire: New York is out. 
Interested peeps can follow her Instagram here. 
7. Is proud of her Asian heritage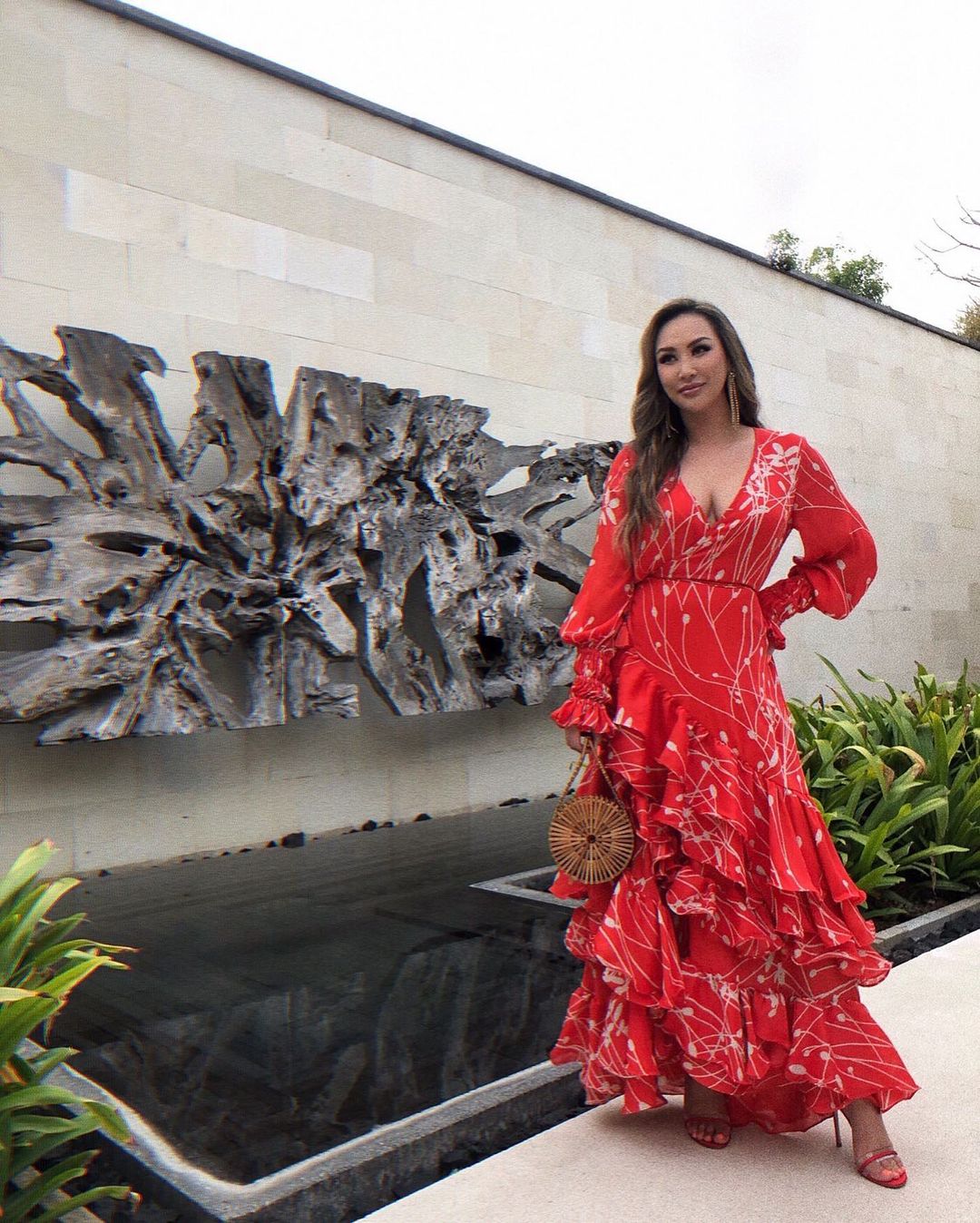 Source
Over the past couple of years, the incidence of Asian hate crime has risen in the U.S. Dorothy Wang has declared that she is "very Asian and very proud", and shared a post on ways for people to contribute and show support to the Asian community in the U.S.
Serious matters aside, Dorothy Wang keeps her Chinese heritage alive by celebrating the Chinese New Year. 
8. Her website is dedicated to sharing her travel tips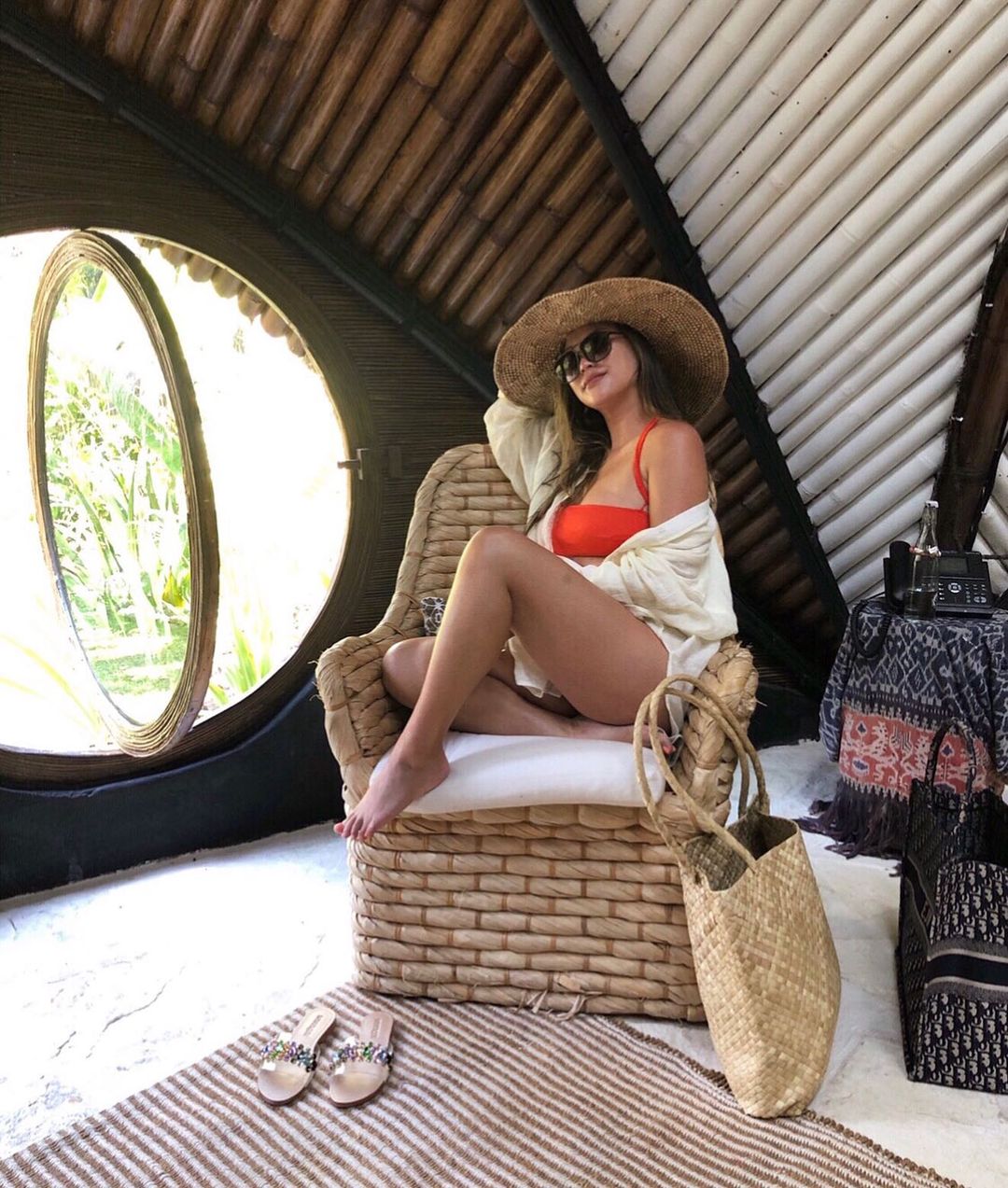 Source
One might think that Dora The Explorer was named after Dorothy Wang, as the millionaire is also a fan of exploring different parts of the world. She even coined the hashtag #DorothyTheExplorer on Instagram just to show how much she enjoys travelling. 
That's not all – Dorothy Wang even created a website that she dedicates to her travel adventures. She shares travel tips on cities that she visited, including Tokyo, Capri, and Amsterdam. Now that heading overseas is an option again for many people, perhaps you might want to check out her website for some travel tips. 
9. She has given back to the community from a young age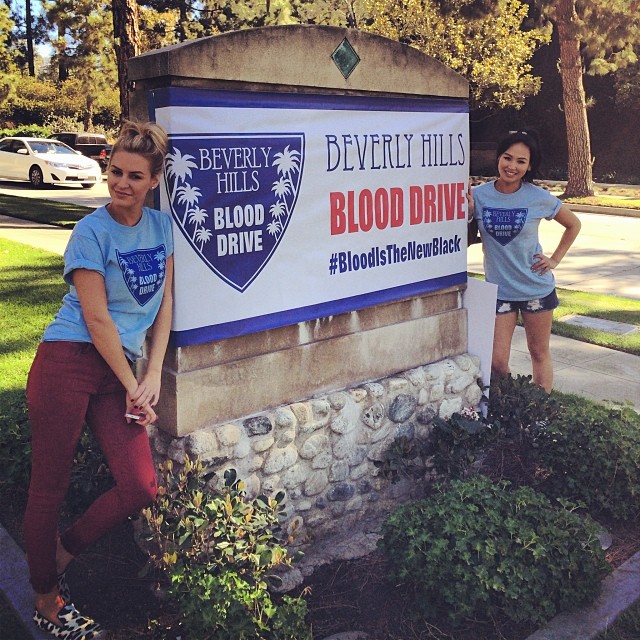 Source
There's no denying that Dorothy Wang is filthy rich, but it is worth noticing that she makes use of her wealth to help those in need. According to Entity Mag, the millionaire was taught to give back to society since young, and for a long time, she has been involved in various altruistic acts. 
When she was 12, she was appointed as the youngest Goodwill Ambassador for the Nanjing Charity League. In 2013, she organised a blood donation drive, asking residents in Beverly Hills to donate blood while enjoying burgers and fries. Other examples also include the time when she donated proceeds of her closet sales to the UNICEF. 
We stan a kindhearted queen.
Also read: 
20 Anna Shay Facts Including Her Father's Weapon Business, Her Son & The Truth About The Penis Pump
10. Supports the Black Live Matters movement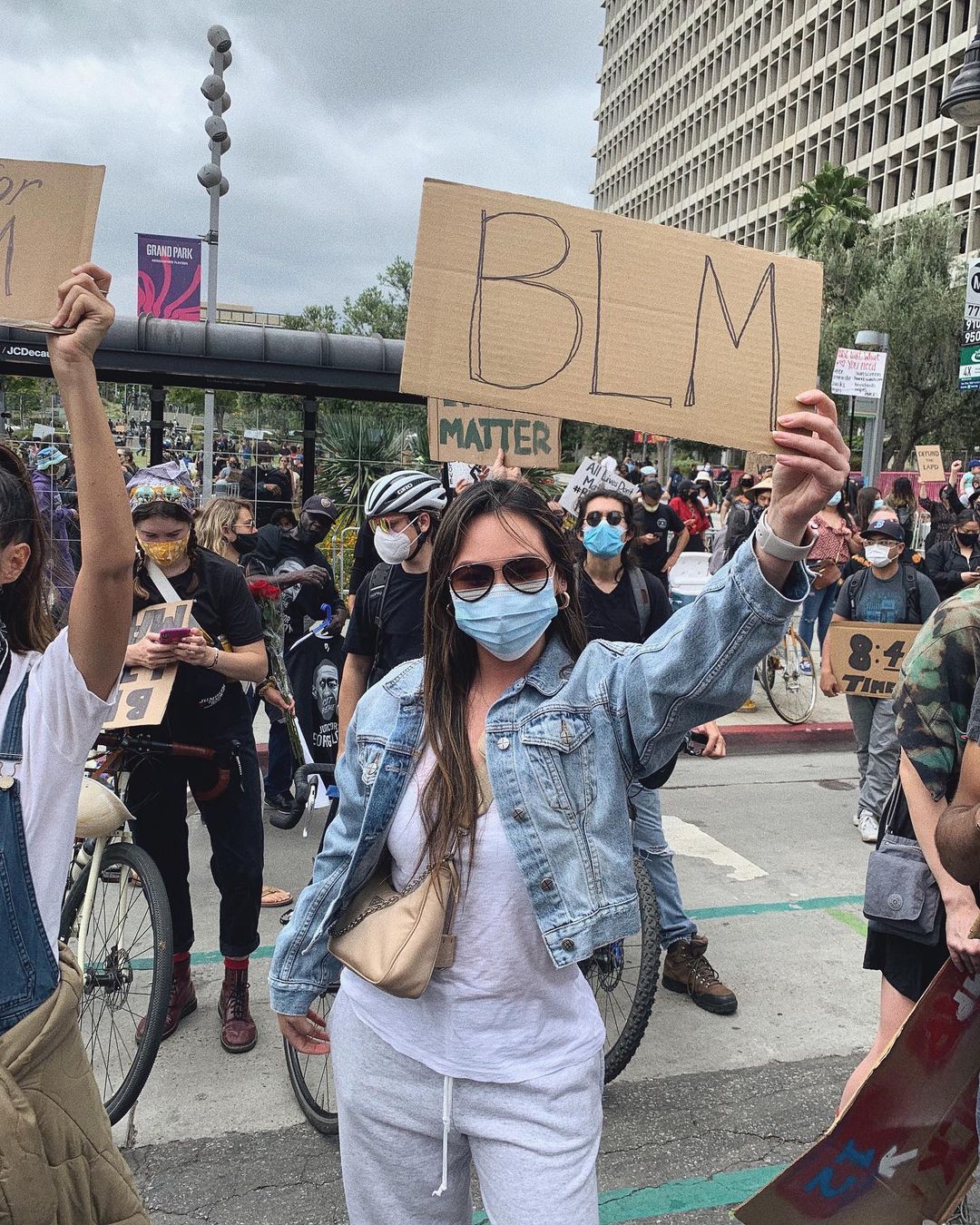 Source
2020 was a harsh year on many fronts: it saw the start of the Covid-19 pandemic, and was a year of great racial unrest. Dorothy Wang is a supporter of diversity and inclusivity, so it's not surprising to see her attendance at the Asian American and Pacific Islanders (AAPI) for the Black Lives Matter (BLM) protest. 
On an Instagram post, she shared how she learned about "systemic racism, oppression, and brutality the black community faces every day" from the protest.

Source
Showing support for the movement in her own way, Dorothy Wang came up with a list of Black-owned restaurants on her website. She also sorted the list according to categories like fine dining, vegan, brunch, and dessert for easy reading. 
11. She's friends with Christine Chiu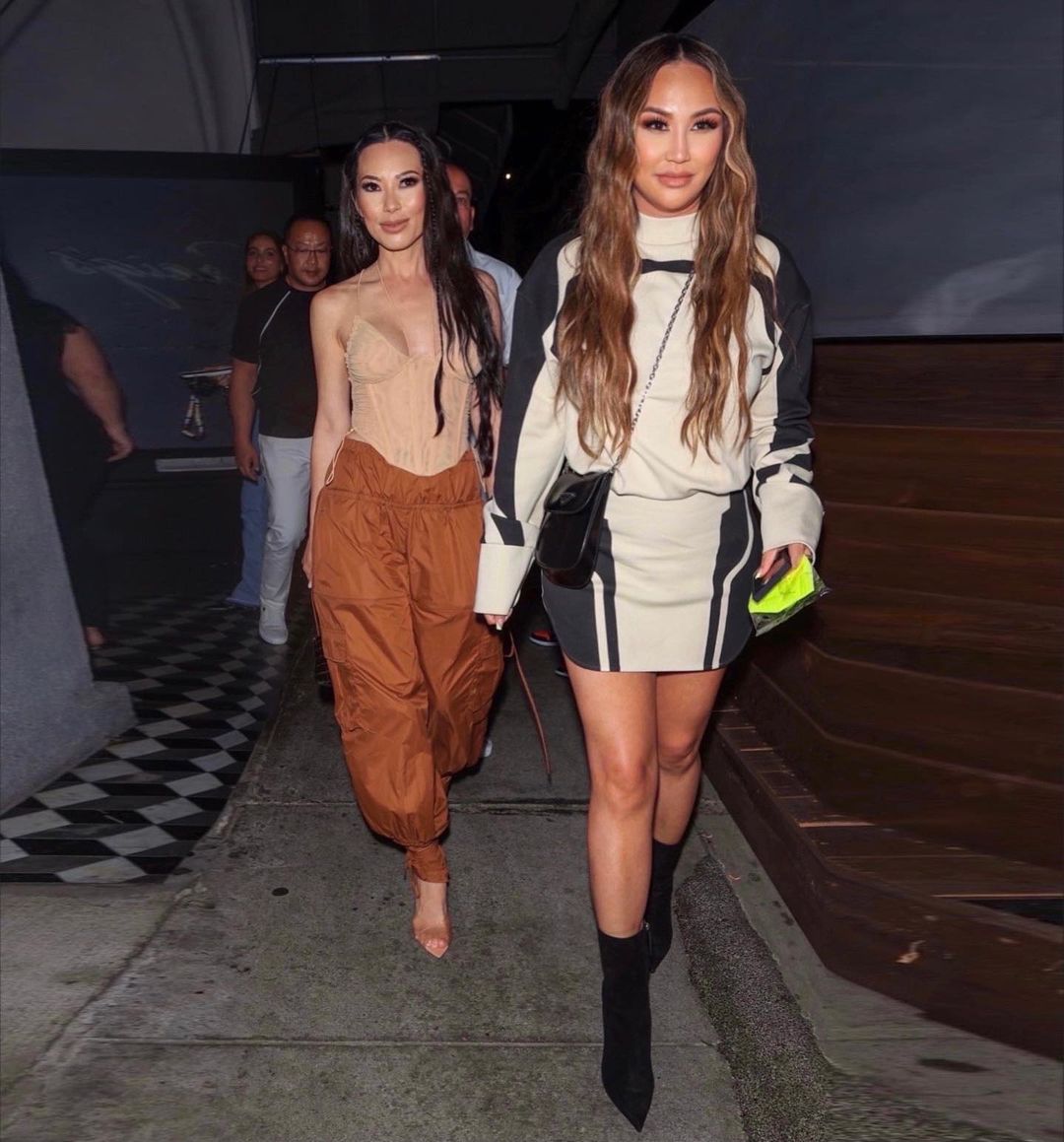 Source
ICYMI, Dorothy Wang is already friends with the OG cast of Bling Empire, Christine Chiu. She has appeared on her Instagram several times, and are perhaps part of how she managed to get onto the second season of the reality show. In an interview with SCMP, Christine Chiu also mentioned that she loves Dorothy Wang for her "straightforward, take-no-prisoners, no BS way of communicating". Maybe this is why they're frequent hang-out buddies.
12. Has a soft side to her friends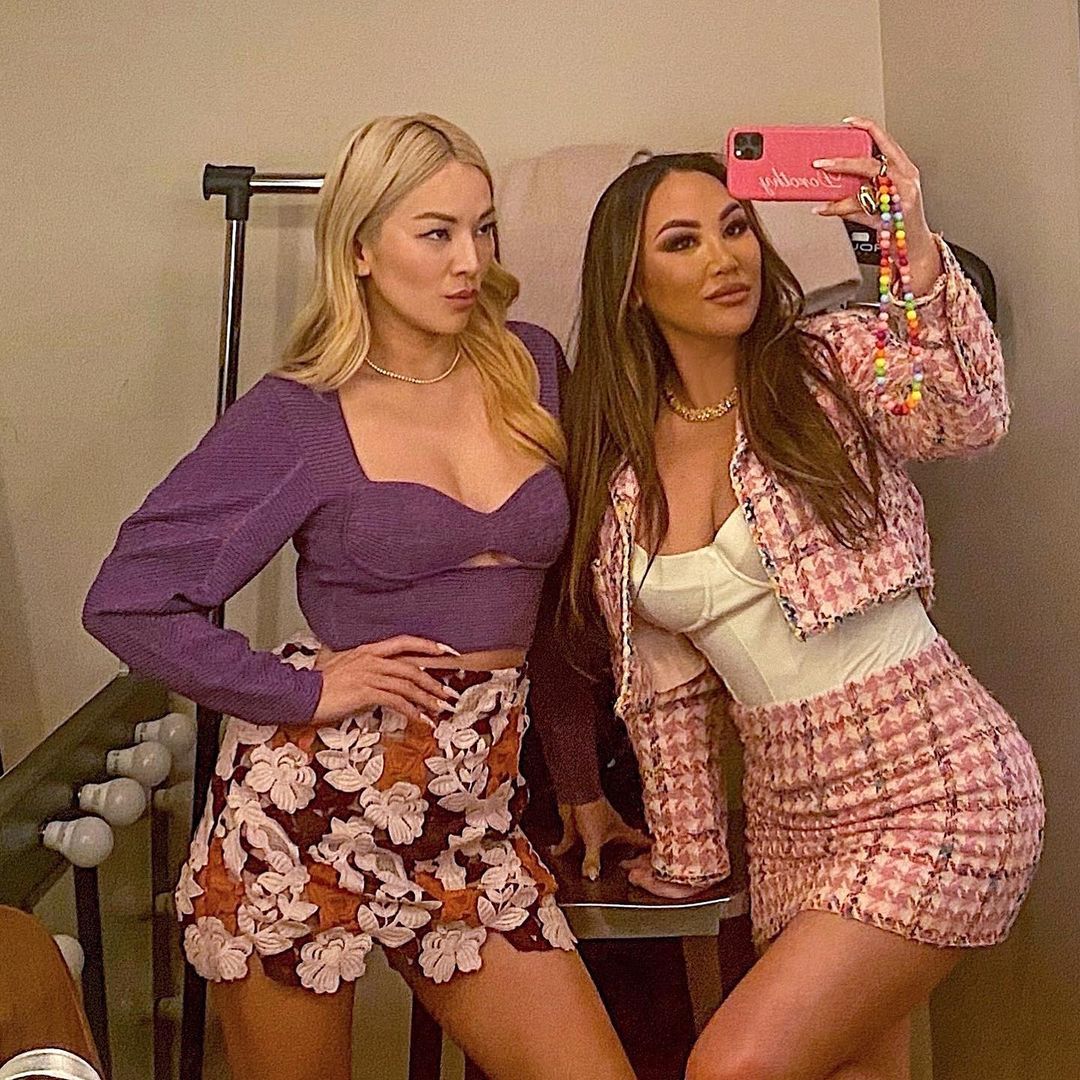 Tina and Dorothy taking a mirror selfie
Source
When we saw Tina breaking down several times during Bling Empire: New York, Dorothy was always there to lend a shoulder. She hated to see how sad Tina was and tried her best to cheer her up ‒ she even stepped out of her comfort zone by "men-hunting" in a bar just for her. 
Even Vika who didn't have a first good impression of Dorothy mentioned that she was surprised to see a soft side of her. Moral of the story? Never judge a book by its cover.  
13. She loves to dress up for Halloween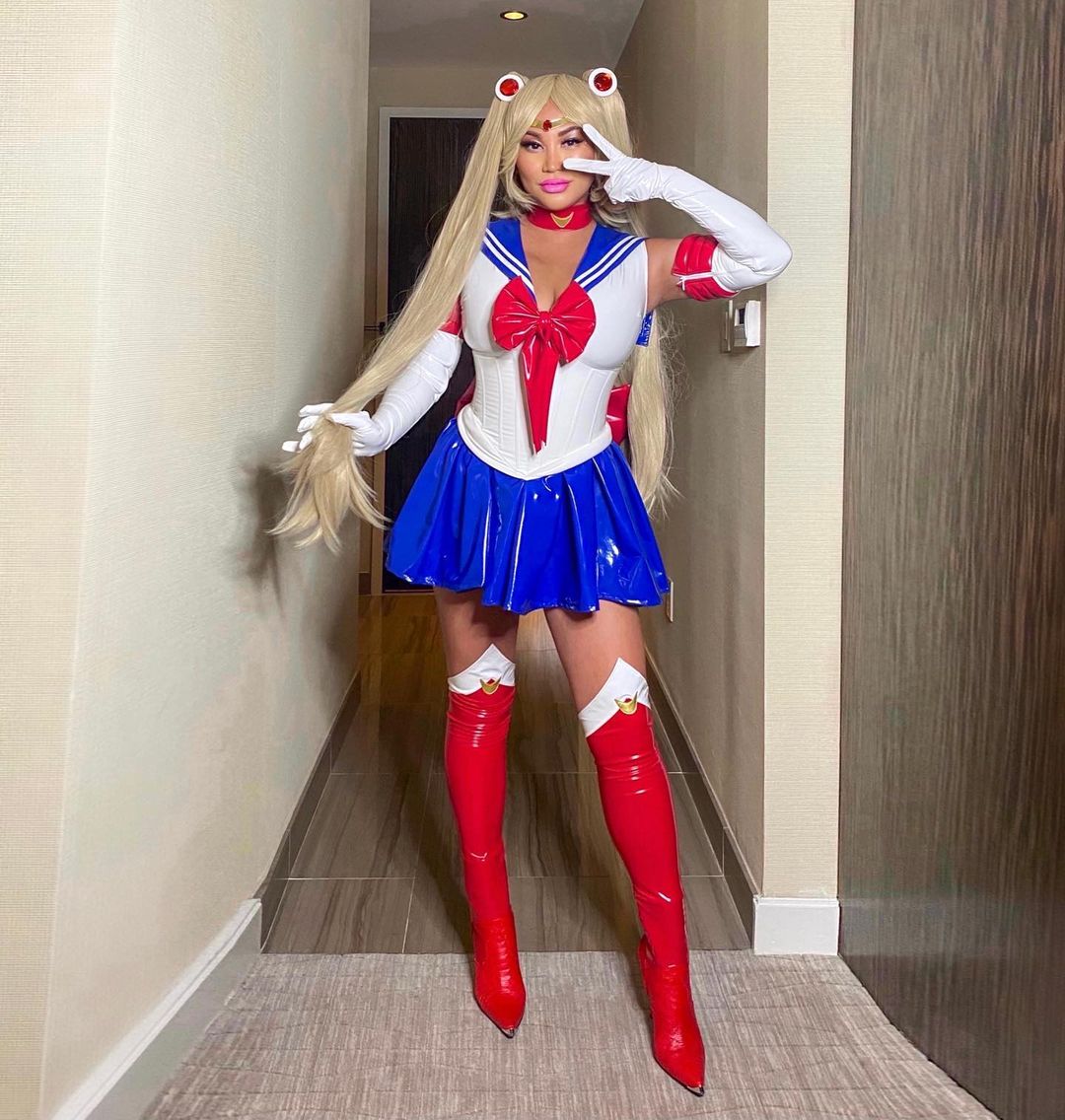 Source
Dorothy Wang knows how to work hard, and party hard too, especially at Halloween. Glance at her Instagram feed, and you'll notice how much effort she puts into coming up with a different costume every year. 
Previously, she transformed herself into Sailor Moon; she's also dressed up as an inmate, and an enchantress. We wonder what she'll pull off this Halloween.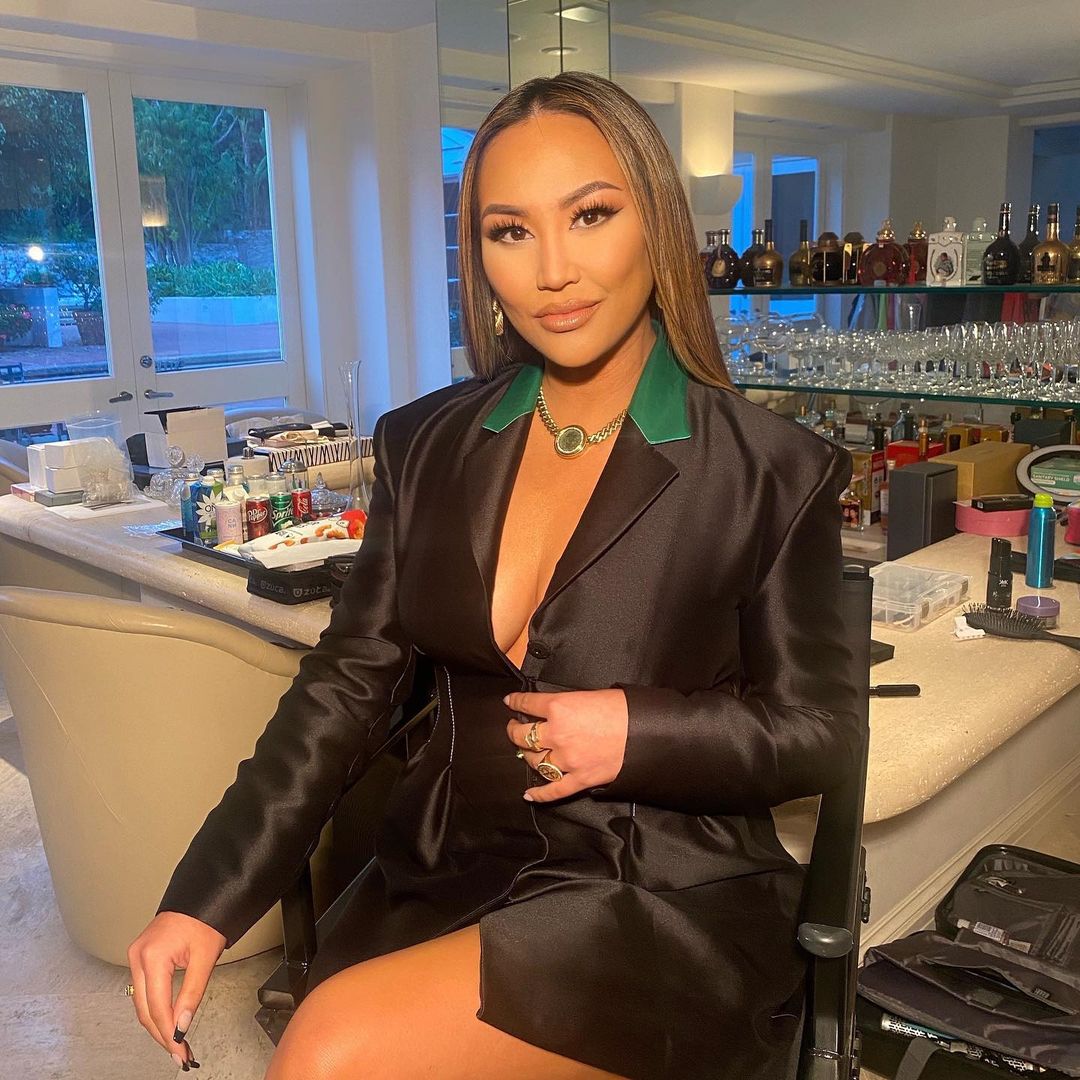 Source
Currently single and ready to mingle, Dorothy Wang has had her fair share of relationships, both good and bad. One of her ex-es prepared 100 pink balloons on her birthday, and 200 stalks of roses on Valentine's Day 2019, as she documented on Instagram. However, despite the sweet moments they shared, it appears that things didn't work out for the two.  
On the other hand, she also revealed on Bling Empire season 2 that she once dated someone who turned out to be a con artist. While she has never spilled more tea about that ex, it makes us curious about what actually happened. 
15. She is willing to bend the rules for a potential love interest
There were many times in Bling Empire New York that Dorothy surprised me. Apart from the scene when she explained what PQ meant (it stands for pussy quiver btw), there was also an instance when she met up with Ari for a date.
What impressed me was the fact that she kept an open mind and went to a pizza eatery with him despite being a person who doesn't eat gluten. Unlike her "fierce" appearance, Dorothy seems to have a soft spot for Ari and doesn't mind compromising for a potential love interest. 
16. Created her own line of lash products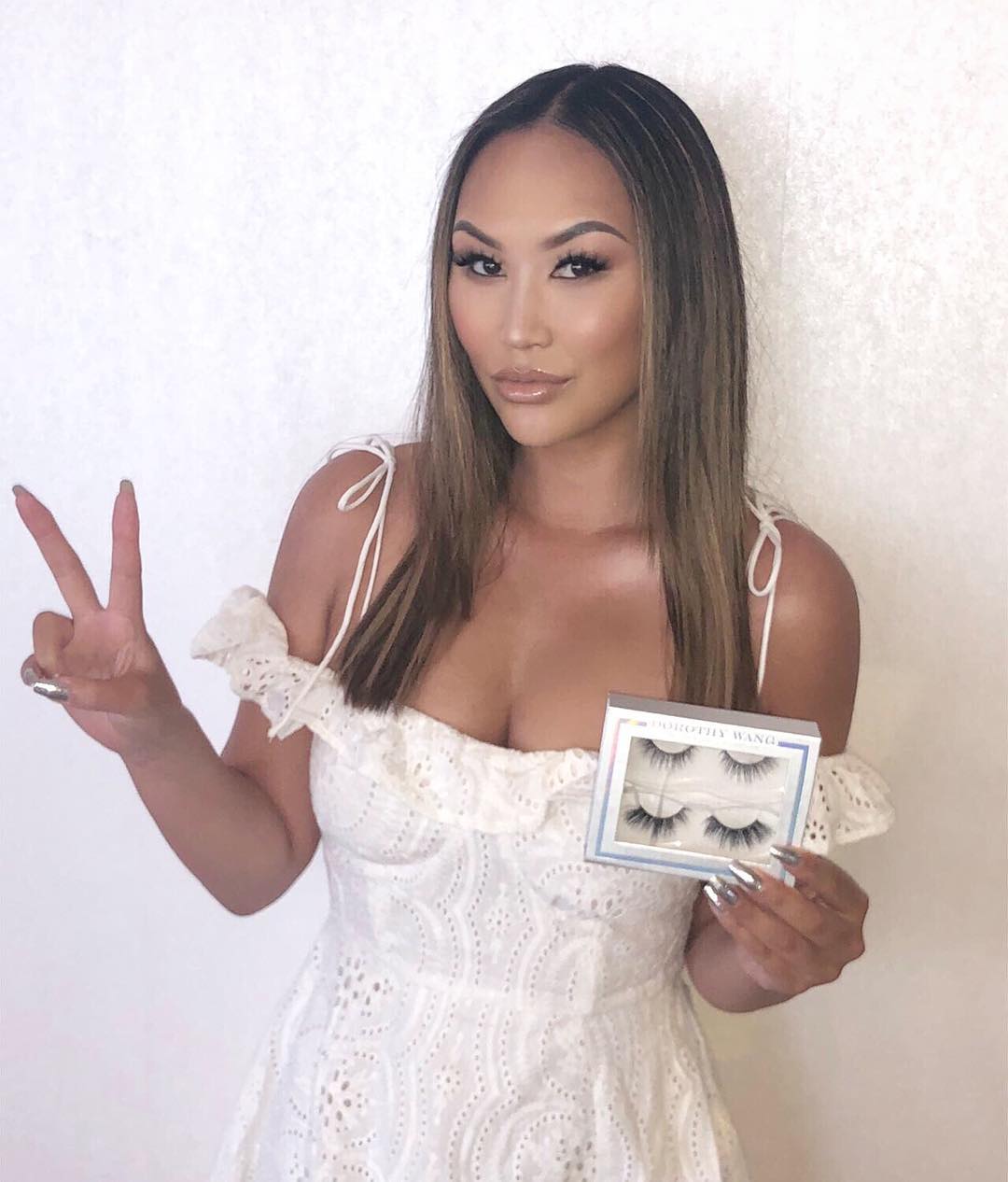 Source
Some girls can't live without their falsies, and if you are one of them, be sure to check out Dorothy Wang's collaboration with Lilly Lashes. 
Back in 2017, Dorothy Wang began working with Lily Lashes to create her own Day-to-Night collection. It wasn't until 2018 that the special collaboration dropped. Since she's not new to creating her own brands, we'll definitely keep our eyes peeled for more of her entrepreneurial ventures. 
17. She is close to her sister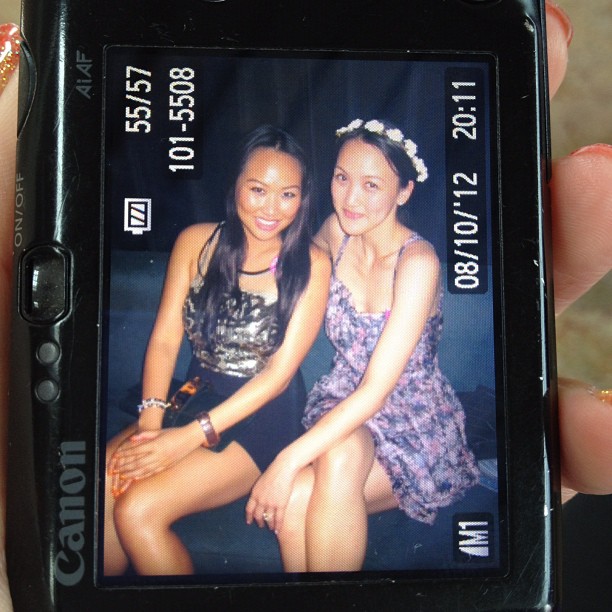 Source
It is obvious that Dorothy Wang cherishes her older sister Janice Wang, as she has dedicated many Instagram posts to her. Some posts include pictures of them when they were younger, and others feature heartfelt tributes to her.
Unlike Dorothy Wang, her older sister keeps a low profile. There is barely any information about her, apart from the recent news by Forbes that she has stepped down from her role as an executive director in her father's company. 
18. She likes to reference "Mean Girls"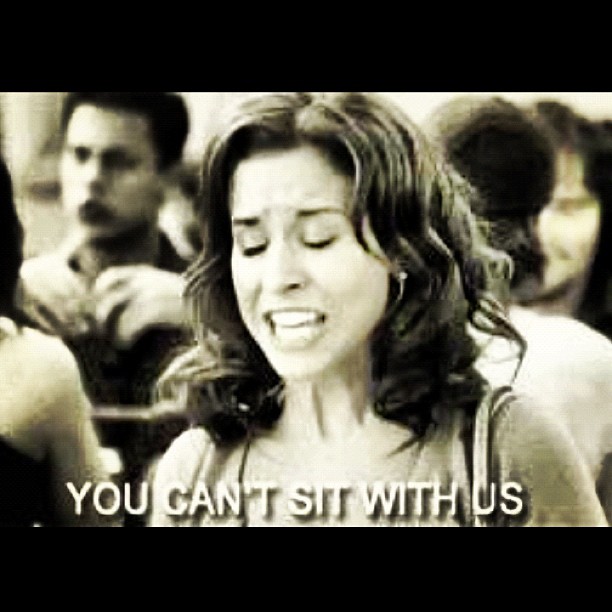 Source
Mean Girls might be a 2004 movie, but even today, many people, Dorothy Wang included, still enjoy referencing the chick-flick. Dorothy Wang once shared a photo of Gretchen in a post, quoting her classic line "You can't sit with us". 
Citing another memorable quote from the movie, "Get in loser, we're going shopping", Dorothy Wang paid tribute to the character Regina George by captioning it in a post featuring her temporary ride, a luxurious Range Rover. 
These Dorothy Wang Facts Show That She Is More Than Just Glitz And Glam
While there are stereotypes about wealthy people like being selfish, these facts show that Dorothy Wang cares about more than just her assets and appearance. As we see her return to the screens of reality TV through the second season of Bling Empire: New York, we also can't wait to see what she has in store for her followers down the road. 
This article was originally published on 19 May 2022 and updated on 27 January 2023.
Also read: 
20 Kane Lim Facts Including His Family, How He Amassed His Wealth & Being Single