Christine Chiu Facts
Singaporeans love to kaypoh about rich people, which is perhaps why Bling Empire always ranks within the Top 10 on Netflix every time a new season is released. Apart from Singaporean cast member Kane Lim, other figures like Christine Chiu have also been largely talked about mainly for their impressive wealth. 
But for more interesting facts about Christine, read on to find out more about the 39-year-old.  
1. She was born in Taiwan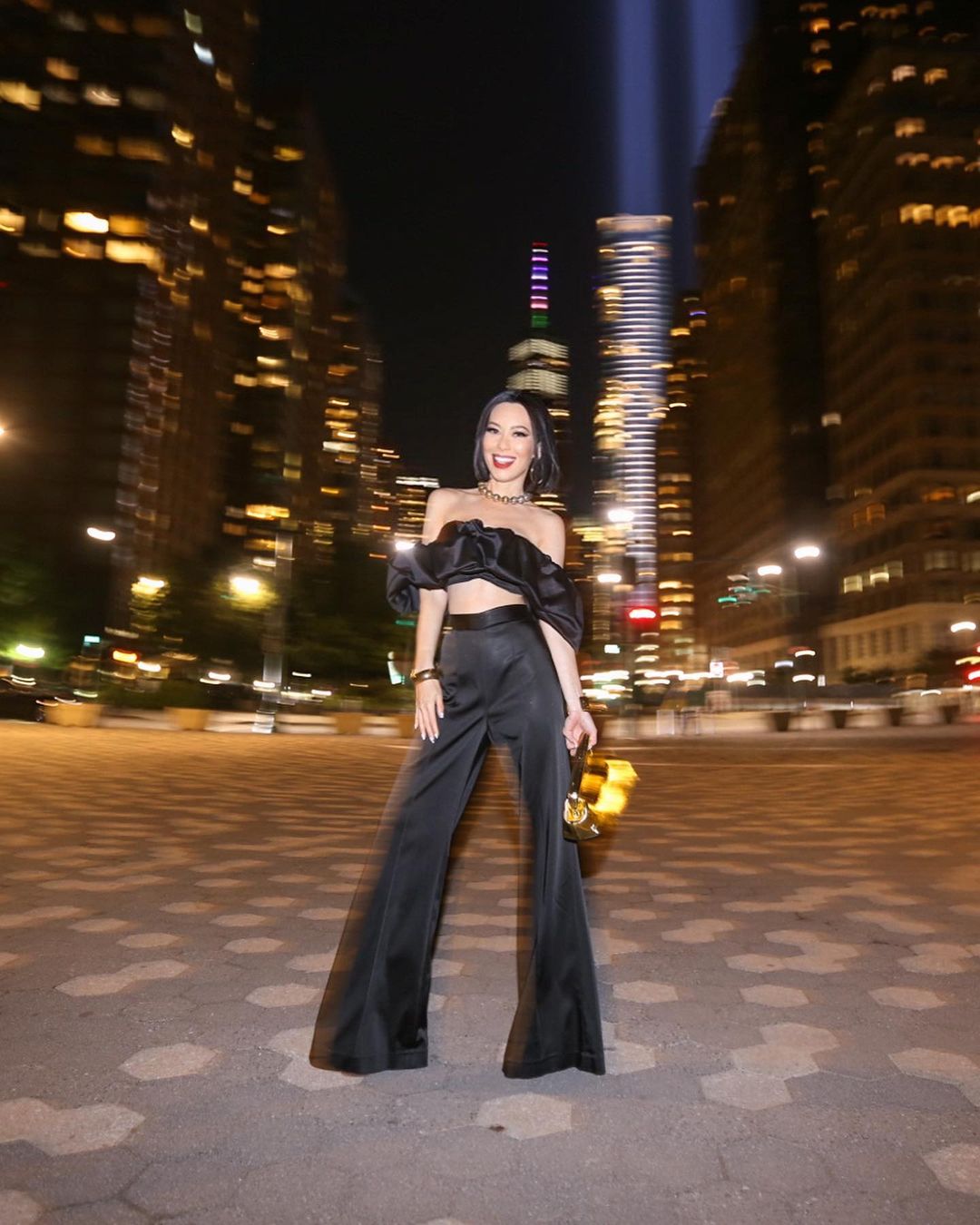 Source
As much as we would love to know more about Christine's family background, she has been rather privy about her personal life. But there are a few facts she shared publicly before, like how she was born in Taiwan and moved to the U.S with her family when she was 7 years old. 
Later, Christine and her family settled in Beverly Hills, Los Angeles, and she has been living there ever since.  
2. Has a Bachelor's degree in International Business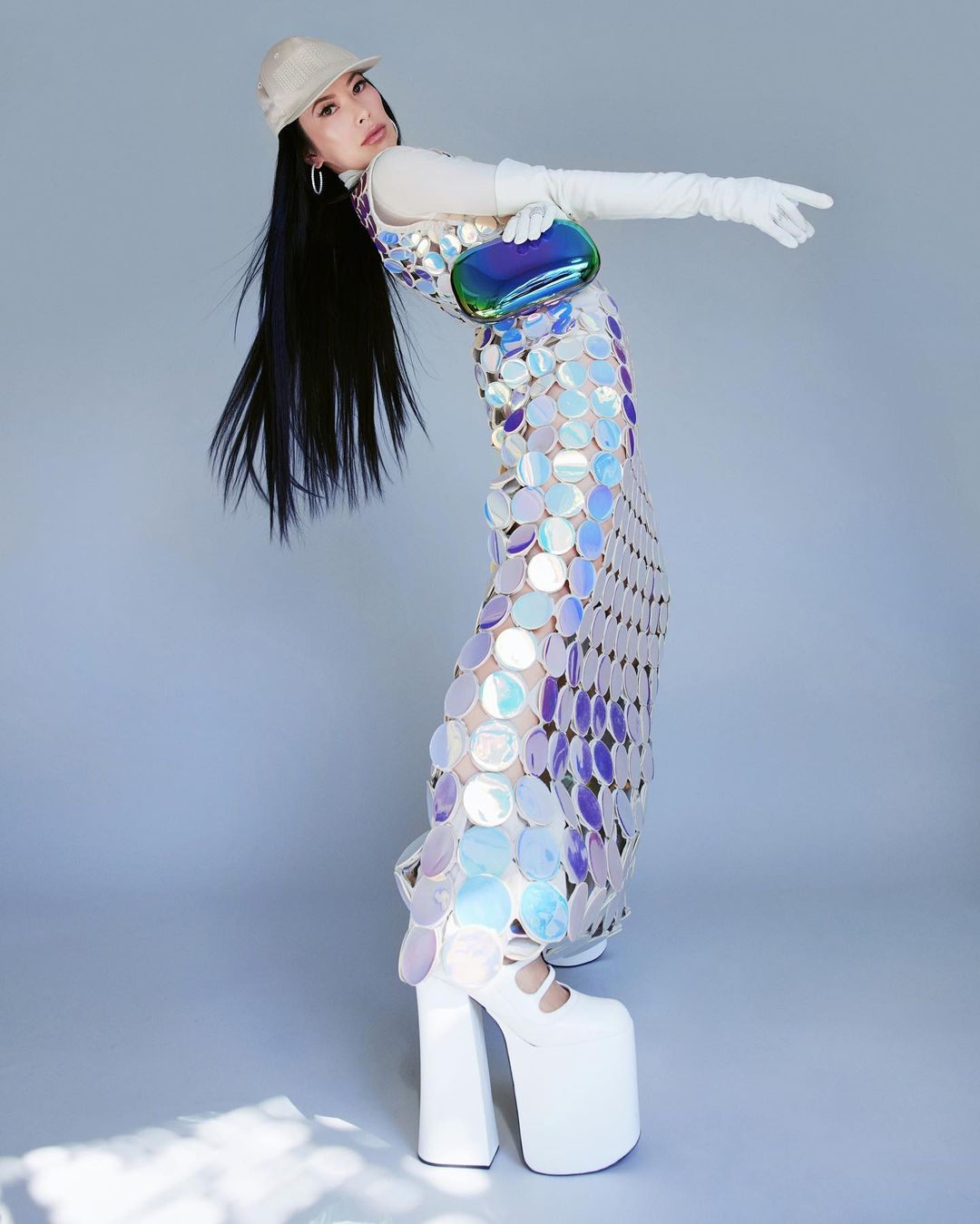 Source
Christine's image as a fashionista might have led some to think that she was a fashion major. But it turns out she graduated from Pepperdine University with a degree in International Business. 
Prior to receiving her degree from Pepperdine University, U.S. media also reported that Christine majored in economics at Stanford University, highlighting the fact that she has both beauty and brains. 
3. She founded her husband's plastic surgery clinic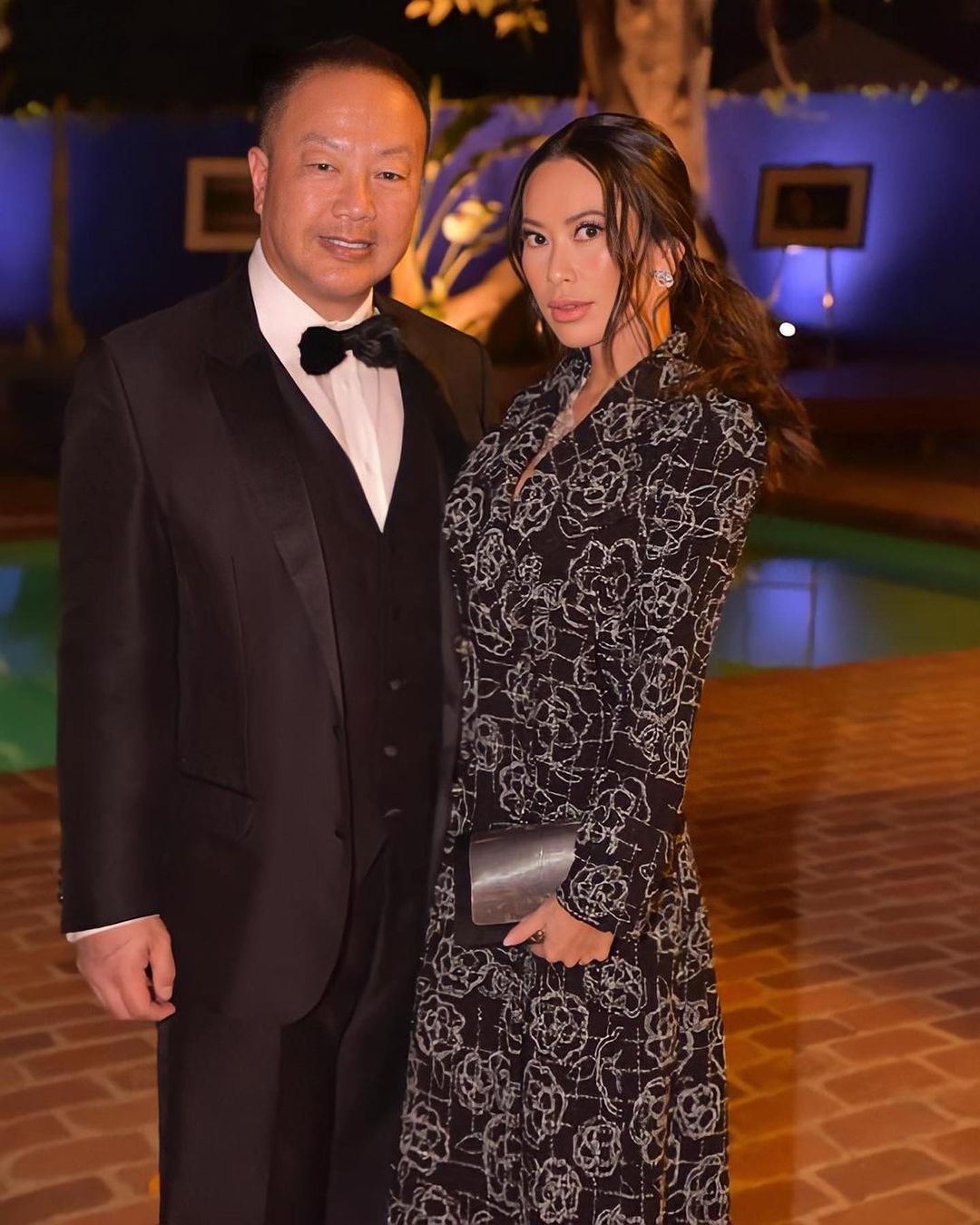 Source
Unless you're new to Bling Empire, you would know that Christine and her husband Gabriel co-own Beverly Hills Plastic Surgery. For the unacquainted, the clinic is visited by many Hollywood celebrities, politicians, and even royalty.  
Oprah Daily reported that Christine was actually the one who founded the company and hired Gabriel as her first employee. Currently, she works as the managing director and occasionally pays her husband a visit for aesthetic procedures.
4. Has a combined net worth of US$80 million with her husband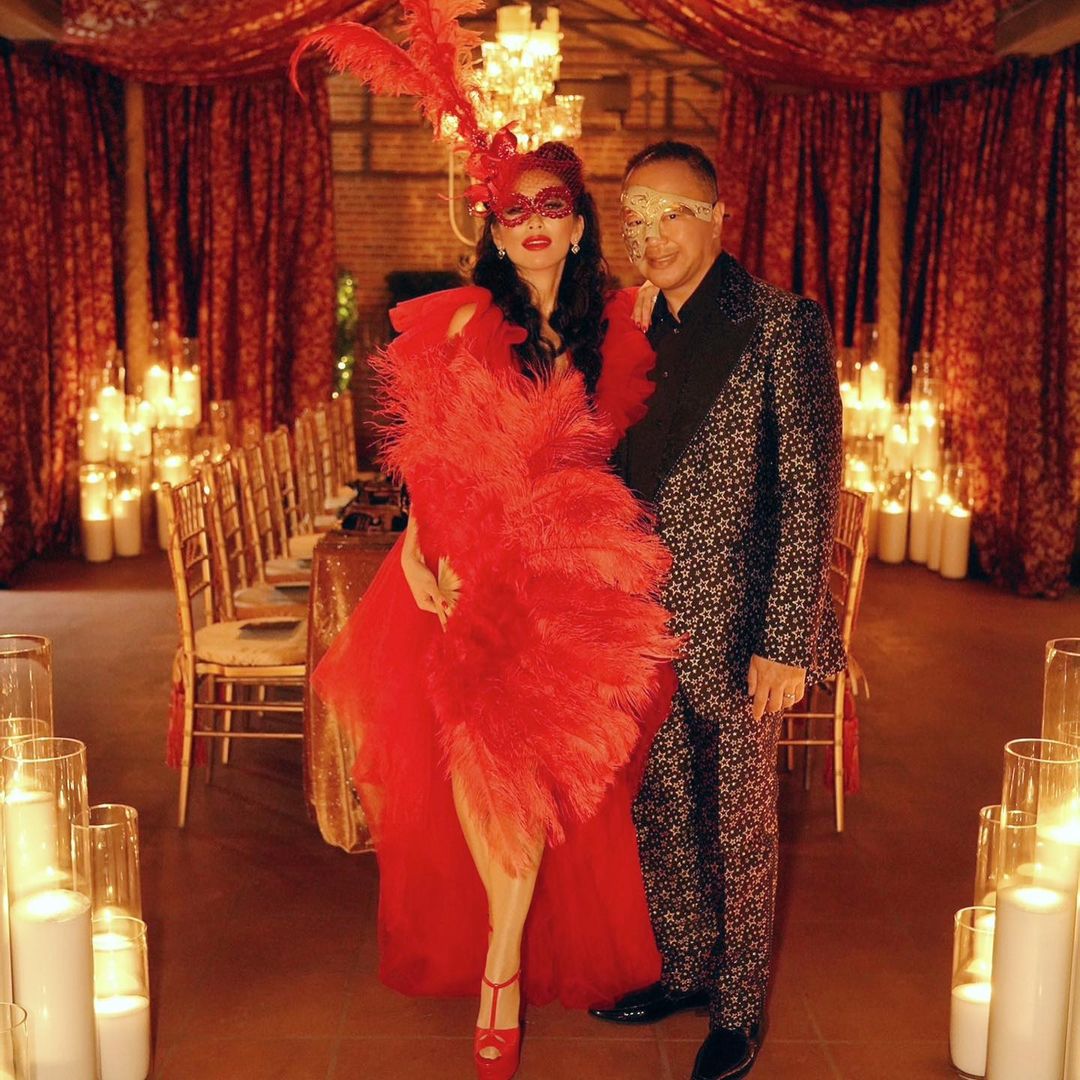 Source
Yes, we know that Christine is loaded, but she's not just rich ‒ she's ultra-rich. Based on a report by SCMP, Christine and Gabriel have an estimated combined net worth of US$80 million (~S$109 million). 
She even clarified that her fortune does not come from marrying Gabriel, but rather, from her own family.  
5. Is also a producer on Bling Empire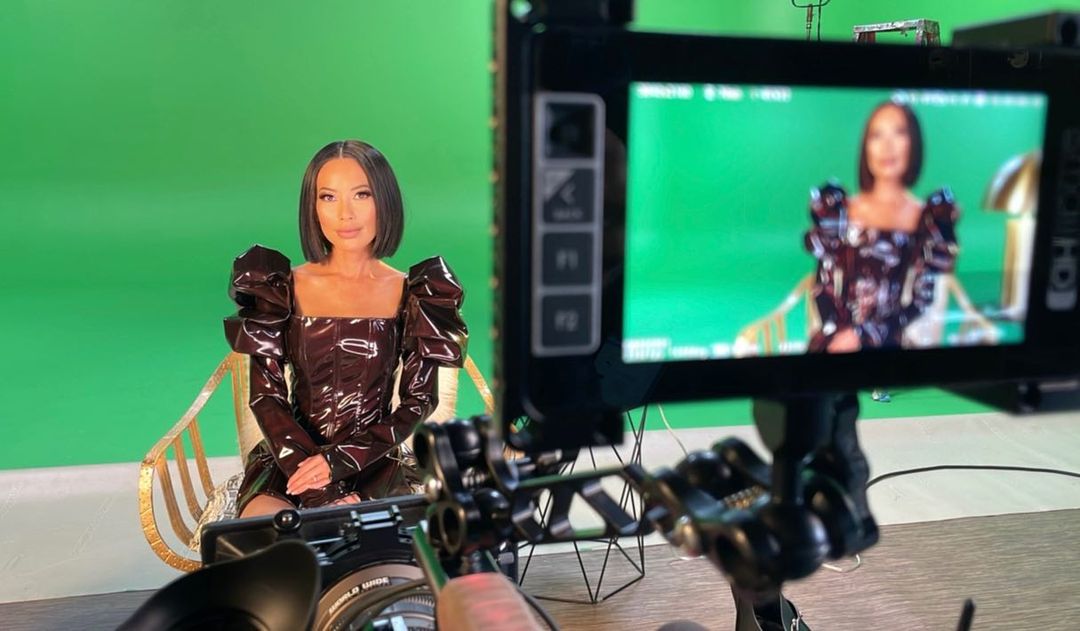 Source
Not many viewers of Bling Empire know about this fact, but Christine is actually a producer of the Netflix series alongside fellow cast member Kelly. The opportunity came knocking on her door as her decade-old friend Jeff Jenkins, executive producer of Bling Empire approached her, as mentioned on Harper's Bazaar. 
6. Decided to appear on Bling Empire to show diversity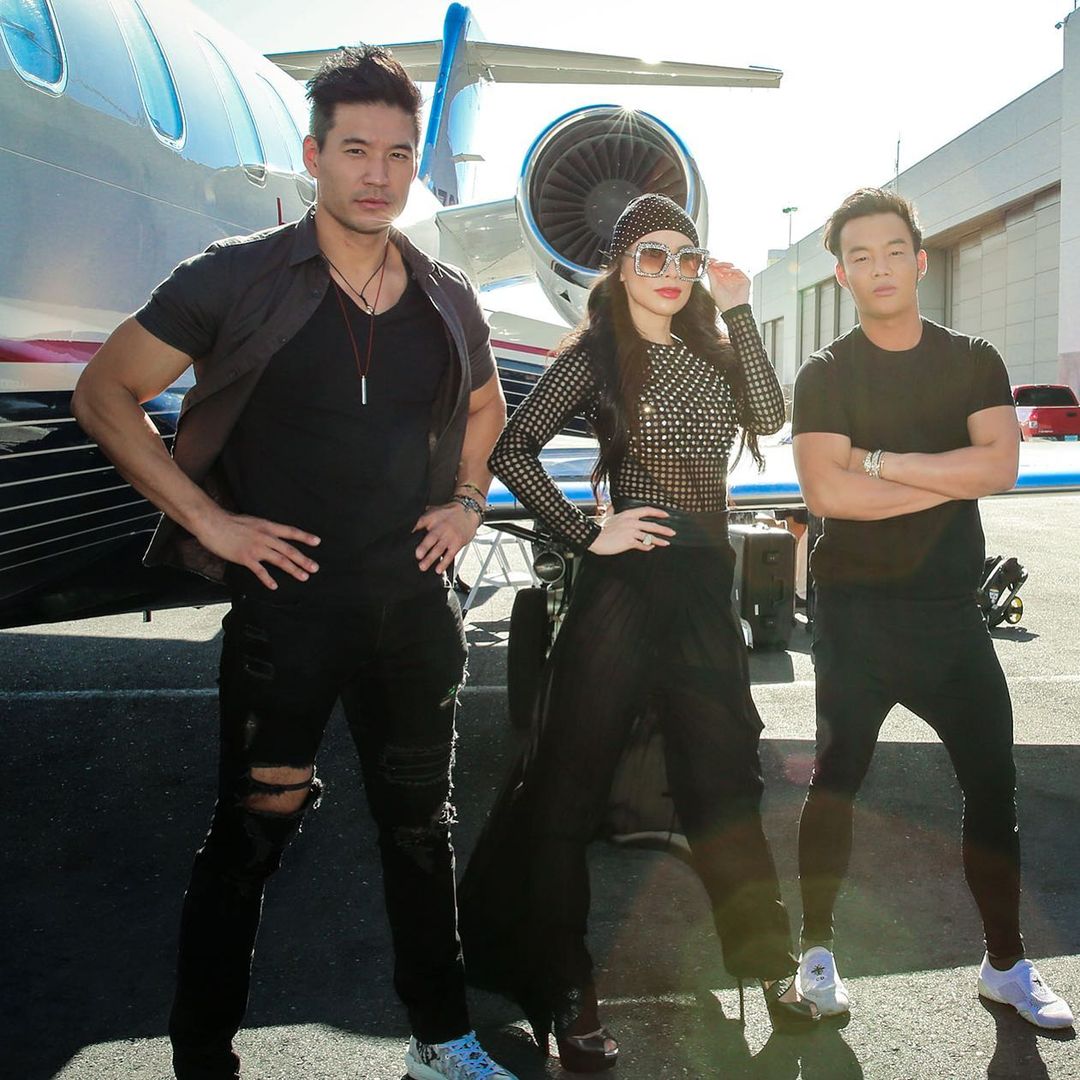 Source
The reason Christine decided to appear on Bling Empire is simple ‒ to show diversity on screen. Initially, she only thought about playing her role as a producer behind the scene, but was later inspired to showcase the different cultures and ethnicities Asian Americans have. 
According to Harper's Bazaar, she also hoped that her appearance would empower other Asians living in a western community, especially with her struggles in getting pregnant. 
7. Participated in Dancing With The Stars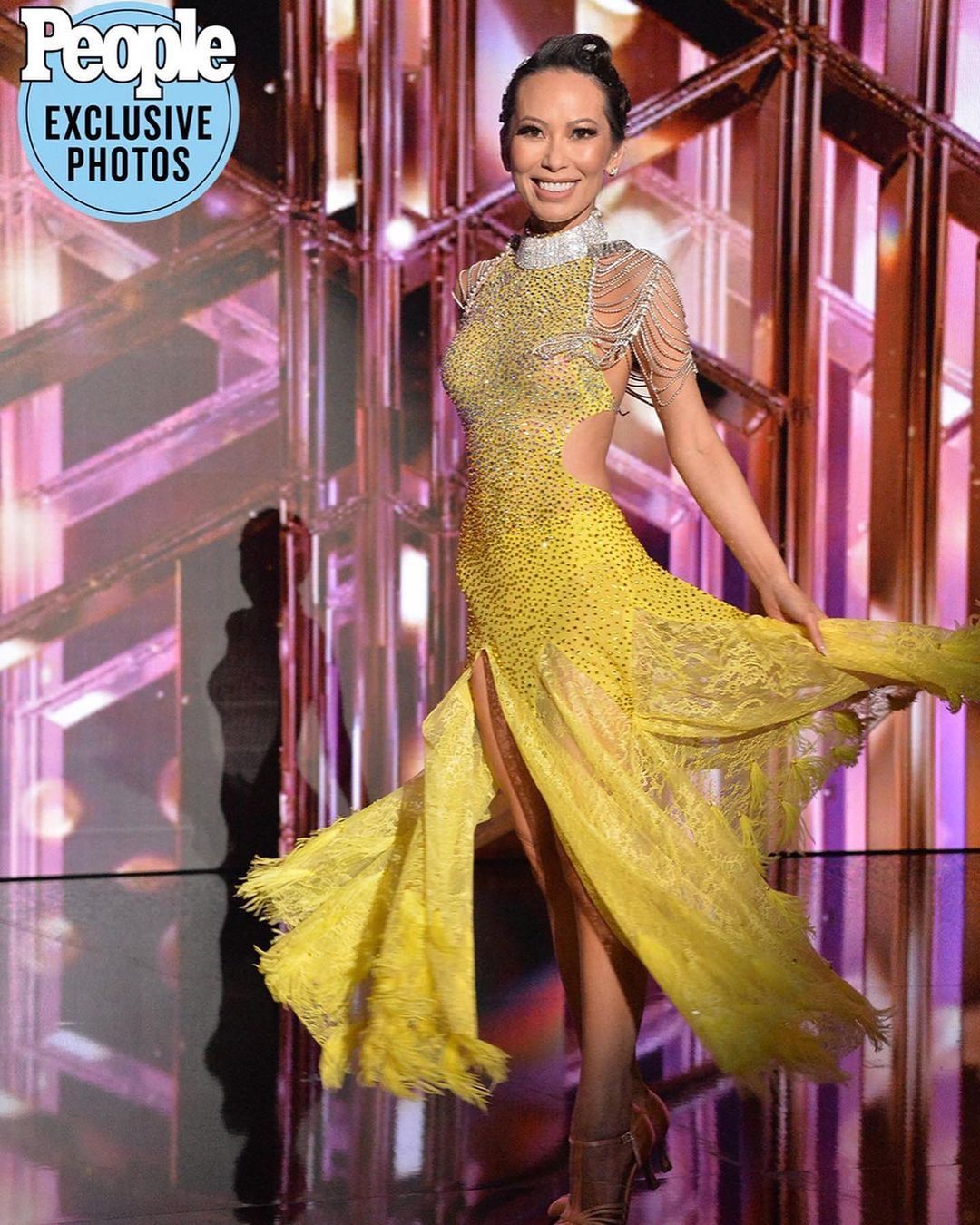 Source
As seen in Season 3 of Bling Empire, Christine received a casting call from the producers of Dancing With The Stars, asking if she would be interested to be part of the show. Agreeing to the proposal almost immediately, Christine was eager to join the 30th season of the show.
Paired with Pasha Pashkov, a renowned Ballroom dancer and choreographer, Christine made her dancing debut on the show. Despite getting eliminated in the early stages and finishing 14th in the season, she had a great time and loved the opportunity presented to her. 
Perhaps the experience would spark her interest in ballroom dancing and who knows if we might see her attending classes in the next season of Bling Empire. 
8. She has more than 1 million followers on Instagram
Source
Fun fact: Christine and Kim Lim are the only cast members from Bling Empire who have more than 1 million followers on their Instagram. If you wish to live vicariously through Christine's frequent updates, be sure to follow her on Instagram. 
Also read:
Meet The Cast Of Bling Empire: New York, The Netflix Spin-Off Series Featuring Rich AF Asians
9. She is a philanthropist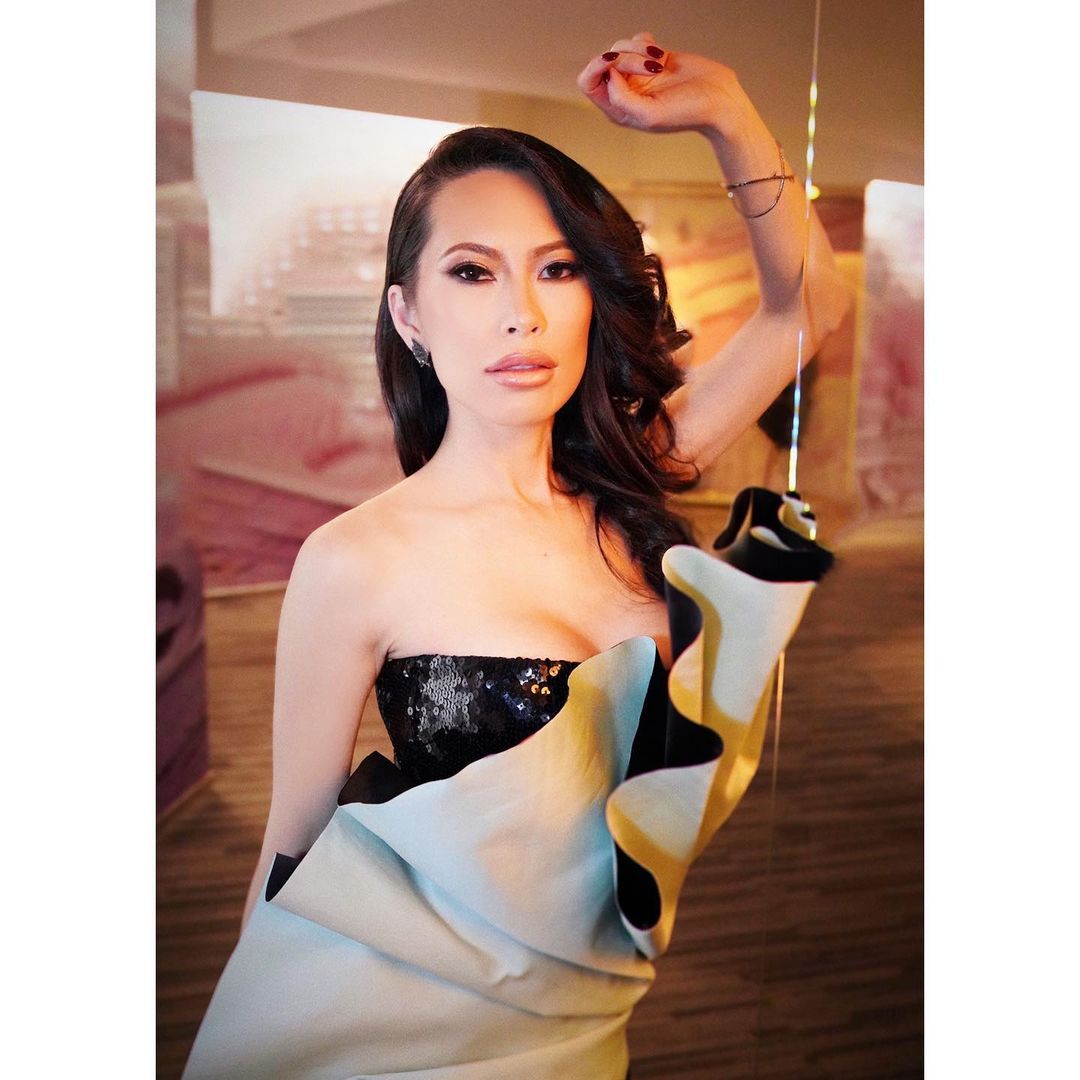 Source
As a person who wears many hats, Christine is also a philanthropist. Since she was young, Christine has been exposed to many charitable works and even participated in them herself ‒ she volunteered in soup kitchens and elderly homes. 
Now, Christine works with numerous organisations like the UNICEF Chinese Children's Initiative and Step Up Woman's Network as a way to give back to society. Previously, her husband and her also donated US$1 million (~SG$1.37 million) to the Cayton Children's Museum to commemorate their son's first birthday. 
10. Used to be a senior VP of marketing in a corporate company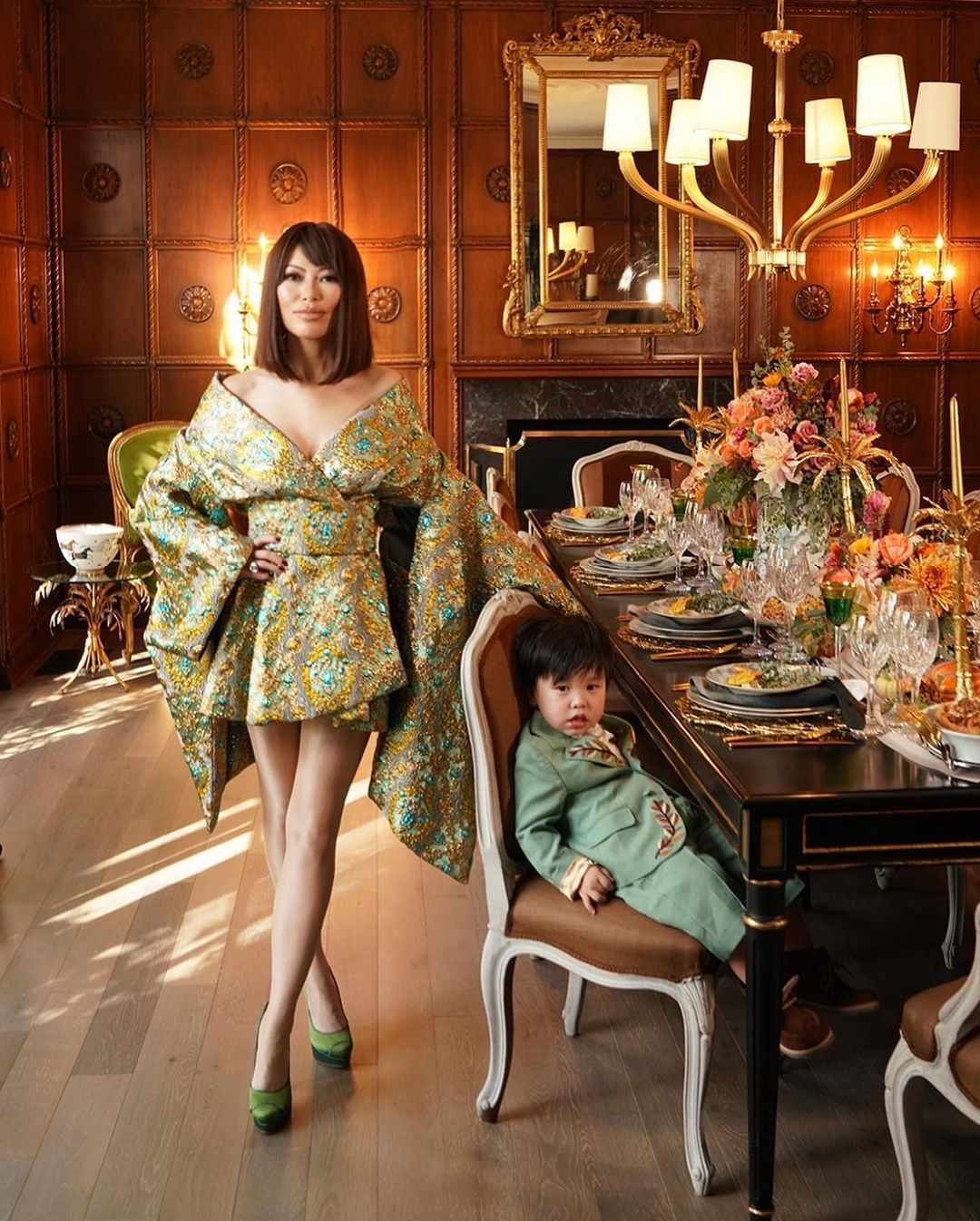 Source
Christine could have led the life of a rich tai tai easily, but she stayed grounded and worked hard after graduating from university. According to You, Christine worked in marketing and PR companies before she was made the senior VP of marketing in a corporate firm and met her current husband. 
She also mentioned in ELLE that her parents had all along taught her the importance of having a strong work ethic despite being born into a family with stable finances.  
11. Encourages others to talk about the struggles of getting fertile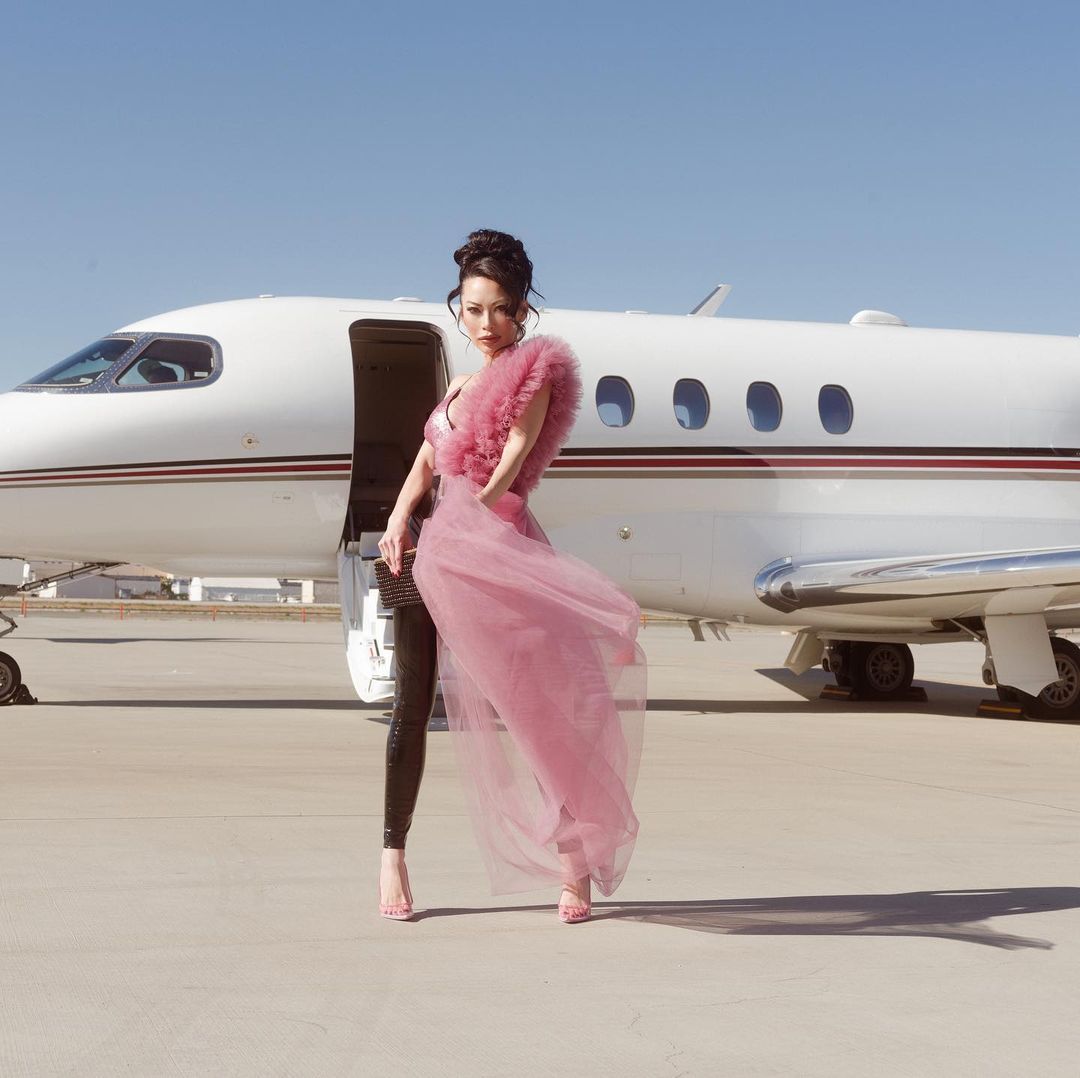 Source
If you recall the first season of Bling Empire, Christine opened up about her struggle with getting pregnant. Together with her husband, they went through multiple rounds of IVF treatment before they were blessed with Baby G.
Also, through an interview with Netflix's Tudum, Christine shared that her journey in being pregnant hadn't been the most pleasant ‒ she was pressured by her family and in-laws to procreate right away after getting married. As a result, her mental health wasn't the best and it took her some time to realise that she was not alone with fertility issues. 
As a result, she wanted to encourage others to know that such struggles happen in many people and that conversations about fertility issues should be normalised. 
12. Treasures her late mother's journal the most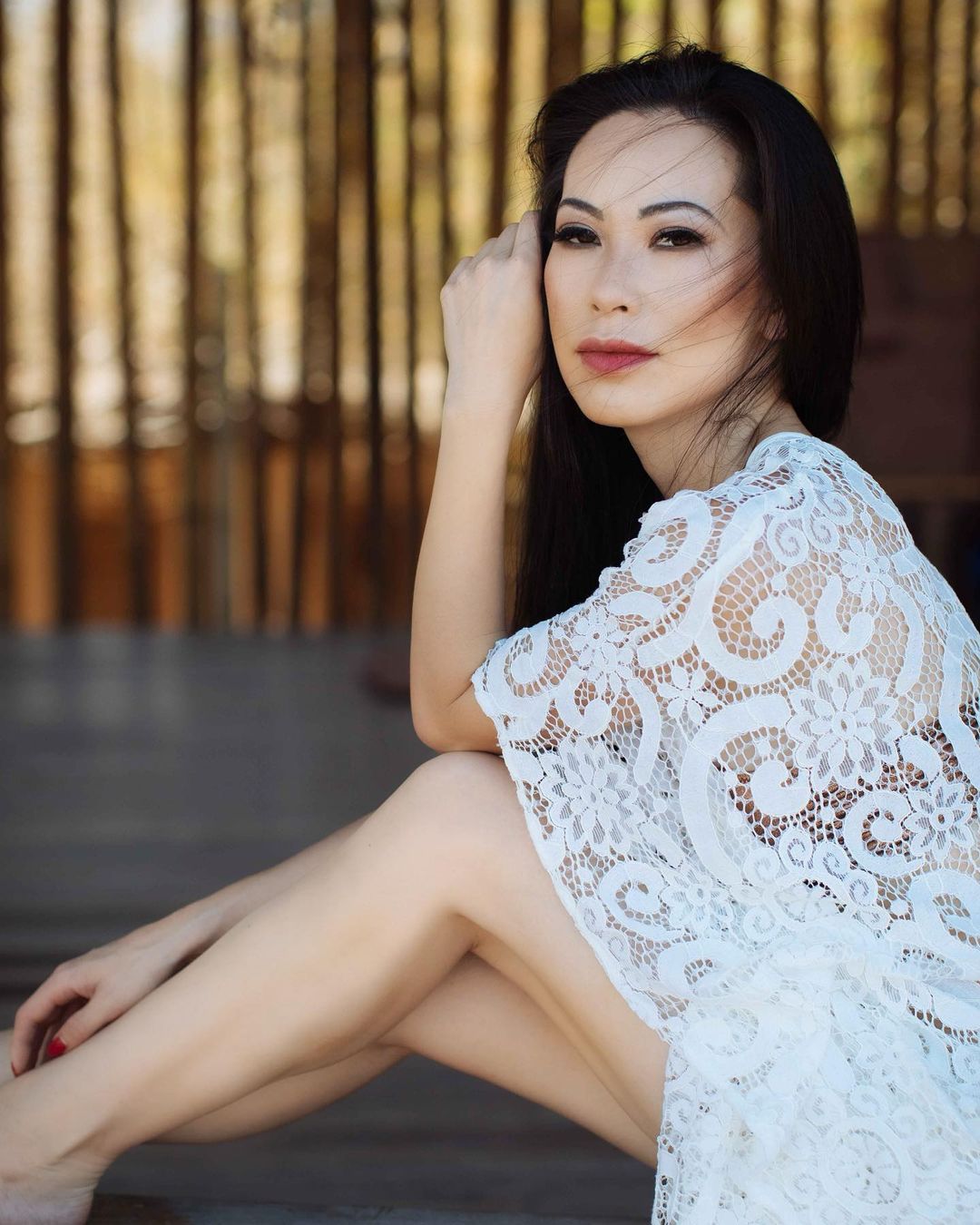 Source
Despite owning many assets like real estate and cars, Christine treasures her late mother's journal the most ‒ the journal contains mostly the latter's thoughts, dreams, and even grocery lists. 
The prized possession came to her hands after her mother passed away, and since then, she reads the journal often as a way to learn more about her. Thanks to the journal, Christine also found a connection with her mother even though she was no longer around. 
13. Her favourite piece of haute couture is from Dolce and Gabbana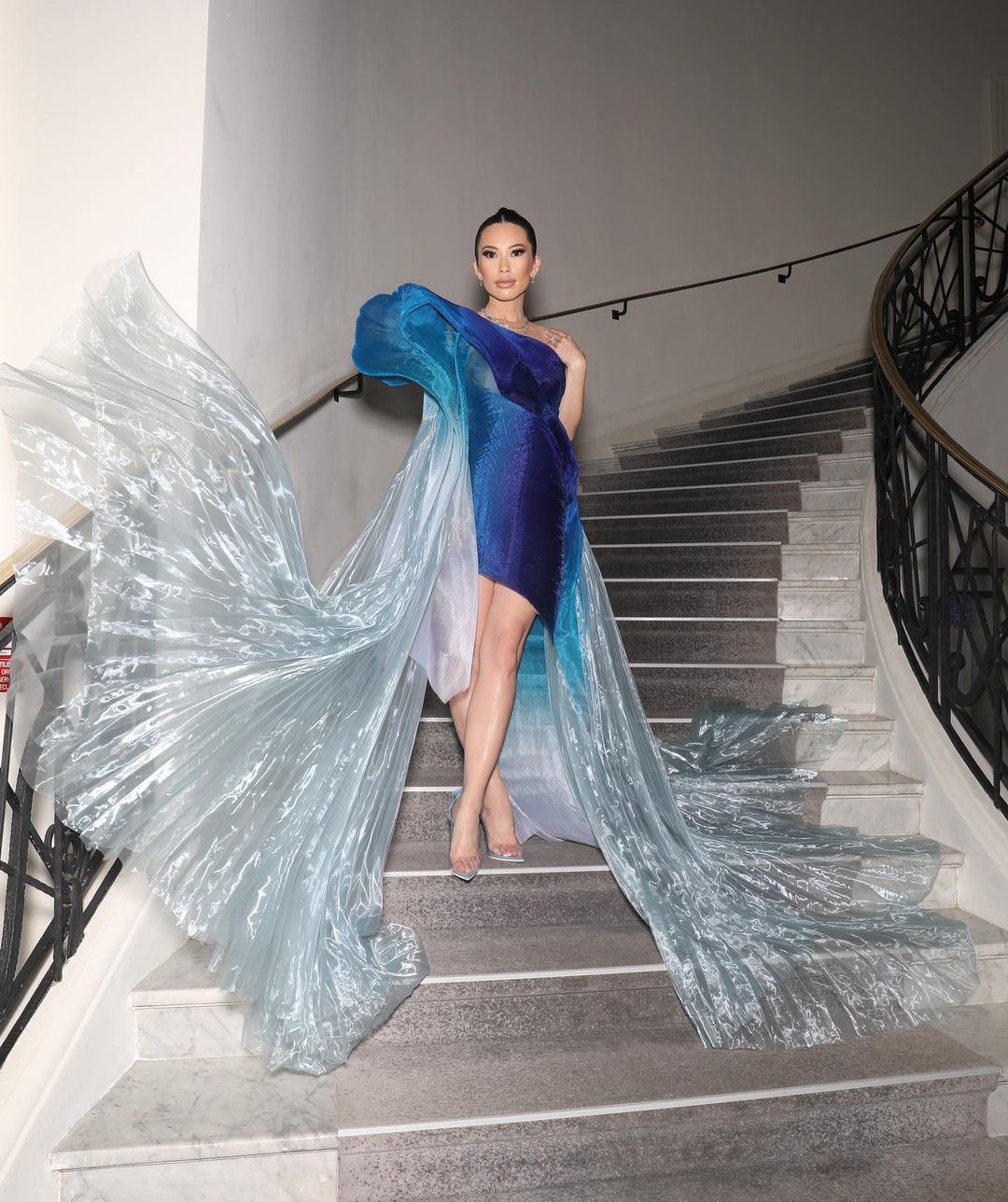 Source
As a fashionista herself, Christine is a collector of haute couture. Among her many beloved pieces, the Alta Moda dress from Dolce & Gabbana was chosen as her favourite. Previously, Christine loaned it to the Metropolitan Museum of Art in New York for display at the Heavenly Bodies exhibition in 2018. 
She revealed that an average piece of haute couture costs around USD$100,00 (~S$137,800), so you could imagine how much she has spent on building up her collection. 
14. Attended the birthday parties of King Charles III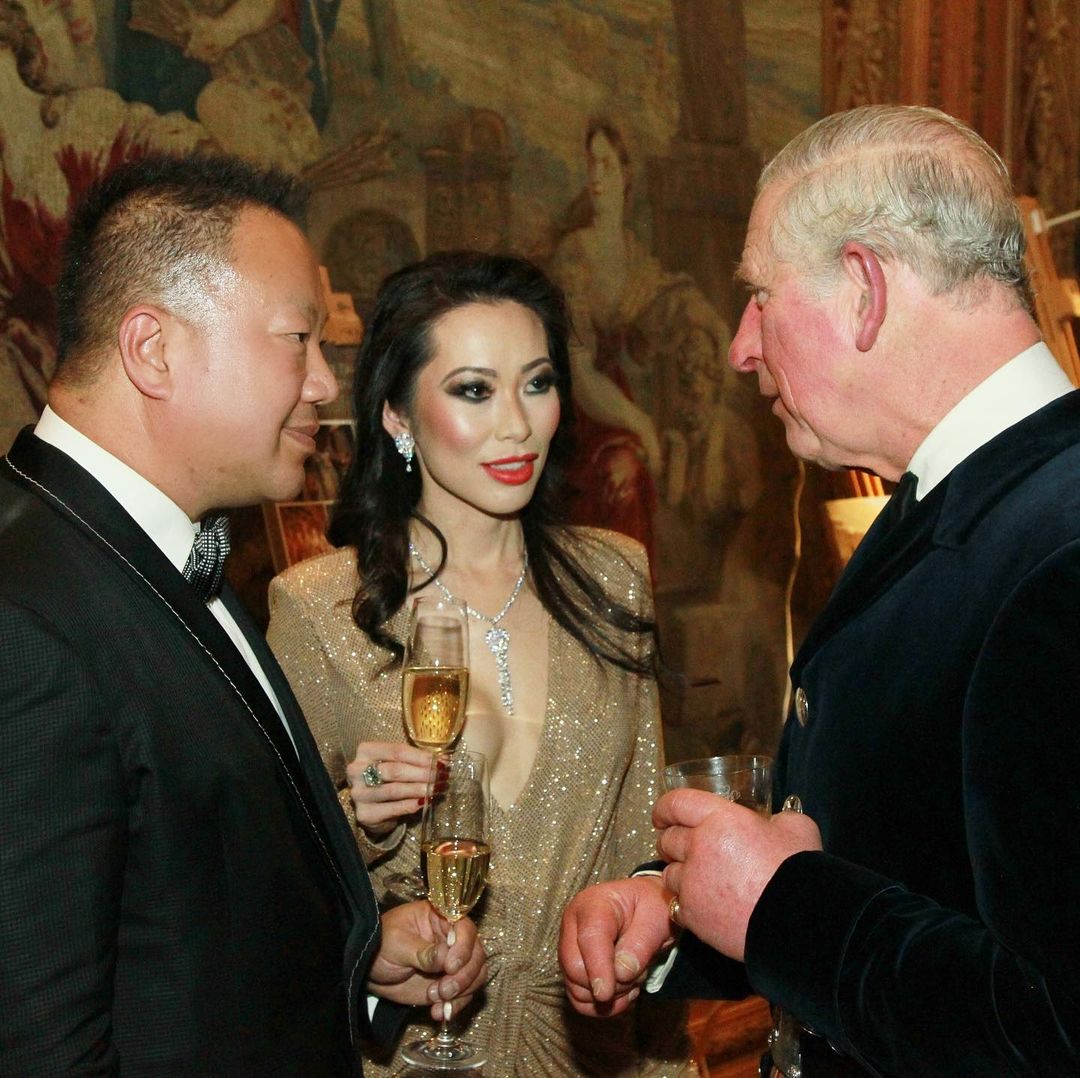 Source
Chances are, you'd think that Christine's network consists of mainly other rich Asians. It turns out she also knows King Charles III and has met him on numerous occasions like his birthday parties.
As mindblowing as it sounds, Christine opened The Prince's Foundation Chiu Integrated Health Programme in Cumnock, Scotland together with King Charles III in 2019. According to Marie Claire, they aim to provide the locals with holistic healthcare services. 
15. She almost appeared on the Real Housewives of Beverly Hills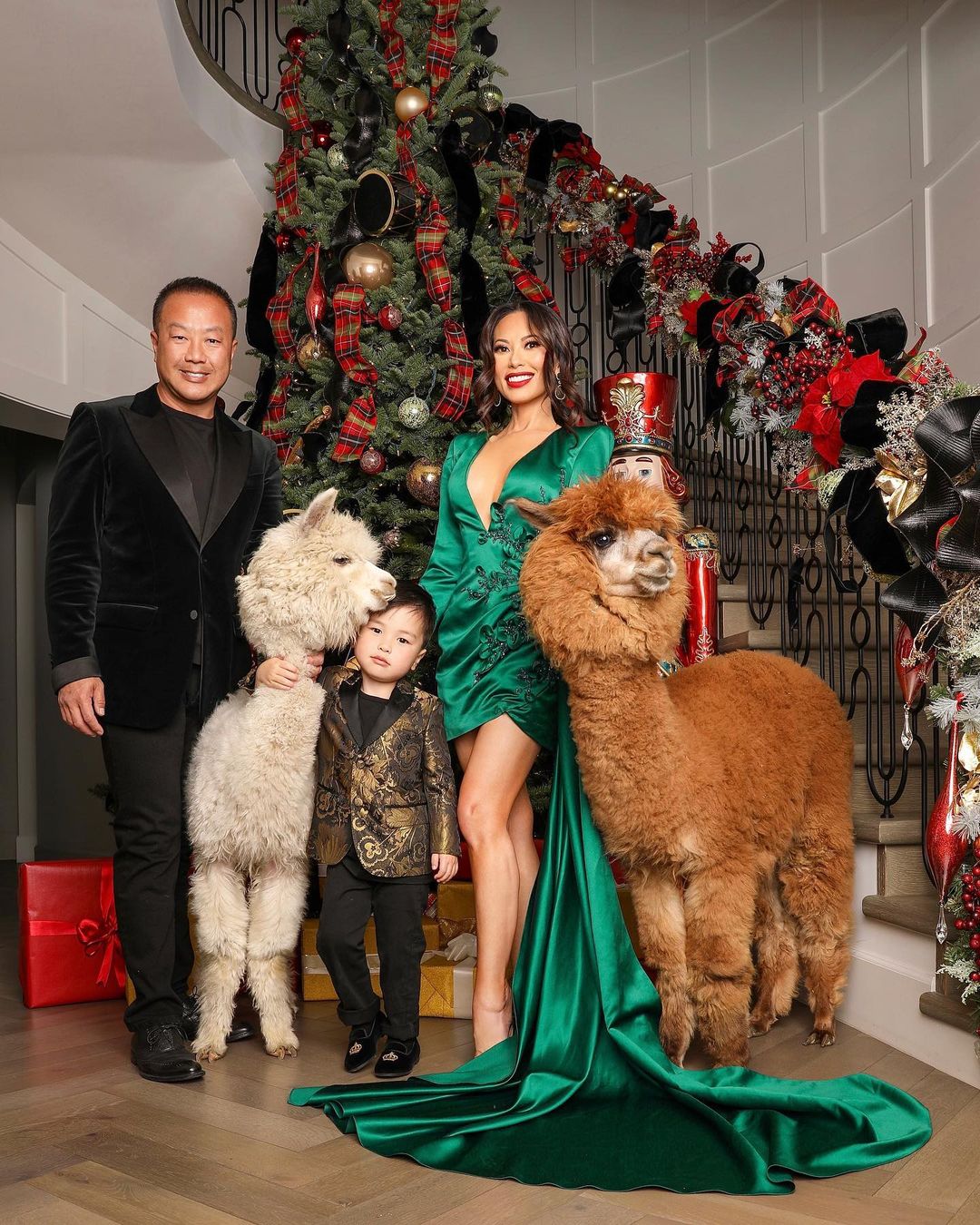 Source
Christine is destined to appear on a reality show. Prior to being a cast member of Bling Empire, she was part of the original casting for season one of Real Housewives of Beverly Hills. According to Tatler Asia, Christine didn't make the cut because of her young age back then ‒ the other ladies were mostly in their mid-thirties and beyond. 
While her contract with another show didn't allow her to appear in the next two seasons of the reality show, she was once again approached by the producer for an appearance in season four. Unfortunately, Christine's mother had just passed away during that time and she felt that it wasn't the right moment for her to go on a reality tv series. 
16. Lost touch with most of her family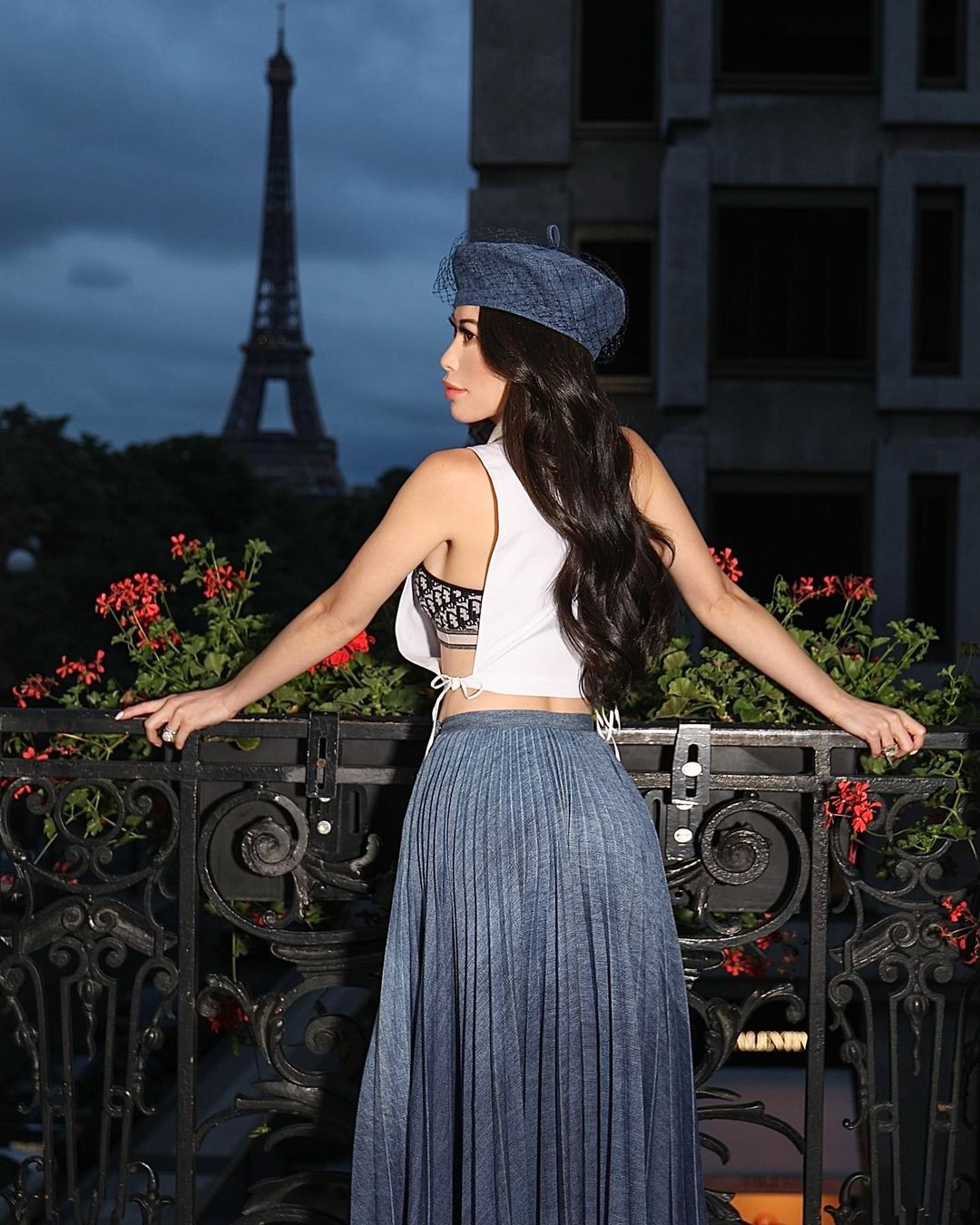 Source
Nobody's life is perfect, and the same goes for Christine's. Christine shared in an interview that due to her estrangement from her father, she hasn't been talking to him for quite some time and lost touch with most of her family members. 
However, she hopes that things will eventually change for the better as she wishes her son to have a healthy relationship with his cousins, aunts, and uncles. 
These Christine Chiu Facts Show That She Is Just Living Her Best Life
While Christine might have the image of being a "villain" in the recent seasons of Bling Empire, there is no denying that she is also a kind and inspiring person who contributes to society. As we wait for future seasons of Bling Empire, we are eager to see what Christine will bring next to the table. 
Also read: 
16 Facts About Kevin Kreider, The Korean-American Model On Bling Empire Who's Turning 40