Hyun Bin Facts And News
Hyun Bin won the world over with his lead role as a handsome and caring North Korean army captain in Crash Landing on You. If the show was the first time you paid notice to the Korean actor, here are some facts that will get you gushing over him even more. 
1. Dreamed of being a detective 
Hyun Bin was born Kim Tae-Pyung on 25 September 1982, in Jamsil-dong, Seoul in South Korea.
As a little boy, he would play detective with his elder brother, inspired by all the detective TV shows he watched that intrigued him.
Fast forward to 2017, he finally came close to achieving his childhood dream with his role as a North Korean special investigation officer in the film Confidential Assignment. 
2. Began acting through his high school theatre club
Hyun Bin knew his calling from early on in life. Encouraged by his high school friend to join the theatre club, he spent hours honing his acting chops and discovered his passion for acting. 
3. Convinced parents to support his acting career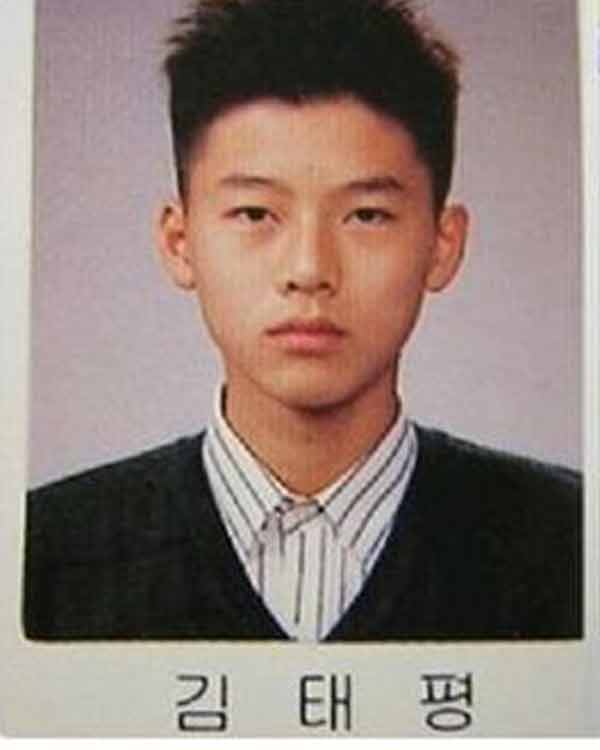 Source
His parents were initially unsupportive of his career. They gave him an ultimatum: to enroll successfully in one of Korea's best universities for acting, Chung-Ang University, or pursue a more viable career. Fortunately, Hyun Bin made it in and became one of Korea's most recognised actors 
4. Was scouted on the street
Like many K-pop stars, Hyun Bin was scouted on the streets by talent hunters, probably for his good looks. 
5. Began his career as a 'stalker'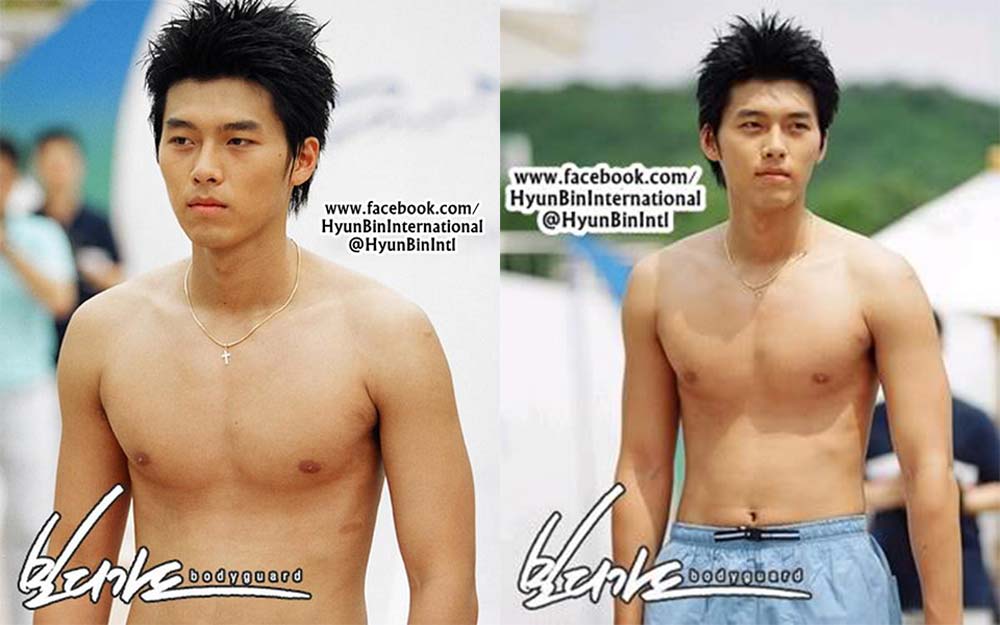 Hyun Bin in Bodyguard
Source
His first role on TV was in Bodyguard, a 2003 K-drama where he plays a stalker. 
6. Won 'Best New Actor' in 2004
Soon after, he was cast in Ireland, a TV show about a girl who journeys to South Korea from Ireland and through a twist of fate, falls in love with her own brother. 
Hyun Bin plays a kind bodyguard, one of the main characters, and bagged a Best New Actor award for the part at 2004's MBC Drama Awards. This was when the industry started taking notice of his acting chops. 
7. Became famous in My Lovely Sam Soon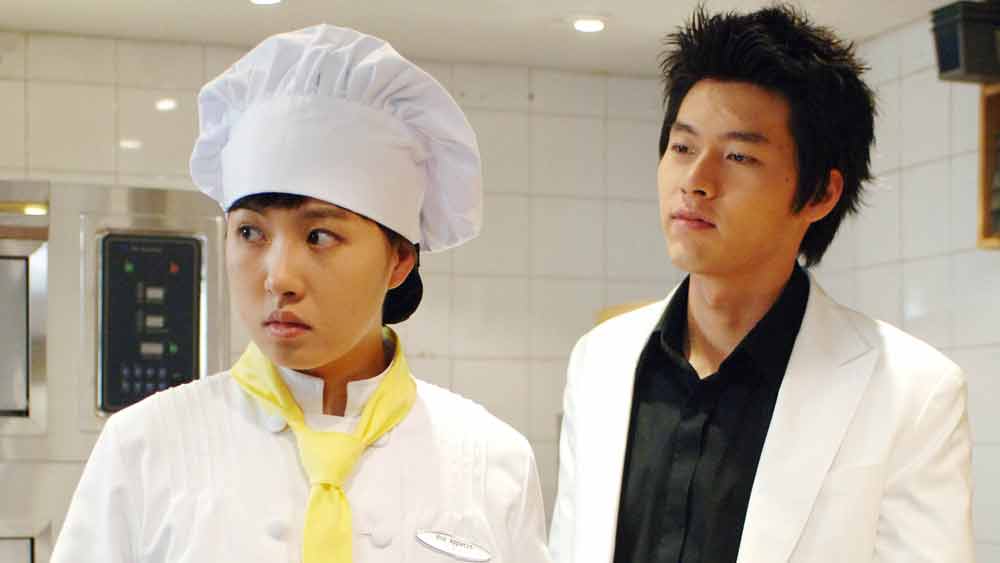 Hyun Bin in My Lovely Sam Soon
Source
After the recognition, Hyun Bin scored the leading role in My Lovely Sam Soon a year later. In the romantic comedy, he plays the owner of a restaurant who hires Sam Soon (Kim Sun Ah) to be his baker. They argue and develop feelings for each other but things get complicated when Hyun Bin's ex tries to win him back. 
The TV show was one of South Korea's most highly rated dramas in 2005 and Hyun Bin's chiselled good looks made him a household name nationwide. 
8. Starred in Secret Garden
The famous kissing scene from Secret Garden
Hyun Bin continued to score serious roles in dramas but not in romantic comedies until 2010's breakout hit, Secret Garden. Fans lapped up his body-switching character and welcomed his lovable oppa personality, which contrasted with all the serious roles he had been taking on.
The role was especially significant as it "wrapped up the hard work of his twenties", in his own words. The show's popularity also cemented his name in the minds of K-drama fans worldwide. 
Also read:
7 Crash Landing On You Things Even Hardcore Fans Might Have Missed Including Cameos, Crossovers & North Korea Facts
9. Served in the military from 2011 to 2012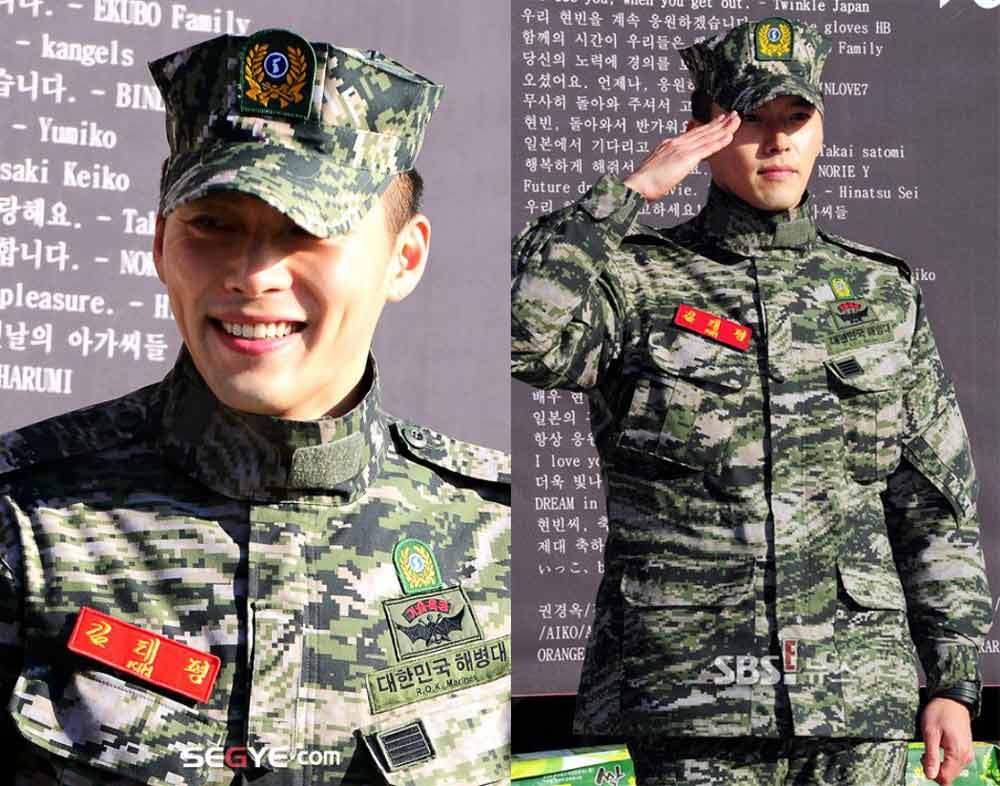 Like all South Korean men, Hyun Bin enlisted into the army from 7 March 2011 to 6 December 2012, for a total of 21 months. He was in the marines, and was even named as an exemplary soldier. 
We are certain this real-life experience helped him in realistically portraying the soldier persona in Crash Landing on You. 
10. Military served as a time to rediscover himself
Since Hyun Bin had a pretty prolific acting career all the way, he used his 21 months of military service to take care of his soul. 
In an interview with KBS World, he mentioned that he had spent his twenties playing various characters. For his conscription, he used the time to "find his own world", the world of Kim Tae-Pyung.  
He has stated that the reason he got teary-eyed at his discharge ceremony was because it was time to bid farewell to regular guy Kim Tae-Pyung and welcome back superstar Hyun Bin.  
11. Has a serious case of Asian flush
If you have ever been to Korea, you will know that drinking alcohol is a big part of their culture. For Hyun Bin, despite his macho looks, his limit is about a bottle of soju before he gets Asian flush all over his body.
12. Loves to sing
Besides being featured on the Secret Garden OST, Hyun Bin sometimes performs live. Watch him sing "Shallow" from A Star is Born in the video above. 
13. Studies his past works
In 2018, Hyun Bin told The Korea Times that he would look at his past work in popular shows like My Lovely Sam Soon and Secret Garden, and want to emulate the same 'freshness' after becoming a seasoned actor. 
14. Worked hard to prepare for his role in Crash Landing on You
Hyun Bin had to prepare for his role as North Korean army captain Ri Jeong Hyeok by tweaking his accent and speaking in a North Korean dialect. He took piano lessons again and worked out to look like a "dependable" character who could protect Son Ye Jin's character, Yoon Se-ri. He also had to learn to paraglide to crash land into our hearts. 
15. Soldiered on despite being sick for Crash Landing on You
Behind-the-scenes footage of Hyun Bin's last day on-set for Crash Landing on You revealed that he wasn't quite himself. Dressed in a down jacket and looking rather weak, Hyun Bin looked like he might have been sick or just burnt out. 
Still, he maintained a humble demeanour as his agency celebrated his final day of shoot with a cake, while smiling and waving for his fans. 
16. Dating life 
Hyun Bin's first famous girlfriend was singer and actress Hwang Ji Hyun. They caught feelings pretty quickly after they met on a shoot in 2006.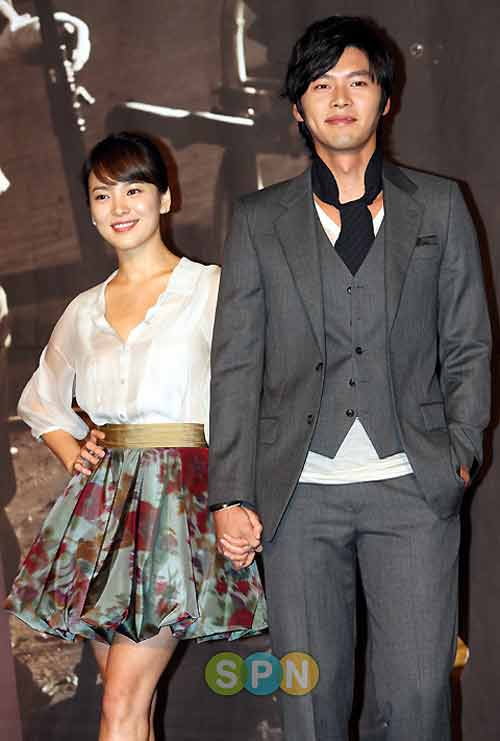 Hyun Bin and Song Hye Kyo
Source
In 2009, he dated fellow Korean A-lister Song Hye Kyo. Fans lapped up their romance and had hopes for them to get married. Unfortunately, hearts were broken when they broke up in 2011.
Song Hye Kyo would later go on to marry her Descendants of the Sun co-star, Song Joong Ki, in 2017 and have a high-profile divorce in 2019.
17. First acted with Son Ye Jin in The Negotiation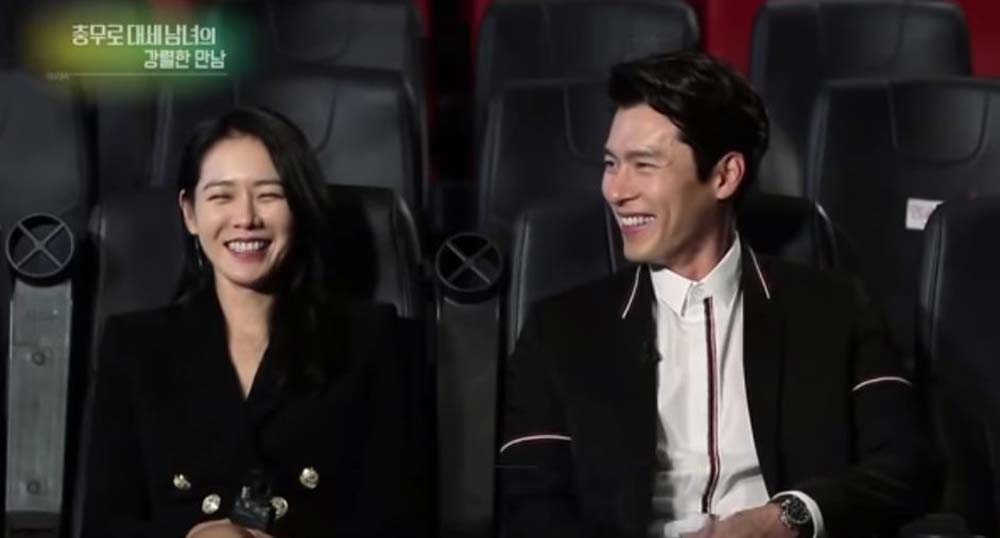 Hyun Bin with Son Ye Jin in an Entertainment Weekly interview
Source
Crash Landing on You is not the first time Hyun Bin has worked with his co-star Son Ye Jin. They first appeared together in a 2018 movie, The Negotiation, where he played his first villainous role as a kidnapper.    
18. Hyun Bin looked forward to working with Son Ye Jin again
In The Negotiation, there were hardly any scenes in which Hyun Bin and Son Ye Jin worked together in the same room. Hyun Bin expressed in the Crash Landing on You press conference that he was looking forward to working with the talented actress. 
Crash Landing on You was an opportunity that presented itself "sooner than he expected" and they worked very closely in many scenes. 
19. Dating rumours did not affect his work
Rumours were circulating of him dating Son Ye Jin before filming for Crash Landing on You started. Hyun Bin expressed that the rumours in no way affected him choosing his projects or his professional relationships. 
The director of Crash Landing on You said, "If there are rumours of them dating, it means they should work well together."
20. Denied dating Son Ye Jin but fans pried on
Being in a high-profile fictional relationship often leads fans to ship you IRL. Although Hyun Bin denied rumours of dating Son Ye Jin, fans continued to pry about whether they were dating after their palpable chemistry in Crash Landing on You.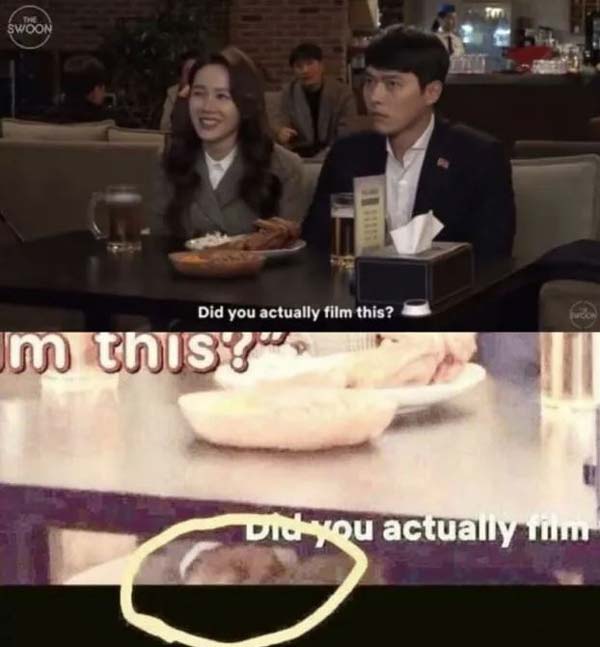 Eagle-eyed fans apparently spotted the 2 actors holding hands under the table while on-set. 
21. Confirmed to be in a relationship with Son Ye Jin
Unless you've been living under a rock, you would be aware by now that the CLOY stars are in fact dating in real life. Their agencies confirmed the news on 1 January 2021, starting the year on a good note for K-drama fans around the world.  
Hyun Bin Facts That Make Us Love Him More
If you are suffering from CLOY withdrawal symptoms, chew on these facts of the man behind Captain Ri, popular South Korean actor, Hyun Bin.

This post was first published in April 2020 and last updated on 8 January 2021.
Cover image: Source, Source, Source
Also read:
7 Ways Son Ye Jin Breaking Her 20-Year Official Dating Hiatus For Hyun Bin Shows Us That We Shouldn't Settle