Harry Potter Mask
Face masks are now an essential part of our lives during this pandemic, and this artist is making your face mask experience better. As part of her company's release, Stephanie Hook has recently created the Harry Potter mask that is great for muggles to get their own taste of the wizarding world.
Stephanie Hook is the owner of Colorado Pony Express, or CPEX for short. The company is a small Colorado-grown business that specialises in slime and plushies. Hook also has her own TikTok channel where she showcases her creations.
The mask is for sale on the CPEX website, but due to high demand, you'll have to wait for its next drop on 29 May 2020 at 5pm MDT, which in SGT is 30 May 2020 at 7am.
A Closer Look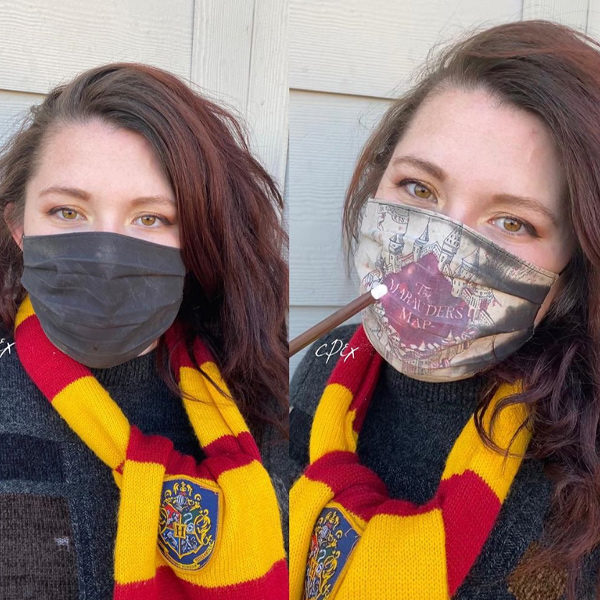 Source
The mask starts off in a solid black. As your breath hits the mask, The Marauder's Map appears gradually. The mask design is strikingly similar to the map in the Harry Potter movies, with a blood red in the middle highlighting the phrase "The Marauder's Map", and a Hogwarts illustration around it.
Also read:
The Harry Potter x Pandora Jewellery Collection Has Adorable Charms, Pendants & Bracelets For All Potterheads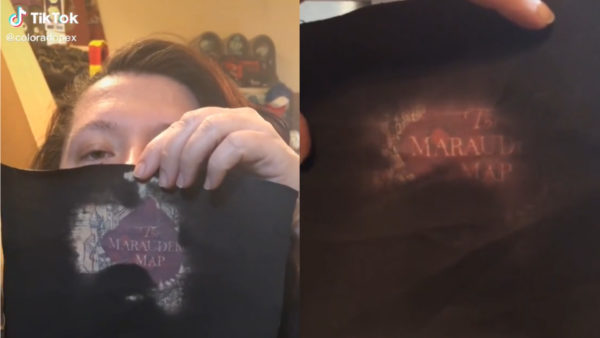 Source
In Harry Potter, the map reveals itself only when you place your wand tip on it and say "I solemnly swear that I am up to no good". For Hook's creation however, the map will only appear when you breathe out and hike the temperature of the mask up to 27.8 degrees Celsius. 
The Marauder's Map on the mask won't disappear if you say "mischief managed" like in the Harry Potter movie, but will go back to black once the temperature of the mask lowers.
This Harry Potter Mask Is A Marauder's Map For Muggles
Hook says that the masks are not medical-grade, but were made following the guidelines of the Center for Disease Control and Prevention in terms of sewing techniques. If you're looking to spice up your face mask adventures, the Marauder's Map mask is great for all muggles who want to have a taste of The Wizarding World of Harry Potter.
Also read:
These 7-Eleven And Sheng Siong Sneaker Designs Prove Creativity Can't Be Quarantined