Free Hendrick's Gin & Tonic On Friday With A Cucumber
Usually, a humble cucumber doesn't amount to much. This Friday, however, it will be worth one glass of Hendrick's Gin & Tonic.
Even if you're not a cocktail enthusiast, you will know that Hendrick's is one of the most popular gin brands around.
An experienced bartender also recently told me that gin & tonic is the most popular cocktail all over the world. So if you have never tried this wonderful concoction, block out your calendar this Friday night.
Just make sure you pack a cucumber in your handbag or briefcase on your way to work.
How the promotion works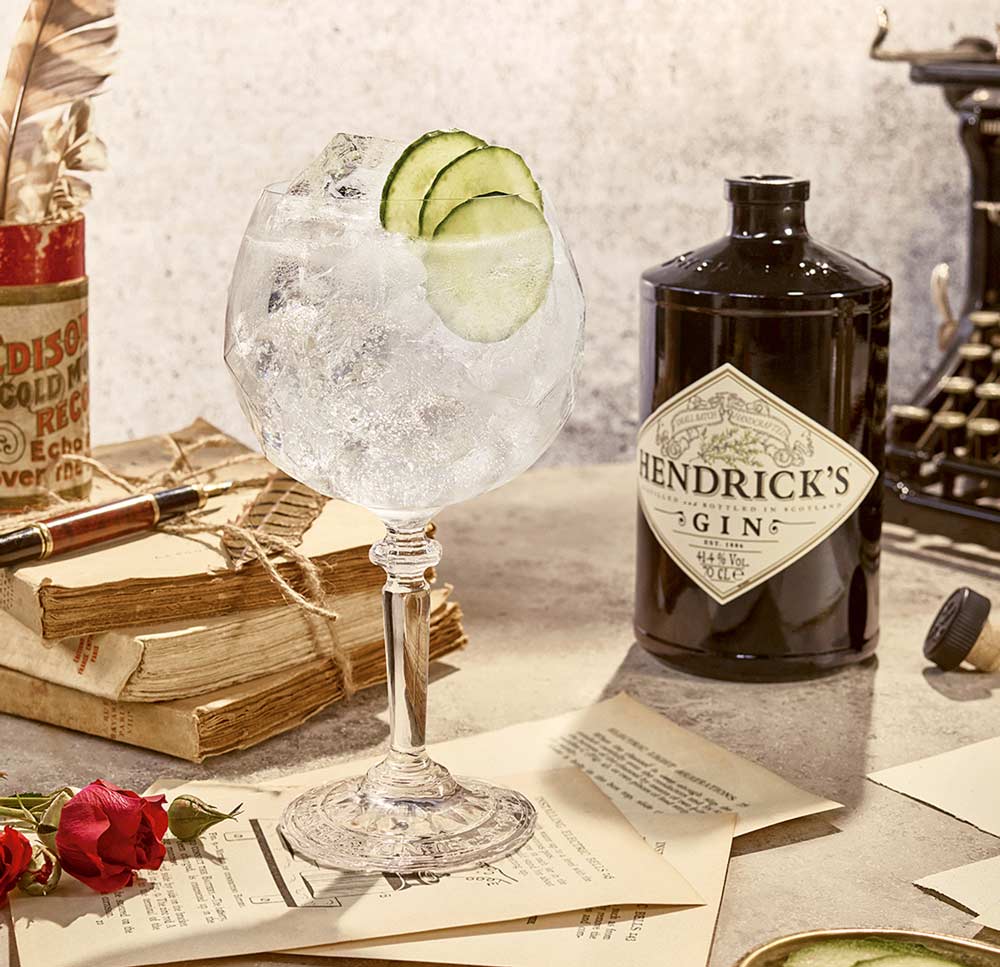 This year, 42 bars in Singapore are participating in this promotion for World Cucumber Day, so there is a good chance your Friday night plans might have already included a visit to one of them. Otherwise, you can now jio your friends to take advantage of this deal.
These bars—scroll to the end of the story for the full list of participating bars—will accept a cucumber of any species as currency in exchange for a free glass of Hendrick's Gin & Tonic.
Do note that each bar will only serve 60 free glasses of gin & tonic and it is limited to 1 per customer.     
The promotion is valid between 7 to 10pm this Friday, 14 June 2019.
Get started early with a free Hendrick's Gin & Tonic after dinner and continue on with a "late-night drink" like a dirty martini. Who knows, you might be able to catch the last train home at about 11.30pm and save on the cab ride.
You can also go all out and finish your first glass of G&T early, then head to the next participating bar for another free drink. Just make sure you have a couple of cucumbers with you for this bar-hopping hack.
Also read:
25 Happy Hour Deals From S$2/Beer Pint Across Singapore—Including S$1 Oysters, S$5 Tacos
Celebrating World Cucumber Day
World Cucumber Day falls on 14 June. Hendrick's has been commemorating it so that people all over the world can "celebrate this remarkable fruit (or 'vegetable' or even 'gourd' if you prefer)."
Cucumber is an essential ingredient in Hendrick's Gin, combined with roses and 11 other botanicals. Cucumber and roses give Hendrick's Gin a uniquely British identity as the Brits commonly grow cucumbers and roses in their gardens.
The result is a fragrant, well-balanced and crisp gin that is well-loved internationally. Pour in a splash of high-grade tonic water and it makes the perfect after-work drink to wind down on a Friday night.
You could even request for a slice of cucumber in your G&T for an extra refreshing taste.
Hendrick's Celebrates World Cucumber Day With Free Gin & Tonic
Hop over to the nearest supermarket right now and buy yourself a cucumber because come Friday night, it can be exchanged for a delicious glass of gin & tonic for a fun night out!   
The participating bars are:
&SONS, 79 After Dark Restaurant & Bar, Anti:Dote, Artemis, Aura, BeGin @ Boat Quay, Ce La Vi, COSMO Restaurant & Wine Bar, Don Ho, Dragon Chambers, ERWIN'S Gastrobar, Grey Gin Bar, Horse's Mouth, Martini Bar (Grand Hyatt), Idlewild, Jekyll & Hyde, KPO, Le Coq, Bar on 5 (Mandarin Orchard), Mischief, Miss G's, Mitzo, Monarchy, Oxwell & Co, Potato Head, PS Café (Fullerton), Que Pasa, Rookery (Capitol Tower), Rookery (Hong Leong Building), Six Senses, Skai, 1864 (Sofitel Singapore City Centre), SOS Bar, Southbridge, Sum Yi Tai, Tess Bar & Kitchen, The Winery, Timbre X @ The Arts House, Timbre X @ The Substation, Wan, Yellow Pot Bar and Redtail.
Also read:
10 Aesthetic Bars In Singapore With Awesome Drinks, Legit Food Pairings And Insta-worthy Backdrops
Cover image: Source