Jemma Wei Beauty Routine
You may recognise Jemma Wei from Clicknetwork's YouTube series, Hype Hunt, but she's more than just a TV host scouring and reviewing the latest lifestyle trends. She has also dipped her toes into several film projects as a producer and screenwriter, taking on roles in front and behind the camera.
Her affinity for creative writing and affection for literary works led to a partnership with Changi Airport, resulting in a curated selection of books docked at Times bookstores called #JemmaRecommends. Now, she's teamed up with WHSmith, the current tenant at the airport, to promote East Asian authors.
While we wait for the premiere of her new travel show, we took a peek into Jemma's makeup bag and asked her to recreate her everyday "chapalang" makeup look.
SKINCARE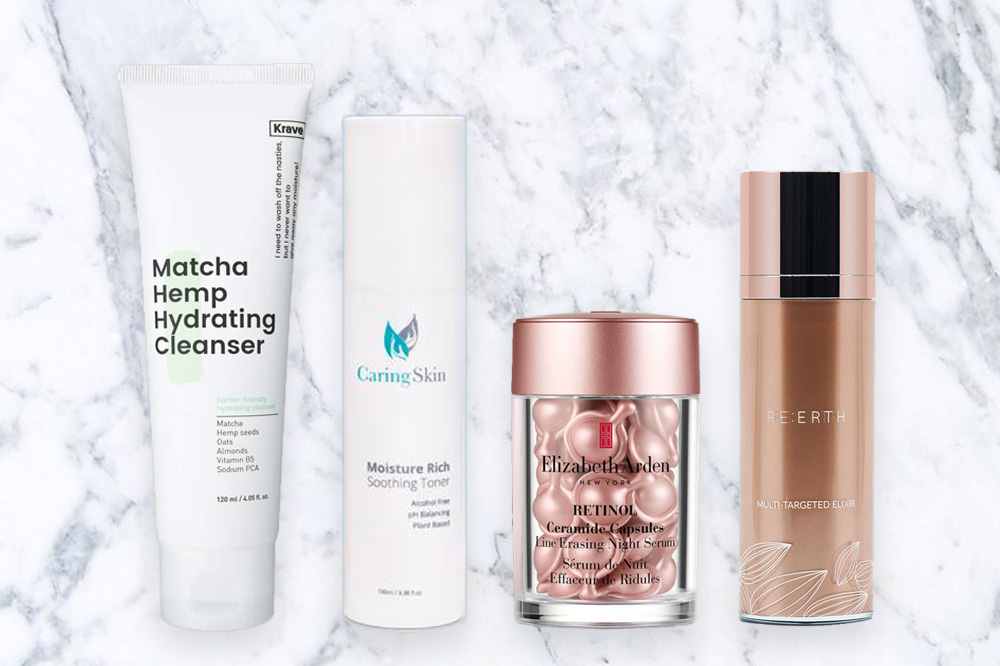 Left to right:
Krave Beauty Matcha Hemp Hydrating Cleanser ($21.70)
Caring Skin Moisture Rich Soothing Toner ($42)
Elizabeth Arden Retinol Ceramide Capsules Line Erasing Night Serum ($60.90 for 30 capsules, $115.10 for 60 capsules)
RE:ERTH Multi-Targeted Elixir ($108)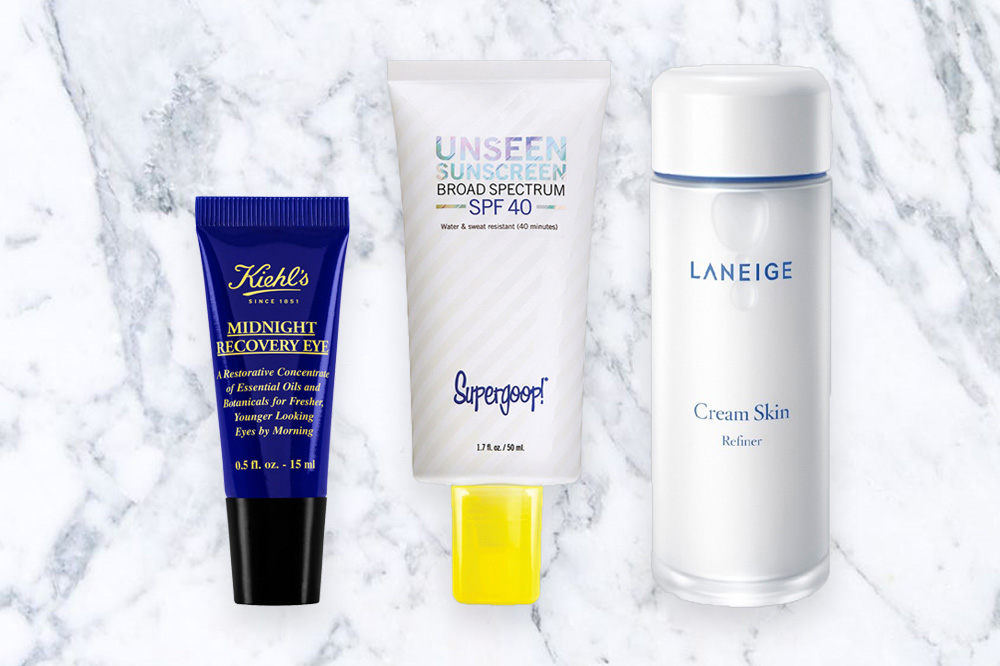 Left to right:
Kiehl's Midnight Recovery Eye ($60)
Supergoop Unseen Sunscreen SPF 40 ($48)
Laneige Cream Skin Refiner ($34.50)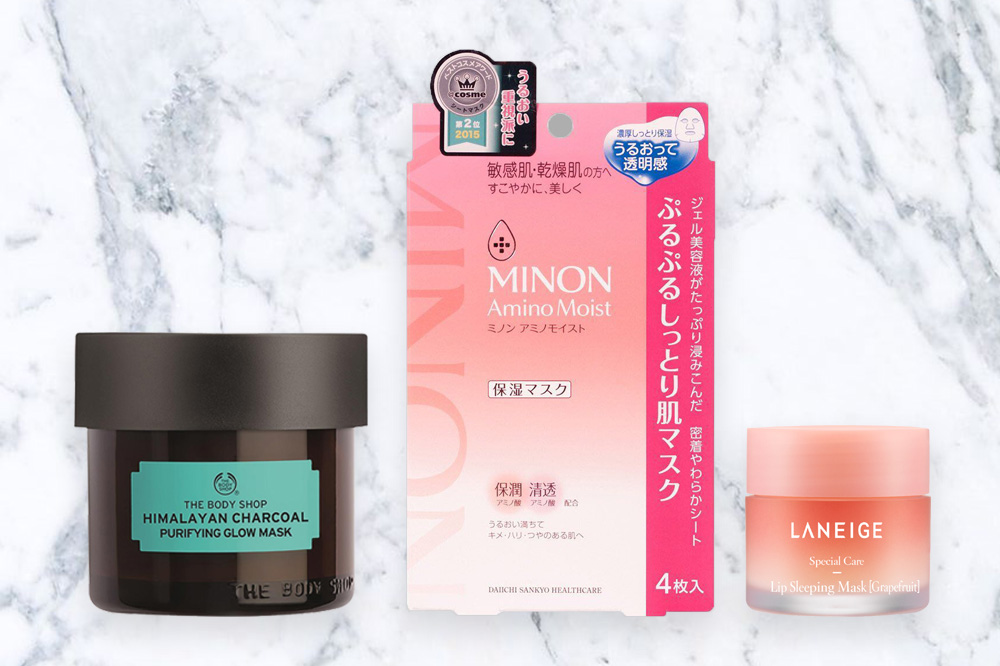 Left to right:
The Body Shop Himalayan Charcoal Purifying Glow Mask ($35)
Minon Amino Moist Essential Mask ($18.90 for 4 sheets)
Laneige Lip Sleeping Mask in Grapefruit ($27)
Walk us through your daily morning routine.
I wake at 5 or 5.15am and make coffee, feed my cat, and pat in a light round of skincare after washing up. Then I head to the gym from 6.30am to 7.30am and do my proper morning skincare routine there. I get to the office by 8am, and read for an hour before work starts.
What's your evening beauty routine like?
Post-shower, I do my skincare routine and read for 30 minutes to an hour before bed. If I'm too tired, I listen to a podcast.
Which acne treatment do you reach for when you get sudden breakouts?
I put a bit of tea tree oil on it and pray for the best. There's always a bit of tea tree oil somewhere in my house.
MAKEUP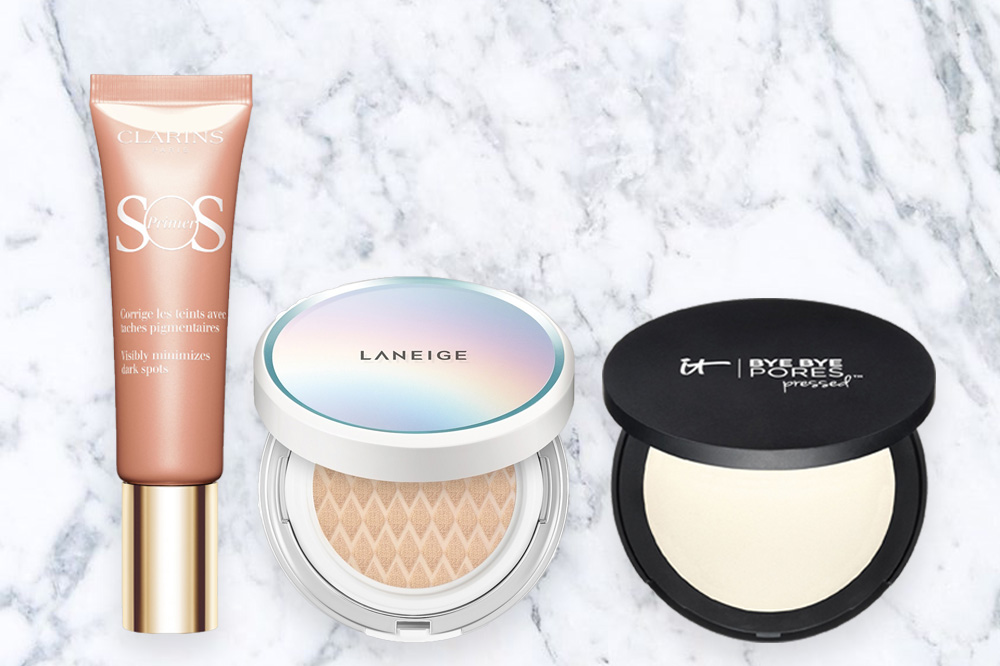 Left to right:
Clarins SOS Primer in 03 Coral ($56)
Laneige BB Cushion (Pore Control) SPF 50+/PA+++ in 23C ($59)
IT Cosmetics Bye Bye Pores Pressed Silk Airbrush Poreless Finishing Powder ($48)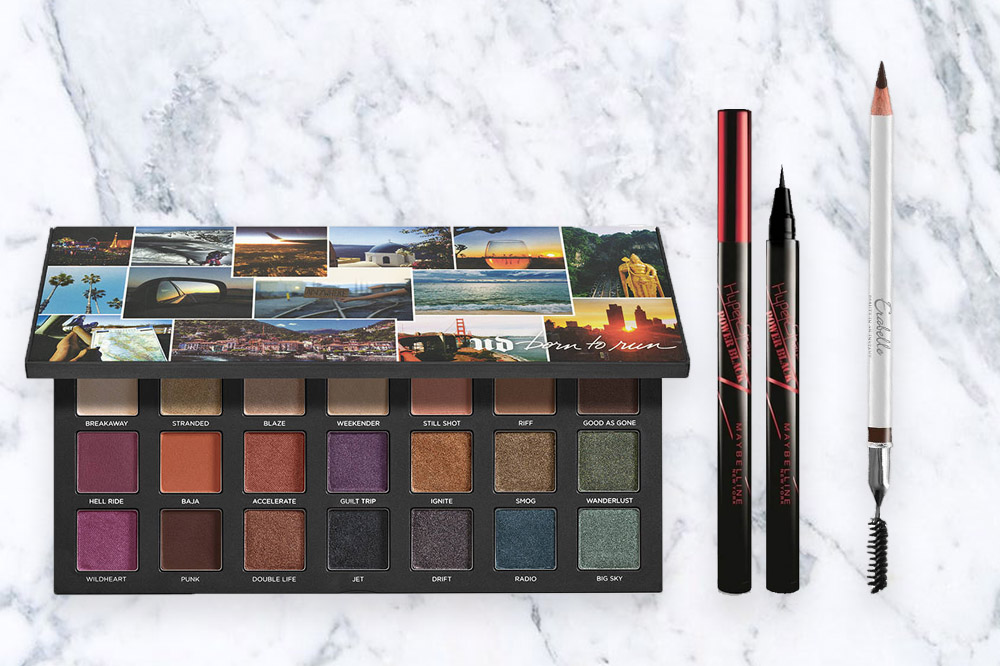 Left to right:
Urban Decay Born To Run Eyeshadow Palette ($76)
Maybelline Hypersharp Power Black Liner ($20.90)
Erabelle Long Lasting Brow Pencil in Dark Brown ($34.24)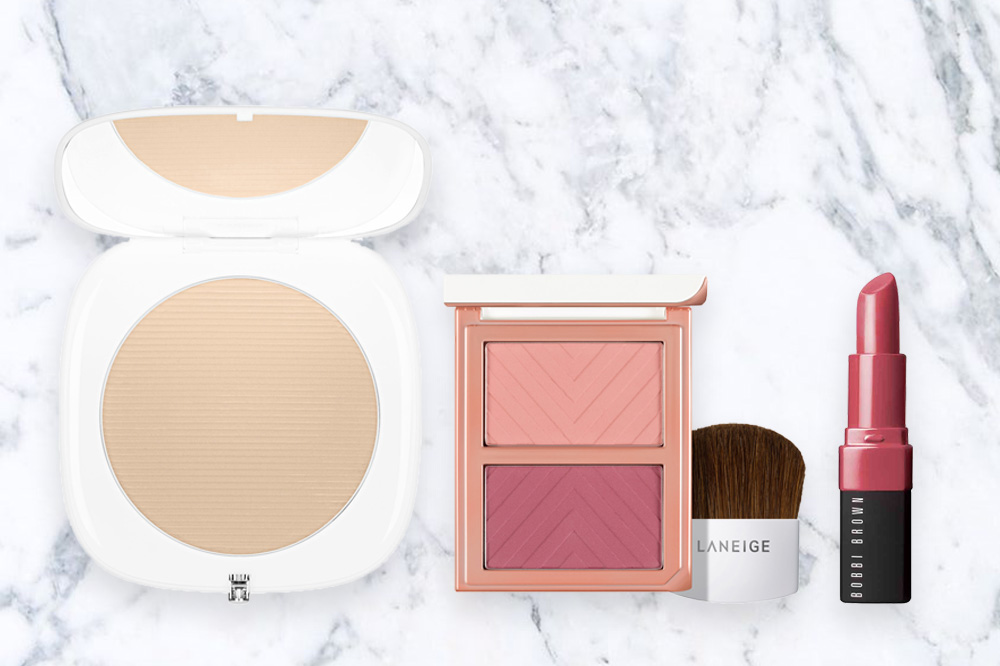 Left to right:
Marc Jacobs O!mega Bronze Coconut Perfect Tan ($69)
Laneige Ideal Blush Duo in No.5 Ginger Berry ($39)
Bobbi Brown Crushed Lip Color in Babe ($42)
Also read:
Rachel Wan Shares Her Beauty Routine And The Secret To Her V-Shaped Face
What's the most expensive product on your shelf?
I just got some stuff from Drunk Elephant but I haven't started using it yet. I have a lot of hope for it though, and right now they're my most luxurious products. As for things I'm already using, Elizabeth Arden's Retinol Ceramide Capsules are my biggest luxury for now, and I think they're incredible.
Do you have a wellness routine that helps you unwind?
This is not really a routine as much as elements of my day that help me relax or deal with stress. I work out in the morning from 6.30am to 7.30am, read for an hour before bed, and I have a makeshift TaoBao shelf under my office table that I use as a footrest. Makes a world of difference!
Which is the most underrated beauty product you've discovered?
I think Laneige's makeup is criminally underrated because people usually focus on their skincare. Their brush pact, eyeshadows, and lipsticks are all very minimalist and go on great.
HAIR & BODY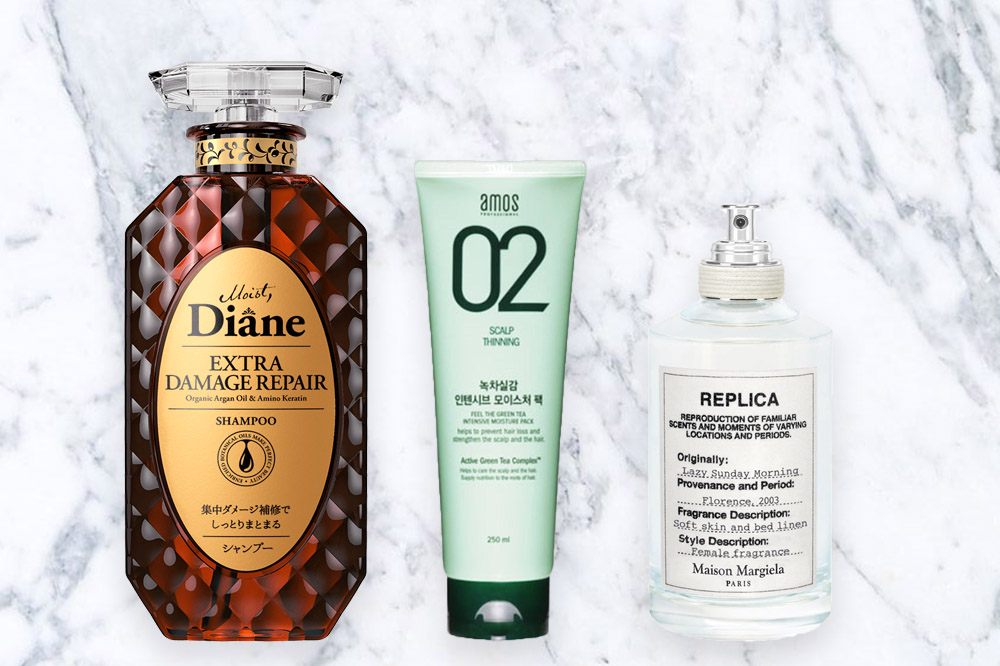 Left to right:
Moist Diane Perfect Beauty Extra Damage Repair Shampoo ($16.90)
AMOREPACIFIC Amos Scalp 02 Feel The Green Tea Intensive Pack ($25)
Maison Martin Margiela REPLICA Lazy Sunday Morning EDT ($145)
When did you start getting into beauty?
I've been a choirgirl since I was 13, so I've actually been wearing makeup for performances since then. I've always loved makeup, I think it's super fun.
What's your earliest memory with makeup?
Probably accidentally eating my lipstick when I attended a cousin's wedding as a child. Someone told me they were made of fish scales and I freaked out for like, 5 hours.
Who are the women you look up to in your personal and professional life?
I have a lot of love and respect for the women of Clicknetwork TV—my producer and boss Gillian Tan, who I owe everything to, and who is the wisest, most fair, and most reliable person ever. And my onscreen partner and IRL close friend Roz Pho, who is a total blessing to me!
Tell us more about your new travel show!
Cannot lah, NDA! But I'll tell you about my last—I hosted a documentary style travel series with Jetstar and Okinawa tourism board, which was all about the unique Okinawan lifestyles that wrap around their philosophies. It won gold for Marketing Interactive's PR Awards 2019, which was a super nice surprise.
Jemma Wei's Skincare And Makeup Favourites
Get to know Jemma Wei by following her on her blog, Instagram and Facebook.
Cover image: Source
Also read:
Narelle Kheng Shares Her Makeup Routine And How She Faces Her Insecurities