OYSHO Activewear Online
Whether you're working out at home or going for spin classes in the CBD, the right activewear should make you look and feel good. If you've been on a long search for gym garb that scores high in the comfort, style and performance departments, OYSHO has you covered. For those still on WFH arrangements, the chio and comfy activewear collection can double up as loungewear too. PSA: OYSHO has just launched its online store in Singapore. 
Besides activewear, you can also cop the Spanish clothing brand's stylish lingerie, beachwear and loungewear from the comfort of your own home. Read on to find out more about the exclusive promotion for ZULA readers!
OYSHO Light Touch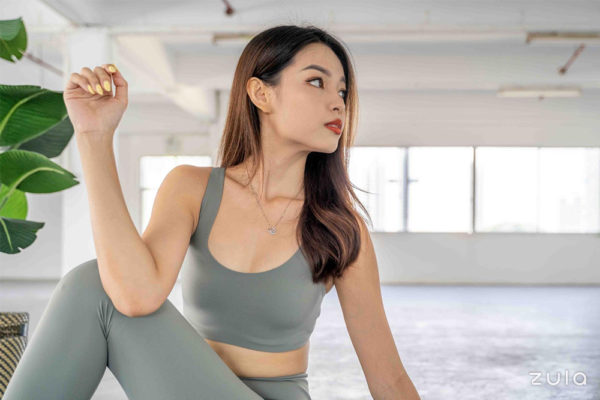 Light Touch Sports Bra and Light Touch Leggings in Aquamarine
All the sports bras and leggings in OYSHO's Light Touch range are made of a high-resistance, soft-touch fabric. Lightweight yet durable, you can push yourself without worrying about any wardrobe malfunctions.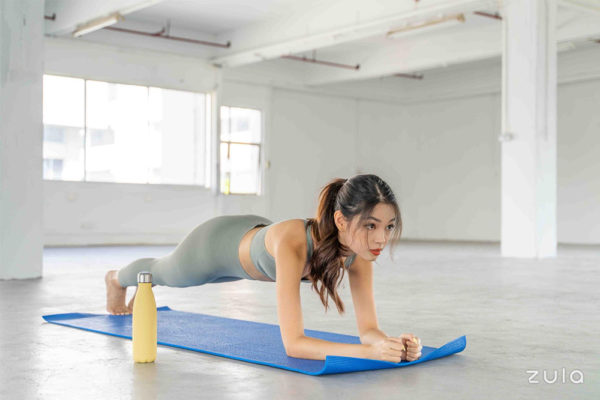 Light Touch Sports Bra and Light Touch Leggings in Aquamarine
On top of that, you won't need to fret about the possibility of sweat stains despite Singapore's humid weather. The high-tech fabric has a high water vapour transmission rate, allowing air and moisture to pass through, keeping you dry and feeling fresh. 
The collection consists of sports bras, full briefs, cycle short leggings and leggings. These come in a variety of pretty pastel hues and minimalist neutral shades.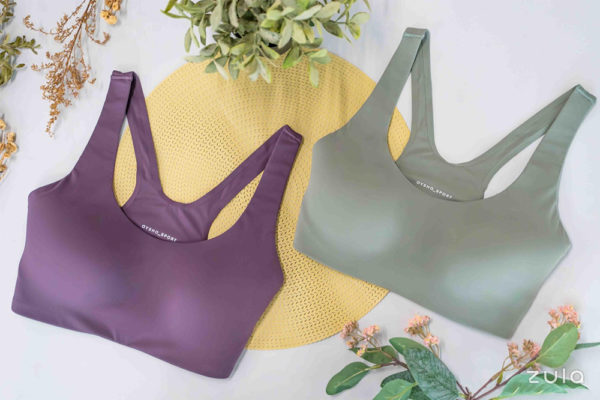 Light Touch Sports Bras in Aubergine (left) and Aquamarine (right)
With preformed cups and a layer of foam in the front, the Light Touch Sports Bras ($59.90) are great for moderate-impact sports. While you're stretching and working your core at your weekly barre class, the double fabric layer at the back provides the support you need to have fun. Apart from aubergine and aquamarine (above), the bras are also available in navy and black.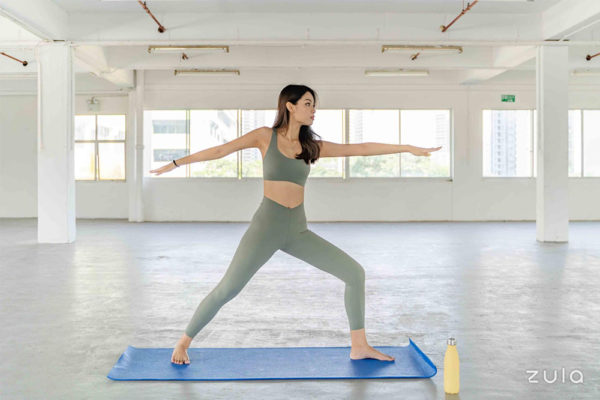 Light Touch Sports Bra and Light Touch Leggings in Aquamarine
The Light Touch Leggings ($69.90) come with a V-cut high waist, which is both figure-flattering and adds a cool design twist.
The fabric also has UPF40+ (aka Ultraviolet Protection Factor, the clothing equivalent of SPF). Jio your BFFs to get matching sets for a serotonin boost on your next morning hike. After all, there's always a sense of satisfaction whenever you put on a matching top and bottom. Plus, it'll make for an Instagram-worthy shot too.
OYSHO Compressive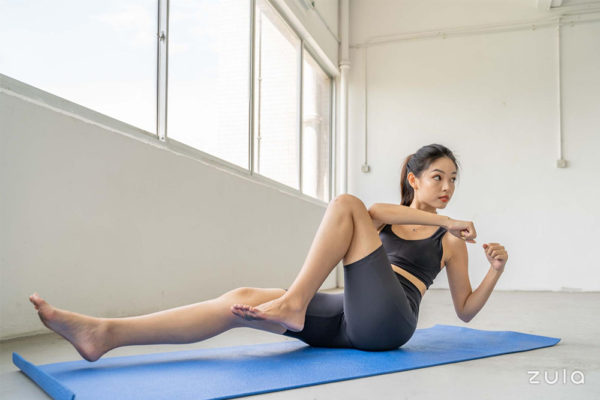 Laser-cut Back Compression Sports Bra and Compressive Cycle Leggings in Black
For more intense training that requires extra support and grip, look to OYSHO's Compressive collection. The range of—you guessed it—compression sportswear includes sports bras and leggings. 
Like the Light Touch series, the Compressive series is made of a high-resistance fabric with water vapour transmission and high solar protection. So even if you're embarking on the 36km Coast-to-Coast trail, you'll remain well-protected from both friction and the sun.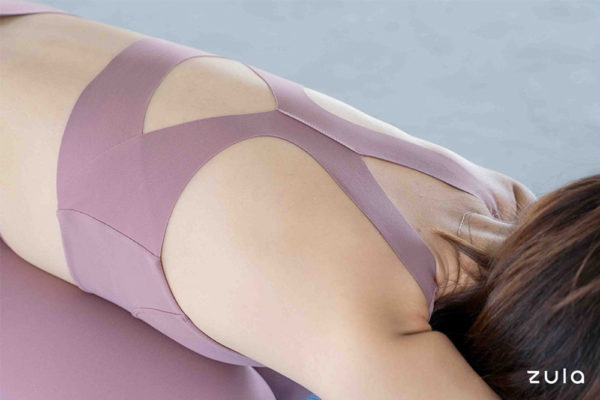 Laser-cut Back Compression Sports Bra and Compressive
Ankle-length Leggings in Pink Terracotta
The Laser-cut Back Compression Sports Bra ($55.90) is available in 8 different colours, from soft pastels to sleek dark shades. The bra cups offer strategic support for moderate-impact sports, while the stylish laser-cut finish at the back prevents chafing.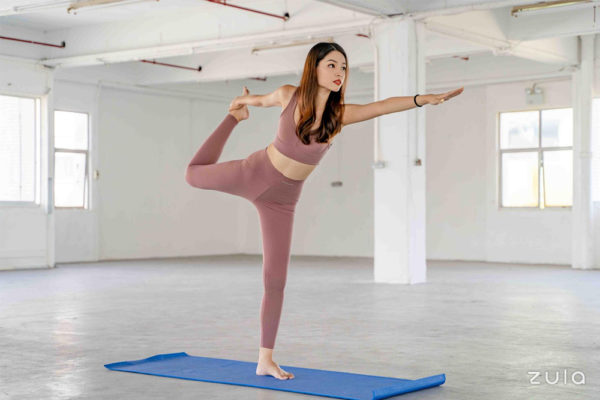 Laser-cut Back Compression Sports Bra and Compressive
Ankle-length Leggings in Pink Terracotta
Mix and match the bras and leggings according to your activity for the day and your personal style. OYSHO's Compressive Leggings span a spectrum of lengths so you can pick the one that best suits your workout routine. 
Think: high-rise briefs; hot pants; biker shorts; as well as knee-length, crop-length and ankle-length leggings. The hot pants, biker and crop-length leggings include versions with a pocket for added convenience. If you find running armbands and belts a hassle to wear, the side pocket will be a godsend. 
Whichever length you choose, the high-waisted shapewear will sculpt your body without restricting your movements, leaving you free to do a crow pose or pedal in full circles. 
OYSHO Just Launched Its Online Store So Fitspos Can Cop Chio Activewear, Beachwear, Lingerie & Loungewear
Level up your post-gym selfie in cute activewear from OYSHO. To celebrate the launch of its e-commerce store in Singapore on 27 April 2021, OYSHO is offering free shipping for the first 100 orders. If you want to check out the pieces IRL, head down to its store at Jewel Changi Airport. 
This post was brought to you by OYSHO.
Photography by Clare Ong.
Also read:
8 Places To Get Aesthetic Yoga Mats In Singapore That Actually Fit Your Home's Look