Pandora Summer Sale 
It's WFH season at the moment and most of us are conducting meetings in our living rooms. An easy way to dress up your look even if you're not wearing makeup to work from home is by wearing accessories like earrings and necklaces. The good news is, Pandora is now having a summer sale. Charms, bracelets, earrings and necklaces from the Pandora Garden Collection and more are on offer from 5 June to 5 July 2020. Prices range from $19 to $268.
Let's take a look at some highlights from the sale!
Pandora Garden Collection
Charms are a big part of Pandora's identity as a jewellery brand.
Go for a pop of colour with the Round Pink Magnolia Flower Charm (left, $79, U.P. $129). Daisies symbolise innocence and purity, and this Sparkling Daisy Flower Dangle Charm (middle, $59, U.P. $99) is a reflection of that.
Introduce some fauna in addition to the flora with charms like the Hearts & Bees Dangle Charm (right, $59, U.P. $99) to add life to your bracelet.
Those who can't make up their minds from the array of charms available can opt for bracelet sets. The Bee Mine Bracelet Set consists of a sterling silver Bee Mine Charm and 18k gold-plated Beehive Dangle Charm. It is now retailing for $129 (left, U.P.: $327).
The Lucky Clover Bracelet Set has the Pavé Four-Leaf Clover Clip Charm on a Pandora Reflexions Mesh Bracelet. It is now retailing for $149 (right, U.P.: $218).
The pendants in this collection come in a variety of designs including a gold sun (left, $79, U.P.: $129) for some hippie vibes and a charming rose gold dragonfly (right, $59, U.P.: $99).
Also read:
The Harry Potter x Pandora Jewellery Collection Has Adorable Charms, Pendants & Bracelets For All Potterheads
Pandora Disney Collection
Disney fans will be delighted to see that there is a selection of Disney charms and bracelets on sale.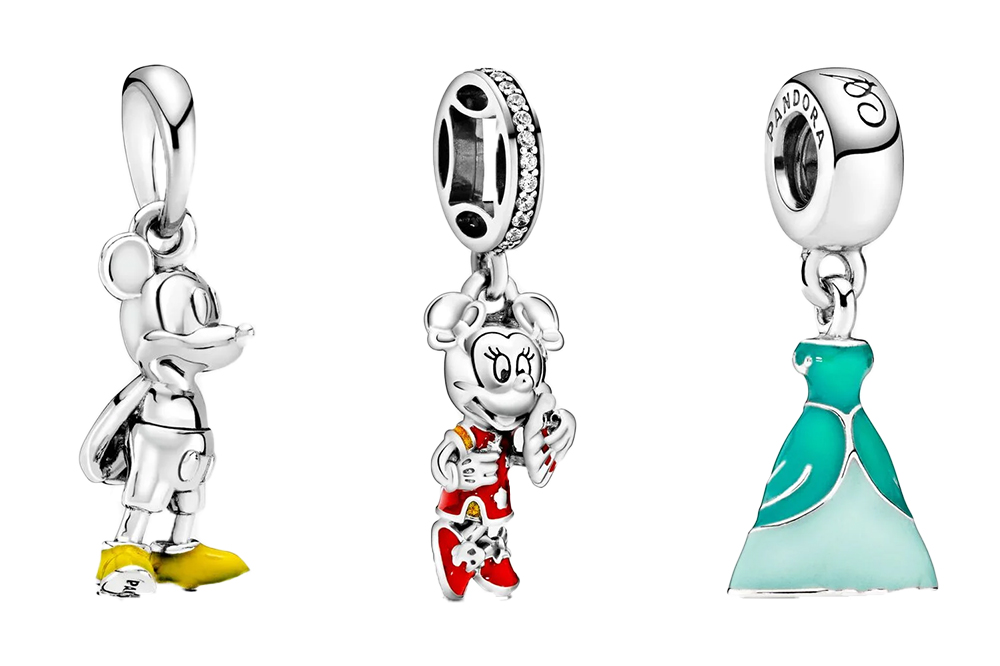 Go for a classic Mickey-and-Minnie pairing by wearing the Disney Classic Mickey Pendant (left, $49, U.P. $89) on your necklace and the Disney Minnie Mouse Dangle Charm (middle, $79, U.P. $129) on your bracelet. Or take the Disney Princess route with the Disney Ariel dress dangle charm (right, $59, U.P. $99).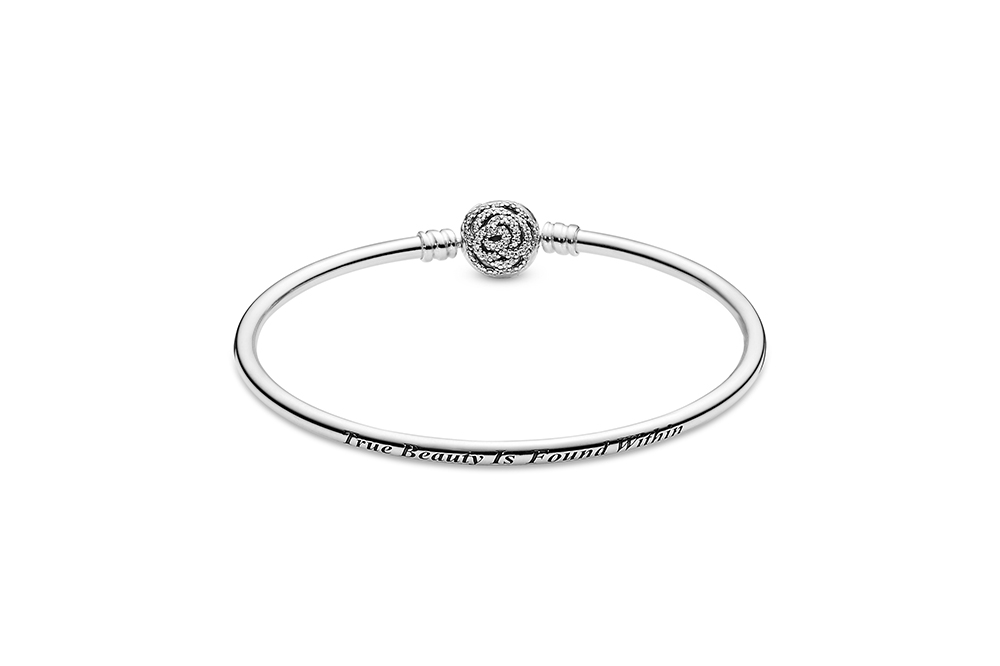 If you're more team Belle than team Ariel, opt for the Disney Limited Edition Beauty and the Beast Bangle with Belle's Enchanted Rose Clasp ($99, U.P.: $179). The sterling silver bangle is engraved with the words "True beauty is found within". It also features a flower clasp based on the enchanted rose from the fairy tale.
 Rings, earrings and more
Not a bracelet person? Rest assured the summer sale has something for you.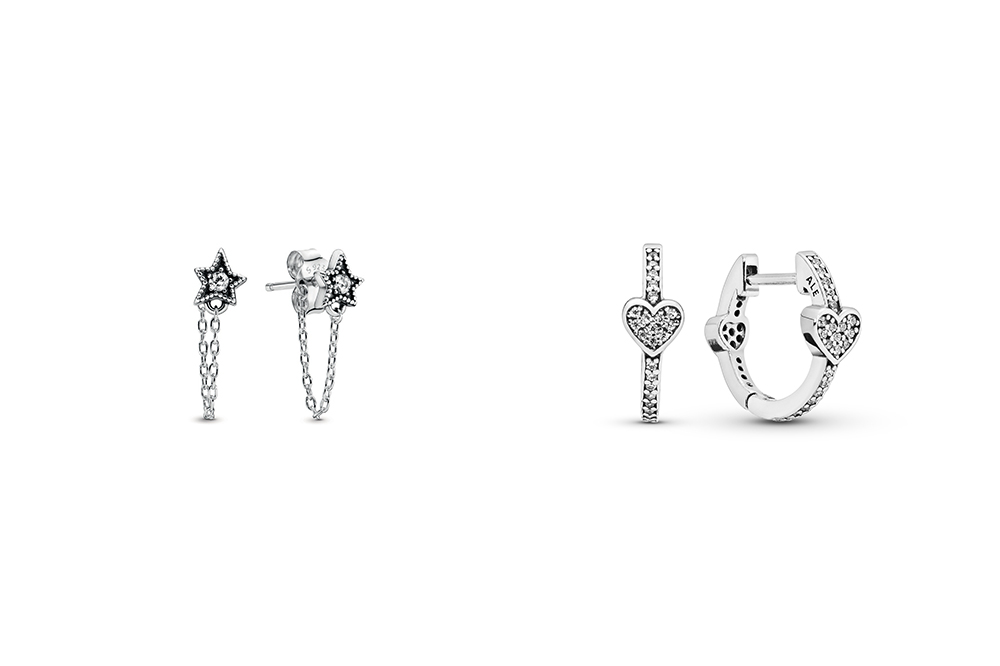 The sterling silver Celestial Stars Stud Earrings (left, $49, U.P.: $89) and the Pavé Heart Hoop Earrings (right, $49, U.P.: $99) will help you add that extra touch to your final look.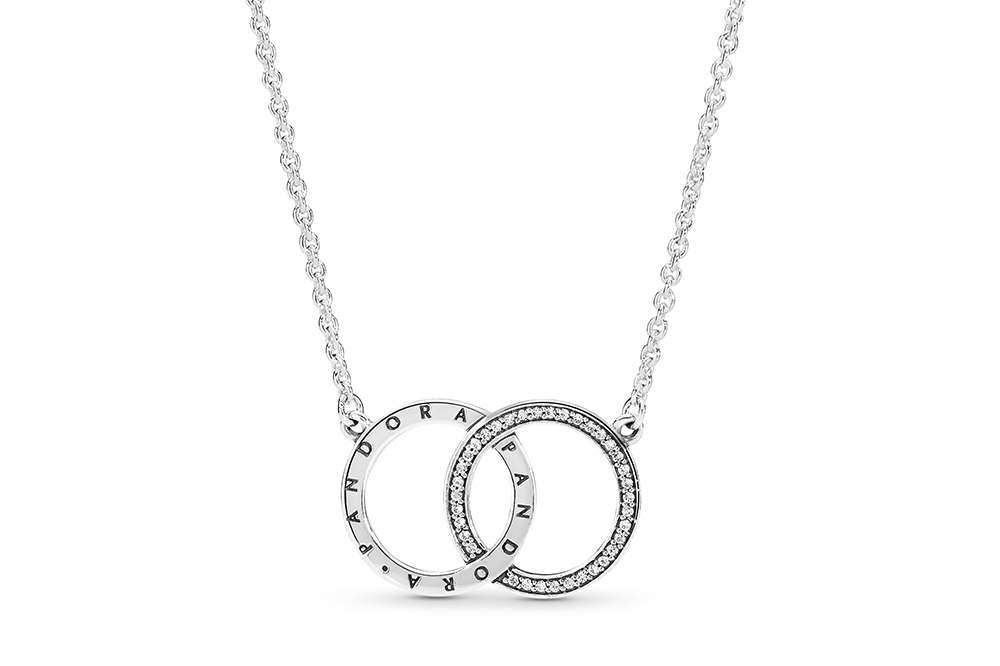 With its simple and delicate design, you can wear the Entwined Circles Pandora Logo & Sparkle Collier Necklace ($69, U.P. $149) with any outfit without worrying about being too over-the-top.
The Pandora Garden Collection & More Are Now On Sale 
These charms, bracelets, earrings, necklaces from the Pandora Garden collection and more are now on sale. You can check out the full collection online from 5 June to 5 July 2020.
All images courtesy of Pandora
Cover: Source
Also read:
12 Easy TikTok Makeup Tutorials You Can Practise To Pass Time At Home