Thom Browne Flower Backpacks
From Fendi's baguette bag to Thomas Finney's underwear bag, the fashion industry is full of surprises ‒ we never know which everyday object will become the next big inspiration. After their whimsical pillow clutch bags, Thom Browne is getting us ready for summer with their newly released flower-shaped backpacks in pastel yellow and blue. 
The backpacks
Flowers are perfect for almost any occasion. While some might think it is a waste of money to gift flowers because of how fast they wilt, rest assured that this flower backpack won't ever "die".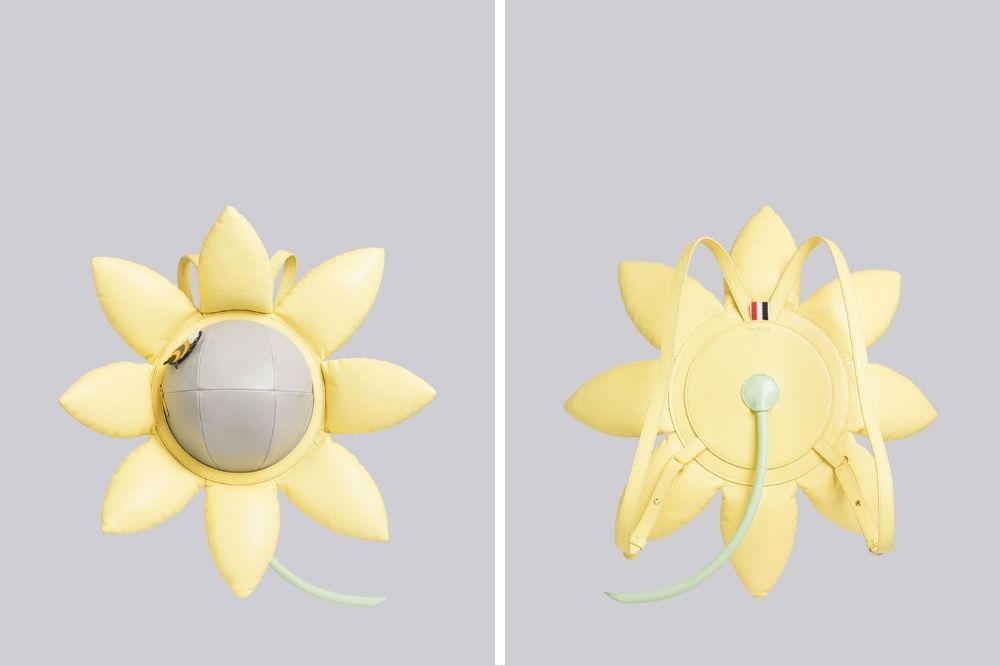 Made with pebble grain leather, the flower backpack is designed to take after a sunflower. It features a grey centre, and an adorable stem applique when you flip the bag around. Between the adjustable shoulder straps also lies Thom Browne's logo.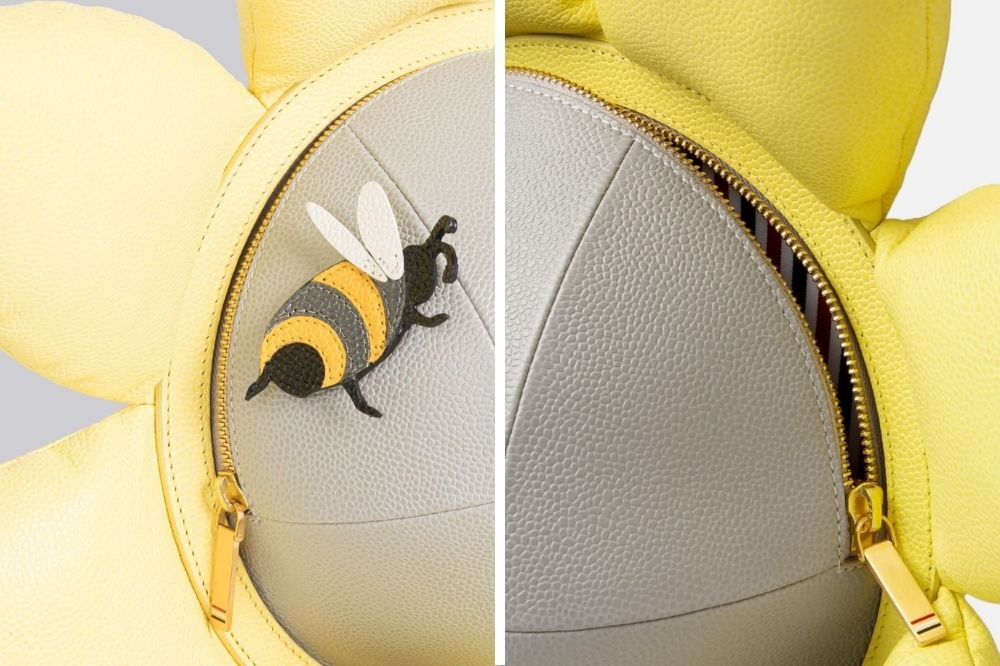 Closing in on the details, a bee design is spotted on top of the grey centre, which opens up with a brass zip for you to store valuables. A peek inside, and you'll also notice the lining of the compartment in Thom Browne's colours, red, white, and navy.

Whether you decide to carry the bag with your hands like a stalk of flower or wear it as a backpack, both looks will no doubt grab the attention of passersby.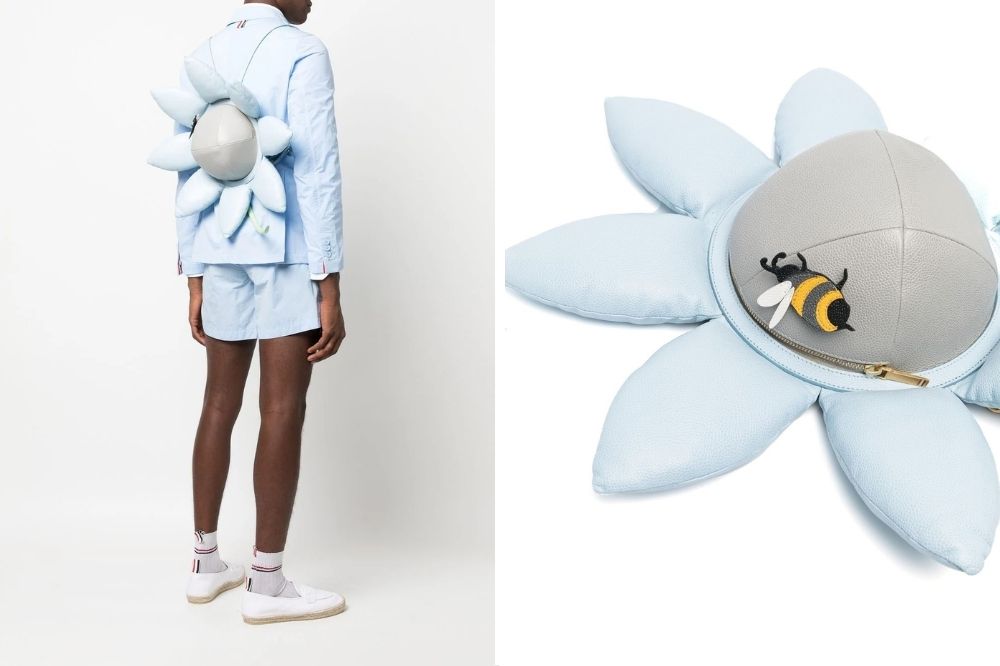 If yellow ain't your colour, the flower backpack also comes in another colour option. Unlike the aforementioned design, the "petals" and shoulder straps are swapped for blue instead. 
Each flower backpack retails at $4,020.
Thom Browne's Flower-Shaped Backpacks Are A Must For Novelty Item Collectors
Switch your usual backpack with Thom Browne's flower-shaped backpack for a unique OOTD. The novelty item is now available for purchase on Thom Browne's official website, which offers free shipping to Singapore. 
All images courtesy of Thom Browne. 
Also read: 
Thom Browne Has A New Pillow Clutch Bag So You Can Snooze Wherever You Go