Wang Yibo Facts
Whether you recognised Wang Yibo from when he was a K-pop idol or acting as Lan Wangji in The Untamed, this Chinese celebrity is a familiar face that can't be missed. Recently ranked 2nd on Forbes China Celebrity List 2021, here are 21 facts about this rising heartthrob including his fears, relationship deal breakers and future dramas for fans who are yearning for more. 
1. He is an only child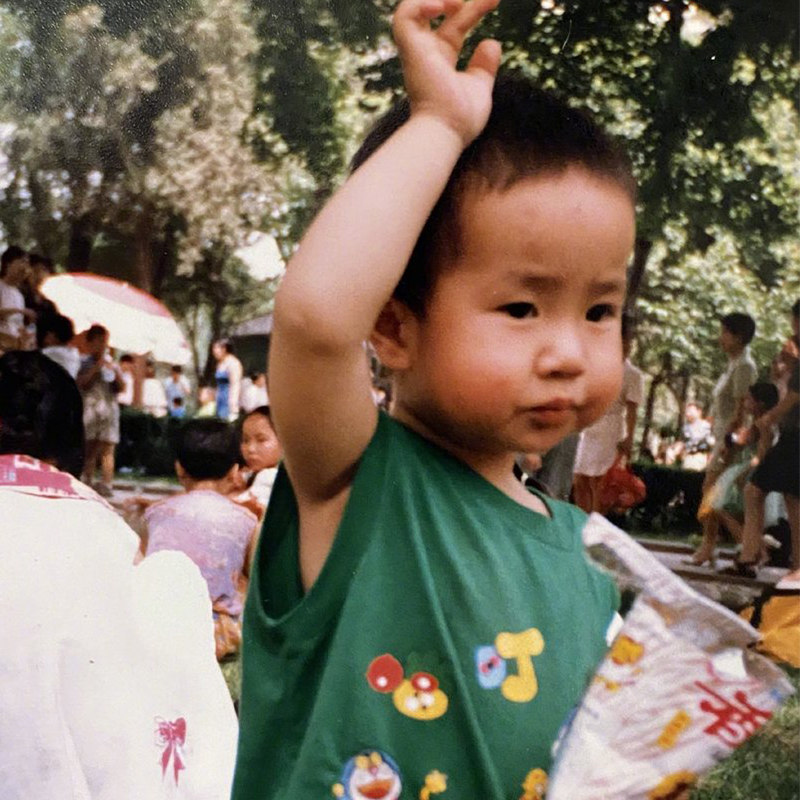 Source
Wang Yibo was born on 5 August 1997 in Luoyang, Henan, China. He is an only child.
2. Originally debuted in a K-pop group called UNIQ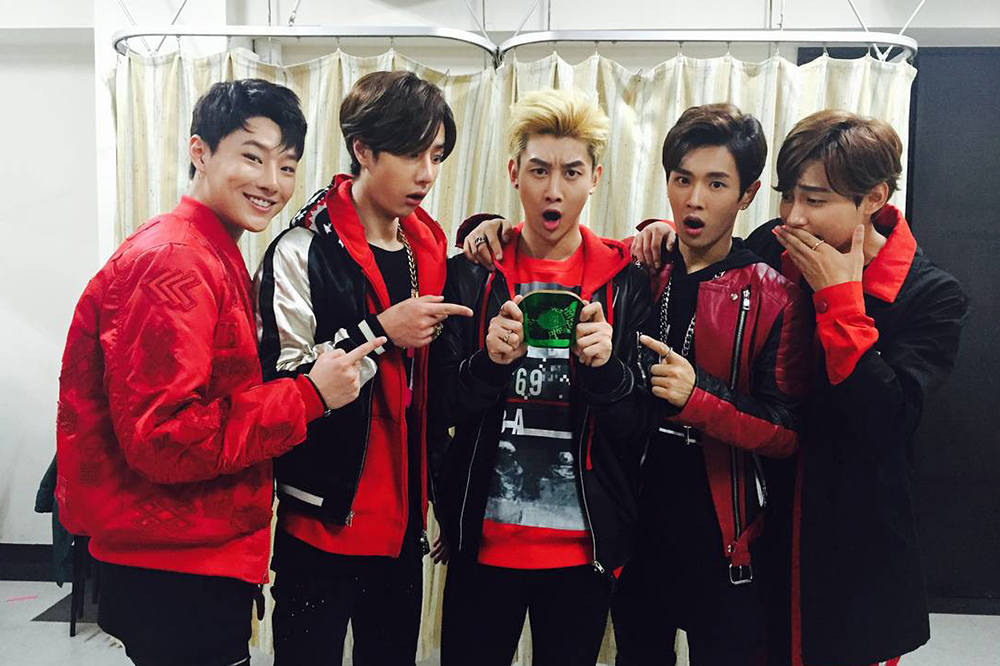 Wang Yibo (second from left) with UNIQ members
Source
Wang Yibo originally debuted as a K-pop idol in 2014 with a band known as UNIQ. He trained under YG Entertainment, which FYI, is the company that debuted famous groups such as Big Bang and BLACKPINK. 
The group was originally planned to be a collaborative effort with Chinese company Yuehua Entertainment, but eventually debuted solely under Yuehua. A missed opportunity to be BFFs with G-Dragon or Jennie tbh, since Yibo is also fluent in Korean as a K-pop idol.
Yibo is the main rapper and dancer of the group, as well as the maknae, aka youngest member. Though the group has been inactive since 2018, they did not disband and are currently still close friends.
3. Started dancing when he was 13 years old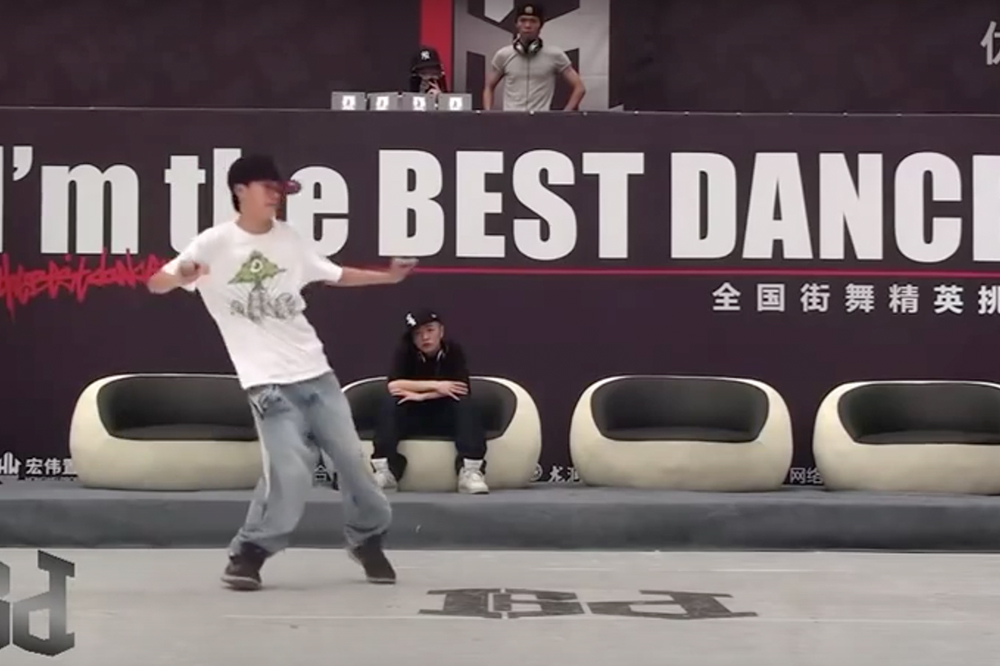 Wang Yibo performing in I'm The Best Dancer National Dance Competition
Source
As a dance captain for 2 seasons on Street Dance of China, Wang Yibo's reputable dancing skills didn't magically appear overnight. In fact, the idol started dancing when he was only 13 years old. 
In 2011, he participated in the I'm The Best Dancer National Dance Competition in Luoyang, China and emerged as top 16 in the hip hop category. From then, he became a trainee of Yuehua entertainment and began his training as a K-pop idol. 
4. Rose to popularity after the fantasy drama "The Untamed"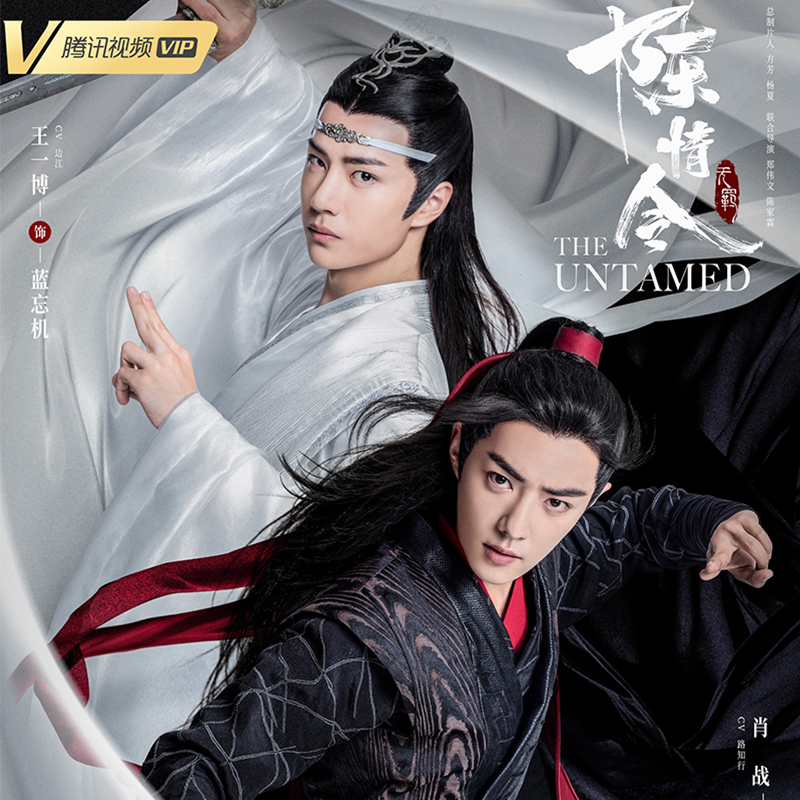 Wang Yibo as Lan Wangji (left), Xiao Zhan as Wei Wuxian (right)
Source
Wang Yibo skyrocketed as an actor after starring in a 2019 Chinese fantasy drama known as The Untamed. He took on the lead role as Lan Wangji, alongside Xiao Zhan who played Wei Wuxian. The drama achieved nearly 8 billion views within the year it was released.
The show was originally adapted from a BL (Boys' Love) novel where the 2 main characters were romantically involved. However, due to China's censorship, all BL content was removed and there were plot changes.
Despite that, The Untamed's beautiful portrayal of friendship made fans fall in love with Yibo and Xiao Zhan's chemistry on the show. 
5. Was casted for The Untamed as soon as he walked in the door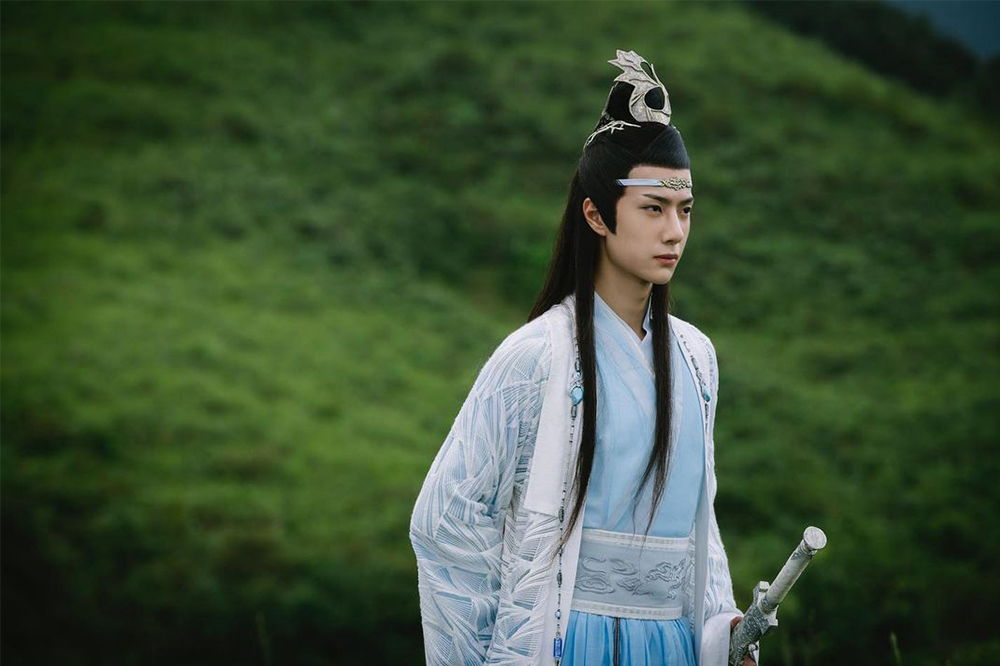 Wang Yibo as Lan Wangji
Source
We can't think of any other actor best suited for the role of Lan Wangji as much as Wang Yibo, and it seems like the producers for The Untamed thought the same.
In an interview with the producer, she mentioned that the moment Wang Yibo walked through the audition doors, "he was undoubtedly the best candidate for Lan Wangji's character. The demeanour he carries himself with was very unique". 
6. This video of Wang Yibo and Xiaozhan singing The Untamed OST has over 16 million views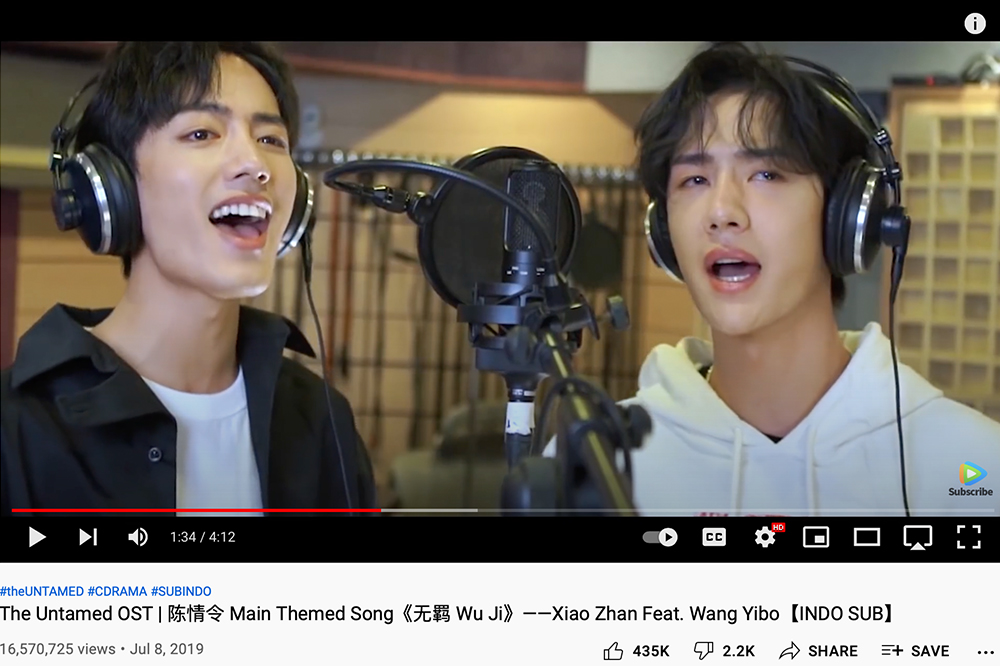 Source
There are 4 variations of The Untamed OST, but the most popular version is the one sung by Xiao Zhan and Wang Yibo together. The video has racked up over 16 million views on Youtube, proving that fans can't get enough of seeing this iconic duo together. 
7. Debuted as an actor in MBA Partners in 2016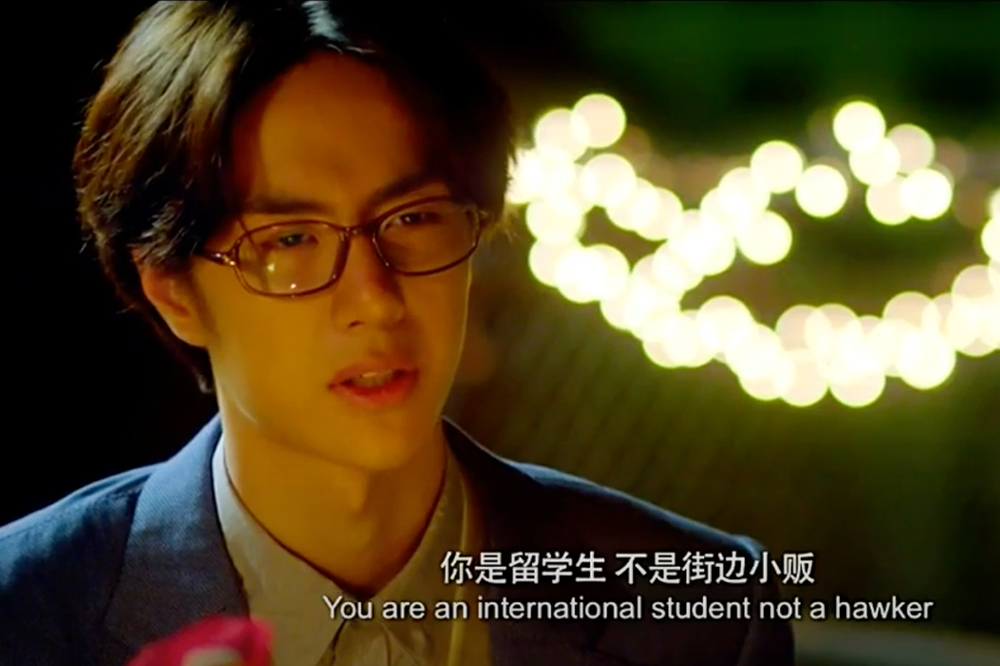 Wang Yibo as Zhao Shuyu
Source
In 2016, Wang Yibo made his acting debut in the Chinese film MBA Partners. He played the role of Zhao Shuyu, an ex-boyfriend of the main character.
Fun fact: all of the UNIQ members were involved in this film as well, with Sungjoo as a supporting character while the rest were cameos. The group also sang an OST called "My Dream" for the movie. Through this film, UNIQ showcased their unwavering support for each other — indeed, our #squadgoals. 
Since then, Wang Yibo gained more recognition as an actor, and was cast in his first lead role in 2017 for a Chinese drama called Private Shushan Gakuen. 
8. Has 39.1 million followers on Weibo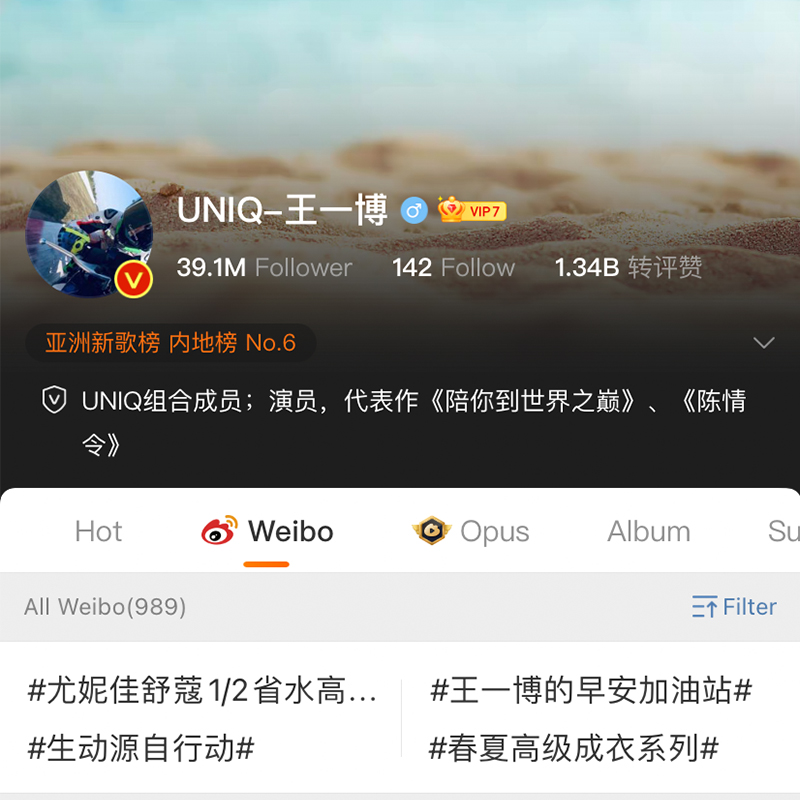 Source
Wang Yibo has over 39.1 million followers on Weibo, and is one of the top few Chinese influencers on the app alongside Xiao Zhan and Wang Junkai. 
9. Loves skateboarding and had his own skateboarding show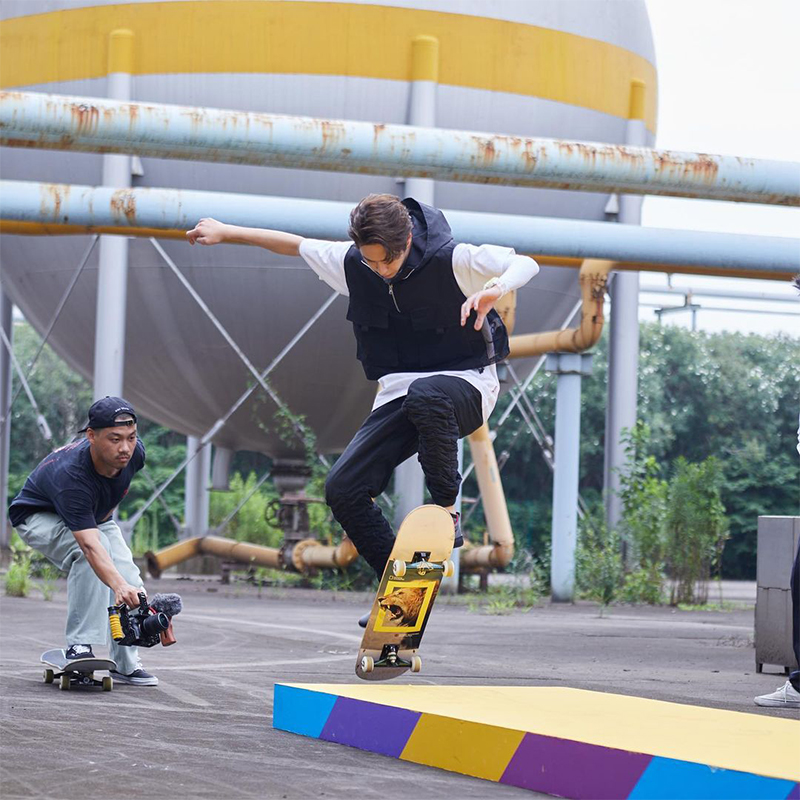 Source
Though Wang Yibo first started learning skateboarding through a reality show called One More Try in 2019, skateboarding has now become one of his biggest passions. 
He even launched his own skateboarding vlog called "Yibo's Skateboard Classroom" in 2019 to share tips and tricks with his fans. In 2020, he was appointed as China's Skateboarding Ambassador and continues to upload skateboarding photos online till this day.
10. Is a professional motorcycle racer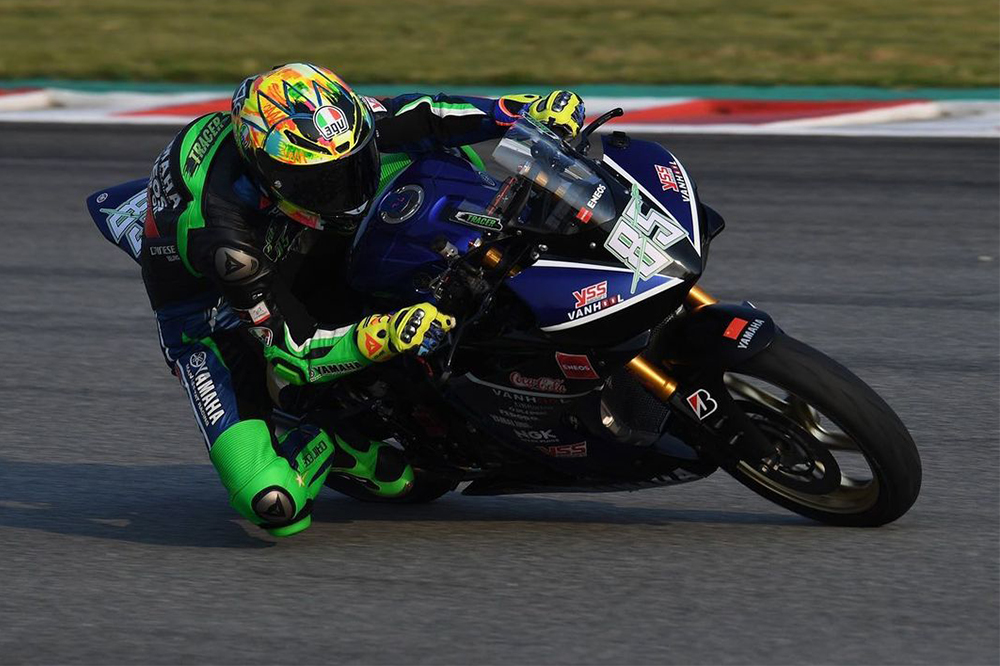 Source
As a man of many talents and interests, Wang Yibo is also known for being a professional motorcycle racer. Since 2019, he has been a member of Yamaha China Racing Team. He then went on to take part in the Asia Road Skating Championship in 2019 and won 1st place in the rookie division.
It's interesting to see how Yibo's interests can turn into new opportunities for him — like with skateboarding, he was also appointed China's skateboarding promotion ambassador by the Chinese government.
Here's another tidbit about this charming idol: he's also able to imitate the sound of a motorcycle! 
11. He's afraid of ghosts and the dark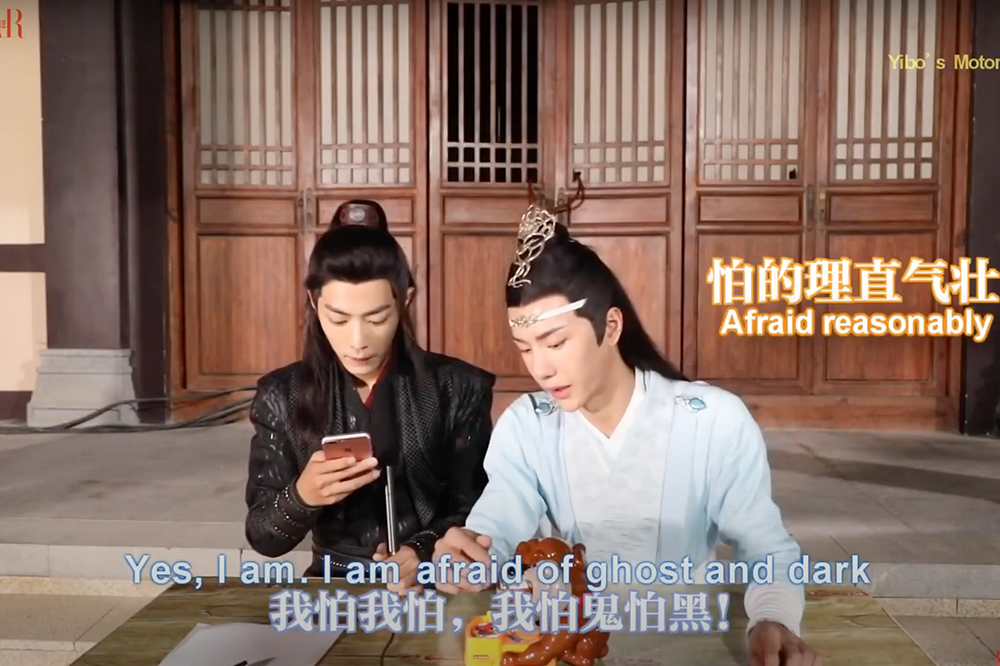 Xiao Zhan (left) and Yibo (right) on BAZAAR
Source
In a behind-the-scenes interview for The Untamed with BAZAAR, Yibo revealed that he's afraid of ghosts and the dark. Even when it comes to thriller or horror movies, he's afraid of them as well. 
In another interview with Tong Dao Uncle, Yibo shared that he has a specific routine when it comes to sleeping alone in hotel rooms. The actor first has to switch the TV on to channel CCTV5 and set it to volume level 3 before he can fall asleep — a hilariously endearing routine that makes us love him even more. 
Also read:
16 Lawrence Wong Facts Like Almost Debuting In A Japanese Boy Band & Making BBT Vlogs
12. Is a brand ambassador for nearly 40 brands in China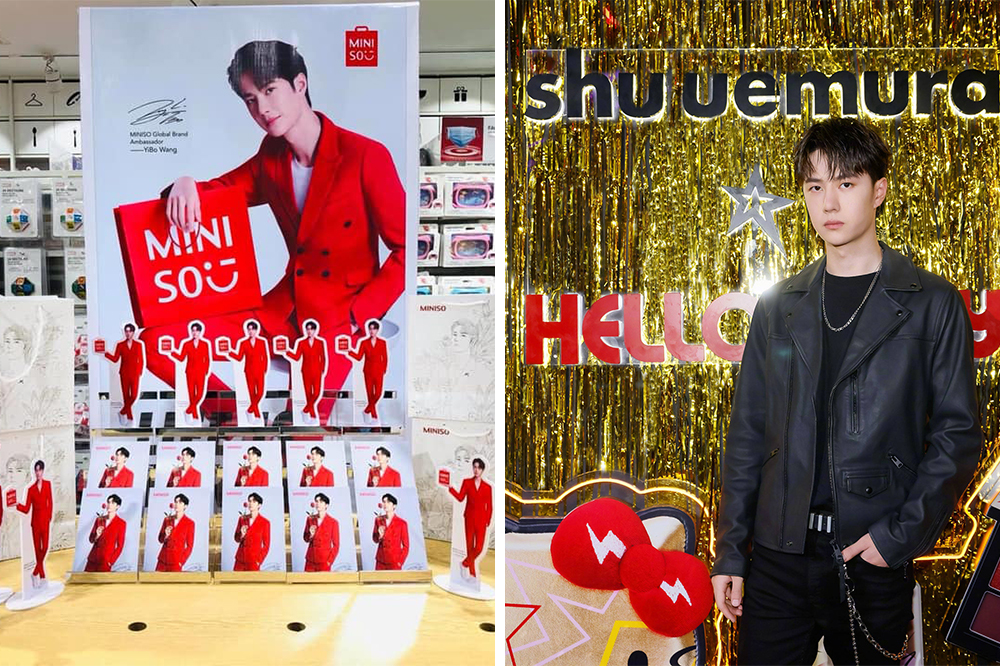 Wang Yibo for Miniso Singapore (left), Shu Umera (right)
Source, source
As one of China's most influential celebrities, it's no surprise that Wang Yibo is a brand ambassador for nearly 40 brands — a whopping high amount of ads, if we can say so ourselves. 
These include luxury brands such as Chanel, in which he's the youngest Chinese brand ambassador, to makeup brands like Shu Umera. He's also a familiar face to brands available in Singapore such as Miniso and Evisu.
13. Released a new song for League of Legends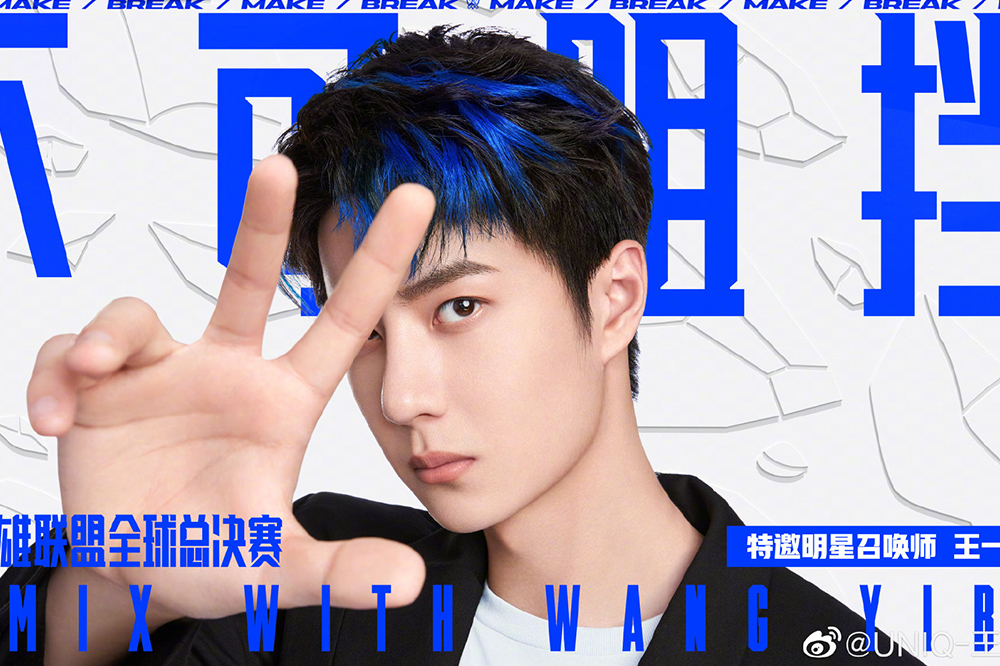 Wang Yibo for League of Legends
Source
On 20 October 2021, Wang Yibo released a theme song titled "Burn It All Down" for the League of Legends World Championship 2021 Final S11. 
Though he's busy with work, Yibo is clearly still a child at heart. As a gamer who has played this game for a long time, he took to his Weibo page to express his enthusiasm for this song collaboration. 
14. Is close friends with EXO's Lay and GOT7's Jackson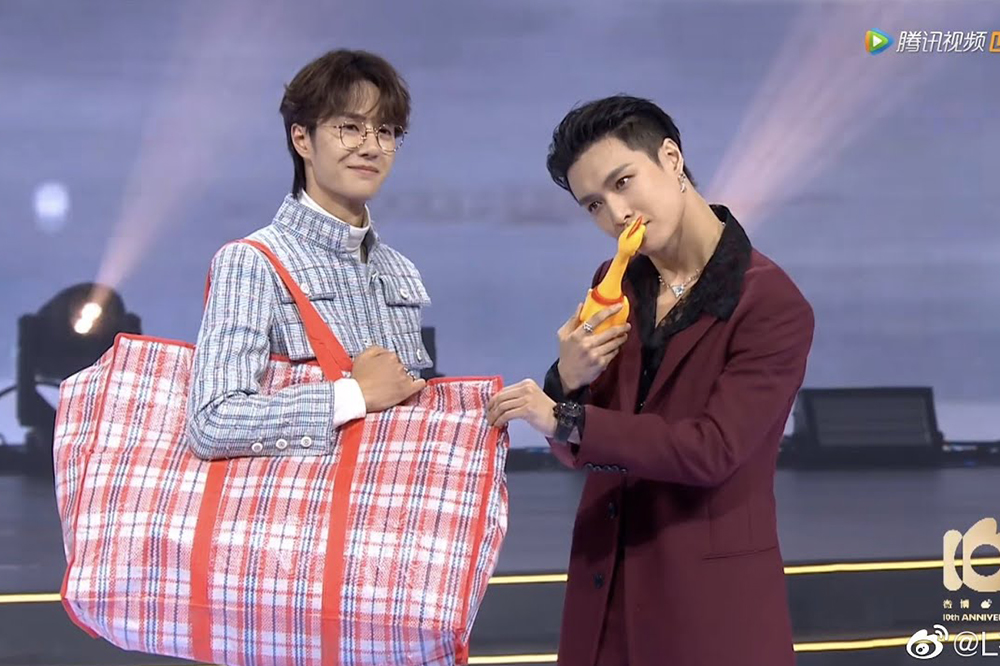 Wang Yibo (left) and Lay Zhang (right) at the Weibo Awards Ceremony 2020
Source
Wang Yibo is also close friends with other well-known Chinese K-pop idols such as EXO's Lay and GOT7's Jackson. The trio met in a variety show called Street Dance of China, where they were dance captains in season 3.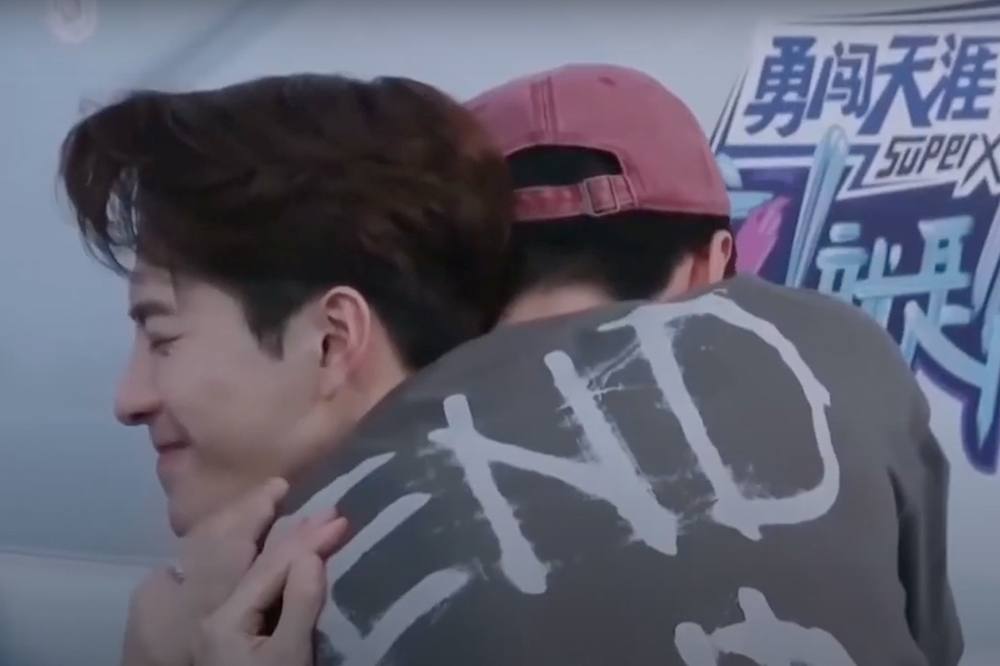 Wang Yibo hugging Jackson Wang on Street Dance of China
Source
Street Dance of China season 4 announced that Yibo and Lay would be returning together, alongside Henry and Han Geng, who are ex-Super Junior members. 
While fans missed the crazy fun the Wang brothers (Wang Yibo and Jackson Wang) had together in season 3, we're looking forward to seeing a new combination of fun with these captains in season 4.
15. Is a co-host of a popular Chinese variety show called Day Day Up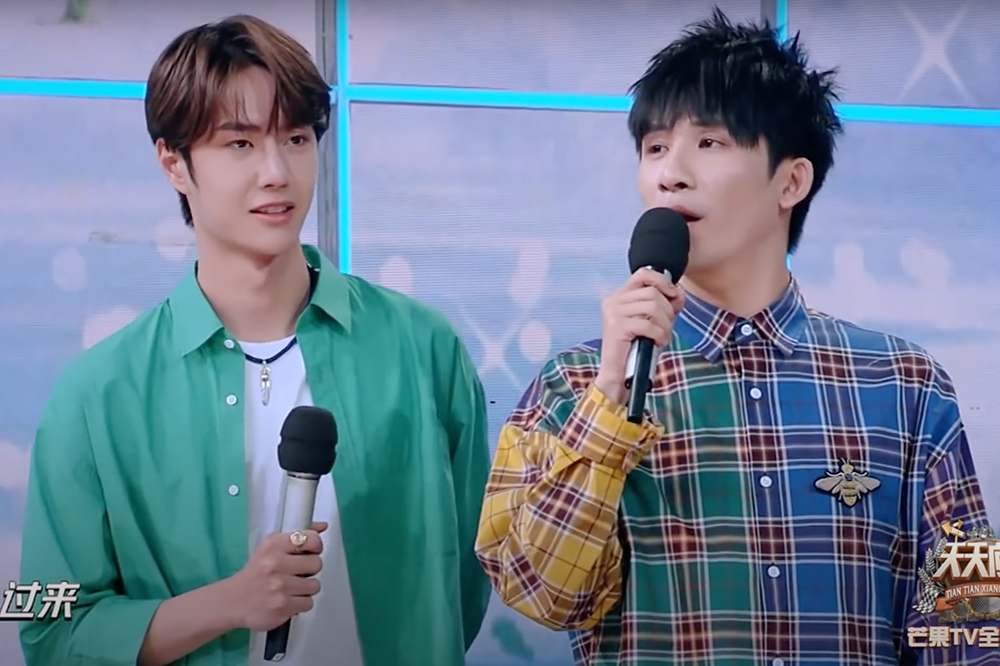 Wang Yibo (left) with his co-host Da Zhang Wei (right)
Source
Wang Yibo has also been a co-host of a popular Chinese variety show called Day Day Up since 2016. The show title Tiantian Xiangshang (天天向上) was inspired by an idiom by Mao Zedong, which means "study hard to make progress every day". 
Yibo is the youngest of 5 hosts, and the show has been receiving a lot of love and popularity from viewers as it focuses on traditional Chinese values. 
16. Was a dance mentor for trainees on Produce 101 China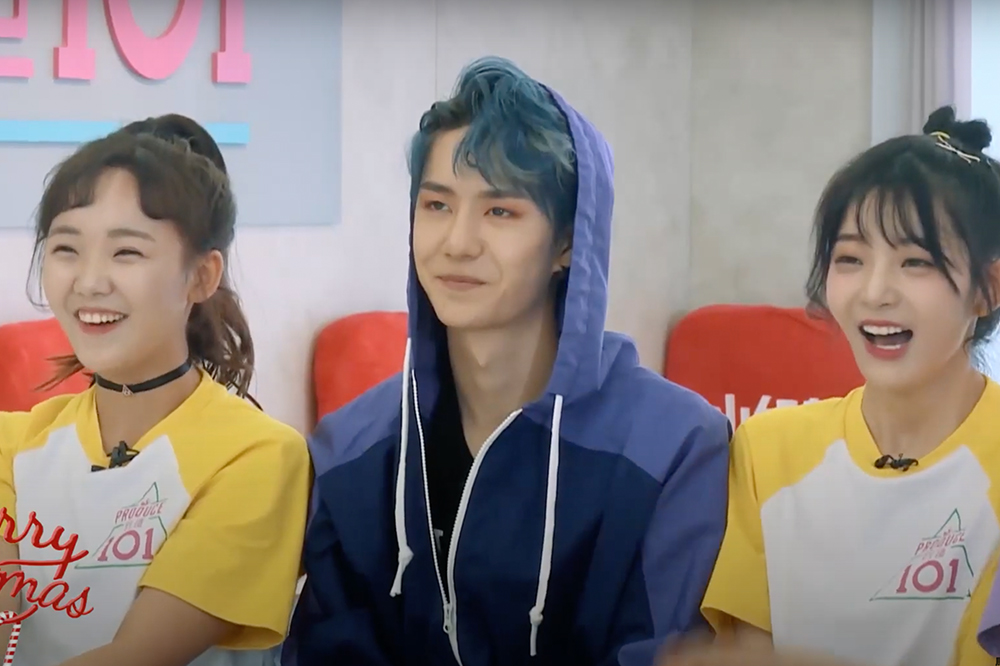 Wang Yibo (middle) with the Produce 101 trainees
Source
While many of us are familiar with the tune of "pick me, pick me, pick me up" in Korea's reality show Produce 101, China also created their own spin-off of the show. In 2018, Wang Yibo was invited to be a dance mentor for the trainees on Produce 101 China. 
Yibo had a lot of fun on the show, even joining the trainees in their dance practices and performances. One fan even commented that "he catches the attention more than the girls" when he dances.
17. A fan-made meme of him won Buzzword Of The Year 2019 on Weibo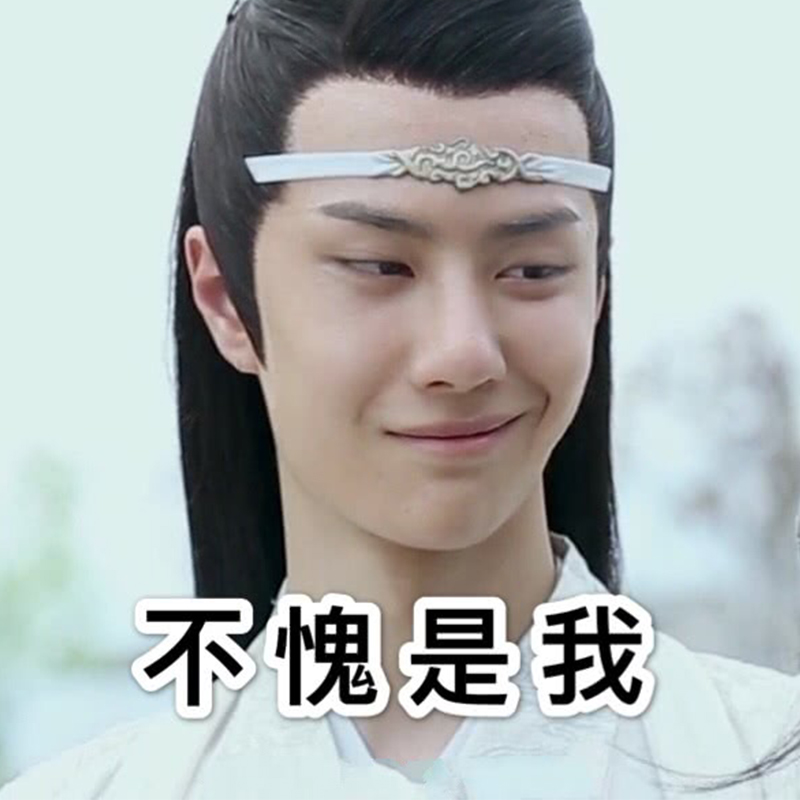 Source
Wang Yibo fans may be familiar with this popular meme of him known as "不愧是我", which translates to "as expected of me". There are many variations to this meme featuring the idol with confident yet funny facial expressions that suit this phrase, relating it to his bold personality during interviews.
This meme was so popular that it won 16 million fan votes for Weibo's Buzzword of the Year 2019. Through he hasn't said this phrase about himself before, Yibo still enjoys laughing at his "stupid facial expressions", according to an interview with Orange Hot. 
18. His relationship deal breaker is when someone prevents him from pursuing his hobbies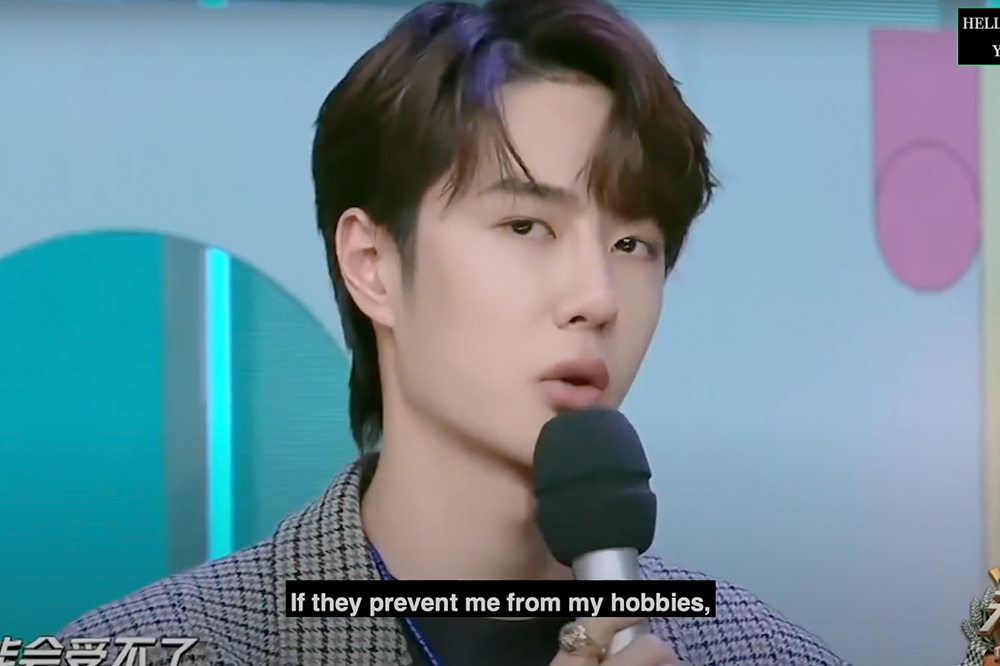 Source
Wang Yibo knows that he's into pretty dangerous hobbies like skateboarding and motorcycle racing, which can potentially cause injuries. In an episode of Day Day Up, he declared that "if [my partner] prevents me from my hobbies, then it's likely a relationship deal breaker."
Wang Yibo fans, take note — don't stop this man from chasing his passions.
19. Is obsessed with Lego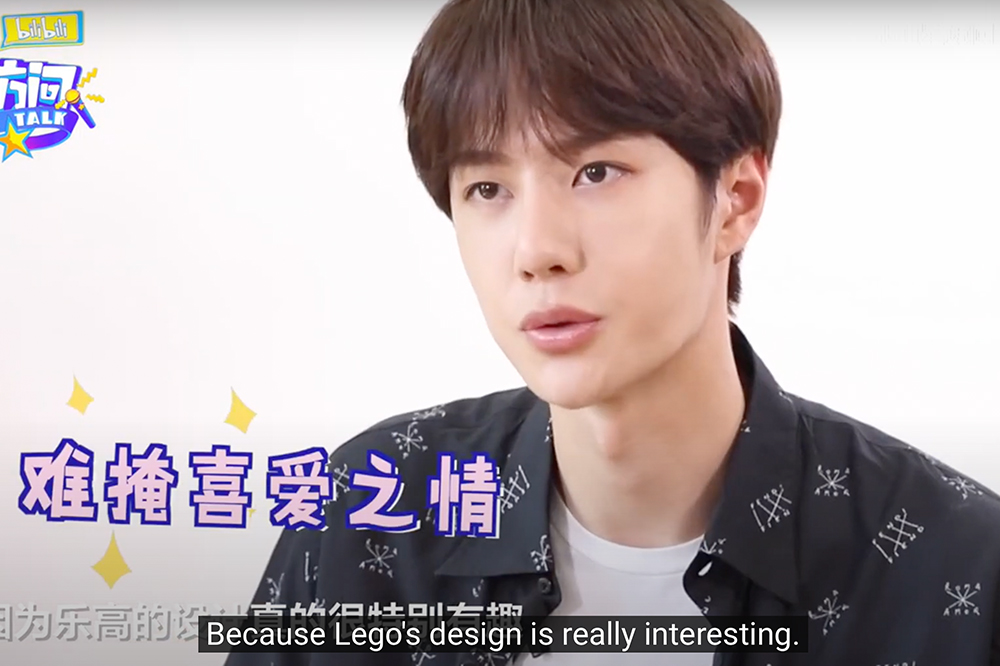 Source
On top of his many interests, Wang Yibo shared in an interview with BilBili Star Talk that he's also obsessed with Lego. He admits to spending most of his money on "buying Legos, motorcycles and skateboards". 
His greatest pleasure in Lego is "the process and the sense of achievement because Lego's design is really interesting and imaginative."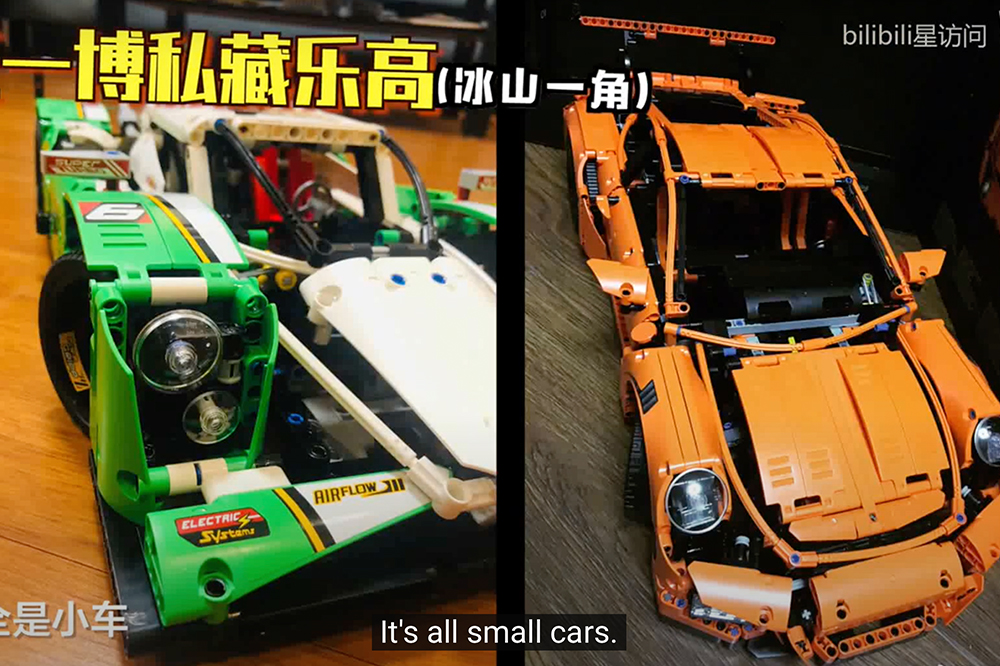 Wang Yibo's Lego collection
Source
It seems like Wang Yibo is a young boy at heart, as his favourite type of Legos are either mechanical or racing Lego sets, aka the Speed series. "I honestly have so many that I can't store them all", he shared in another interview. 
20. Will be starring in 2 new Chinese dramas as the lead actor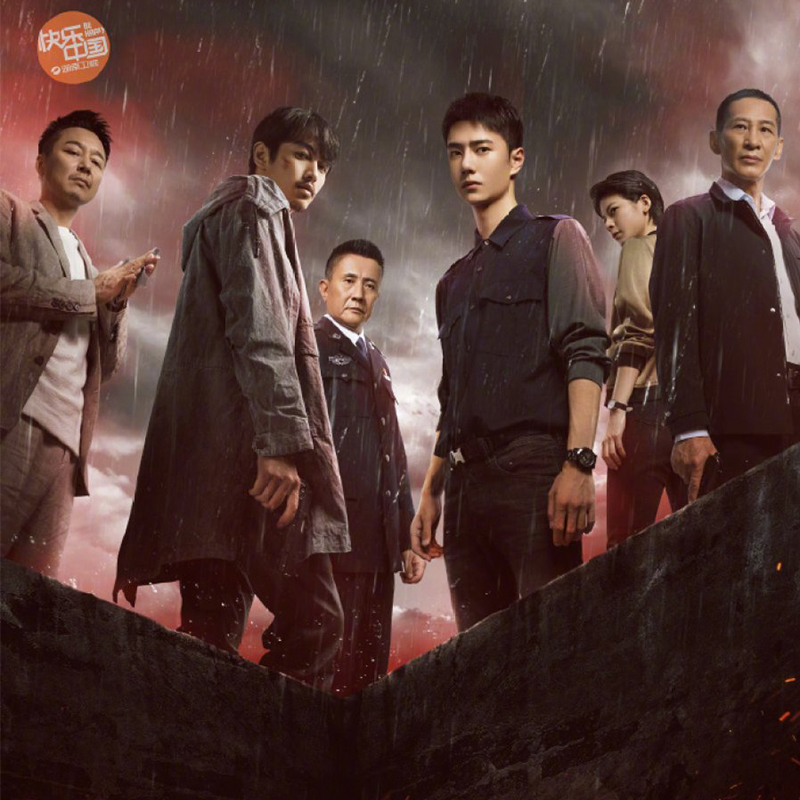 Wang Yibo (4th from the left) in the poster for Being A Hero
Source
For those who've binge-watched every drama and film Wang Yibo has been in, you don't have to wait long for the next. He's set to play as a policeman in an upcoming Chinese crime detective drama called Being A Hero. 
On top of that, Yibo is also rumoured to play the lead role in another Chinese mythology drama called The Wind Rises in Luoyang.
21. Wants to try all types of drama roles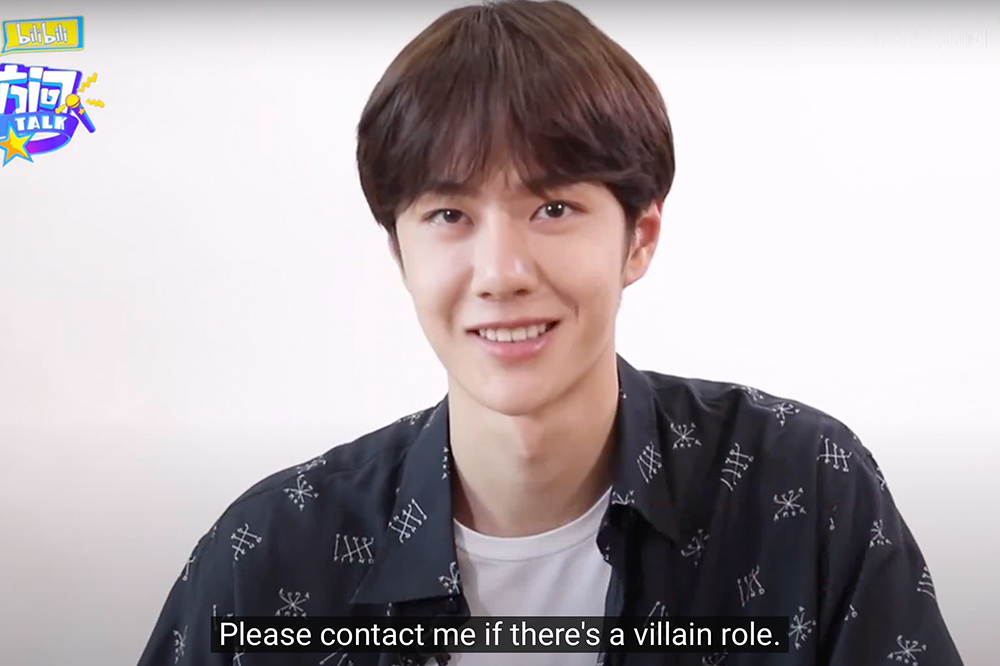 Source
For those who are excited to see new sides of actor Wang Yibo on screen, he has expressed that he really wants to try acting as a villain some day.
No matter if it's an ancient killer in traditional Chinese shows or the modern kind, Yibo noted that he's open to trying out both in an interview with BilBili Star Talk. We can't imagine Yibo's innocent face as a killer, but we're excited to see it when it happens. 
These Wang Yibo Facts Have Shown Us That He's An All-Rounded Actor & Idol
From singing, dancing and acting, Wang Yibo is indeed an idol with endless talents. While achieving so much at a young age, it's also endearing to see how he's also actively pursuing his passions and hobbies whenever he can. 
We're looking forward to seeing more of Wang Yibo's activities in the future. If you want to be the first to keep up with news about him, make sure to follow him on Instagram and Weibo. 
Also read:
10 Yanxi Palace Life Lessons & Relationship Advice That You Can Apply To Real Life Even In 2020