Winnie The Pooh EZ-Link Cards
From We Bare Bears to Kuromi, EZ-Link has always tempted us Singaporeans with their adorable card designs. This time, they are back with two new Winnie The Pooh EZ-Link cards that will add a dose of sweetness to your daily commute. Continue reading to find out more about these paw-some designs.   
The designs
Bees aren't the friendliest insects so it's normal for anyone ‒ Winnie The Pooh included ‒ to be shocked when there are at least six of them surrounding their face. The first EZ-Link card design perfectly illustrates how we would feel with Winnie's expression in such a nasty situation.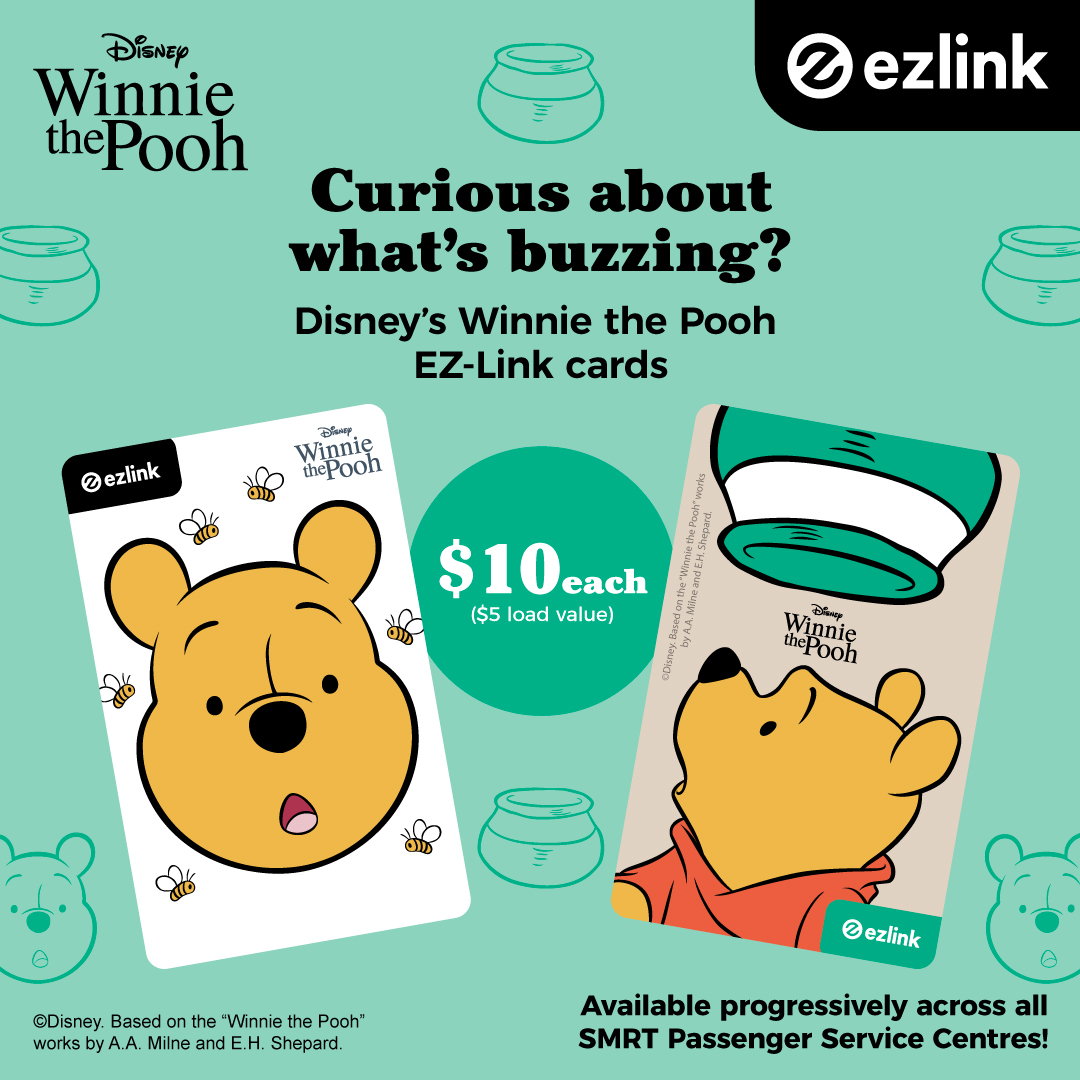 Source
Relating Winnie The Pooh with a pot of honey isn't uncommon either; after all, he is a furry bear who can't resist the sticky treat. The second card design shows him decked in his signature red T-shirt with an empty honey pot jar above his head ‒ perhaps wondering who had eaten all his precious honey. 
Source
The two EZ-Link cards are available at $10 each with a value load of $5, and interested folks can purchase them from all SMRT Passenger Service Centres.  
These EZ-Link Card Designs With Winnie The Pooh Are Not To Be Missed 
Since Winnie The Pooh-themed goods are always hot in demand, be sure to snag these EZ-Link cards before they are gone. You can also trust that these sweet-looking EZ-Link cards would make your daily commute a lil' more enjoyable. 
Also read: 
Pandora x Winnie The Pooh Has New Charms From Hundred Acre Wood To Give You A Honey Sweet Look