Adidas Clogs
Adidas has released many collaborations this year, including Adidas x Toy Story and Adidas x LEGO. Despite how it looks on first glance, however, the new Adidas Adilette Clogs are in fact not a partnership with a certain rubber clog manufacturer.  
Just like how it turned its iconic Superstar sneakers into jelly shoes, the German sportswear brand's latest twist on one of its own classics is none other than a slip-on sandal inspired by its popular Adilette Slides.
The design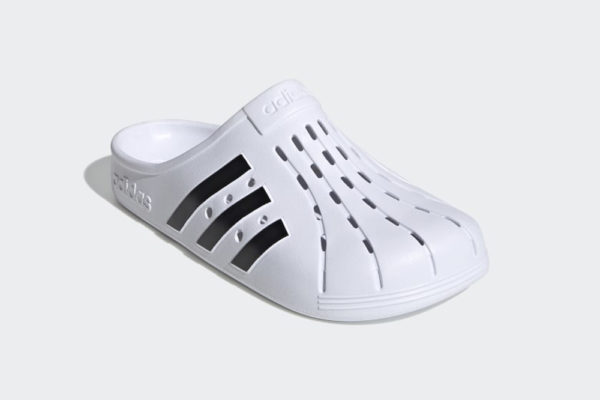 The Adilette Clogs have a slip-on construction for what the brand calls a "slouchy-casual vibe". With a synthetic upper and outsole, and a Contoured EVA footbed, the clogs will be your new go-to footwear to the gym or lazy post-dinner strolls. And since the sandals were designed to be worn to the pool, it means they are also suitable for the upcoming rainy season.
The word "adidas" also appears stamped across the top, side and insole, so everyone is clear as to where your rubber clogs are from.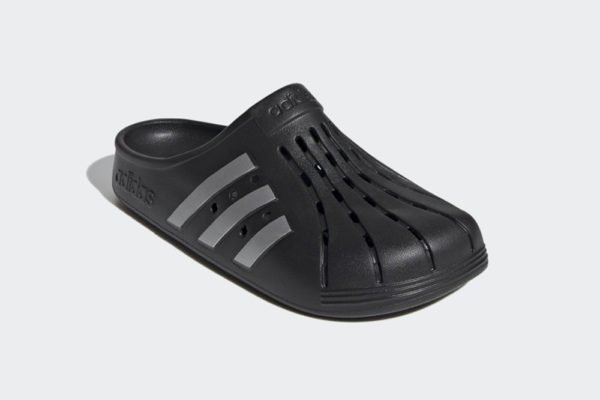 For those who aren't fans of white shoes because of how easy it is to get them dirty, fret not. A black version of the sandals is also available, featuring the iconic Three Stripes insignia in silver.
Also read:
Prada & Adidas Are Finally Releasing Their Second Round Of Superstar Sneakers, Hypebaes Mark Your Calendars
Inspired by the Adilette Slides
The Adilette Clogs were inspired by the Adilette Slides, which are beloved by Singaporeans of all ages. You're just as likely to spot them on an uncle in the hawker centre as you would a hypebeast on Orchard Road.
The Adilette Slides were first introduced in 1972. Now, they have a variety of styles including the Adilette Aqua and Adilette Comfort Slides. Unlike the existing slides, the Adilette Clogs are closed-toe shoes. This means they'll give your feet extra protection, whether you choose to wear them indoors or outdoors.  
These Adidas Adilette Clogs Will Keep You Stylish & Comfortable 
Hypebeast or not, these Adidas Clogs are suitable for your everyday life. They're currently retailing on the Adidas U.S. website for US$45 (~S$61.33). Hopefully, they'll be reaching our shores soon too.
Also read:
Nike's Latest Shoes Are Mules With Interchangeable Massage Midsoles So You Can Embrace Your Inner Auntie