BIGOTRE x Carne Bollente kinky bags collection
It is only normal that all of us have kinks. Be it engaging in BDSM with bae, or buying a sex toy from a certain OnlyFans creator to pleasure yourself, you do you – we won't judge. 
To express your sexuality through fashion, BIGOTRE, a Tokyo based brand, has teamed up with Parisian sex-positive brand Carne Bollente to release a 'kinky' collection of bags and wallets.
Sling bags
A beautifully designed bag always guarantees a major confidence boost. Rest assured, this collection of risqué bags will grant that for you as you strut down the street with them.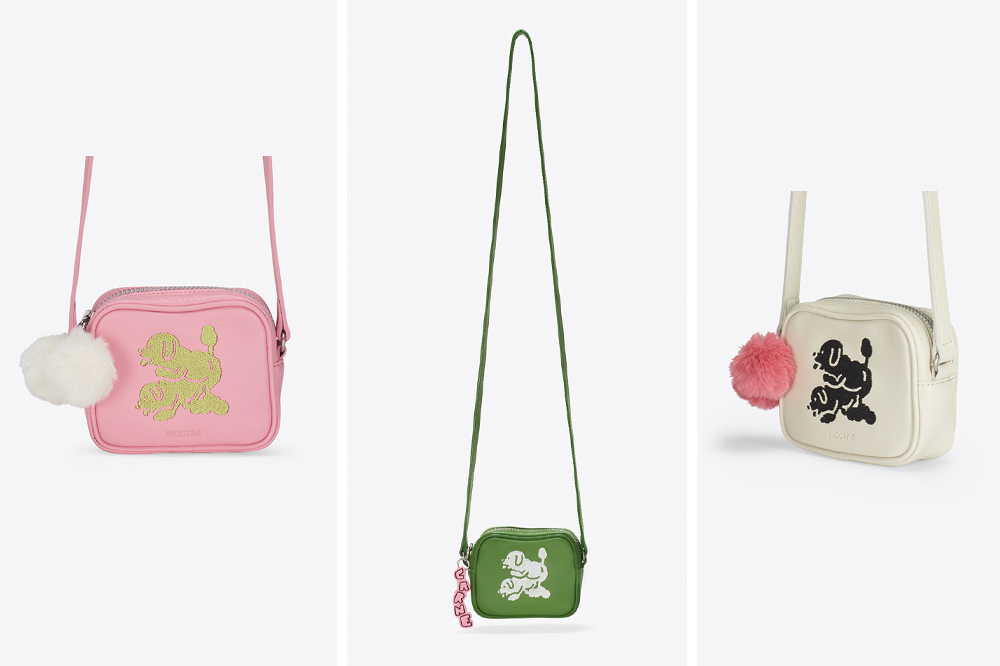 No, your eyes aren't deceiving you. These compact sling bags have subtle prints of two dogs getting it on in contrasting colours. We've never seen doggy-style so adorable.  
With dimensions of 9cm x 10cm x 4.5cm, the bag can easily store your most essential items. In addition, each bag comes with adjustable slings, so you can fit it to your own comfort level.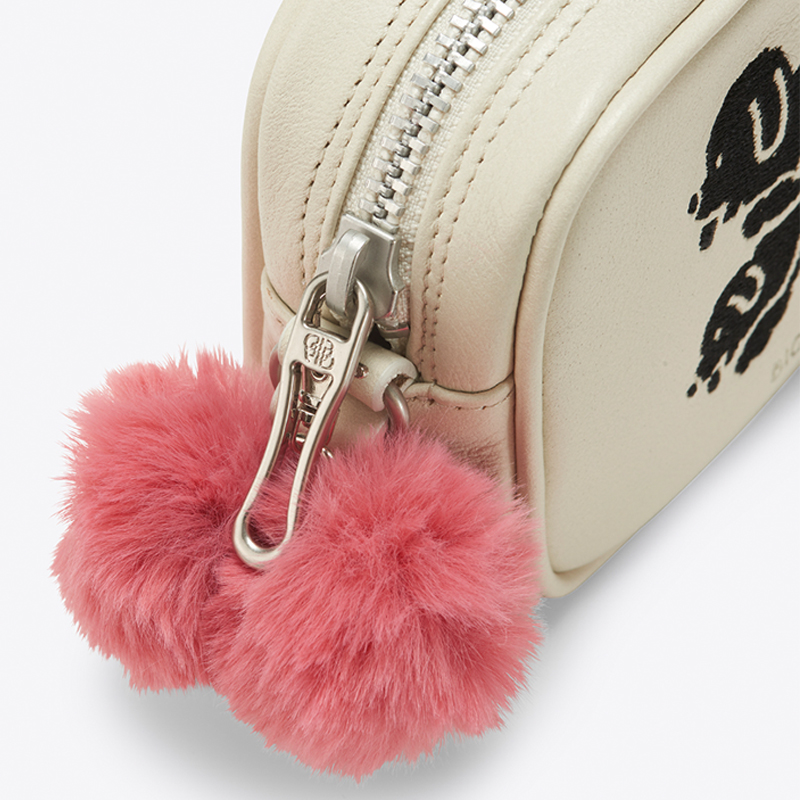 To top it off, the pièce de résistance is the final touch of two fuzzy balls on the side that largely resemble the male jewels.
Each bag retails at $570.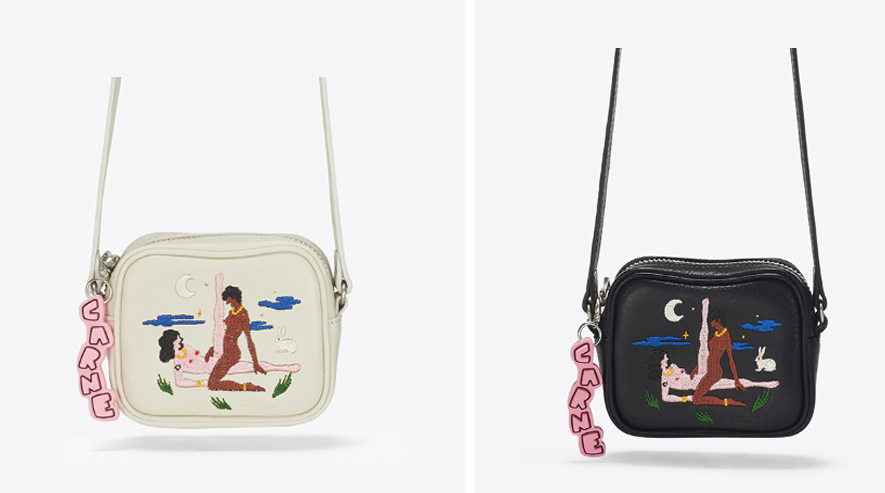 Another design is a sling bag embroidered with a playful design of interracial couples scissoring. The collection offers two colours, white and black, along with a pink keychain at the side that spells "CARNE". 
Each bag retails at $570.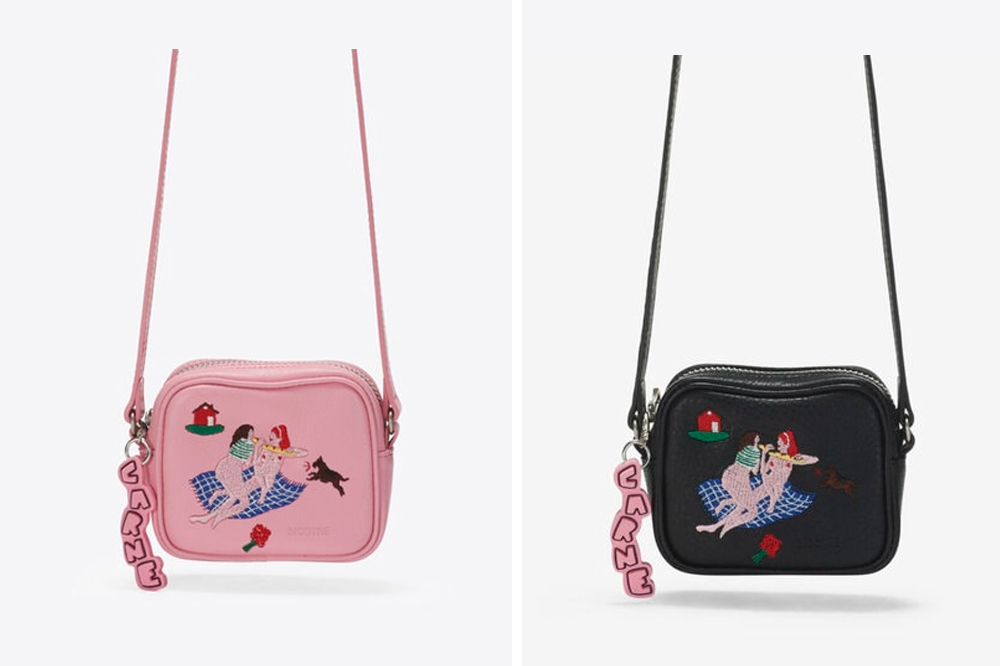 Another design features two nearly nude ladies sharing some bread with each other. Fans of an all-pink look can consider the design on the right, while those that love a classic shade can opt for the all-black one. Similarly, the logo charm that spells "CARNE" is also included. 
The bags retail at $542 each.
Wallets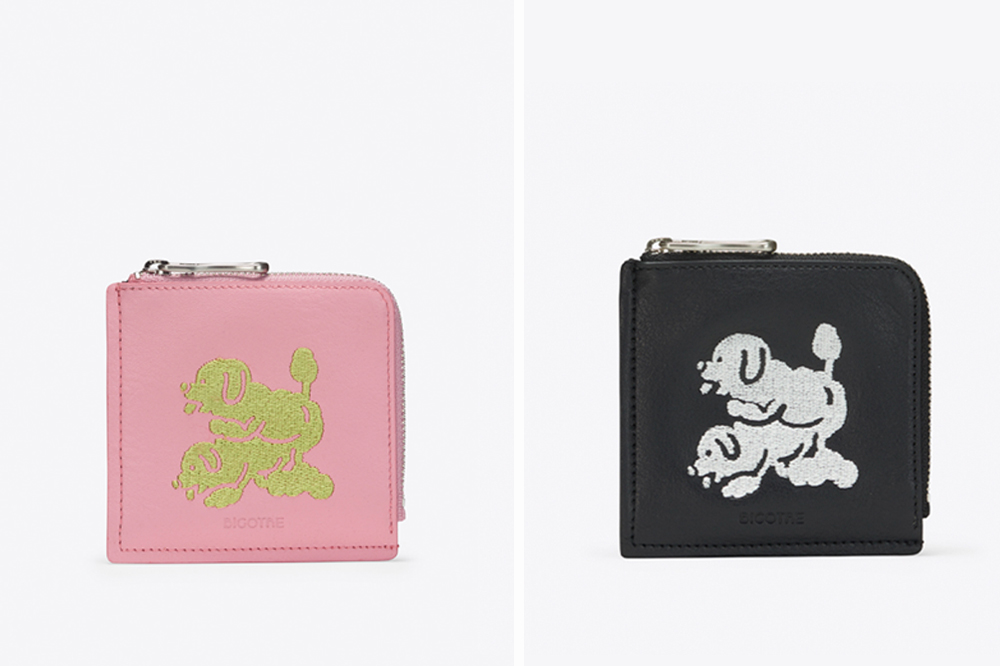 If you're looking for a smaller but still outstanding clutch, the collection offers purses with a similar dog design as the sling bags. These purses come in pink and black, with the addition of bright green and white colours for the illustrations embroidered on the purses. 
The Carne Bollente x BIGOTRE Coin Doggy Style wallets retail at $356 each.
Handbags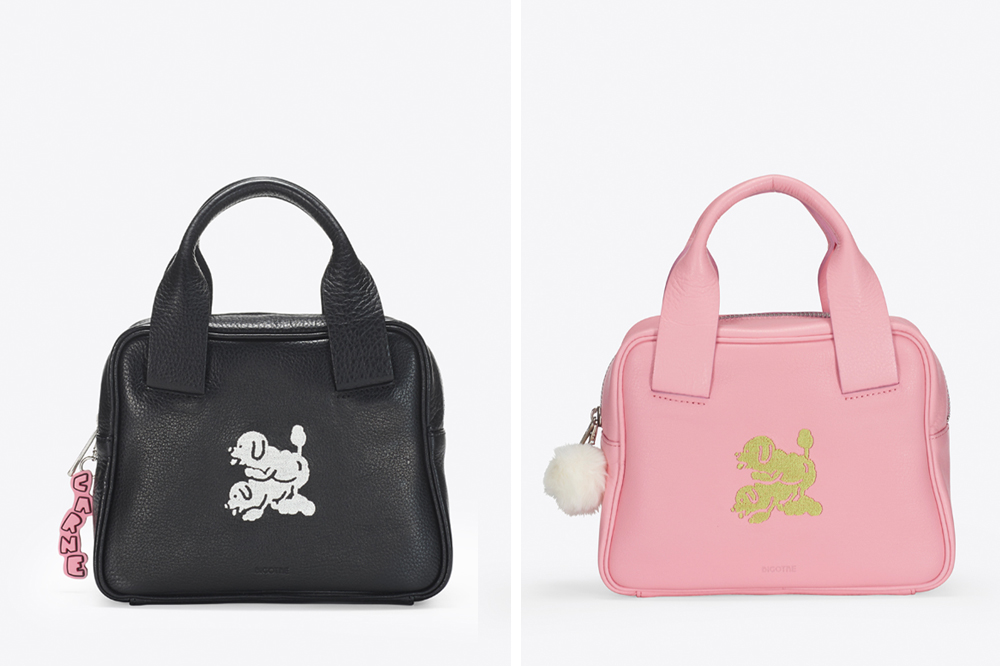 If you're not a fan of the sling style, you can consider this smaller version with the same design. You can bring these versatile handbags out on a casual dinner or even to a trip to the hawker centre. Similarly, they come in two colours, black and pink.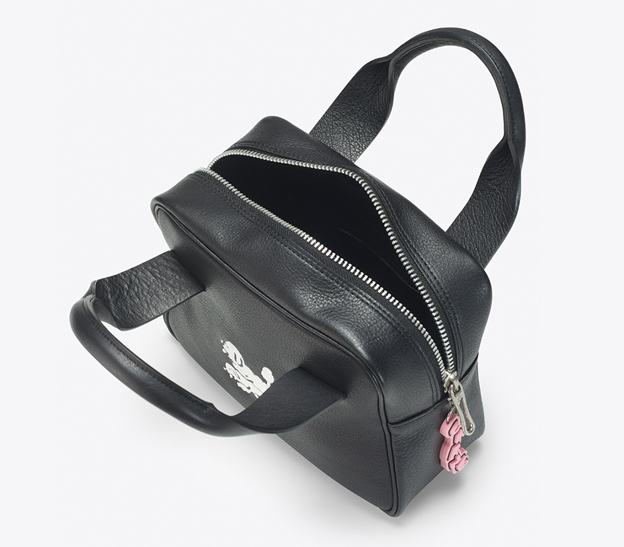 These leather handbags come with a zip-cover to ensure that your items are secure. At the side, there is also a pink keychain included, similar to the sling bags.
The bags retail at $642 each.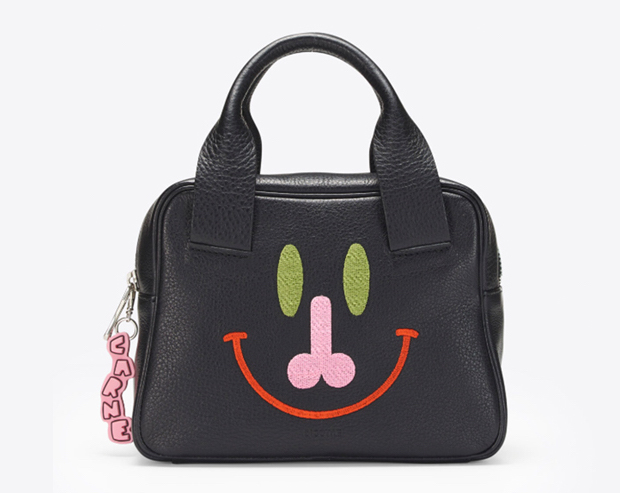 If you want to make a spicier impression, consider the dick face bag. With a similar design to the dog collection handbags, the bag has designs of eyes, a dick-shaped nose, and a smile embroidered in different colours – green, pink and orange. 
It has dimensions of 16cm x 21cm x 8cm, ensuring sufficient space to store items in. The bag retails at $684. 
The BIGOTRE x Carne Bollente's Kinky Collection Is A Fashionable Way To Express Your Cheeky Side
If you're a fan of quirky and cheeky fashion, watch out for the drop on 16 September 2022. While the collection can be found in physical stores in Japan, you can also head on over to BIGOTRE and Carne Bollente's online websites to purchase the bags and wallets from this collection. Prices are inclusive of shipping charges and custom duties. 
Cover image: Source, source, source
All images courtesy of BIGOTRE and Carne Bollente.
Also read:
Durex Now Has A Unisex Streetwear Collection With A "Safe Tee" To Keep Other Parts Of Your Body Covered