Melissa x BT21 Collection
While we're not yet over the recently released baby BT21 keyboards, there's another BT21 collaboration on the way. Fashion brand, Melissa, has teamed up with BT21 for an exclusive drop that features 5 different products ‒ sneakers, slippers, bags, keyrings and character appliques. 
Starting from 15 October 2021, fans of BT21 can now express their love for the characters with this adorable fashion collection.  
Classic Sneaker
Made from 100% vegan and environmentally friendly material, the shoes from Melissa can be easily disassembled and recycled. This means you can wear them and know that you're making an effort in saving the environment too.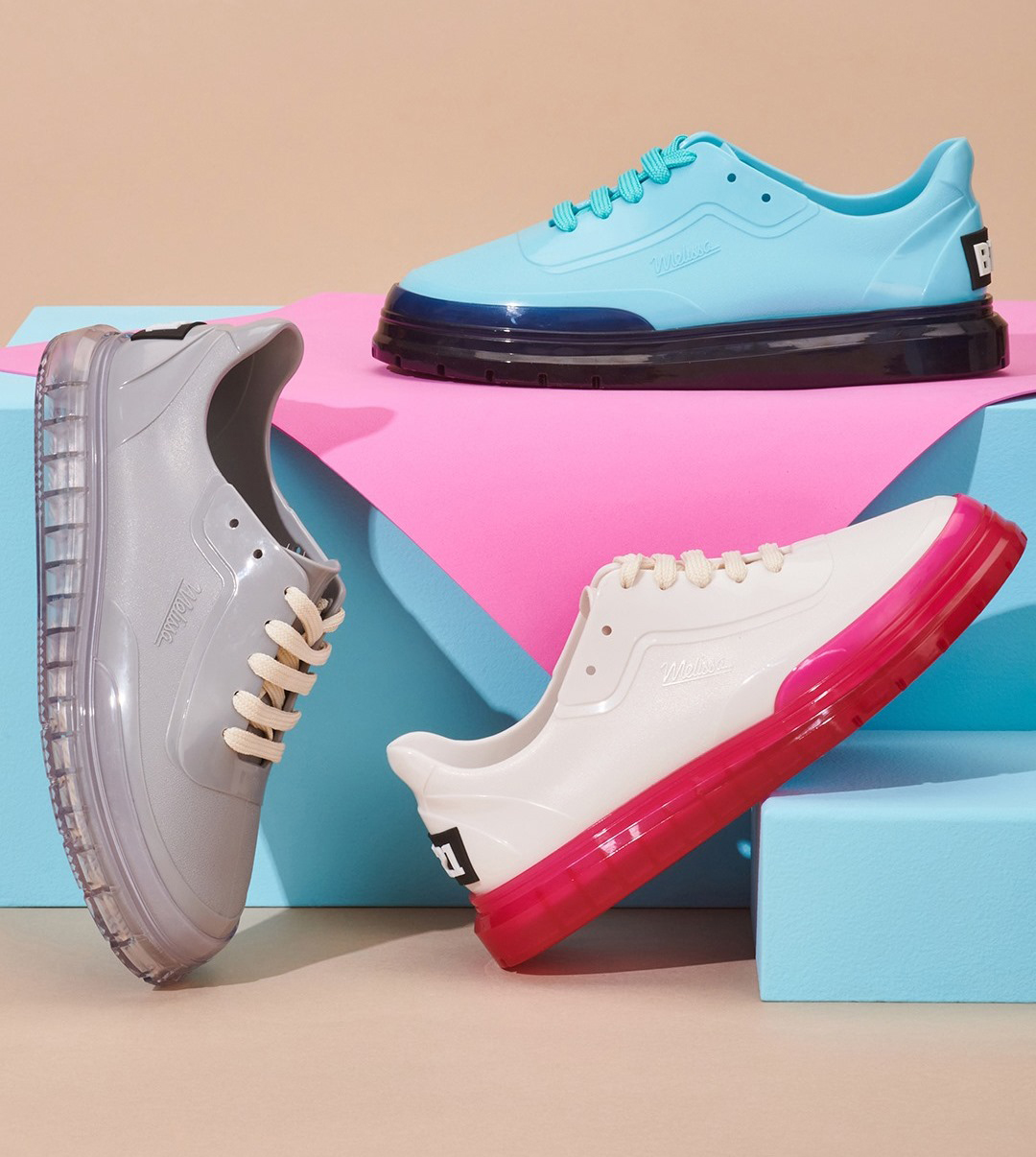 Adapted from Melissa's signature jelly sneakers, the Classic Sneaker in the collection is available in 3 different colours ‒ blue, grey and white.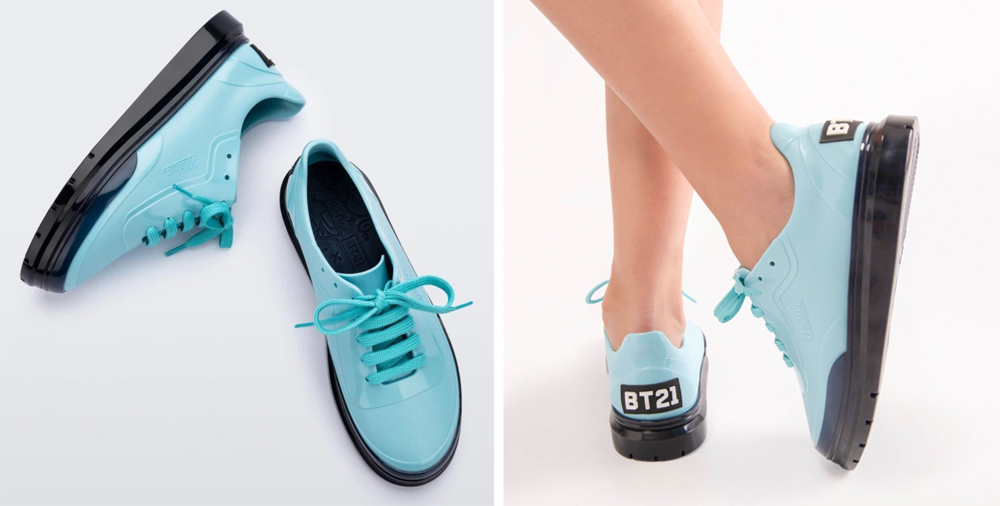 Those quick to catch on to the reason behind the colour options would notice that they are inspired by BT21 characters, Koya, RJ and Van. Right above the heel of the sneaker, there is also the logo of BT21.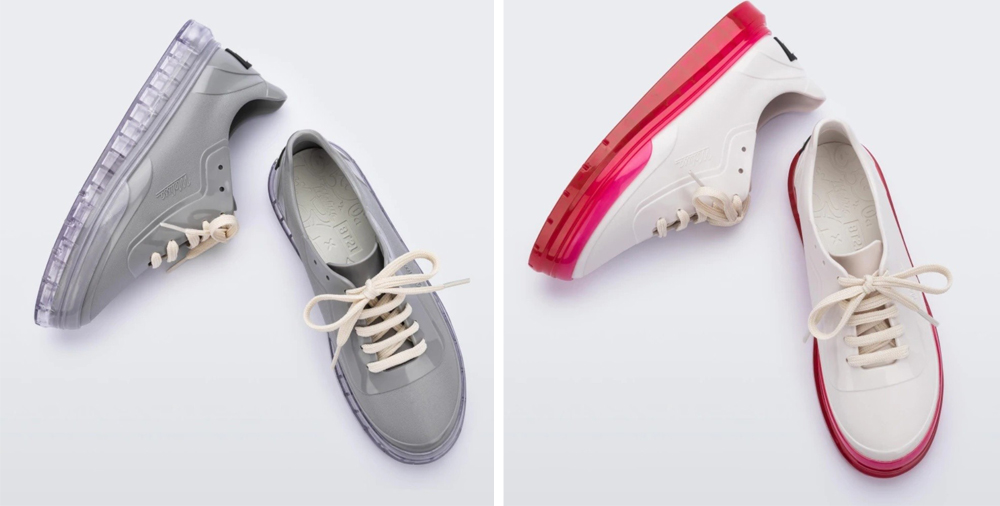 Since these sneakers are made from PVC material, you won't have to worry about your feet getting wet, especially with Singapore's unpredictable weather. 
Beach Slide Next Gen
Make way for slide-in slippers as they are the trending casual footwear, especially among Gen Z kids.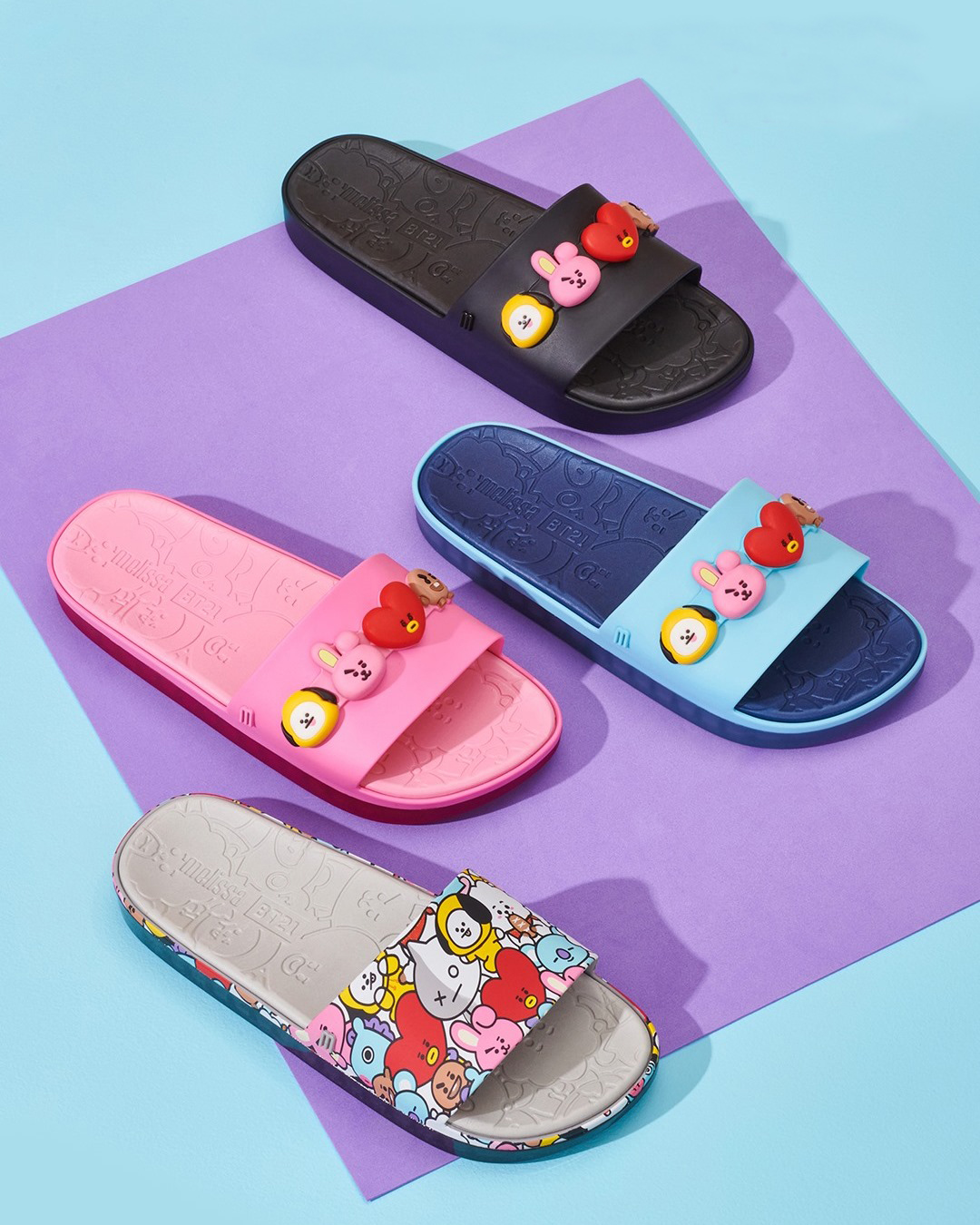 Here, you'll find 2 versions of the slide-in slippers ‒ one with a strap that features a colourful print of BT21 characters, and the other with adorable appliques of Van, Tata, Chimmy, Shooky, Cooky, RJ, Mang and Koya.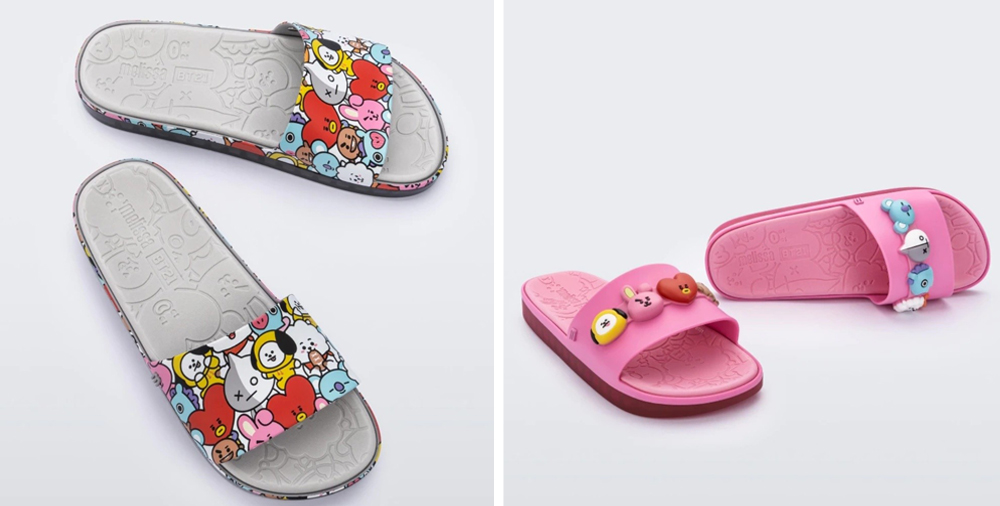 The slide-in slippers have colour options like pink and blue that add a pop of colour to your OOTD. At the same time, you won't go wrong with black and grey too.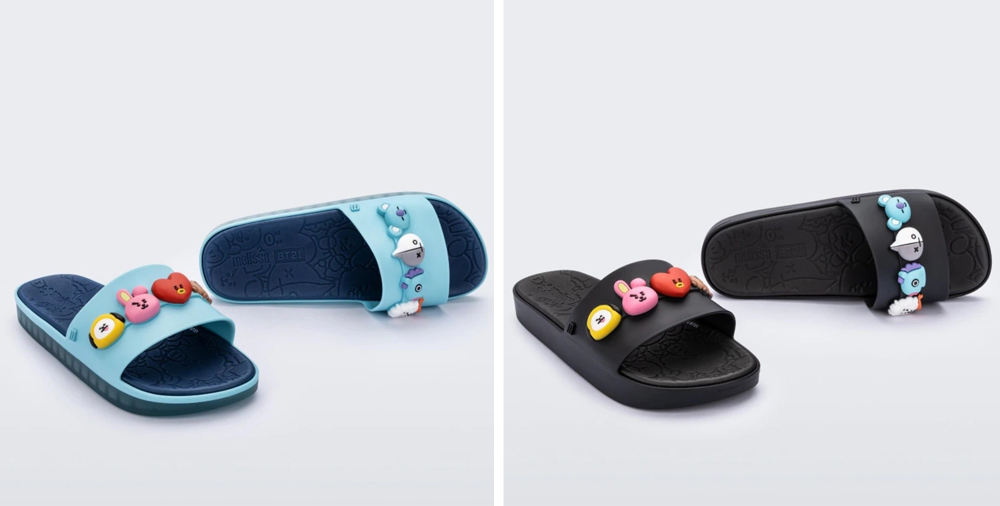 Since they are also designed with cushioned soles, you can be sure that your feet won't be sore after a full day out and about. 
Call Me Bag
Apart from footwear, these BT21 Call Me Bags are also made from Melissa's signature PVC material. They are the perfect size to fit your essentials like a phone and hand sanitiser, and functional for occasions like a beach date with bae or your best girlies.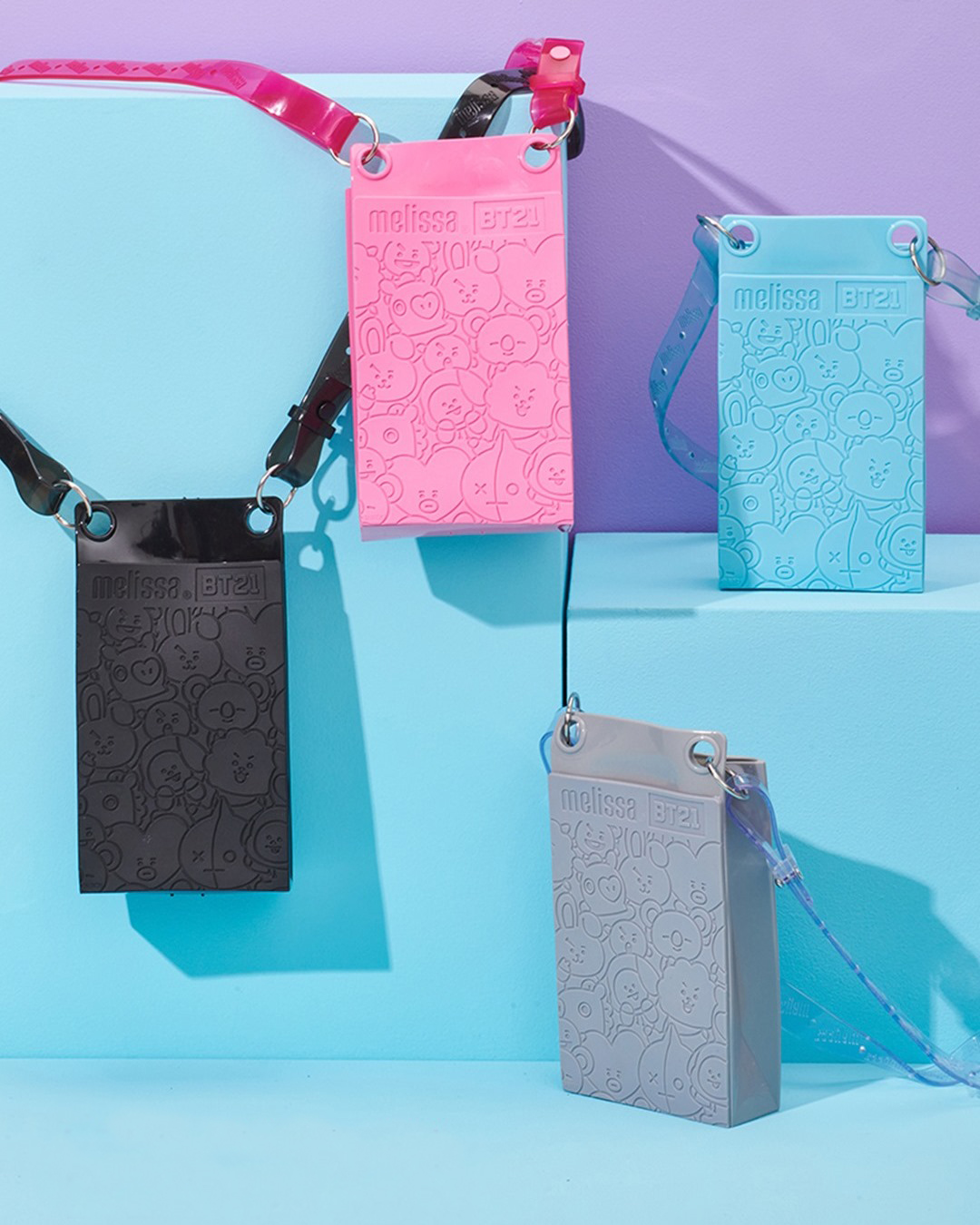 The exterior design features the embossment of the BT21 characters and the bag comes with a translucent strap for you to wear across your shoulder.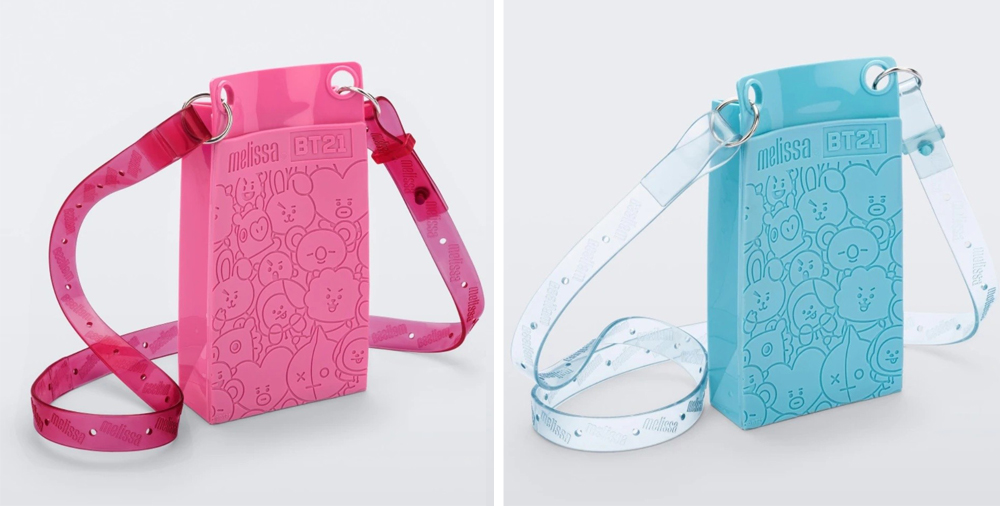 Thanks to the velcro closure, it keeps the bag secure and you won't have to worry about your belongings falling out.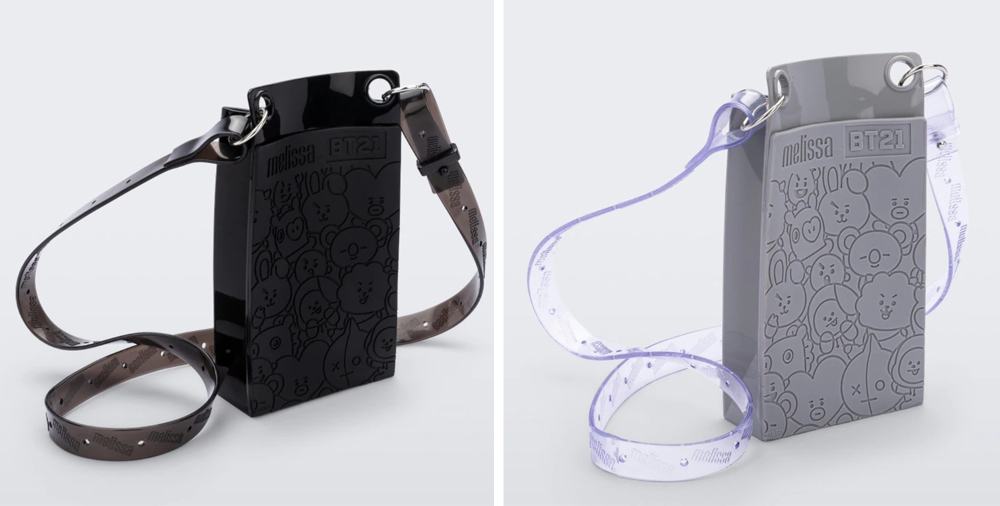 Take a pick from pink, blue, black and grey. 
Keyrings
If you're up for more BT21-themed items, there are also keyrings in the collection.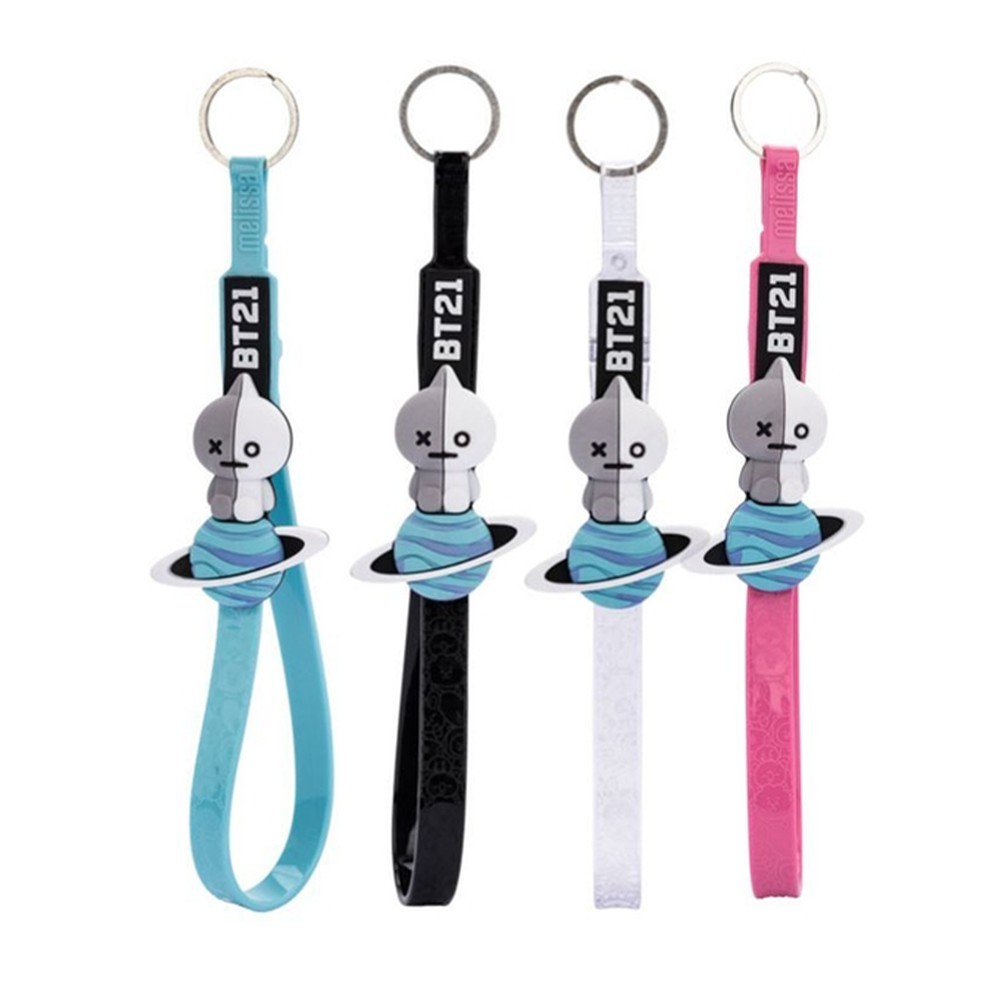 The keyrings feature Van sitting on top of a planet as if it is the protector of the universe ‒ similar to how it was designed to protect the other BT21 characters. Let it "protect" you while you have it on your backpack or use it as a keychain.   
It is available in 4 colours ‒ blue, black, white and pink. 
Custom set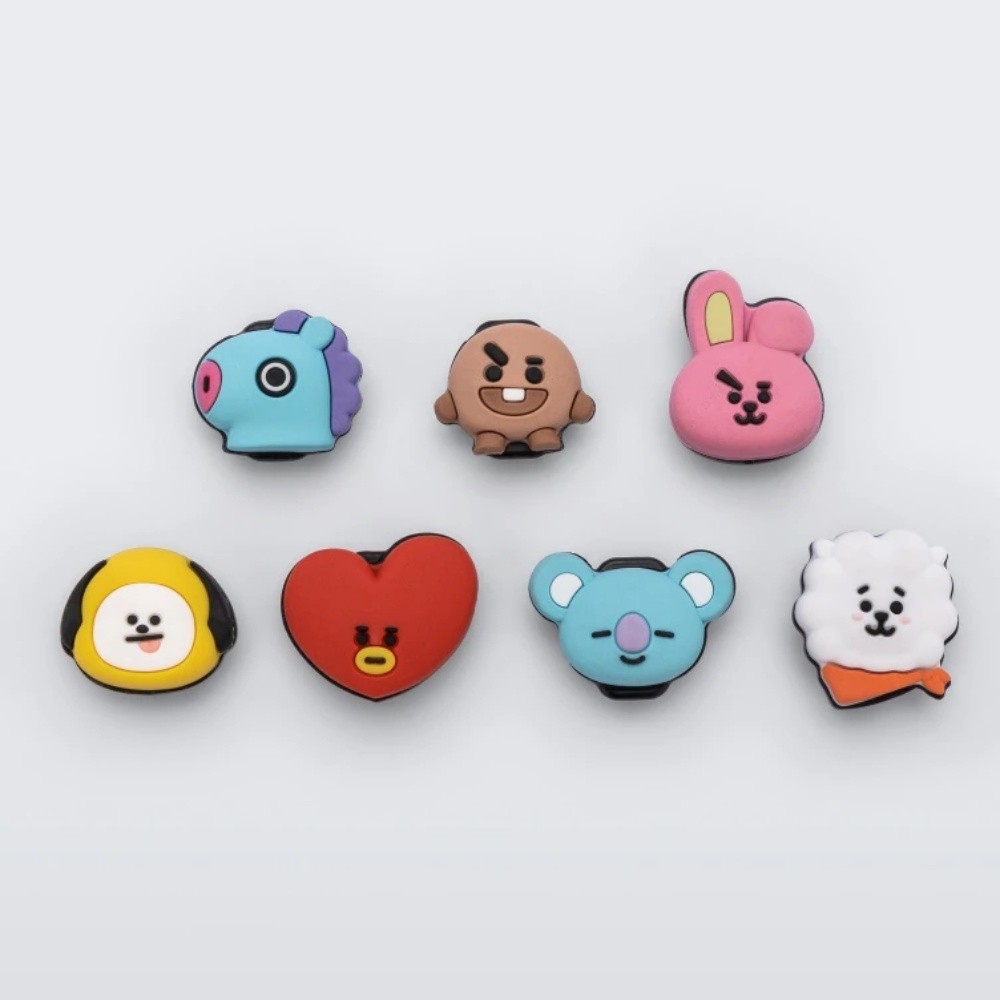 Get in touch with your creative side when you customise your sneakers or keyrings with these 8 adorable BT21 appliques.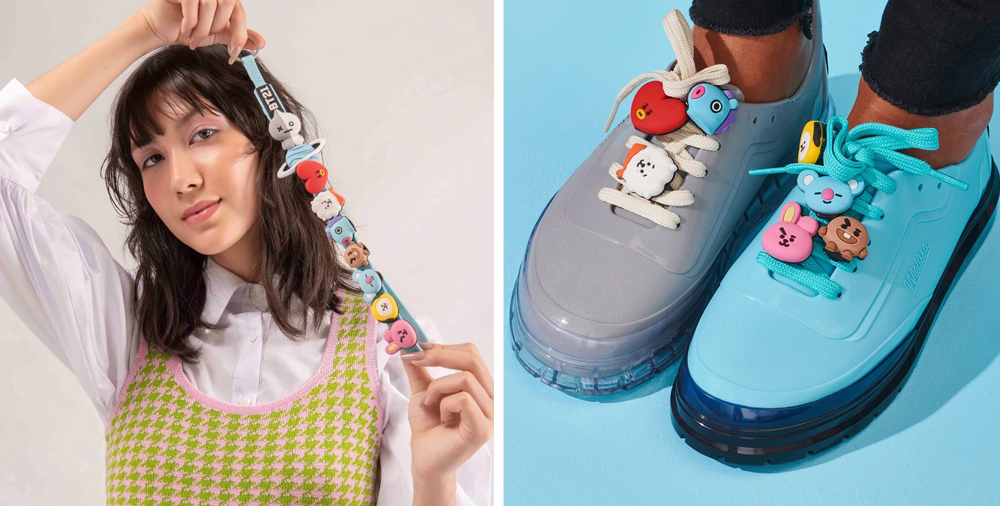 The BT21 appliques are a great way to show off your individuality and are fashionable additions to have. Plus, they also work as a creative method to spot a fellow BT21 fan among the crowd. 
You Can Now Express Your Love For BT21 Through This Exclusive Collection 
Starting from 15 October 2021, the Melissa x BT21 collection is available for purchase at Melissa's official website and physical stores at Wheelock Place and Paya Lebar Quarter Mall. As only limited stocks are available, make sure to cop them before they are sold out.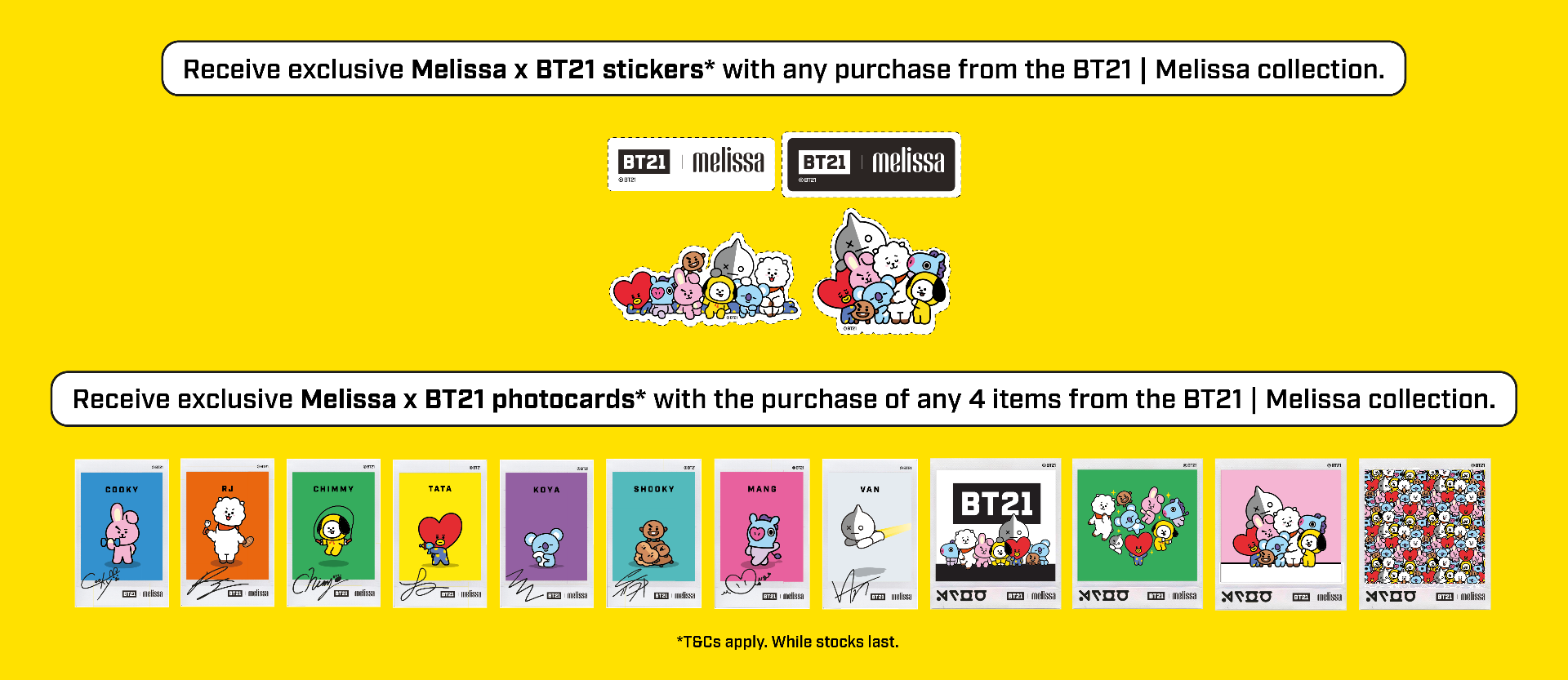 You can also bring home exclusive Melissa x BT21 stickers when you purchase any item from the collection. Plus, there are also Melissa x BT21 photo cards for you to collect when you purchase any 4 items from the collection. 
All images courtesy of Melissa. 
Also read: 
These BT21 Night Lights Have Motion Sensors To Easily Leave Them "On" And Accompany You At Night